Metromile – Affordable or Cheap Car Insurance For Low Mileage Drivers
This post may contain affiliate links and I may be compensated for this post. Please read our disclosure policy here.

Affordable or Cheap Car Insurance – Pay ONLY for the miles you drive!
Are you looking for affordable or cheap car insurance options? If you are someone who does not do a ton of driving Metromile may be a solution that can save you money.  The reason is that Metromile is a per-mile auto insurance. That means that they have their program set up so that drivers only pay for the miles they actually drive.
How do you know if it might be a good fit for you? The program is designed to help those who drive 10,000 miles or less per year save the most (they estimate you will save $500 a year with their program if you drive fewer miles then that). That works out to just under 200 miles per week, if your wondering how that might apply to a typical week in your household.
Metromile is currently available in a handful of states, and Washington state and Oregon state are both on the list! They also provide service in California, Illinois, New Jersey, Pennsylvania and Virginia.
This peaked my interest as we have a teen driver in our house, and they can be expensive to insure.  They will factor in the same things as traditional insurance companies, including age and driving history, into the base rate. However, if a teen driver isn't driving very often, they could still see savings! The FHA estimates that most teen drivers do drive less then 10,000 miles annually, so it may be something to look into for your teens too. Some parents enjoy the location feature and trip summaries in the app so they can keep an eye on their teenage driver.
Not only do I have a teen driver to consider, but I do not drive too far from home on a regular basis. Most of my driving consists of running the kids around and errands, so a solution like Metromile caught my attention immediately. Our current insurance plan automatically renews each year and our premium has been going up and down every year, in a way that I am not able to predict. So I was also intrigued with the idea of only paying for the miles I actually drove.
How Metromile Pricing Works:
The average base rate is $45-50 and per mile rate is 5-7cents per mile.  If you were to drive approx. 800 miles in the month, you would pay an additional $40 to $56 for that month. That means that you would pay somewhere between $85 to just over $100 a month for that insurance. You could pay less if you drive less too. Considering my traditional insurance is over $200 a month right now, and I stay pretty local, its looking like I could save quite a bit! 
If you have road trips planned for Spring Break or the summer, that is not a problem. They cap the daily mileage you can be charged for to 150 miles per day in all states but Washington (here its 250).
How Metromile Works vs. Traditional Car Insurance:
You pay only for the miles that you drive vs. subsidizing the premiums of drivers with higher mileage because the risk of an accident increases
Data is gathered from

Metromile

Pulse, an OBD-II device that plugs into your car's computer system, drivers only pay a few cents per

mile

with a low base rate each month for full coverage. It's even been used to recover stolen cars vs. just paying for a set premium regardless of how little you drive in a month.

Metromile

also connects your car to your smartphone to offer features including car health information (diagnostic trouble codes), car location and customizable trip logs.
With

Metromile

, drivers only pay a few cents per

mile

with a low base rate each month for full coverage. 

You will 

pay a low monthly base rate and then a per-

mile

rate.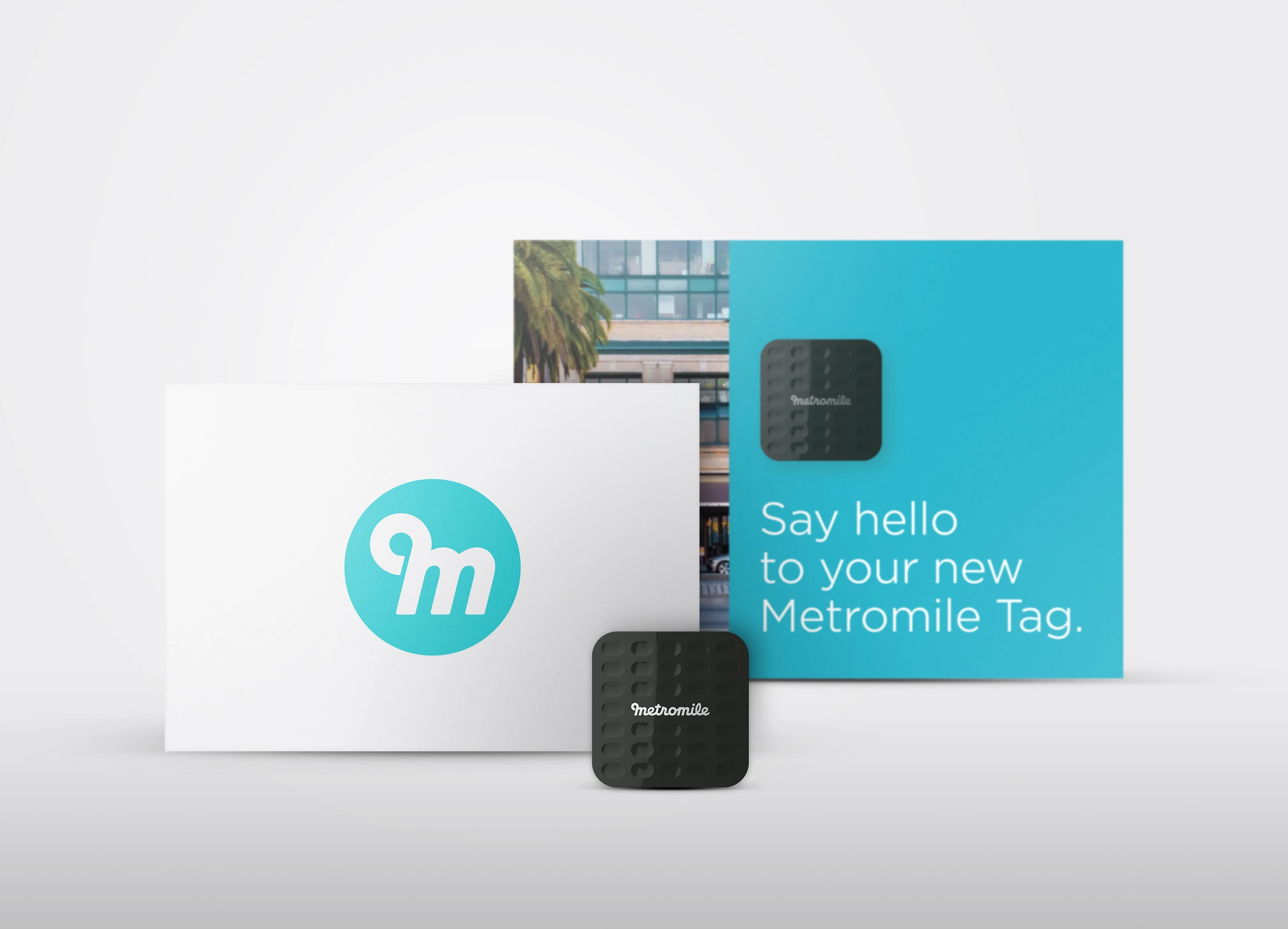 What is the
Metromile

Pulse?

The Metromile Pulse, the device Metromile uses to measure mileage, obtains data from the car and transforms the data into information the driver can utilize to save time and money on the road such as driving stats, engine health, and other smart services. Drivers plug the Metromile Pulse  into the OBD-II port of the car – the very same port mechanics use to diagnose issues. The device can then obtain data and wirelessly transmit to secure servers. Metromile then visualizes this data in the app and online dashboard, enabling consumers to unlock prescriptive advice to make smarter decisions about daily driving.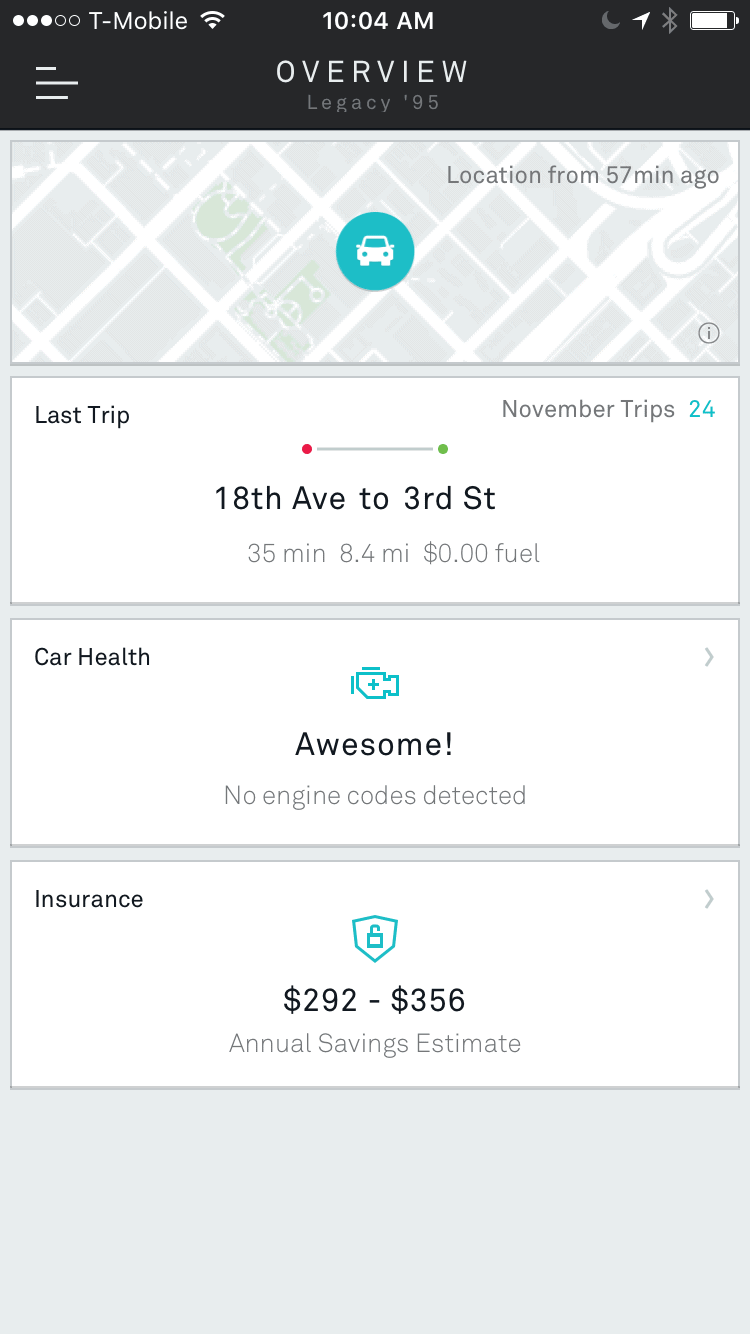 How does the
Metromile

App work?

The free app makes every car a smart car by unlocking driving data and  showing drivers:
Trips & trends – including miles, MPG, time, and speed

Fuel level and cost estimates

Car location – we've even helped recover stolen cars

Street sweeping alerts – currently only in San Francisco, San Diego, Los Angeles & Chicago

Diagnoses of car's health condition

Contact a mechanic
Get Your FREE Online Insurance Quote Here:
Head here to get your free online insurance quote:

Or contact Metromile directly here to find out if they will save you money: 888-761-9062
 Disclosure: This post is a sponsored conversation by Metromile. All thoughts and opinions are 100% my own.