Lululemon Sale – We Made Too Much Sale, Lululemon Outlet & More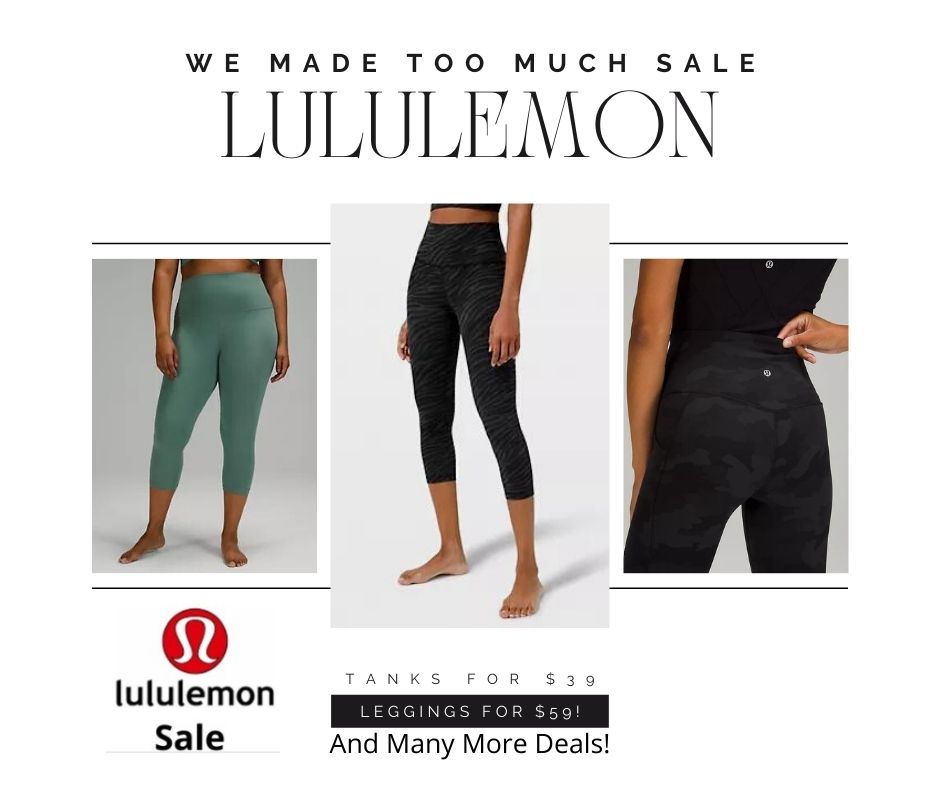 Lululemon Sale:
We Made Too Much Sale, Lululemon Outlet & More Ways To Save
Are you looking for a way to save on Lululemon clothing items. The Lululemon sales are a great way to do that. Wondering if Lululemon ever runs sales? The answer is yes, and they have some great sale prices too!
Plus, right now shipping is free on all orders too – making this an even better time to shop for Lululemon pieces.
Lululemon has recently launched a resale site for gently used items, and now allows you to trade in gently used items for gift cards, so we have the details on this program below too.
Current Lululemon Sales –
The We Made Too Much Sale:
Currently there is the Lululemon We Made Too Much Sale and it has some great deals on all kinds of merchandise. This is their big online Lululemon warehouse sale, and it has some really great deals included. If you are looking to save on the pricey Lululemon products, this is the sale you want to check out. 
Here are some examples of deals we found in this lululemon online sale :
We found bras starting at $29, tanks and shorts for $29 and many more great deals in this sale.

Lululemon leggings sale with leggings starting at as low as $39 (reg $98)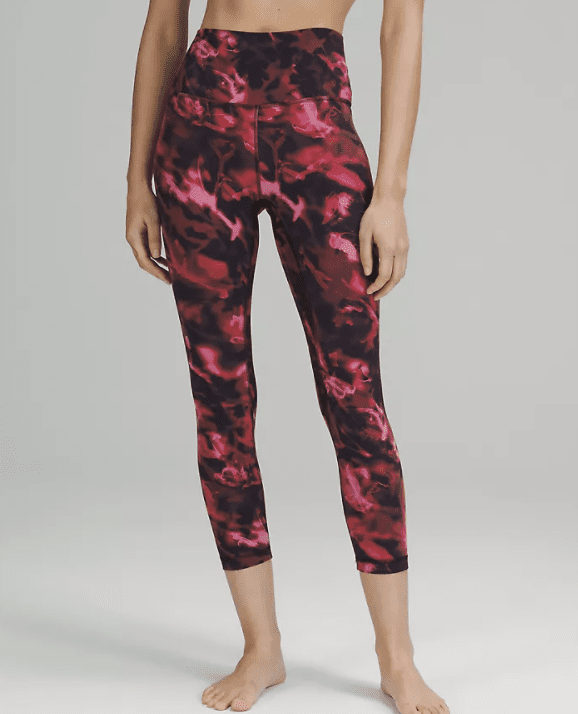 Lululemon align leggings on sale starting at $49 
More Ways to Save at Lululemon –
Shop Lululemon Outlet Stores –
We are very fortunate to have one of the Lululemon outlet stores in the Northwest, that you can shop at in person, to get some great discounts. There is one at the Seattle Premium Outlet mall in Tulalip (we love to book a room at the Tulalip Resort next door, and then shop over there for a day)! We stop in there every time we visit, and find some of the best deals in this store. They generally have a long rack or two of leggings on sale, as well as Lululemon mens sale items, tanks, shirts, bras and much more at nice discounts.
We have also stopped at the Lululemon store in Burlington and found some great discounts as well.
You can now shop the Lululemon Like New program, where they offer gently used Lululemon clothes at big savings!
Trade in Your Gently Used Lululemon Items for Lululemon Gift Cards!
This is part of the Lululemon Like New Program that we mentioned above. But rather than buying, you are trading in your gently used items for Lululemon gift cards, that they will then clean and resell in their Gently Used Shops. Find more information on this opportunity here.
Shop Sales Racks in the regular stores
In addition to the Lululemon Athletica outlet, most of the Lululemon stores also have a sales section towards the back of the store, where you can find some markdowns.
Check sites like Savings.com for any current coupon offers for Lululemon
They also offer free standard shipping, and free returns. No coupons needed for this, so that is another great way to save when shopping online.
Lululemon offers complimentary hemming on tops and pants at all of our stores— no tags or receipt required. If you have paid for alterations like this before, you know what a great perk this is.
And get notices of sales and other events going on at Lululemon.
You can make payments on your purchases – interest free!
Just use their After Pay program and they will spread payments out over 4 payments, all interest free if you pay on time.