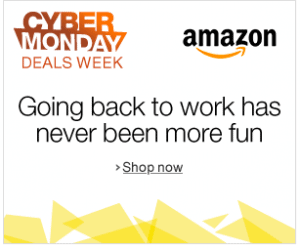 Amazon has just launched their big Cyber Monday sales today, Saturday – you can find them all here ::  Amazon Cyber Monday Deals 2017.
Cyber Monday deals page will start Saturday, November 26, with new deals added often. Remember that Amazon often "price matches" other stores best deals too. They way price matching at Amazon works is that they simply drop the prices on hot items to the same price competitors are selling those items for. What that means for you as the shopper, is that if you are looking at a popular Cyber Monday deal from a store other then Amazon, it's worth checking to see if Amazon has dropped the price of that item too (if you prefer to shop through Amazon).
*Make sure to check out shipping times as some of the most popular items are shipping later as they have sold so many of these items! If you're looking for a Christmas gift, you may want to consider paying higher for shipping 
Here are some links to check out as well:
Electronics: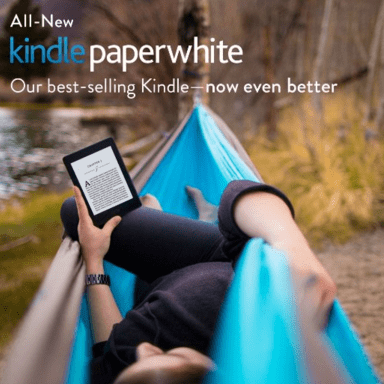 Cyber Monday Deals for Amazon Devices:
Kindle Fire Deals:
Cyber Monday Electronics Deals on Amazon:
TV Deals for Cyber Monday
(Follow the Amazon TV Deals page here, to find when these TV deals go live)!
More Electronic Deals
Toys Deals for Cyber Monday
Home Furnishings Deals for Cyber Monday
Cyber Monday Clothing Deals:
Cyber Monday Video Games Deals:
Books, TV & Movies Deals for Cyber Monday
Pets Deals for Cyber Monday
Sports & Outdoors Deals for Cyber Monday
The deals above – and more – will be available on Cyber Monday, November 27th. 
All prices available at select times and while supplies last.