Kiwi Crates for Classroom Kits! Great Way to Support Schools!
This post may contain affiliate links and I may be compensated for this post. Please read our disclosure policy here.

Kiwi Crates for Classroom Kits! Great Way to Support Schools!
If your looking for a great way to support your local schools, consider getting together with some other parents, and purchasing one of these classroom Kiwi Crate kits! They would be a great way for kids to have fun while learning.
Be sure to tell any teachers of kids this age that you know about this offer. If it is something they think might be a good fit for their classrooms, they could let parents know they would like one and give them an opportunity to donate towards it.
We share about the regular Kiwi Crate subscription boxes here. These are created for individual kids (both Jens kids and mine have them). My girls just started a subscription and love it. I love having the boxes on hand for a rainy day. It is so much nicer for me to watch the kids work on creating their Kiwi Box projects to pass time then sitting in front of the tv, so I love them! I also do some classes at the school my kids go to, and would love one of these classroom packs to facilitate some of those times too.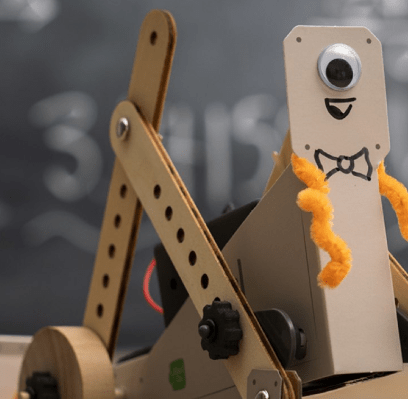 Here is what they include and what makes them so cool::
Kiwi Crates for Classrooms are Project sets that explore science and engineering. Perfect for 3rd-5th graders.
Every project aligns with specific Next Generation Science Standards (NGSS).
Includes a Teacher Guide with lesson plans, discussion questions and student worksheets.
They come with 10 construction sets with high-quality materials and illustrated step-by-step instructions. Each pack serves up to 40 kids.
If you are a teacher off these grades, let us know if this is something that you think would be useful in your classroom?