Kids Rain Boots On Sale – As Low As $7.99!
This post may contain affiliate links and I may be compensated for this post. Please read our disclosure policy here.

Kids Rain Boots on Sale!
Are you looking for a great deal on Kids Rain Boots (an essential item here in the NW)? We have found a few great deals, starting at just $7.99! We also found some great prices on higher end brands (like Hunter Rain Boots for 40% off). Plus, find lots of great styles that colors that kids will love for these prices.
Some of the rain boots that are on sale come in limited sizes, and inventory will sell out on the best prices, so check them out soon if you are interested.
Here are some of the sale prices we found available today on kids rain boots.
Zulily Rain Boots Sale here: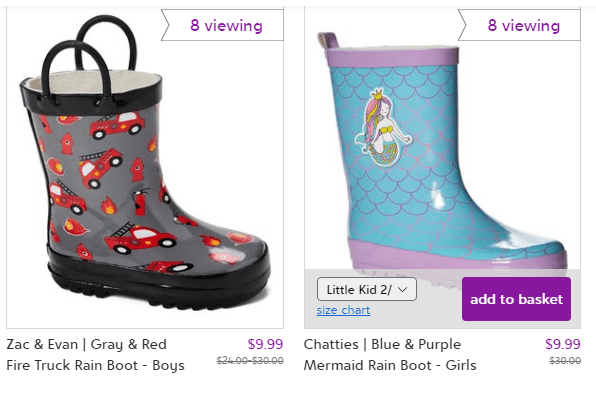 Today only, Zulily has a nice deal on kids rain boots. We found lots of options starting at $7.99 – $9.99 here. These normally sell for $24 to $30 a pair. They have lots of colors and designs to choose from too right now. Check out all the Kids Rain Boots in the sale offering here.
Plus, they were offering me free shipping on these boot purchases – so let us know if you see the same free shipping offer as well!
Kids Rain Boots at Walmart Here: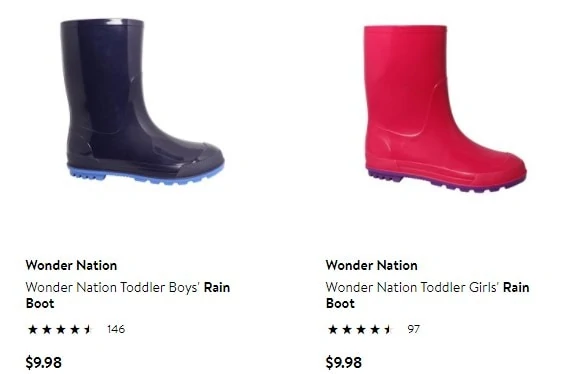 Walmart has the Wonder Nation brand for $9.98 (you can choose to pick up in store too, to save on shipping).
Kids Rain Boots on Sale on Amazon Here: 
(Note that Amazon prices can change at any time, so be sure to verify what it is coming up at for you before purchasing. These prices were valid at time of publishing).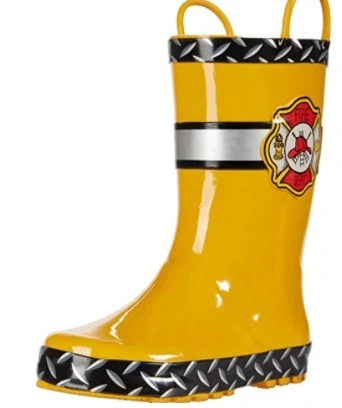 These Western Chief Rainboots are just $12.47 right now (limited sizes available)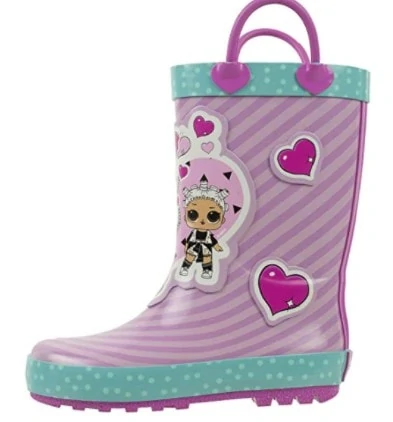 These LOL Surprise Girls Rain boots are just $10.25 for size 2-3 little kids right now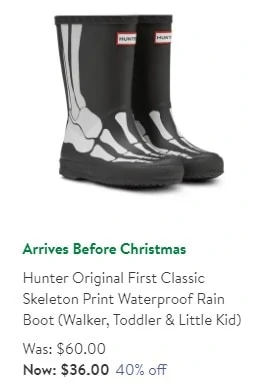 Hunter Rain Boots for Kids on sale here – 
If you are a fan of Hunter Rain Boots for kids, they are on sale for up to 40% off at Nordstroms right now, and they always offer free shipping and returns. Find the Hunter boots on sale here starting at just $36 (reg. $40).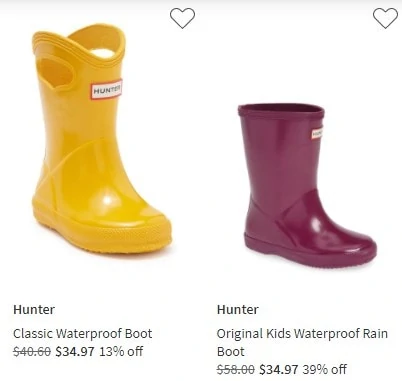 We also found a couple of styles of Hunter Rain Boots for Kids on sale at Nordstrom Rack too (the Nordstrom deal is better though – as they offer free shipping, but here are a few more style choices).
Nordstrom Rack also had a number of the Joules brand rain boots for kids, for up to 44% off as well.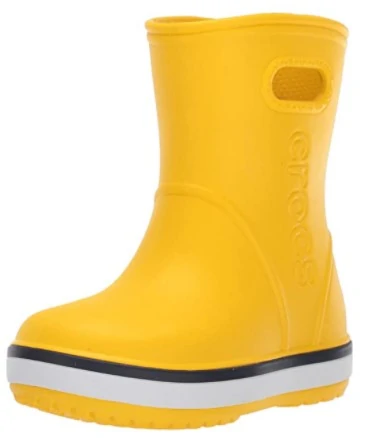 Crocs Kids Rain Boots on sale here – 
These Crocs Kids Rain Boots are on sale for $17.49 on Amazon (only in this color and size 3 for little kids though).
This Handle It Style Crocs Rain boot for kids is 20% off right now too (and comes in multiple styles and colors, making them just $27.99)