Cubcoats Sale – 50% Off 2-In-One Hoodies that are also Stuffed Animals!
This post may contain affiliate links and I may be compensated for this post. Please read our disclosure policy here.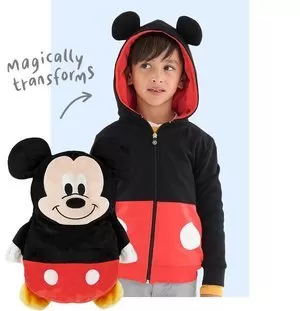 Cubcoats Sale – 50% Off 2-In-One Hoodies that are also Stuffed Animals!
Have you heard of Cubcoats?  They are adorable hoodies for kids, that are also plush toys! If you are looking for a great gift for a kiddo, this might be the perfect one.
Cubcoats are 2-in-1 cute stuffed animal plushies, that also transforms into a comfy hoodie. They simply fold up from the hoodie into the stuffed animal (and zip in the back) so they really are a fun plush toy for kids to play with. They come in many styles too (like Mickey and friends, Star Wards, Super Heroes and more).
Cubcoats – Amazon Sale Today!
Plus, today only, you will find many styles on sale for 50% off Amazon Coupons available! You can check out the full selection of Cubcoats herethat are part of this sale (look for the ones that show a 50% coupon available for them). We found them for as low as $5.97 after the 50% off savings! The Mickey one shown above would be just $14.98 after discounts.
It is rare that we see them go on sale for this much, so it is a great time to grab one if you are interested. These are some super prices on them! I am not sure I have ever seen them drop this low.
The way that Cubcoats work is that they fold up into these super cute stuffed animals, but when the kids want to wear them they are soft, cozy hoodies. They come in many popular styles, from favorite animals (like puppies and bears)  to favorite characters (like Mickey or Spider Man).
Here are some highlights of Cub Coats on sale in this promotion:
Tips for finding them at these prices – 
You will need to click the 50% off coupon on these to get the sale price.
Select the size you want for the 50% coupon to show up.
I found that the 50% off only works when I added them to the cart one at a time, so if you want to buy more than one, you might need to do separate transactions to get the full discount if that happens to you too.
Note – Many options are available to ship in time for Christmas, however, some of these are not available until after Christmas, so pay attention to ship dates if that is important to you.
Remember Amazon prices are subject to change at any time, so verify price before checking out.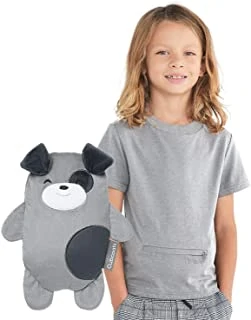 Puppy Cubcoat T-shirt set just $5.97 after you clip the 50% off coupon!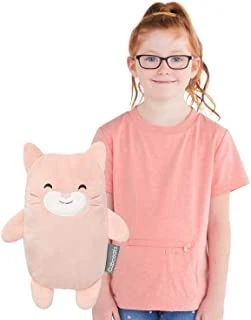 This Kitty Option would be $7.48 after coupon.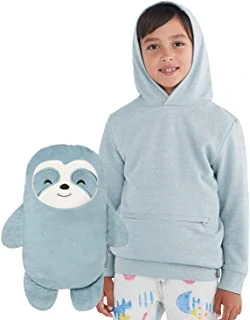 Sloth Cubcoat just $12.48 after 50% off coupon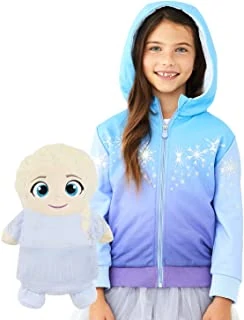 Elsa from Frozen Cubcoat for $14.98 after coupon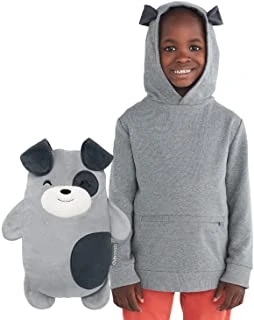 This puppy cubcoat is just $12.97 after extra 50% off savings.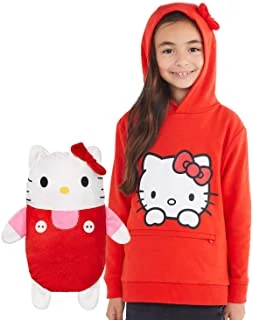 Hello Kitty is also just $12.97 right now too.
Cubcoats Masks –
Cubcoats now sells masks for kids too,  and these are part of todays sale as well. Get a 3 pack of cubcoat 2-in-1 masks (that turn into wristband plushies) for just $12.50 (that works out to just $4.17 per mask) each. These could be fun for kids!
Cubcoats Unicorn and Star Wars Styles!
There are so many cute styles to pick from for kids.  Most of them are $50 regular price, and we found them from $17-$25 in this sale! The Cubcoat Unicorn and Star Wars styles are popular too, and this is one of the best deals we have seen on these.
They are machine washable, so easy to care for. They even come with a little surprise and stickers with each order. Reviews look great on these Cubcoats too.
I love the idea that kids can wear them, but also use them as stuffed animals. The two in one concept is not only great for getting kids excited about the hoodies, but also to help them carry their coats when they don't want to wear them. I know the kids are always handing me coats to carry when they get warm, but if they fold into a fun stuffed animal, they will be more likely to carry them as well.
More About  CUBCOATS::
CUBCOATS DESIGN: Extraordinary, inside and out: Cubcoats are magical 2-in-1 cuddly stuffed animals that convert into comfy hoodies. Designed to inspire your little one, and make your life easier! From Cubcoat original characters to franchise favorites, there's a new best friend for everyone.
SUPER HIGH QUALITY: Keep calm and cuddle on: ethically sourced, made with premium, non-allergenic materials. Each Cubcoat is fully lined for maximum comfort. We've thought about every detail—from the adorable animal ears on the hood to the soft-tipped zipper pull, Cubcoats are guaranteed fun and safe for your little one!
EASY TO CARE FOR: Adventure approved: Cubcoats are easy to throw in the washing machine and are safe in the dryer. Our cotton-blend fabric is tested to last over 1000+ washes. Our Cubcoats are built to last!
PARENT-APPROVED: A recognized winner of the National Parenting Product Award, you can trust Cubcoats to deliver only the highest quality mommy- & daddy-approved products.