Custom Photo Gifts for Christmas + Extra 15% off Canvas Prints!
This post may contain affiliate links and I may be compensated for this post. Please read our disclosure policy here.
Disclosure: This post is sponsored by CanvasDiscount.com & we were provided the item for us to review to share with you our honest thoughts about the process & quality.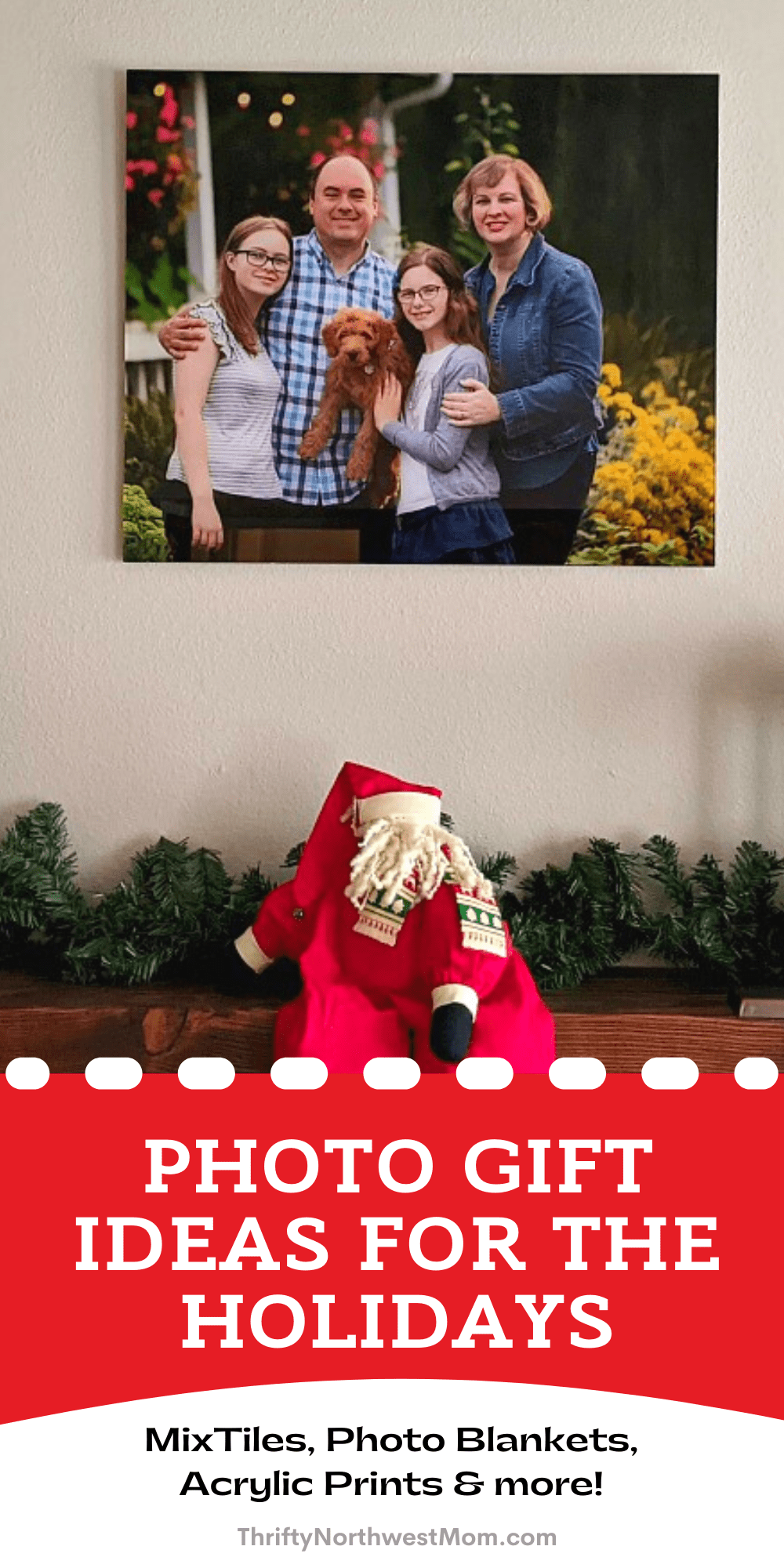 Custom Photo Gifts for Christmas + Extra 15% off Canvas
This year, many of us have not been able to see family far away for quite a few months, so photo gifts will be even more treasured as Christmas gifts this year. Our family is split up around the country, with more than half of our family on the East Coast/midwest. It has been quite a long time since we have seen our family with all the changes for travel this year, as I am sure is the case for so many of you.
So, photo gifts are very high on our list to give the grandparents especially. I learned of CanvasDiscount.com and was really impressed with their prices & the variety of photo prints & gifts they offer, so wanted to try them out to see what the quality was like. They have some great sales & discounts, with prices 50% off or higher right now. Plus, add our exclusive Thrifty NW Mom discount (shared below) for more savings!
We decided to order a custom acrylic photo print for our wall from CanvasDiscount.com. We had family pictures taken about a year & a half ago, but then life was a bit crazy, so we never got those photos printed for our walls. So, I was so excited to order a large print for our wall to have a statement piece for an area of our home with an updated picture of our family.
I love the look of the canvas prints and they have some great prices on those, but we thought with the vibrant colors of the photograph with summer flowers in the background, that it would be fun to have a more vibrant look for our wall. I am someone who loves color, so this acrylic print turned out so well. The color is so vibrant & the quality is top-notch!
Acrylic prints are fine print reproductions of your photos, which they enhance and then protect with flawless acrylic glass. This is a hand-polished acrylic glass pane, which can give a beautiful deeper depth effect to bring a photo more to life. And we definitely feel like it does that with this print that we received. The color really stands out & makes the photo look flawless! Definitely very impressed with the quality. (I wish the photos could do it justice, but because it is glass, the photos do catch the glare more, but that's not something we see when we are looking at it, just the lens).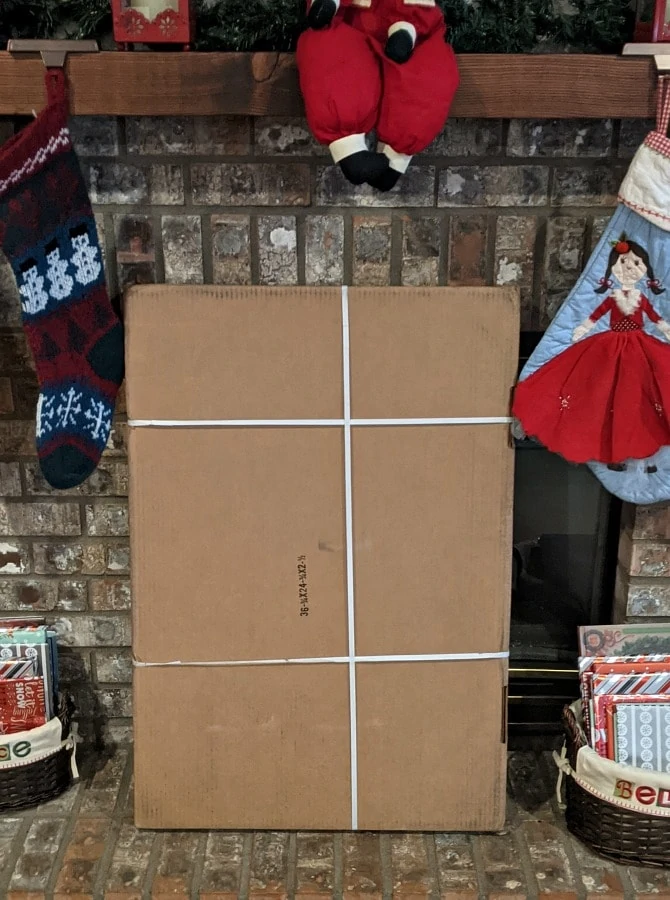 The acrylic print came well packaged – I was surprised because it was so much bigger than the print, but that's because it was well protected with padding to keep it from getting damaged at all during the shipping process. We also ordered it with a metal hanger frame as an extra, so that it would be easier to hang.
If you have been debating a special photo gift, but ran out of time to create one, now is the time to order from CanvasDiscount.com! You still have a few days left for regular shipping rates to order & receive it before Christmas. They really have such a wide variety of options available for photo gifts, too, so that you are sure to find something that would be a great fit for that special person you have on your list.
Now that we have had such a wonderful experience with our acrylic print, I know the quality is excellent, so I am definitely going to be ordering some photo gifts  this weekend. I love their new MixBlox, which are the acrylic glass 2″ blocks where you can place them all around the house for reminders of your favorite photos or memories. Those would make fun little extra gifts to tuck in with a grandparent gift or for teens to gift their friends, too.
I also love the idea of the MixTiles, especially to do a gallery wall of your favorite trip photos, or maybe a collection of trip photos. I am definitely considering doing this for some of our hallways upstairs that are completely empty of photos right now. These are 50% off right now, too! Plus, you can add on our extra discount on top of that price.
Options for Photo Gifts at CanvasDiscount.com:
Photo Prints: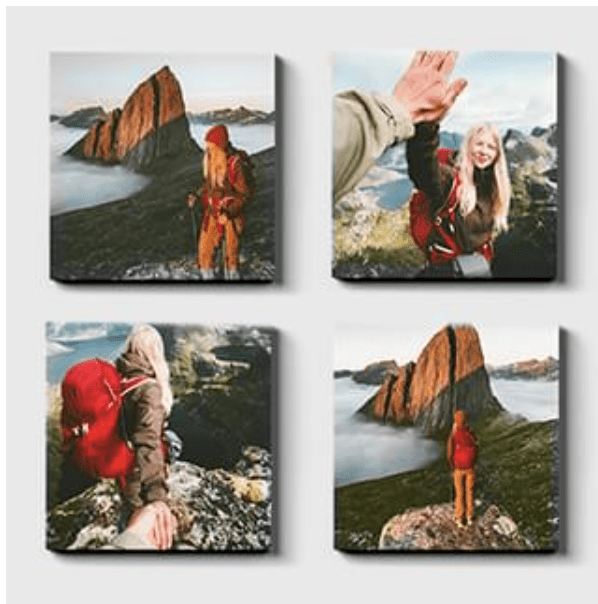 MixPix Photo Tiles – these photo tiles are 8′ x 8′ lightfoam tiles which you can stick, remove & then stick again.  I love that you can display multiple pictures maybe from the same trip for a trip wall or a family wall with individual pictures of all the grandchildren, as a great grandparent gift. They are easily changeable, so you can add or move the photo tiles around too. These are 50% off right now!
Canvas Prints or Canvas Collages – they use solvent free latex inks. There a number of designs to choose from for the canvas collage.
Acrylic Prints – this print provides vibrant color with your photo behind acrylic glass; UV & moisture resistant
Metal Prints – this is sophisticated aluminum composite panel with UV protective foil on an elegant surface. It has pin-sharp resolution & color reproduction
Framed Photo Prints – these are digitally printed photos in a frame of your choosing with glossy acrylic glass
Photo Board Prints –
Retro Canvas – this is a canvas print between two hanging wooden bars
Photo Gifts: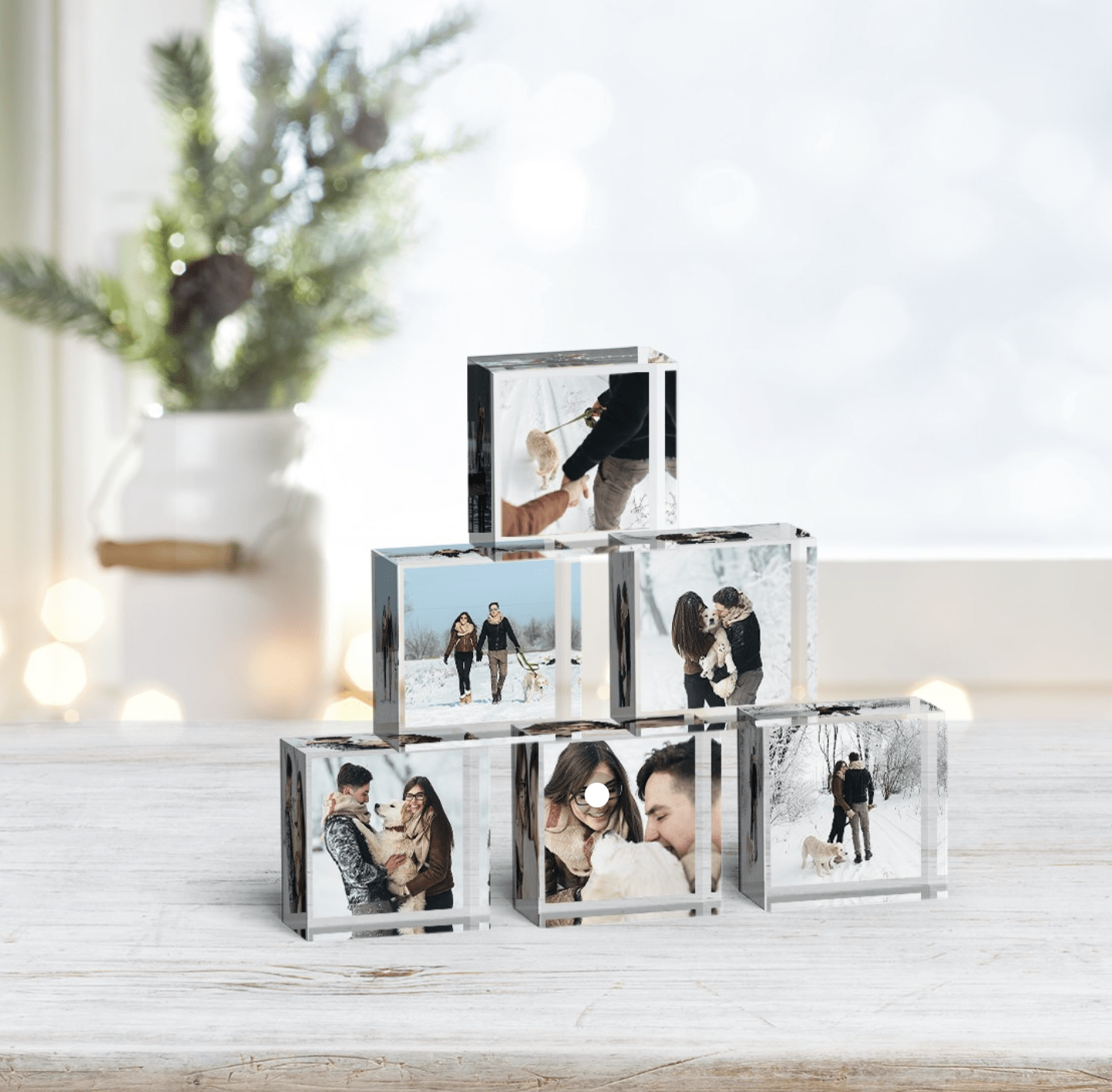 MixBlox – these are 1″ thick acrylic glass blocks to provide vivid reproductions of your photos. These are only $9 right now (Reg $16). These would also make great gifts for the grandparents as pieces they can put on their coffee/end tables, on their dressers, etc to see their favorite pictures of their grandchildren.
Star Map – you can make an individualized chart of the stars to remember those special moments that took place at a memorable location. Great gift for a special someone. This is printed on Forex photo board.
Photo Puzzle – Take your favorite picture & turn it into a puzzle with 110 pieces. This could be a great gift for a grandparent or special family member to gift to a child.
Photo Mugs –  There are 3 different options for mugs – portrait, landscape or panorama print of your photo.  These mugs are both microwave and dishwasher safe.
Photo Mousepad – with all the distance learning kids are doing, maybe they would enjoy a fun photo of family members or a fun travel memory
Photo Blanket – This is made from ultra-soft polar fleece. Great way to display one of your favorite photo memories
Photo Pillow – This is a hand-sewn pillow with a vibrant reproduction of your photo. You can choose a classic satin or premium plush format. The pillows are machine washable, too, so a great option for a photo gift for the holidays.
Photo Towel – This is a full-area print reproduction of your favorite photo & it's hypoallergenic & machine washable. Take one of your favorite travel memories or locations & create a beautiful beach towel to remind you of that favorite place.
Custom Photo Mask – your kids may love a silly or fun custom photo mask, too, with a unique picture, which I thought was a cool idea
Special Discount for Thrifty NW Mom readers: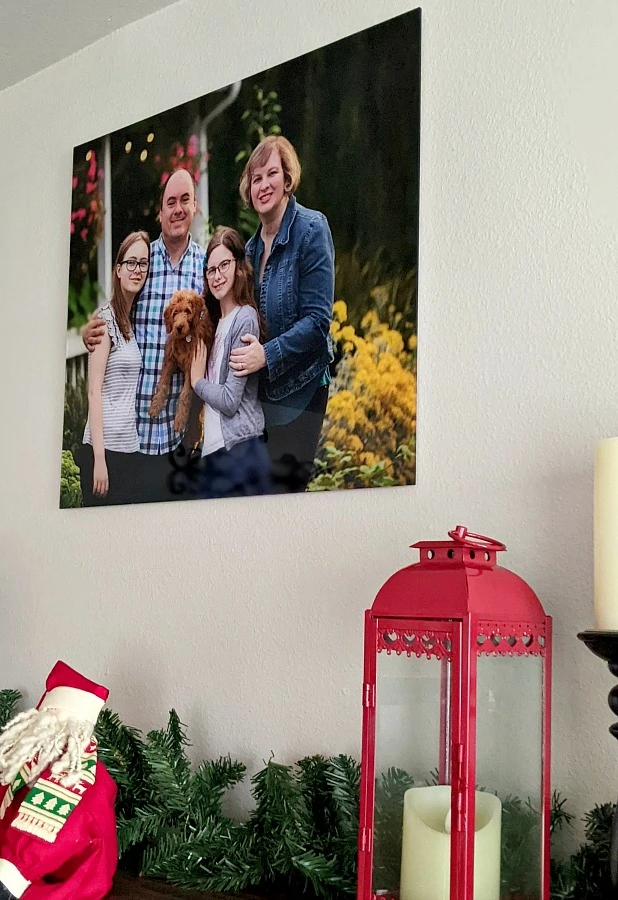 CanvasDiscount.com is offering a special promo code for Thrifty Northwest Mom readers – you can get an additional 15% off discount on already-discounted canvas prints. Just use the promo code: THRIFTYNWCANVAS15 at checkout for canvas prints. Whatever the lowest price is, this will be an additional 15% off discount for you.
Deadline for Shipping in time for Christmas:
The shipping deadline to arrive in time for Christmas with regular shipping options is Sunday December 13th, 2020. Shipping will be $7.90, unless you spend $70 or more & then it will be free.
I ordered my large, custom acrylic photo print & was shocked at how fast I received it. It was made & shipped & delivered to me within a week. And the quality is incredible for how fast it was created & shipped to me!
What are your favorite photo gifts to give for the holidays?