HSN Gift Guide – My Favorite Picks for 2020 + Win $100 #HSNForTheHolidays
This post may contain affiliate links and I may be compensated for this post. Please read our disclosure policy here.
This post is sponsored by Sivan Social. All comments and opinions are my own.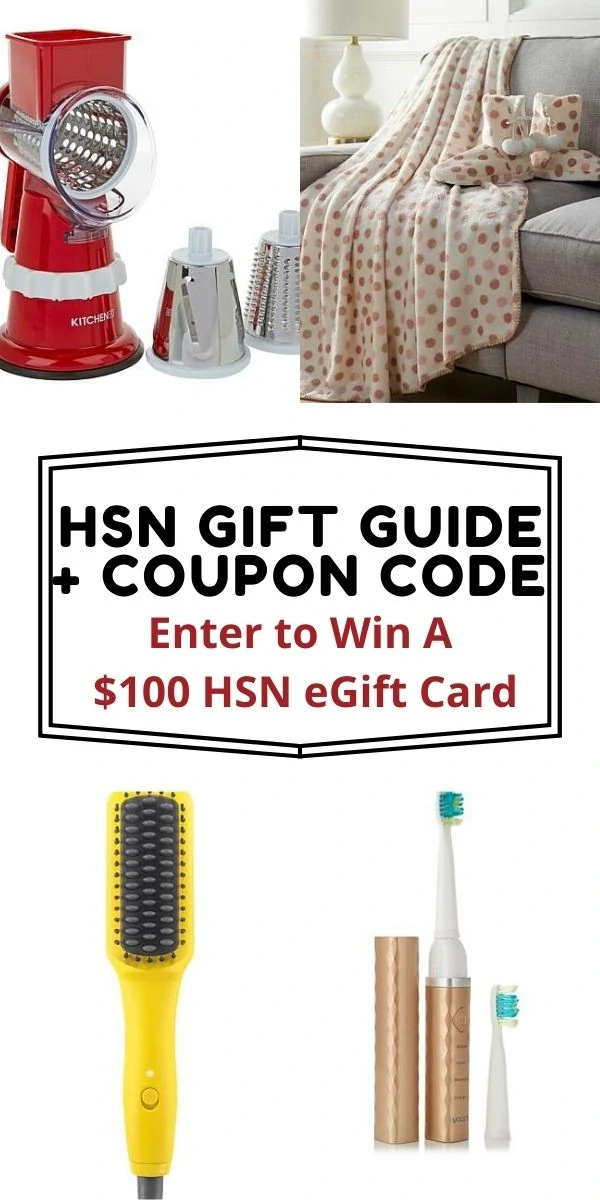 HSN Gift Guide – My Favorite Picks for 2020 #HSNForTheHolidays
HSN is one of my favorite spots to shop for gifts (and for myself) as I know I am always going to get a quality product at a great price. Right now, they also have some special promotions going on to help you save even more on gifts, on top of already low prices. Another thing that I love, is that they offer FlexPay options, which let you pay the items off in interest free installments (so a much better option than high interest credit cards for sure). I picked 5 of my favorite items on HSN to share, as well as lots of ways to save even more on gifts from HSN right now.
HSN Coupon Codes & Ways to Save Shopping Online at HSN –
HSN already offers very completive pricing, but use these additional savings methods to get the very best deal possible.
— Use this HSN Coupon Code to save even more on your purchases:
Get $20 off $40 plus purchase on HSN, with coupon code HSN2020 at checkout. This code is good on first time HSN purchases only.
You can also use HSN Coupon Code 188331 to get $5 off $25 in select beauty purchases.
— Another benefit of Christmas shopping on HSN, is that you can spread the payments out over time, without interest, if you need to make smaller payment. The no interest part, makes this much nicer than shopping for items on a credit card (unless you pay it off monthly). It is called FlexPay, and you can find all of the items that offer this option here.
—  They do offer a $40 bonus, if you apply and are approved for their credit card. It is important to keep in mind that this $40 is only a great option, if you are really good at paying off your credit card balance monthly. Otherwise it might cost you more money in the end.
— Some items offer free shipping (right now that looks like beauty and tech gifts) so be sure to look for free shipping offers too.
— Shop the HSN Today's Special section, for more price drops
— Plus, you can give friends $15 to shop with, and you also earn $15 for each of them that shop through HSN – so you can make money too!
— Sign up for their emails to get additional savings and promotions sent to your inbox.
HSN Gift Guide – My Top 5 Favorite Picks for 2020:
Here are 5 of my top favorite gift ideas available on HSN right now. They are all affordable (and I have purchased a handful of these myself, and liked the quality) and would make great gifts for family or friends.
These items where all offering shipping by Christmas at the time of publishing this, but make sure you double check shipping dates as we get closer to Christmas to be sure they work for you.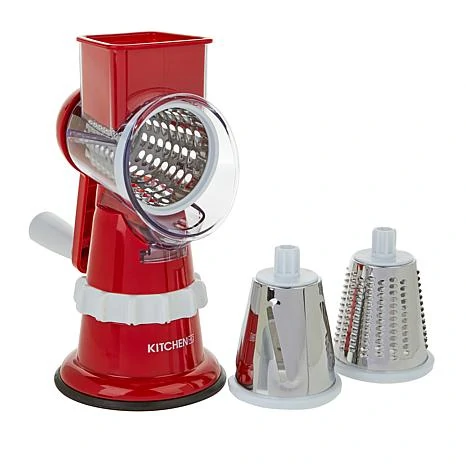 Grater Slicer System for $21 (or 4 FlexPays of $5.25 each)
I have one of these grater/slicers that I got as a gift last year, and it works great – and what a fun price for a nice sized gift! It makes it so easy to grate vegetables and cheese, and it all comes easily apart to throw in the dishwasher for easy cleaning too!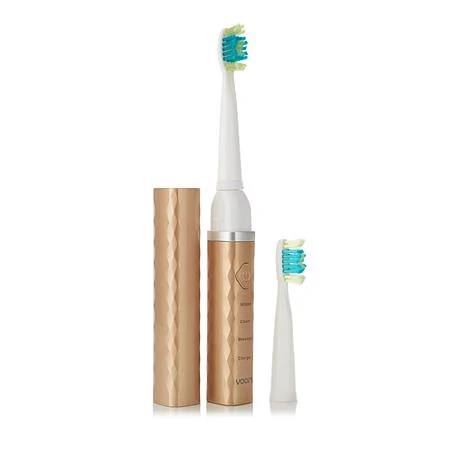 Voom Sonic Pro 3 Series Rechargeable Sonic Toothbrush – $21.83 (or 3 FlexPays of $7.28)
I grabbed a couple of these re-chargeable Sonic Toothbrushes, with case for my kids previously, as they are great toothbrushes for travel. They have worked well for my kids. They use them regularly, but I bought them so that they would have something that packed up easily and worked well for travel. My kids have loved them (and they look great too).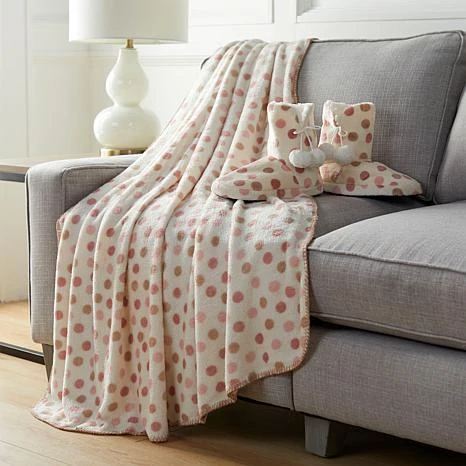 Warm and Cozy 2 pc Blanket & Slipper Sets – $29.35 or 3 FlexPays of $9.78
These oversized blanket and slipper sets come in different colors and patterns, and I think would make a great gift for so many people. I know I want one this year!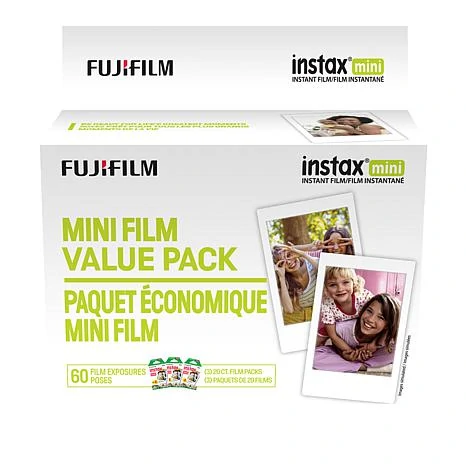 FujiFilm Value Pack – $33 + free shipping (or 5 flexpays of $6.60 and free shipping)
If you are shopping for anyone who has one of the Instax cameras, this is one of the best deals you will find on film! This film can run up to $10 per 10 pack, and this one includes 60 prints (so like 6 packs of film) making it close to 50% off regular price!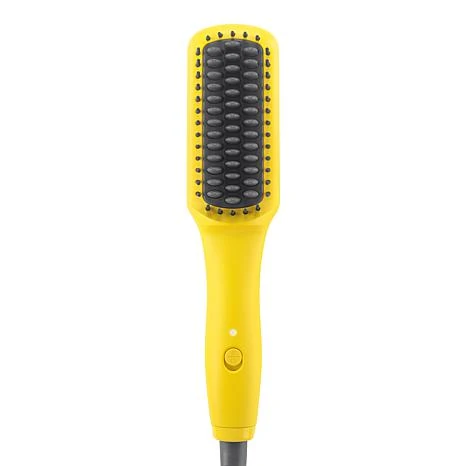 Drybar The Baby Brush Crush Mini Heated Straightening Brush – $59 (or 4 FlexPays of $14.75)
These heated straightening brushes are so popular this year,  and here is one that you could get a great deal on if you are a first time HSN customer. It is on sale for $59, so use the $20 off $40 purchase coupon code we share above, and get it for just $39! If you are looking for an idea for a teen gift – this is a great one!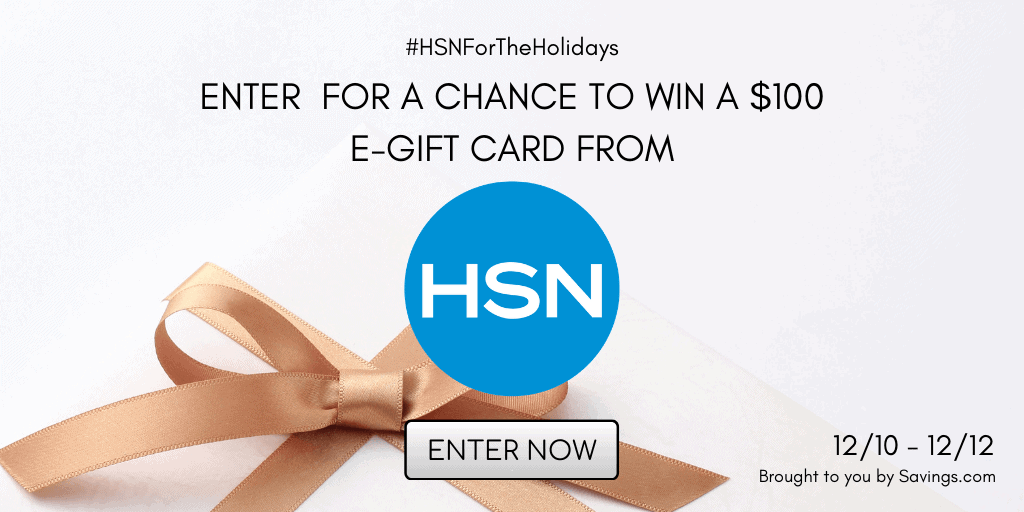 You can also enter to win one of 5 $100 Gift Cards you can use on HSN (e-Gift Cards so you can use online). Here is how this giveaway is working.
The giveaway is happening from Thursday, December 10th at 12:00 AM PT to Saturday, December 12th at 11:59 PM PT.
Five (5) winners will receive a $100 e-gift card from HSN.
Users enter the giveaway by heading to the HSN merchant page on Savings.com and submitting email address on the form on the page.
The winners will be chosen through a lottery drawing and notified on Monday, December 14th via the email address they used to enter.
See complete Official Rules for entry instructions, full prize descriptions, restrictions and other important details.