KidPik Sale – 50% Off Your First Box & More!
This post may contain affiliate links and I may be compensated for this post. Please read our disclosure policy here.

KidPik Sale – 50% Off Your First Box + More
KidPik is having a back to school sale right now . There is a couple of super deals on their subscription boxes (and now is a great time to sign up to continue building your kids' back to school clothes wardrobe).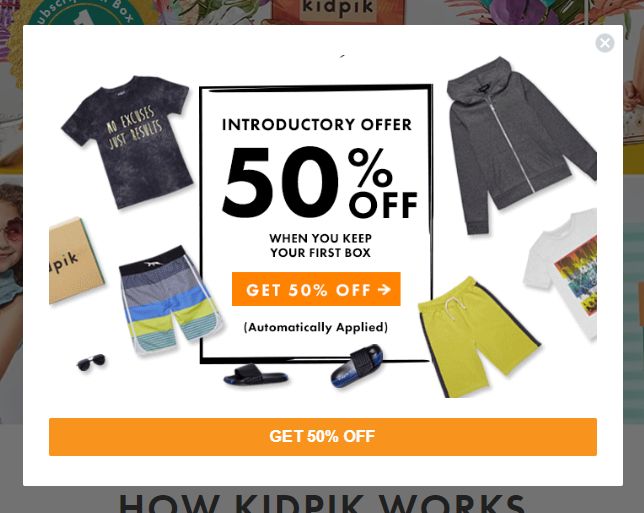 KidPik Promo Codes Available:
Get 50% off Your First Box + free styling + free shipping with Promo Code BEWELL50. Their boxes can average around $100, so 50% off should get you a box for around $50!
Get your first box with 7 items for just $68+ free styling + free shipping with promo code KP68. This makes each item just $9.71 and includes shoes!
Both of these offers are available for new members, and require that you keep the full box to qualify for them.
This is a subscription box that you will sign up to get every 1,2 or 3 months (depending one what you select). You can cancel at any time, and you only pay for what you keep (free returns are included). Without the specials above, items run an average of $12-$15 per piece, so they are affordable options, but the two deals available for your first box make it very affordable!
Read on below to find out about Sia's experience with KidPik last year with her daughter. These are great boxes to order now for back to school shopping!
KidPik – Affordable Subscription Boxes for Kids!
KidPik Kids Subscription Box Review ::
I have two girls, one loves to shop in the mall and the other one does not. She would rather be outside playing, and shopping feels like a chore to her. So, when we heard about the subscription boxes for kids, called KidPik, she really wanted to try it out. It is a fun ordering process, as you go online and set up a brief profile for your child. I had my daughter fill out the questions about what things she liked to wear, and it took maybe 5 minutes. Then you let them know how often you want to receive the box, and its that simple. The hard part is waiting for it to arrive. If your kids are anything like mine they ask every day if their box has come yet!
This kiddo loves comfortable clothes and selected items in the profile process that reflected that, and her box came with this lightweight shirt, exercise pants and more. The outfit at the top is one of her favorites.
Video Review of the KidPik Kids Clothing Box:
Check out this video review of my daughter's KidPik Clothing box.
Review of KidPik Clothing Box:
When it finally came she could not wait to open it up. It was like Christmas in the summer.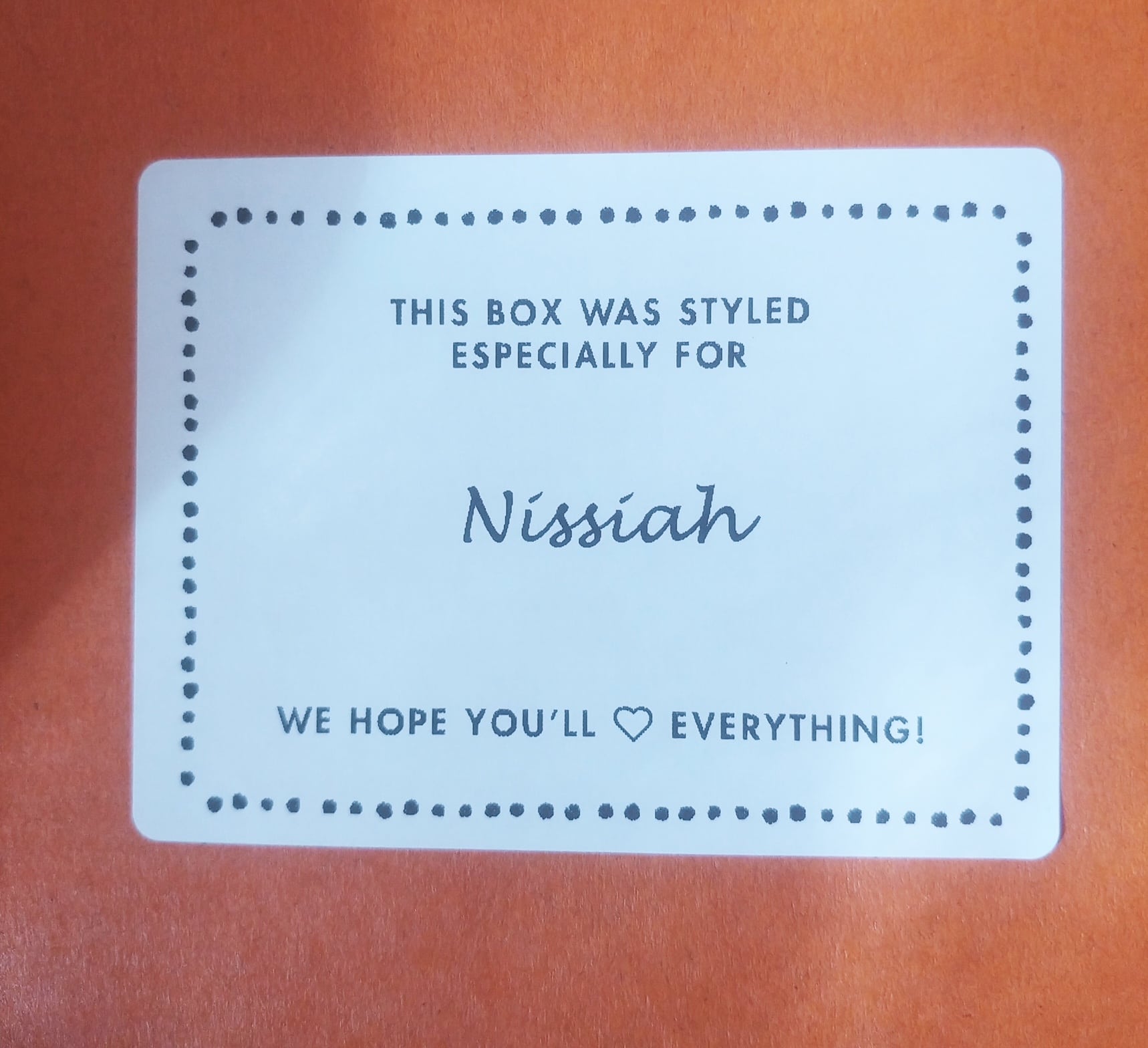 One of the first things that jumped out at her, was the personalization. She loved that it came addressed specifically to her.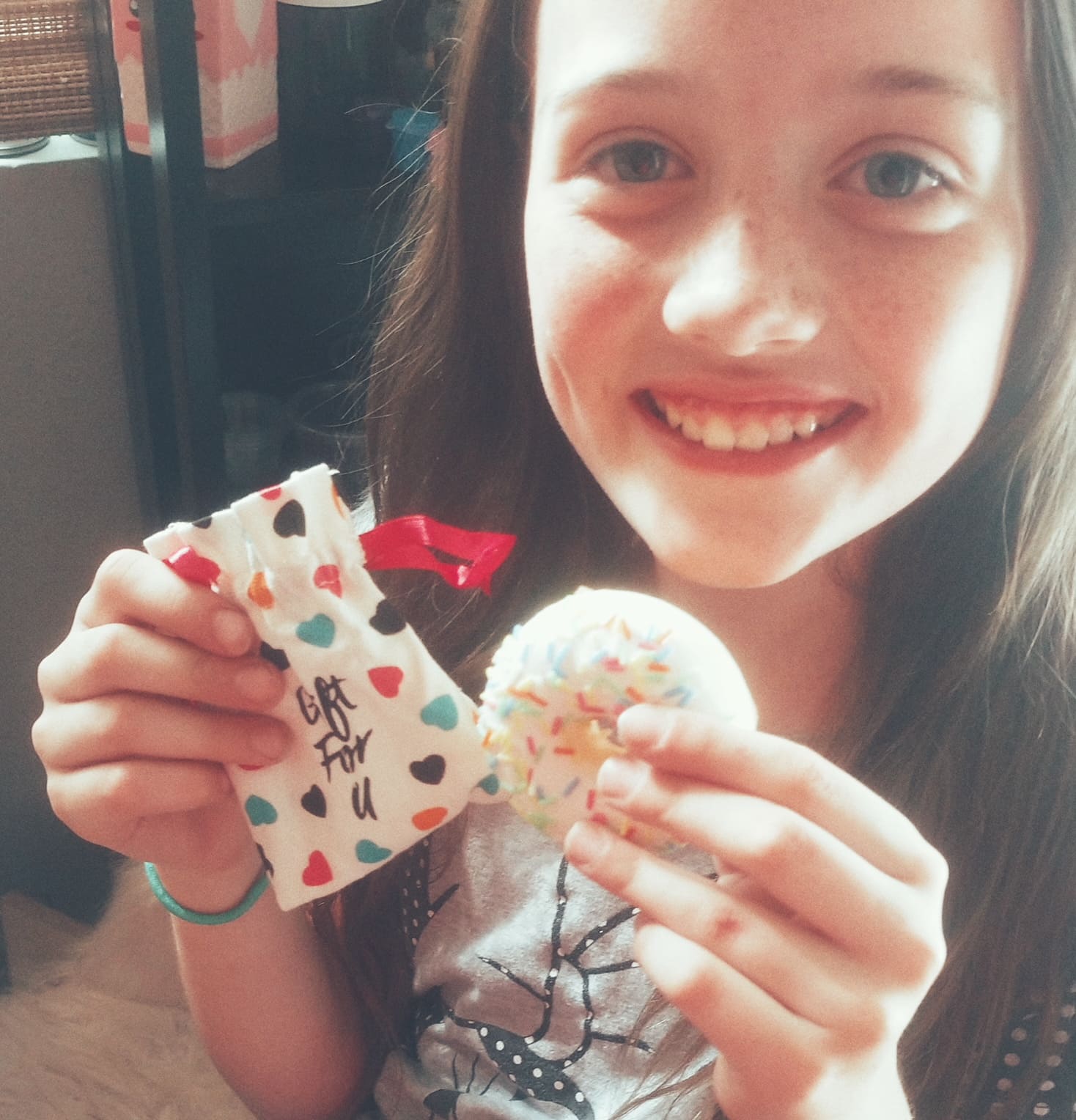 And right at the top of the box was a special treat. They know kids at Kidpik, as it was a squishy. My kids love squishys!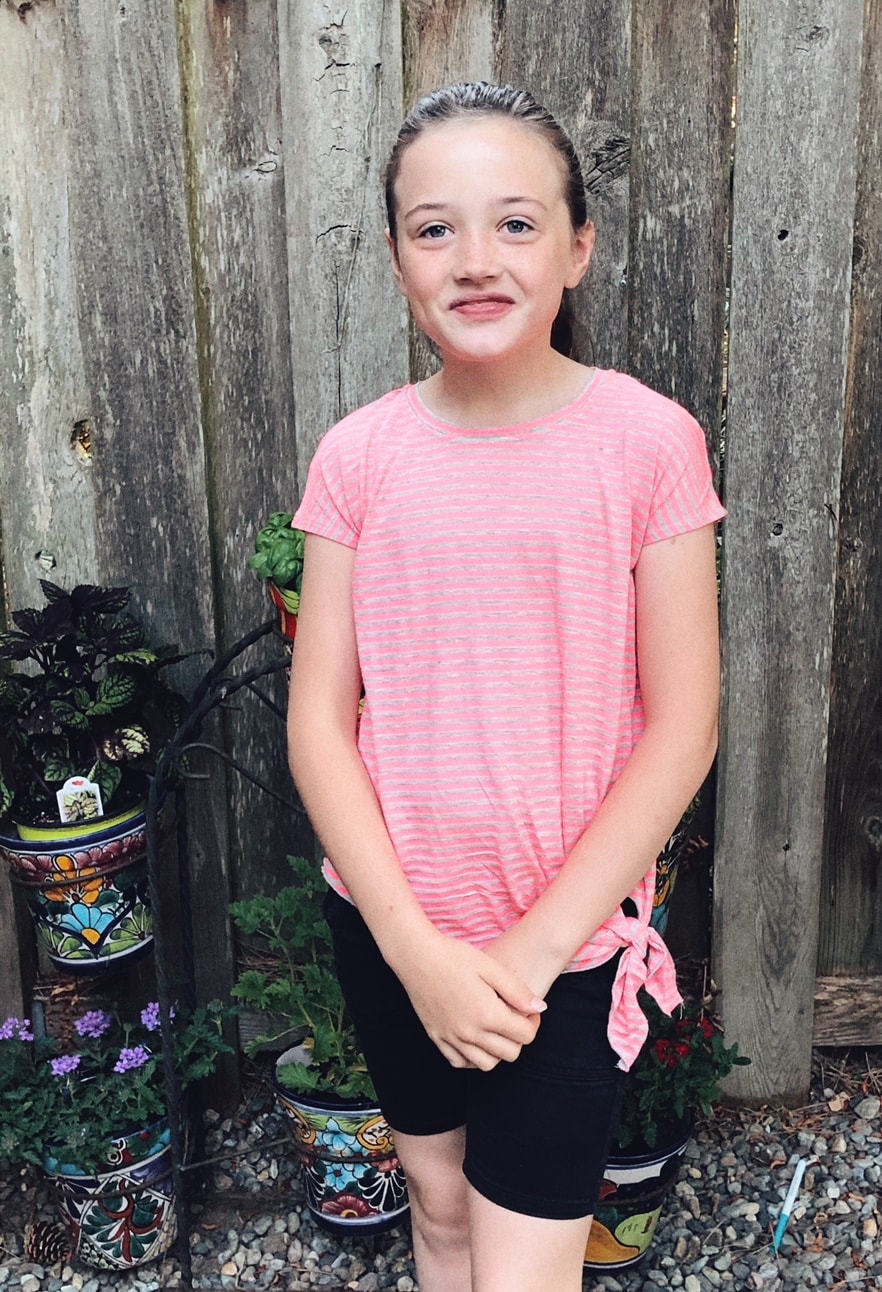 The items in this box (minus the shoes) averaged $10 if we kept all the items (the shoes were $25, so still very reasonably priced for shoes). You get a 30% off discount if you keep the full box. But even if we decided not too, it was still only around $15 per item, and that is a good price for clothes for the kids at my girls age. There are a number of options you can select from, in terms of how often you want to get the boxes. We signed up for 4 times a year. That is enough to update the wardrobe seasonally, and then I can still take them out time to time to shop in the store.
To keep the full box this time it was $85 (for pants, shorts, two shirts, shoes, a jacket and headband). I thought that was a pretty reasonable price, especially considering it included shoes and a light jacket. At the age my girls are, they like to spend more then that in-store for that many items, so I find that taking them out of the element of having so many options – and let someone else do the style selections for them – saves me money. Plus, the love the anticipation of waiting for the box to come in the mail.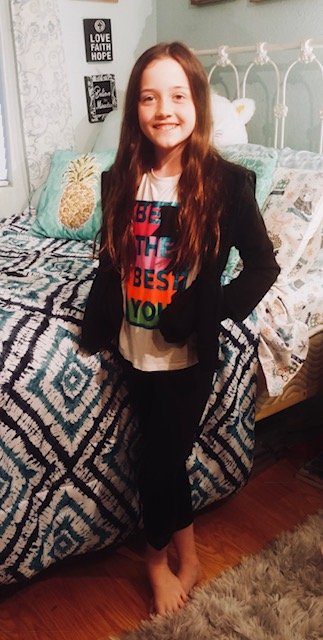 When I signed, with a 50% off code,  my box above would have been just over $120 for everything, but with the 50% off code, it made the box $55 to $65  (depending on what comes in yours – your price will vary some depending on what is in your box).  So it worked out to around $7 to $8 per item! With these special promos, it's even better!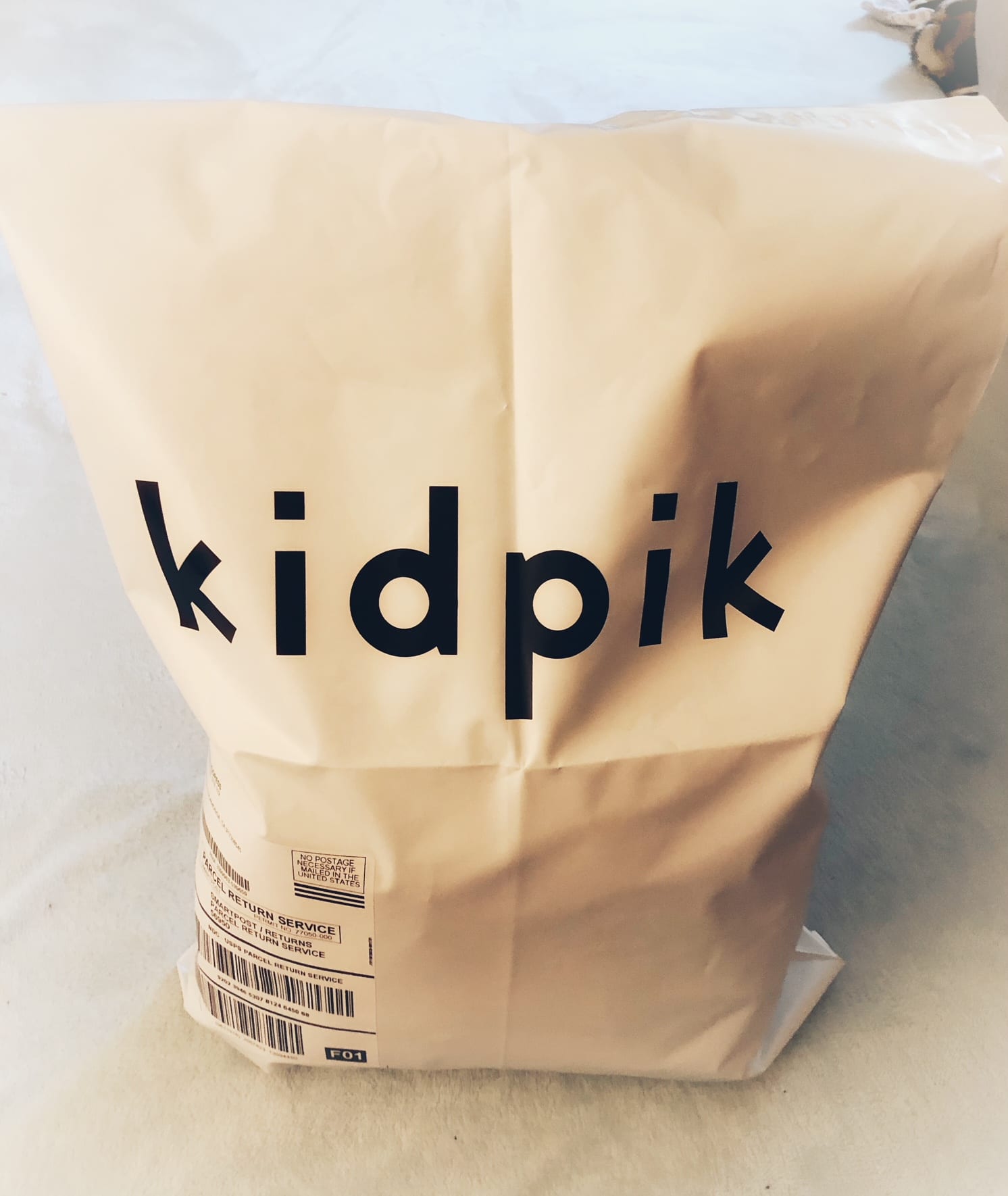 The box comes with a bag that has a prepaid for shipping label on it, so you can easily ship back anything you do not want to keep. It is so simple (much easier then taking clothes back to the store)! Here is an example of what this would look like if you had items you wanted to send back. You only pay for what you choose too keep.
My daughter is looking forward to the next box to arrive, and see what she has in that one. If you have kids who would be interested in trying out Kidpik, you can sign them up here,
Disclosure: Kidpik sent us a box to review so we could share the service with you. All opinions are 100% my own.