Great Wolf Lodge $84 Sale Live Now!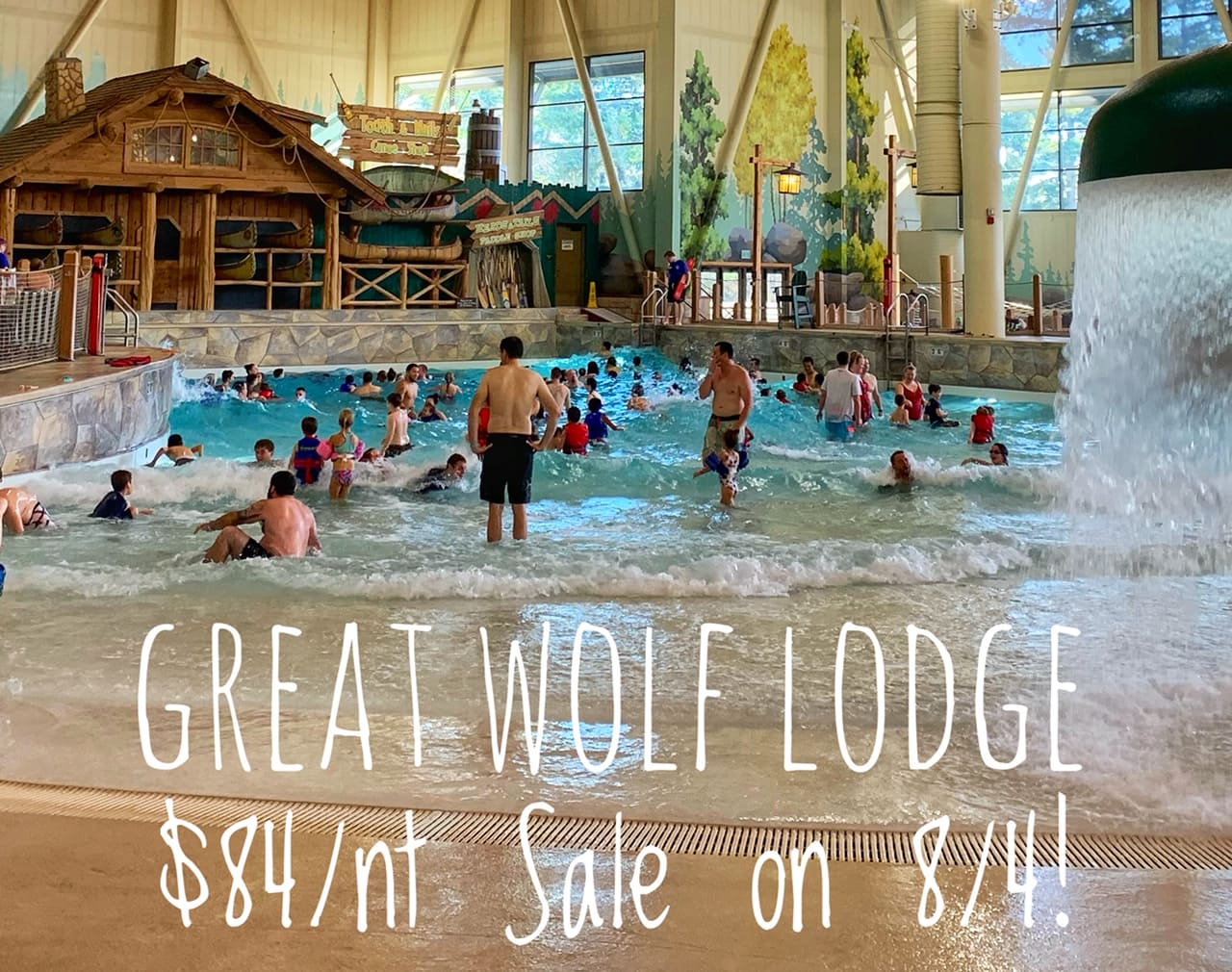 The  Great Wolf Lodge used to run 48 hour sales, but this year they are bringing back their $84 24 hour sale! The $84 a night rate is in celebration of the temperature they keep their water – 84 degrees.
We expect this sale to be super popular, and for the $84 rates to sell out quickly, so we want to share this ahead of time so you are prepared to shop the sale on the morning of 8/4, for your best chance at snagging a room rate at this price.
How to Get this Low Rate for Great Wolf Lodge Stays?
You will need a promo code to get this rate, so once the sale is live on 8/4 head to the Great Wolf Lodge page here, and select your location. Then add your promo code and number of people
Add promo code 84DEGREES to find dates with a NON refundable rate of $84 (will probably be more of these rates)
Or Use promo code 84FLEX to get a rate that is eligible to be cancelled up to two days prior to your stay.
The $84 rate is suppose to be offered at all locations, except the Northern California location. It is already available at some locations with promo code (not the Grand Mound Location), so it will be interesting to see how many rooms are offered at this price for Grand Mound (as we seem to be one of the more expensive locations).
You should see the $84 rates for Mondays through Thursdays from Aug. 4 through Dec. 16. You'll have the best chance of finding this rate for dates after Labor Day, but again it is hard to predict how many sale prices we will see for Grand Mound.
Included in your room rate are your water park passes, too, which is basically almost 2 days at the water park. You can start using the water park as early as 1pm on the day you arrive and then you can stay till the evening on the day you checkout. This rate is good for rooms for 4, and water bracelets for 4 is my understanding.
If this sale does not work out for you, be sure to check out our Great Wolf Lodge promo codes page for more promotions currently available!
Don't forget to check out our tips on how to save the most while you're at Great Wolf Lodge so you don't end up spending a fortune during your stay.
You might also be interested in our article on Waterparks through the Northwest if this deal does not work out for you!
Blackout Dates: Labor Day Weekend