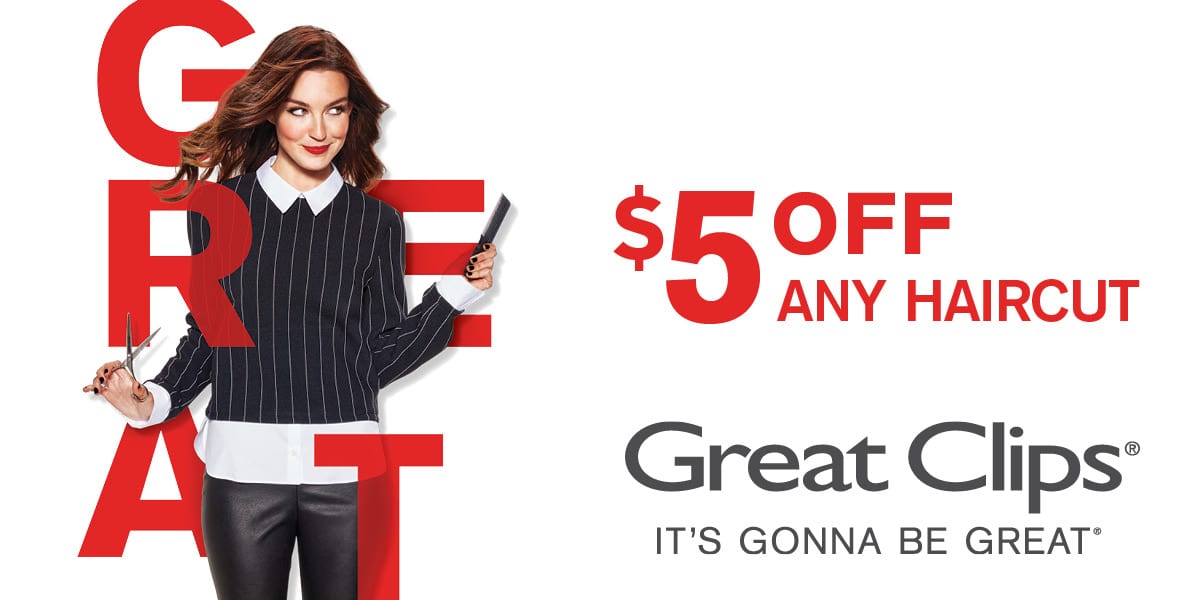 Great Clips Haircut Sale $5 off Coupon – 2017
Great Clips is currently running a promotion right now where you can get a $5 off coupon. There haircuts are already pretty affordable, so a $5 off coupon will make for some great deals!. The coupon is good through May 18th,, and you will want to call ahead to confirm your store is participating (find locations here). Comment below if you can confirm participating at a specific location so others will know! I just saw the offer run on a local commercial last night, so hoping its most of their stores.
Haircuts can be pricey, and this is a great price, even for kids, if your family is needing a few trims!