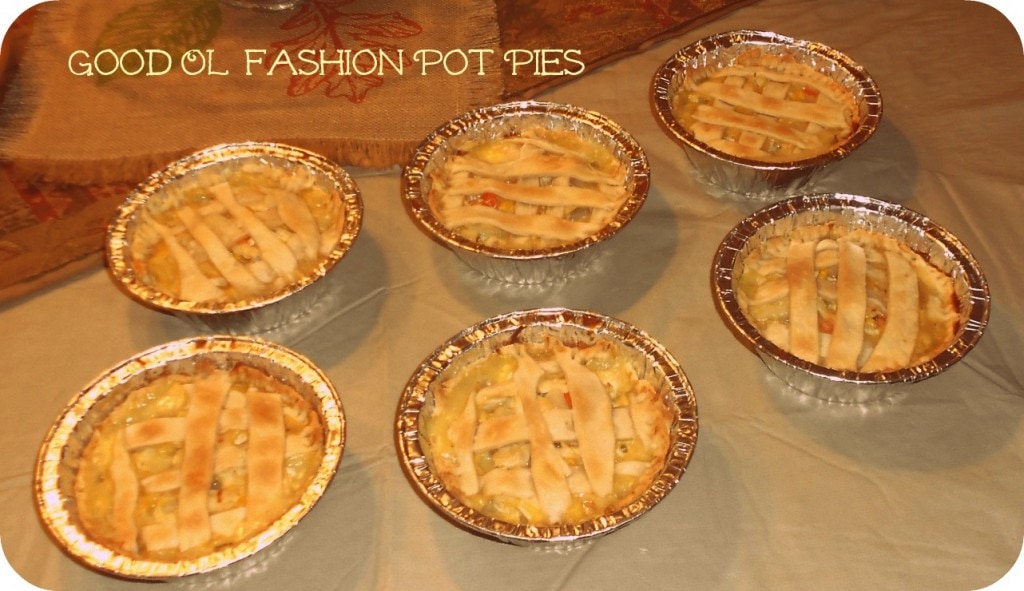 At Thrifty Northwest Mom, we often teach Coupon Classes in our communities. Sometimes I get so busy teaching/ sharing deals with all of you, that my friends and family just get some quick savings tips in passing. Recently, I decided to set a Sunday afternoon aside to have a small coupon class in my living room for family and friends. Coupon class or not – inviting family and friends over meant that food was required!
In order to stay in the theme of saving, I turned to Great Value brand products to help me create a spread that was both easy and affordable for the event.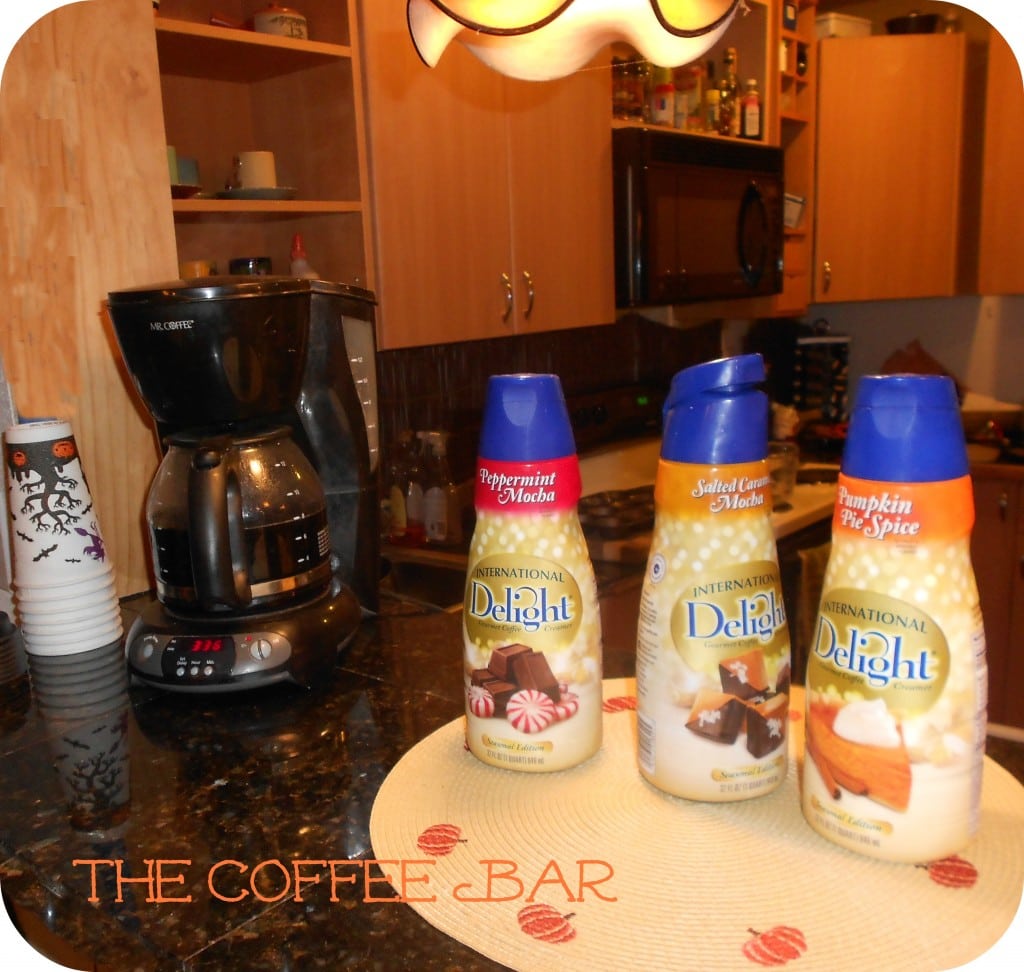 We started with a coffee bar, because everything I do at my house involves coffee. I had some coupons for FREE  Coffee Creamer, so I put away the Espresso Maker and broke out my old trusty coffee pot.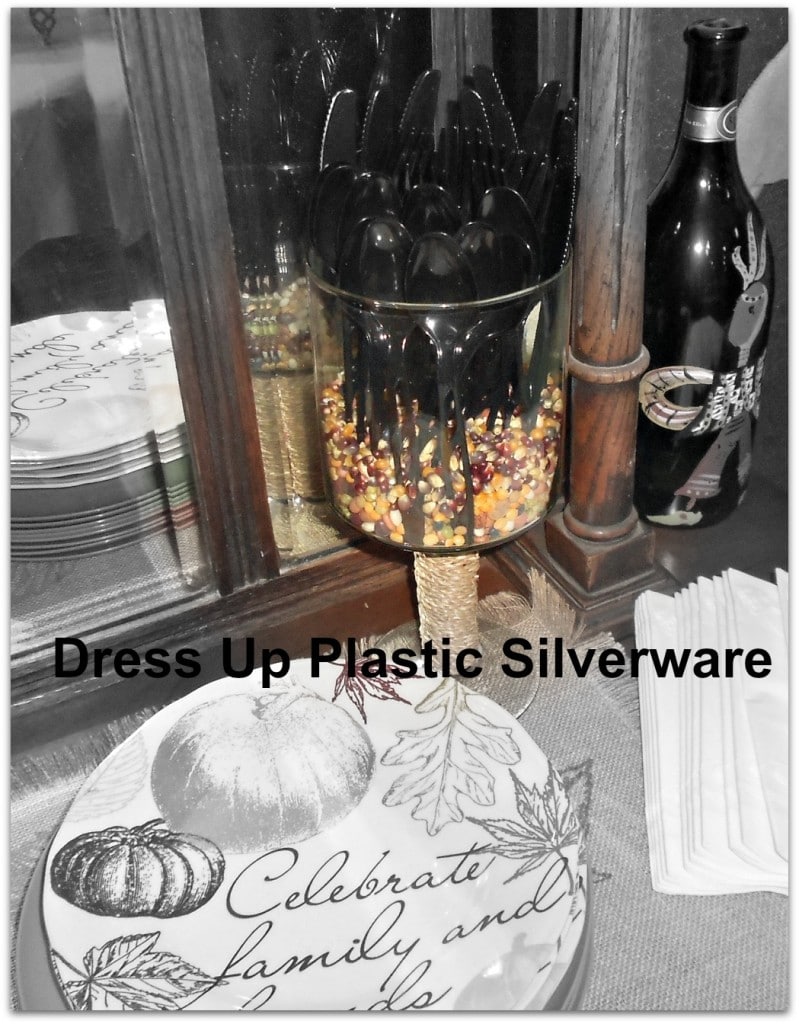 I "tried" to get a little fancy by displaying my silverware in a candy jar filled with multi- colored popcorn kernels (and I broke out my fall plastic plates).  I was serving pot pie though – so I wanted to keep it casual (aka easy clean up).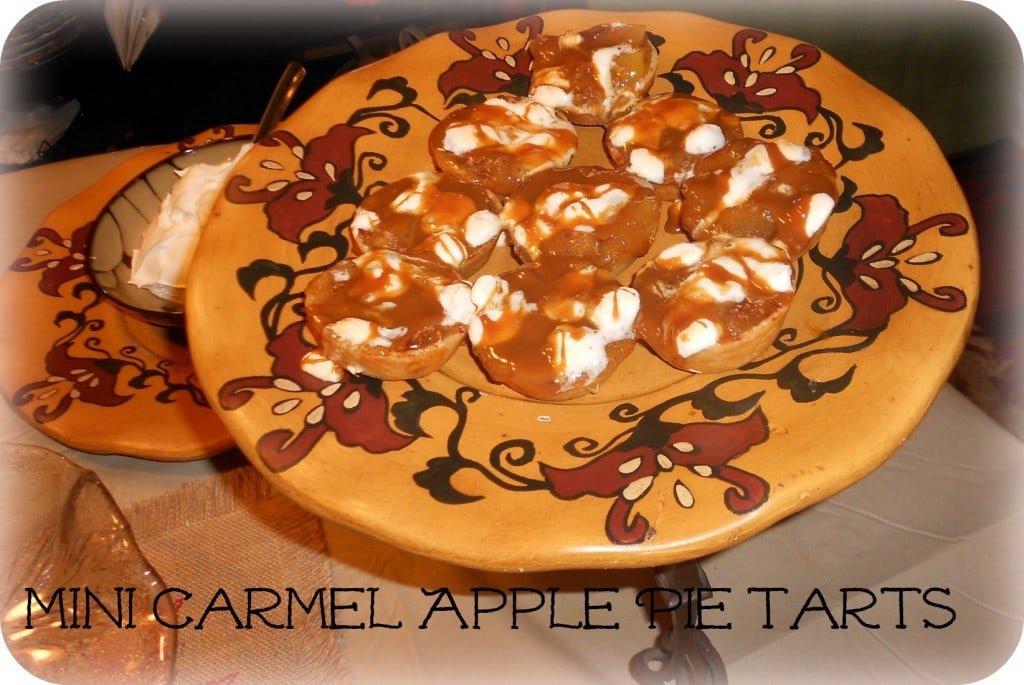 Tip: Serve with fresh whip cream on the side.
I made an individual pot pie for each person who attended the class. I grabbed a salad kit for an Asian Salad to serve on the side. For dessert, we had Mini Caramel Apple Tarts (and more coffee).  I did set up a really easy drink bar – chilled a bottle of white wine over ice in an old coffee tin can, a bottle of red and then water and coffee.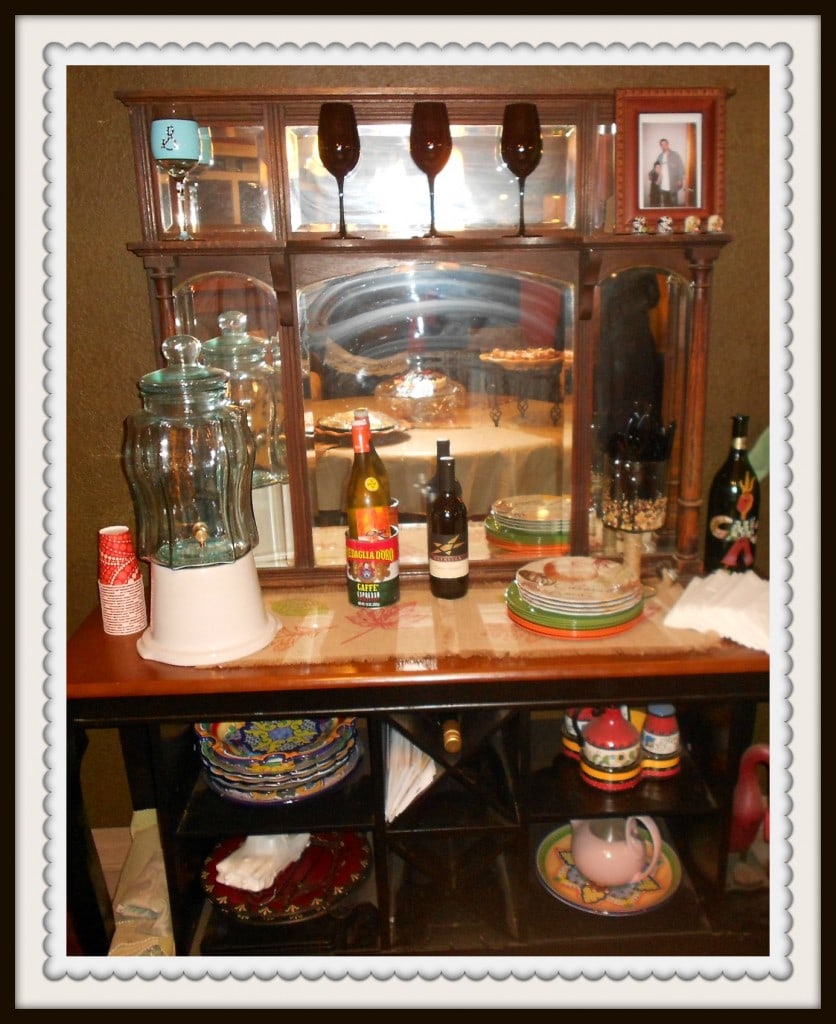 Hmmm….the mirror did not look that dirty in real life (oops!)
Real simple, easy, frugal and fun – some of my favorite words. It was my favorite coupon class to date – but I don't think I can hold too many more. Once you add in the Great Value recipes, this class lasted until the last person left at around 10pm that night. So much for an afternoon class, but it was great company – thanks Great Value!
The one big mistake I did make during the evening, was only snapping photos of the food and missing out on pictures of my family and friends learning to save using coupons. #fail!
You can find the recipes, shown above here.
Disclosure: This is a sponsored post for Great Value products.  All opinions are 100% mine. See our disclosure policy  for more details.