Northwest Savings Coupon Classes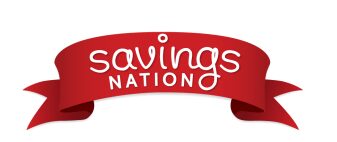 We are excited to be partnering together with Savings.com  to bring a  variety of different coupon classes to the Northwest! We will be teaching you everything from the basics of how to save 50% or more off your grocery budget, find out how to best navigate the drugstores to learn how to meal plan like a pro!
Make sure to check out our post with all of the information about Savings Nation Coupon Classes & bookmark this page to find out about current Savings Nation coupon classes that we will be offering around the Northwest. We will be continuing to add more classes on a regular basis.
Upcoming Coupon Classes:
1)  Grocery Savings Coupon Class – Kent Parks and Recs Center
September 18th – 6pm – 8pm
Cost: $12
*You can register either by phone at  (253) 856-5000 or register online at Kent Parks & Recreation
Here's what the Grocery Savings Classes include:
Realistic Couponing – Learn how coupons work, how you can use them to save at least 50% on your groceries, understand your stores' policies, and how to keep it all organized.
Strategic Grocery Shopping – Shop smarter & learn how to avoid common marketing traps at the grocery store
Meal Planning Made Simple – Get practical help with how to plan out your menu to save the most money.
Upcoming Fall Classes:
Grocery Savings Class – Marysville Parks & Rec – Fall, 2013 – October 18th
and more…..
Want to Schedule a Coupon Class for your Group?
If you're interested in scheduling a class for your group or organization, we do offer lunch & learn workshops for businesses, as well as public & private coupon classes for groups! Email us at thriftynorthwestmom (at) gmail (dot) com to discuss scheduling a class.
Advertise your business to local customers:
If you're a local business & are interested in spreading the word about your business to families in the area, you can email us at thriftynorthwestmom (at) gmail (dot) com to discuss a variety of advertising & sponsorship possibilities.