FREE Small Kids Swimming Pool at Kohls After Cash Back Offer!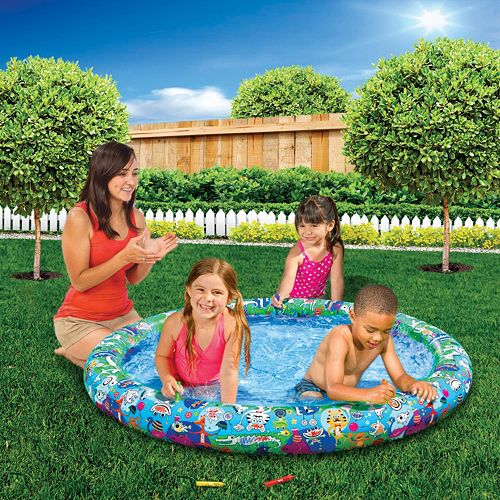 Free Swimming Pool after Cash Back!
Summer is in full swing and sweltering temperatures may have the kids feeling a little restless. TopCashBack has come up with a fun way to cool them off while channeling their inner Picasso. How does a vibrantly-colored splash pool kids can draw on with washable crayons sound? This Color Fun inflatable swimming pool is FREE,  after cash back offer right now, with convenient in-store pick-up (for new TopCashBack members only)!
How this offer works:
Kohl's is selling a Color Fun inflatable swimming pool for $8.99 (was originally $14.99)
TopCashback's offering $9.60 cashback on the purchase of one pool (Create an account with them, and then click through their link to Kohls and make your purchase of the pool. Within 21 days the $9.60 cashback should be payable in your account. You can transfer it to Paypal or have a check mailed to you, etc)!
That makes this fun-in-the-sun backyard accessory free after cash back rebate!
Simply create an account at TopCashBack here, and the check out the details for this offer on their special promotions page here.
Please note only NEW TopCashback members are eligible for this promotion; existing members are welcome to introduce friends and family to TopCashback and ask them to order and share the freebie (note – TopCashBack does not limit you to one account per household, so you can have a spouse sign up and order the freebie for your household if you are already a member)!
More details on the Splash and Color Pool:
Your little artists will have a ball splashing around while coloring cool pictures with this Color Fun inflatable swimming pool.
PRODUCT FEATURES
Splash & play as you color
Crayons are washable
Find all the details on this promotion here.