New O Organics Kombucha Drinks at Safeway – Affordable Option with 6 Flavors #OOrganicsKombucha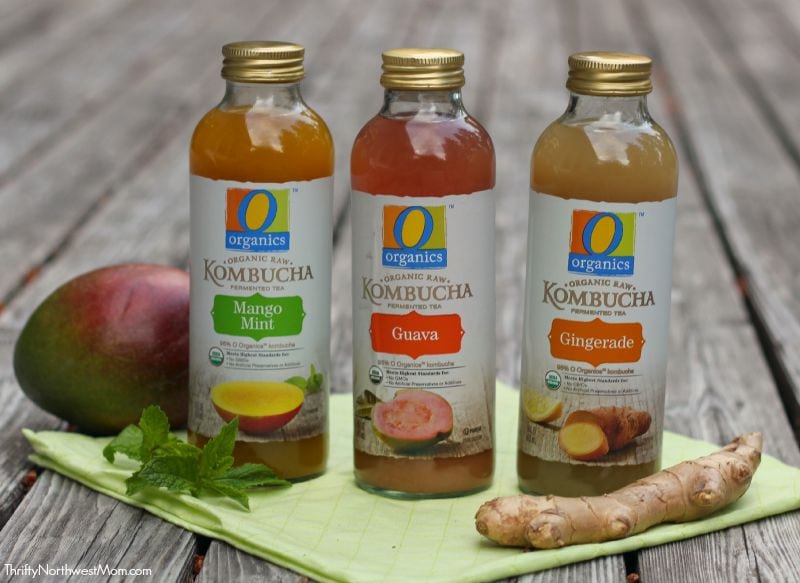 I have to be honest and tell you that I have never tried Kombucha, although it's been something I've been wanting to try for awhile as I've been hearing more and more about all of the health benefits of this drink.  So, I was excited to learn that Safeway has just launched a new line of Kombucha products with their popular O Organics line. I love the O Organics line as it makes organic products more affordable while still following the USDA organic certified guidelines. It also keeps the ingredient lists simple on products, which I appreciate as we work on eating more whole foods & drinks in our family.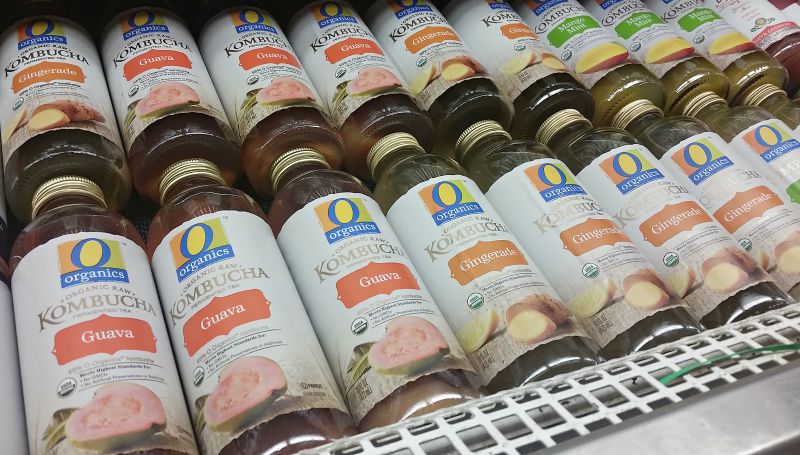 The new O Organics Kombucha line features 6 flavors of Kombucha:
Ginger Lemon (in my store it was labeled Gingerade)
Mango Mint
Guava
Pomegranate Hibiscus Lime
Cranberry Peach
Raspberry Black Currant
I headed to Safeway to try out the new Kombucha products and found that they were priced at $2.49, which was at least $.50 – $1 less than the other Kombucha drinks I found at the store, so it's definitely the best deal to pick up the Safeway O Organics brand. Plus, as I mentioned, when you buy the O Organic products, you can be confident that they are made with USDA certified organic ingredients.  We wanted to try a few varieties, so I picked out the three flavors available at my store – Mango Mint, Guava & Gingerade to bring home for our family to check out.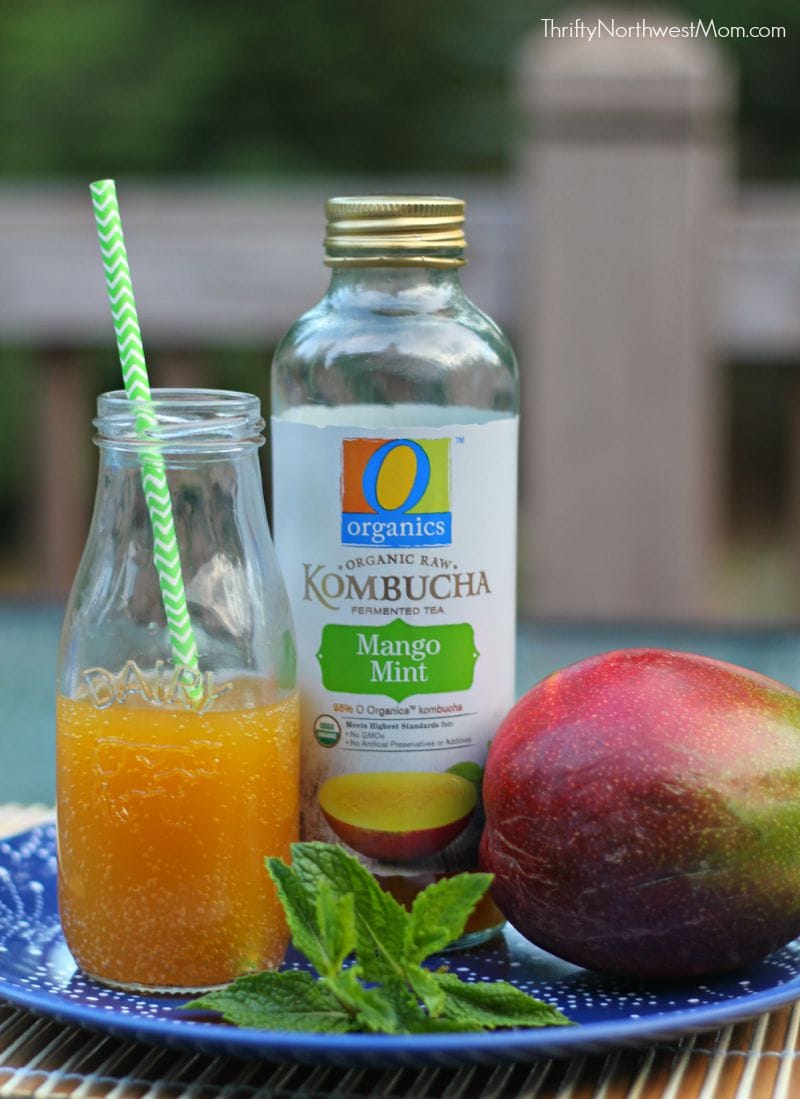 Guava was definitely the family favorite out of the flavors we tried as it tasted like a summery, tropical drink.  I am also looking forward to checking out some other nearby Safeway stores for more flavors as we love berry flavors & that Raspberry Black Currant looks like it would be a favorite of ours. If you like to drink carbonated beverages to give your drinks a little pizazz, then you'll enjoy that these Kombucha drinks are carbonated too.  The flavors are very fresh tasting & unique, with exotic flavors such as pomegranate, guava & mango.
Health Benefits of Kombucha:
Kombucha began being introduced into the commercial market in the late 1990's; however, it has been around for over 5,000 years, originating in China. The definition of Kombucha is "any variety of preparation of fermented, lightly effervescent sweetened black or green tea drink".   It has been known to have many  health benefits. One of the key health benefits of Kombucha includes digestive health from the active cultures in the drink.  Each bottle of Kombucha contains more than two billion probiotic organisms plus live kombucha cultures. That is definitely a reason to think about drinking Kombucha more often, especially if you have been having digestive issues, as those probiotics are so good for your system. Probiotics, a form of healthy bacteria, not only are good for your digestive system, but are also good for boosting your immune health and fighting off harmful bacteria.
If you'd like to find out more about the new O Organics Kombucha drink line, head into your local Northwest Safeway store to check out those 6 new flavors & try them out yourselves. Let us know what you think about them!
This is a sponsored conversation written by me on behalf of Safeway. The opinions and text are all mine.