Quick & Filling Back to School Breakfast Ideas on the Go – Jimmy Dean Pancakes & Sausage on a Stick #FindMoreFun
This post may contain affiliate links and I may be compensated for this post. Please read our disclosure policy here.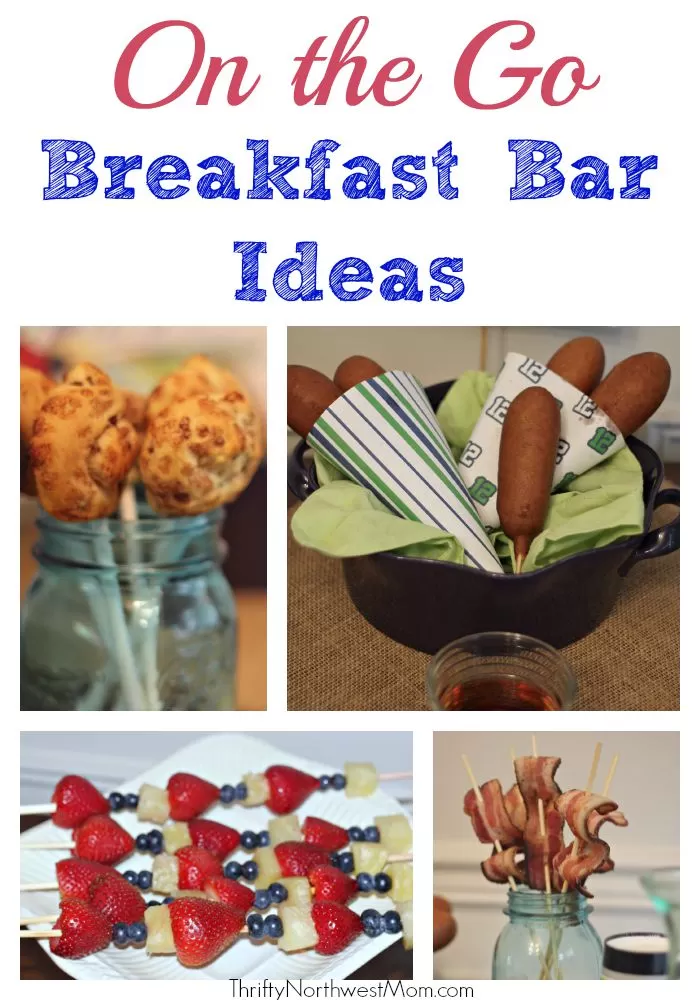 It's hard to believe that summer is halfway over, which means that it will be time to start thinking about back to school here before we know it. I'm trying to start thinking about Back to School earlier (even though I want to hang on to every last minute of summer vacation…believe me) –but by thinking about it earlier, I hope to make those Back to School routines easier & easier every year.
Honestly our biggest struggle with school routines is the morning routine – especially as we start back to school. My girls – and I – are just not morning people. I know there are so many awesome, productive things you can do in the morning, so I really wish I was a morning person, but it's just not me. And it seems that my girls have taken after me — and they are so hard to get up & out of bed on school days.  So, I'm trying to think of some more creative ways to get them up & moving earlier in the morning and some things that I can do ahead of time to make mornings easier for all of us.
On the Go Breakfast Bar::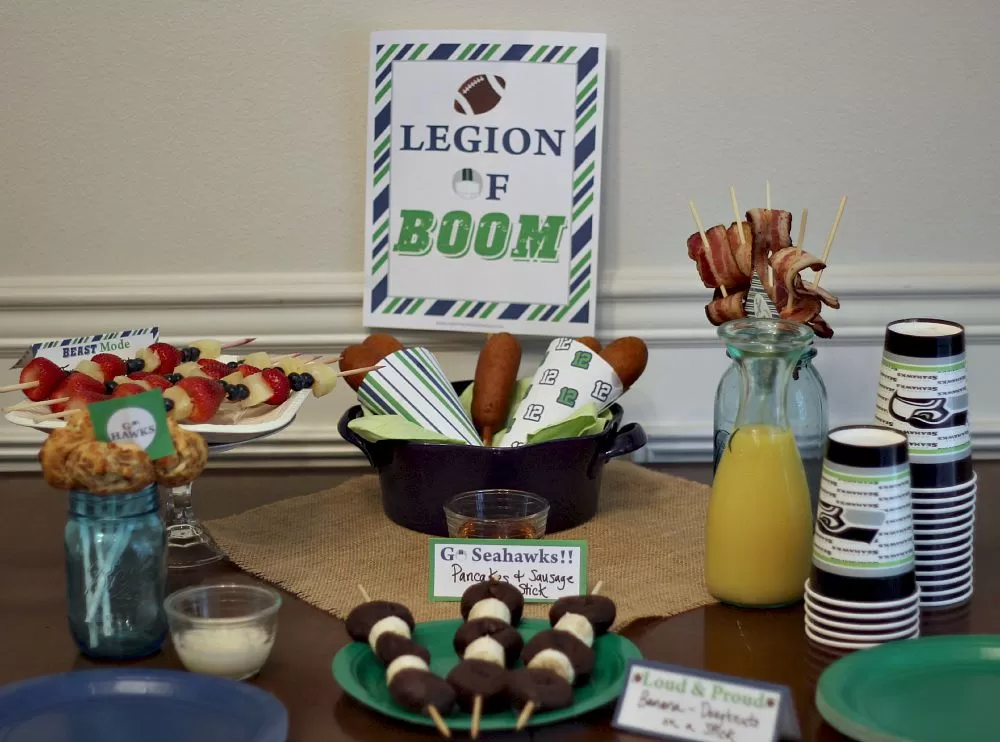 Since sometimes kids (and adults, let's face it….) just need a little more motivation to get up in the mornings, so I thought it would be fun to switch up your morning routine every once in awhile by preparing a fun little On the Go Breakfast Bar! Most of these items can be prepared the night before and you can just heat up in the morning, so you can pull it out one morning to surprise your kids & then they can take it on the go as they head off to meet the school bus or as mom & dad head off for work. This would just be a fun way to surprise everyone in the house with a fun themed Breakfast bar!
Themes for an On the Go Breakfast Bar::
School Colors for the First Day (or week) Back to School – find some napkins, plates & even some balloons in your child's school colors to get them excited about going back to school (this would be a really fun way to start the year especially if they are moving to a new school, starting a new middle or high school!) Pick up napkins & plates at the dollar store to keep it frugal.
Sports Theme – Sport your favorite team's colors for a fun themed Breakfast Bar.  For those of us in the Northwest, we sure do love our Seahawks, so Blue Friday is a great time to get your kids excited about showing their Seahawks pride. Not only will they be dressing for Blue Friday, but they'll start their day with a Seahawks themed breakfast on the go!  You can use our Seahawks themed printable cones as well as our Seahawks themed party printables for more 12th Man decor for your Breakfast Bar theme.  With napkins & plates from the dollar store & our Seahawks printables, you'll be set for a fun themed breakfast bar!
Sleepover Theme – Wouldn't an On the Go Breakfast Bar be a fun way to surprise the kids after a sleepover party? Kids love creative & fun ideas for sleepovers, so I think they'd be loving breakfast foods on a stick, with the option to choose whatever they want to eat! For a sleepover, you may not normally get kids to choose the foods with protein or fruit, but when it's on a stick, they're much more inclined to eat the food as it's presented in such a fun manner.
The best way to make these breakfast items ready for being on the go is to put them on a wooden bamboo stick/skewer. You can find these at the dollar store, Walmart, Target, grocery stores, etc. Kids love anything that is different and special from the norm, so when you put their regular food on a stick, it just makes it more fun. Plus more portable – a quick food to eat on the go if they're running late for the bus or headed off for an event & need to grab a quick but filling breakfast option.
Food Ideas for On the Go Breakfast Bar:
Jimmy Dean Pancakes & Sausage on a Stick  – a fun treat for kids with the added protein with the sausage & yummy pancake all in one
Fruit on a Stick (Fruit Kabobs) – this will make sure your kids also get some fruit for a balanced meal but by having the fruit on a stick, kids will be more likely to eat all of it. I used strawberries, blueberries & pineapple but any fruit would work
Mini Doughnuts & Bananas on a Stick – here's another one that has yummy doughnuts the kids will love while mixing in bananas for another fruit option. Or you could use bananas dipped in just a little bit of chocolate & sprinkles on a stick (my girls will eat almost anything when it has sprinkles on it)
Cinnamon Rolls on a Stick – another quick option is to buy the prepackaged cinnamon rolls and cook those quickly in the morning & then put the cinnamon roll on a stick with a little bowl for frosting to dip their cinnamon roll in
Waffle on a Stick – you could cook up some waffles in a waffle maker or use frozen waffles & then take half of it & wrap it around a stick with a bowl of syrup to dip their waffle into. Or use our Seahawks printable cone wrappers to wrap up a waffle in the cone if it's too hard to put on a stick.
As you can see, there are a lot of creative ideas of breakfast foods you can use for an On the Go Breakfast Bar  for a mix of sweet & sugary, protein & fruit items to make it a fun little breakfast bar for kids as a surprise one morning or for a sleepover party.  Let us know if you have any other creative breakfast foods you could put on a stick!
Jimmy Dean Pancakes & Sausage on a Stick: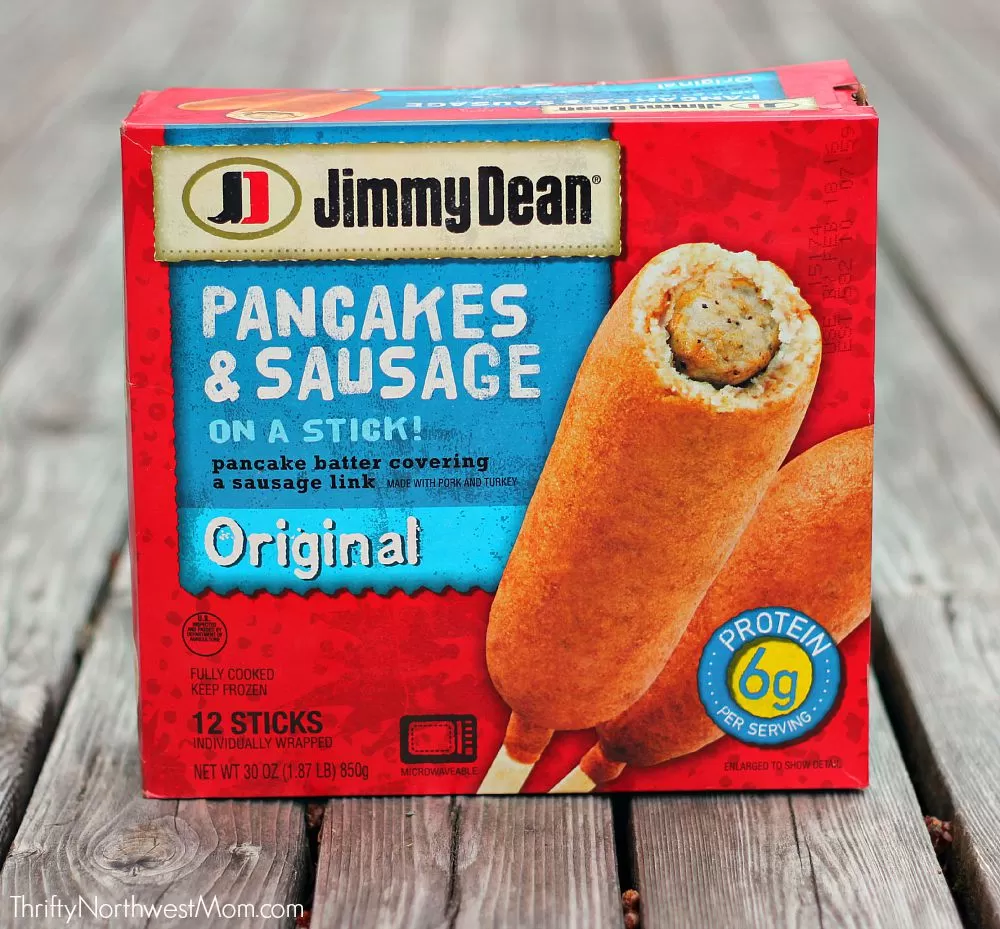 As I've mentioned, school mornings are definitely not our best times and they always feel so rushed. One of the ways I've found to make mornings easier is to have some quick & fast breakfast options on hand. Now, some of you are early birds and you love to wake up and make a big breakfast every morning. But I have a feeling that there are also many of you are like our family where we're rushing around trying to get a good, balanced meal before everyone is off to school and work and so it's nice to have some short-cuts every now & then. I will admit that there were definitely a fair number of times I threw a bagel or toast into the toaster for my girls to eat in the car as we were running late but of course didn't want to skip breakfast. But it's nice to have a few more options for a quick breakfast on the go if you have slow kiddos in the morning.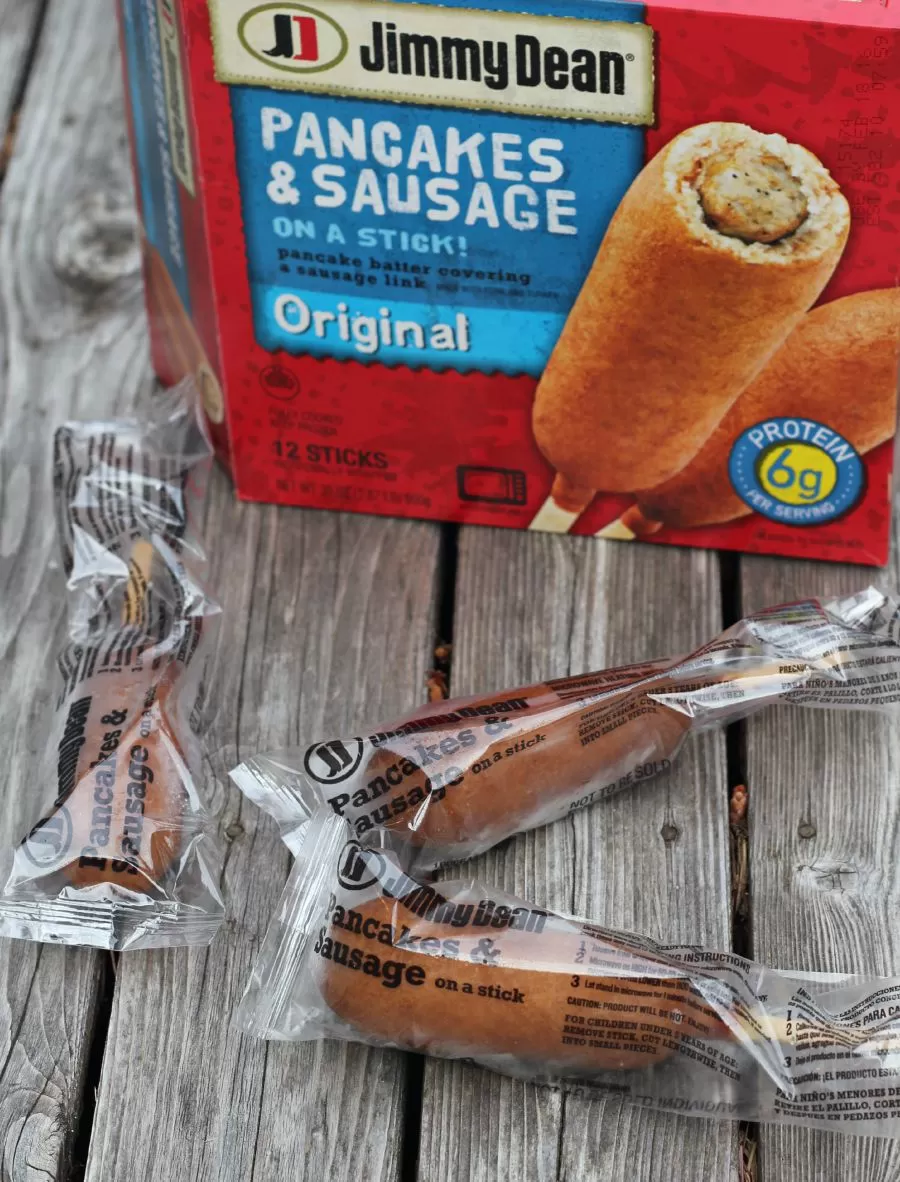 Jimmy Dean has a fun product available called Jimmy Dean Pancakes & Sausage on a Stick, found in the freezer section of grocery stores nationwide. They come in both original and blueberry flavors. The great thing about this breakfast option is that it not only is a quick & convenient meal you can pop into the microwave (it's ready in less than a minute), but it also gives kids that protein they need to start their day off right. Each Jimmy Dean Pancakes & Sausage on a Stick has 6 grams of protein per serving. It also comes individually packaged.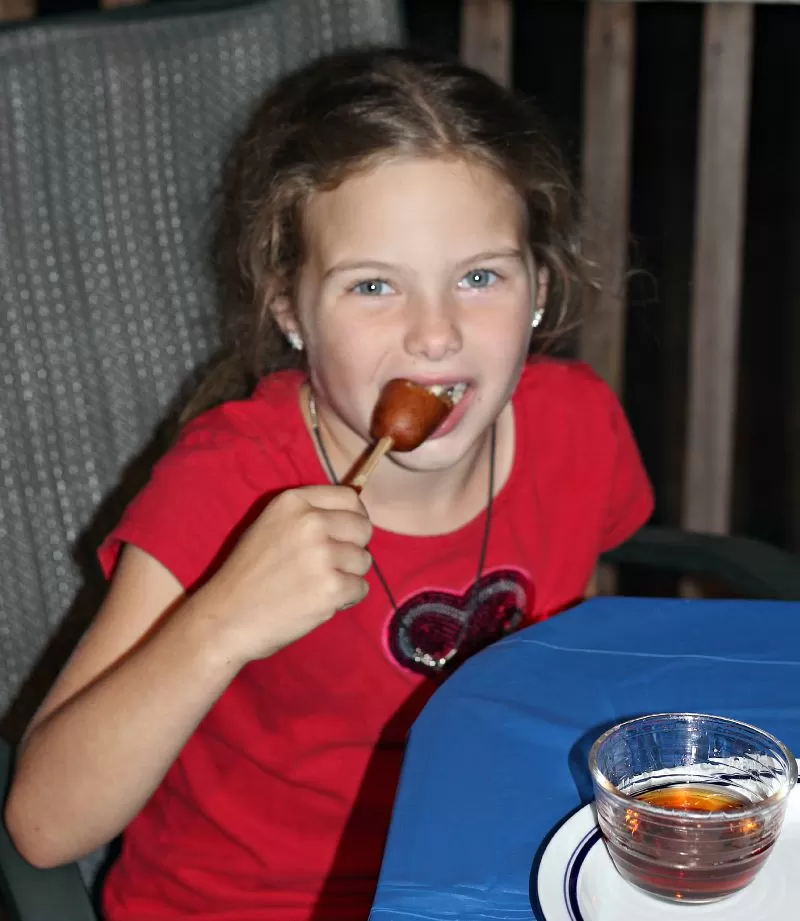 We tried out the original Jimmy Dean Pancakes & Sausage on a stick and the first thing my kids thought was they were corn dogs – which they love! They were even more excited when I told them it was sausage wrapped in pancakes and they could dip it in syrup. We tried it out for breakfast and an after-dinner treat and these were definitely a hit with the whole family – so tasty but also just a fun, unique thing to eat as my girls enjoyed dipping their pancakes & sausage on a stick in the syrup.  If you want to take these on the go, just skip the syrup as these are still a tasty treat with or without the syrup.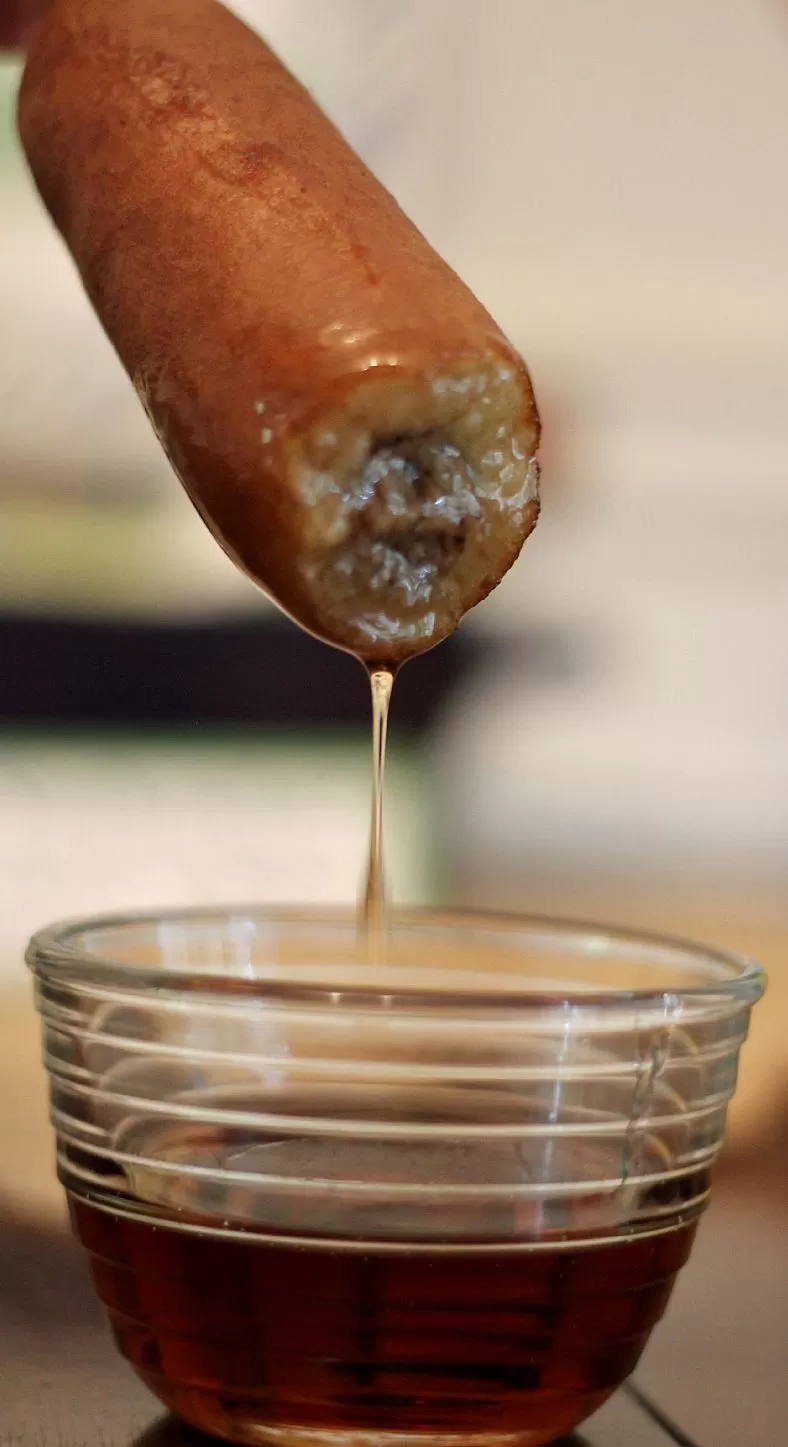 The Jimmy Dean Pancakes & Sausage on a Sticks were the perfect addition to our On the Go Breakfast Bar that we had for a Seahawks themed breakfast. We put them in the Seahawk cones (free printable of the cones HERE) as a great way to hold them too, although our girls ate them so fast, they didn't stay on there for long.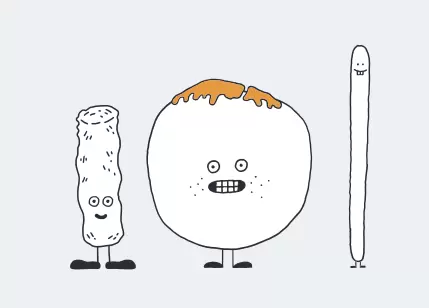 Jimmy Dean has created a fun website to go along with this product called FindMoreFun.com , all about The Adventures of Pancakes & Sausage on a Stick. There are fun games for kids to play on the website as well as some silly videos to watch about the adventures.
Here are two silly videos about The Adventures of Pancakes & Sausage on a Stick to show your kids:
Check out the videos & let us know which video is your kids (or your) favorite video! I think the arrival video is my favorite! 
You can also follow Jimmy Dean for more information about new products, discounts & more::
Disclosure: Jimmy Dean has sponsored this post.  All opinions are 100% mine. See our disclosure policy  for more details.