Free Audiobooks – Sign up & Get 3 Free Audiobooks!
This post may contain affiliate links and I may be compensated for this post. Please read our disclosure policy here.
Free Audiobooks – Sign up for 3 Audiobooks
If you're looking for ways to keep kids entertained at home, audiobooks are a great way to be exposed to some awesome books together as a family. Audiobooks work so well on road trips, small local trips around your local area or bigger road trip vacations for the whole family to listen to new books or favorite books.
Kids can listen to audiobooks at home while they are relaxing outside or while doing chores, etc. For adults, audiobooks can make that long commute more bearable. Or listen while on the treadmill or walking around your neighborhood. Make those chores go faster by listening to new audiobooks.
To add to your collection of audiobooks, sign up for Audiobooks.com. This site is offering your first two audiobooks for FREE plus you will get 1 bonus books from their VIP selection. So, that's 3 FREE audiobooks just for signing up for a 30 day trial of Audiobooks.com. You will also get unlimited access to audio news, audio magazines, audio summaries & its sleep & meditation section.
Audiobooks.com offers 175,000 audiobook titles and 1.2 Million Podcasts! Wow!  That's quite a selection of books to choose from for audiobooks & podcasts.
If you decide you like the program, you can purchase 1 audiobook a month for $14.95 by streaming it or downloading it. You can cancel at anytime, though, no strings attached. You don't have to wait till the end of the 30 day trial either. I make sure when I sign up for trials, that I always put the date on my calendar of when it will end, so I can reevaluate whether I want the item or not.
How to get Free Audiobooks:
Sign up for a free 30 day trial from Audiobooks.com
Create your account
Select the books you want to download & make sure you choose those as "credit" so you are not charged
Then you're all ready to listen to your audiobooks. (If you want to listen to the books on your phone, you'll need to download the free Audiobooks.com app
*In order to listen to audiobooks on your phone, download the free audiobooks.com app.
Bonus in January::
Plus, if you sign up in January 2022, you can select books from the January 2 for 1 section to get 2 books for 1 credit, which basically means you could get up to 5 FREE books this month (2 books for 1 for your free books & then a VIP book).

Look under "Deals" to find the 2 for 1 books. They are offering:
2 for 1 fiction books
2 for 1 first audiobooks in a series
2 for 1 health & wellness books
2 for 1 science & tech audiobooks
Don't forget to also check out Audible where you can get 1 free audiobook + 2 Audible original audiobooks for free with a 30 day trial.
Best Audiobooks:
There are a number of popular books available on Audiobooks.com right now. Many of these are ones I have been on hold from my library forever it seems. I'll share a few of the best, most popular audiobooks right now.
Adult: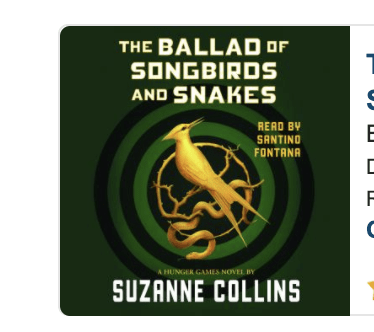 The Ballad of Songbirds & Snakes (I wasn't sure if I should put this under adult or teen, but I know this is tops on my list to read!) – the new Hunger Games book! Can't wait to read this book! It would be a long wait to get this from the library, so for me, this book alone is worth signing up for Audiobooks.com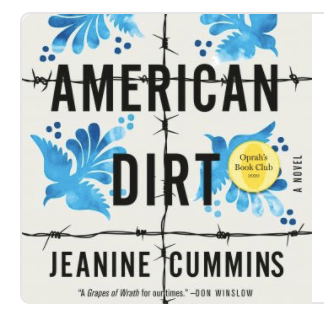 American Dirt (Oprah's Book Club) – this is on my list to read this summer! Heard so many wonderful things about this book!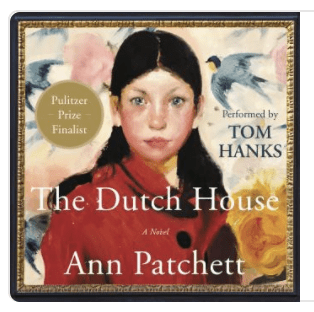 The Dutch House (narrated by Tom Hanks!) This is another must-read book that I have on my list thanks to friends' recommendations!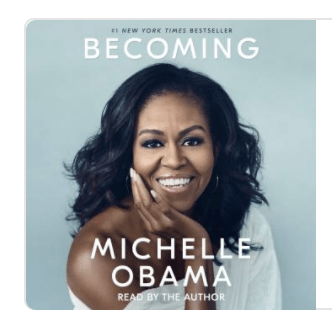 Becoming – Michelle Obama (& narrated by Michelle Obama too) – this has been highly recommended by many & how cool that Michelle is narrating it.
Little Fires Everywhere (A Reese Witherspoon Book Club pick) – I was halfway in the middle of this book, when the library returned it. Now I must read it, especially as it's turned into a TV series!
Kids: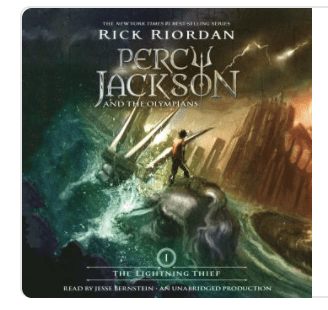 The Lightning Thief by Percy Jackson