Fort Flagler State Park – Campground Review
This post may contain affiliate links and I may be compensated for this post. Please read our disclosure policy here.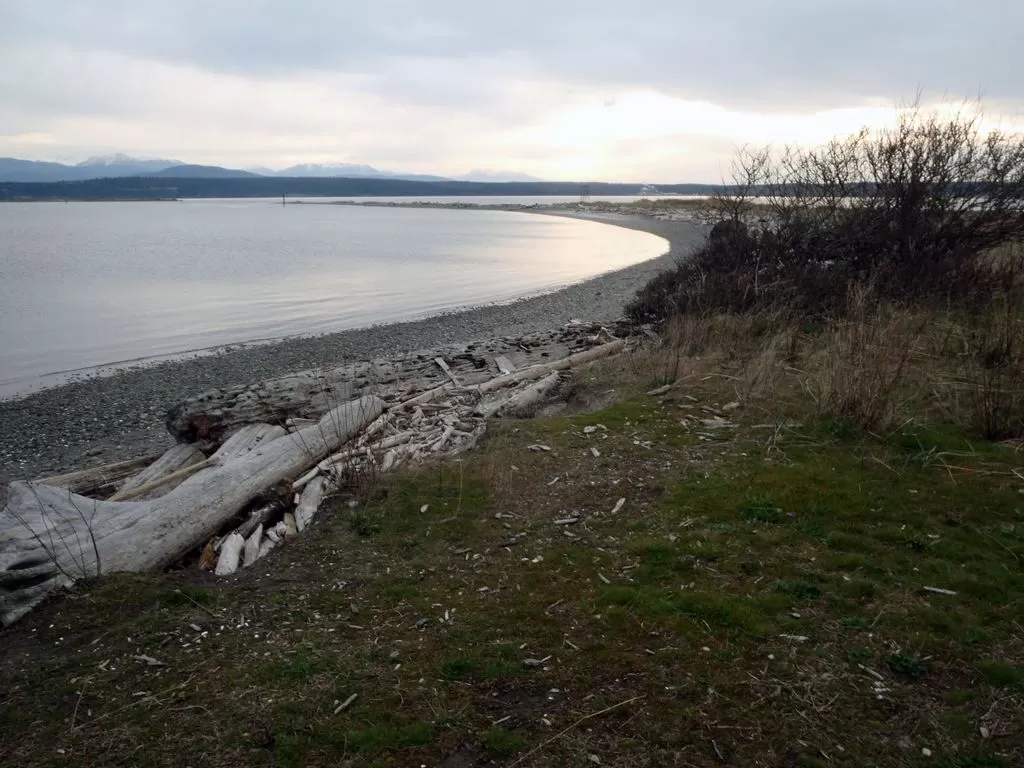 Guest Post: Cheryl from Camping in the Northwest
Fort Flagler State Park Campground
Fort Flagler State Park is a 784-acre camping park surrounded on three sides by 19,100 feet of saltwater shoreline. It's located on Marrowstone Island in Jefferson County  The park rests on a high bluff which overlooks the Puget Sound, as well as providing beautiful views of the Olympic and Cascade Mountains. There are a number of historic buildings you can explore at this military fort, which was established in the 19th century.  There is also a military museum & gift shop, which features an interactive display about the area's history. The fort was closed in 1953 and purchased as a state park in 1955.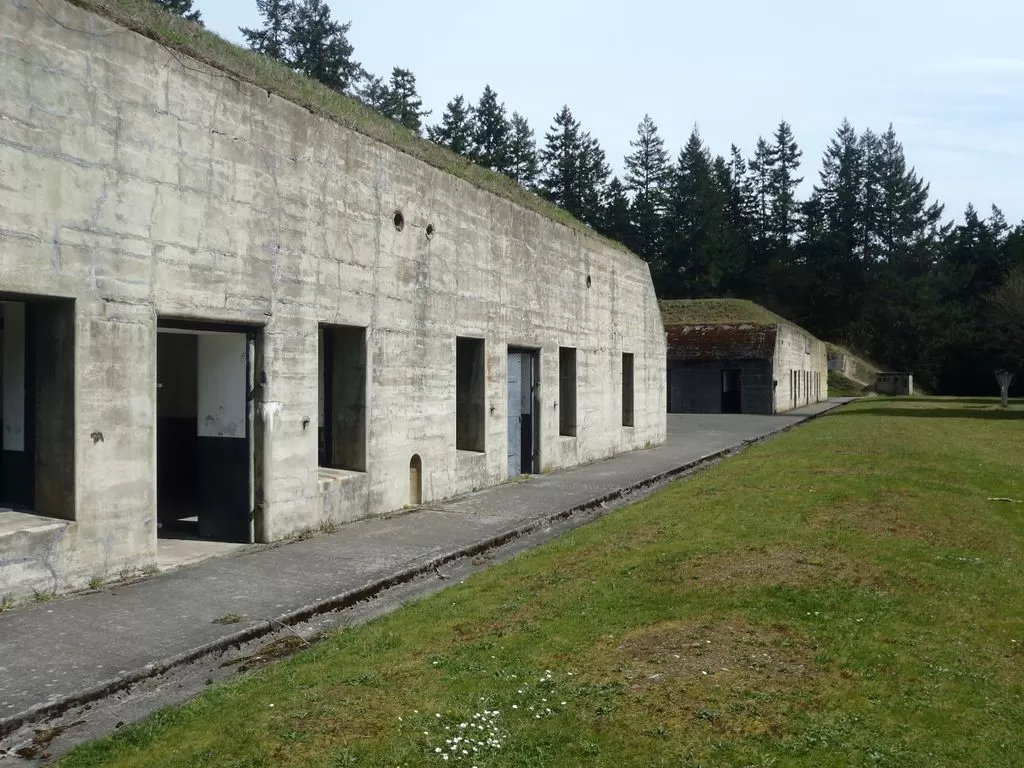 Exploring the fort's grounds
Lower campground at Fort Flagler State Park
Camping Highlights:
Fort Flagler State Park was such a large park full of lots of fun things do – playground, water, beach, hiking, trails, along with the 19th Century history.
Because of the large offerings, Fort Flagler is really recommended for all ages.  It has nice pavement throughout the park for the family to ride their bikes, the scenery is beautiful and looks right out to Port Townsend, and when we visited the park, it as well maintained, quiet with a lot of activity.
The gun batteries were very fun to explore for our family and because of its rustic nature provided some excellent photography backgrounds for family photos.
A fun, simple playground is offered in the lower part of the campground, surrounded by picnic tables, and a lot of grass.  Perfect for the entire family from baby strollers to wheelchairs!!
A boat dock is offered at the park along with other amenities including a horseshoe pit and a "concession" building in the lower campground that looked like it would open up to sell ice, firewood, and snacks.  We visited in May, which is not quite time for the park to be at full capacity and offer all of their amenities.
There were sightings of a lot of deer throughout the park.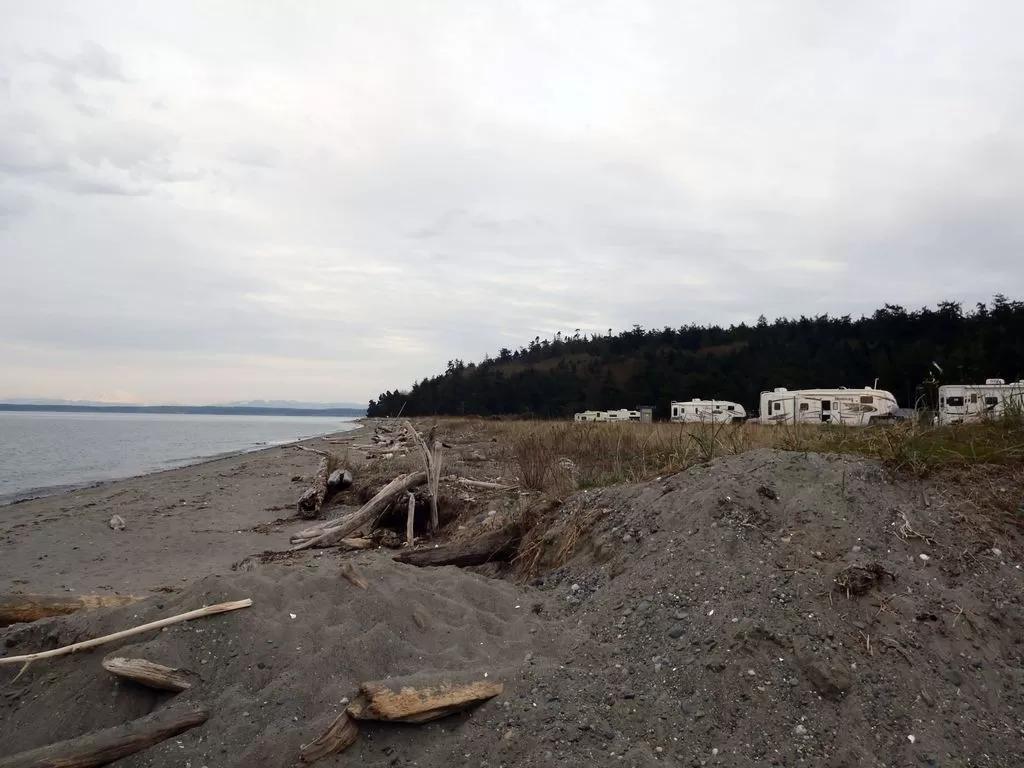 Campgrounds near the Beach at Fort Flagler
My Review of the Campground:
Fort Flagler was placed in the higher rankings of our campground visits and we couldn't believe we hadn't tried it out before!   It is less than a 30 minute drive over to Port Townsend which is a real fun tourist spot, offering some great shopping, restaurants and adventures.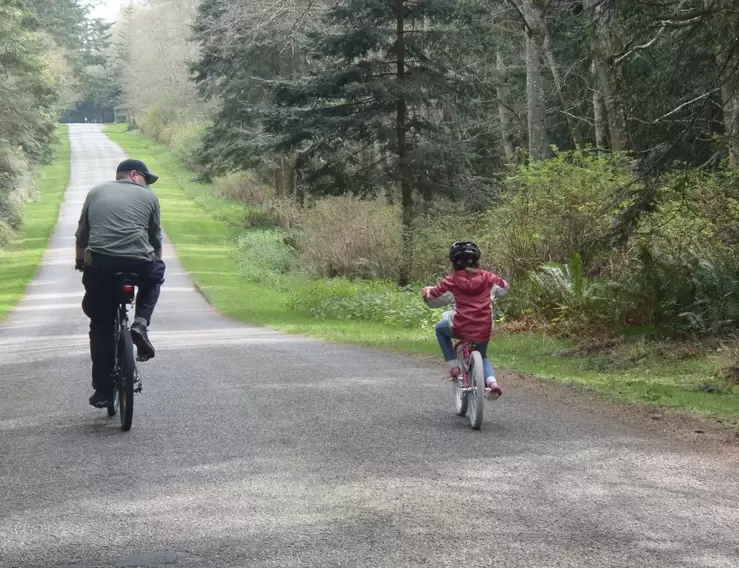 Family bicycle ride around the Fort Flagler Campground
We took a nice family bike ride throughout the park to explore and get a feel for its offerings.  The upper campground hadn't yet been open for the Season, but the camp spots looked really nice.  Our family prefers campgrounds offering some privacy with trees, and other natural barriers, and with the exception of the spots right near the beach, Fort Flagler offers its guests privacy.  This was the first camping trip where our 5 year old daughter was riding a two-wheeled bike without training wheels and the park terrain was definitely something that she easily navigated through.
We had wonderful weather, which always makes the camping trip, but overall we really enjoyed our time spent at Fort Flagler State Park and for the History buff, it offers a lot of education throughout the campground.  Definitely a thumbs up!
Cheryl and her husband first became "campers" back in 2007 and quickly realized that there was a need for more detailed information about the Northwest campgrounds they would visit. Cheryl decided to create the website, Camping in the Northwest. She wanted to share campground reviews with the information that campers wish they had known before visiting a campground, so this review is a sampling of the type of reviews she features at Camping in the Northwest. 
More Park Articles You Might Be Interested In:
We'd love to feature your favorite park or campground around the Northwest! If you would like to submit a guest post for a park or campground review, email us at [email protected] If you're a blogger, we will provide a link back to your blog along with a short bio at the end.