Drive In Movies This Summer In the Pacific Northwest
This post may contain affiliate links and I may be compensated for this post. Please read our disclosure policy here.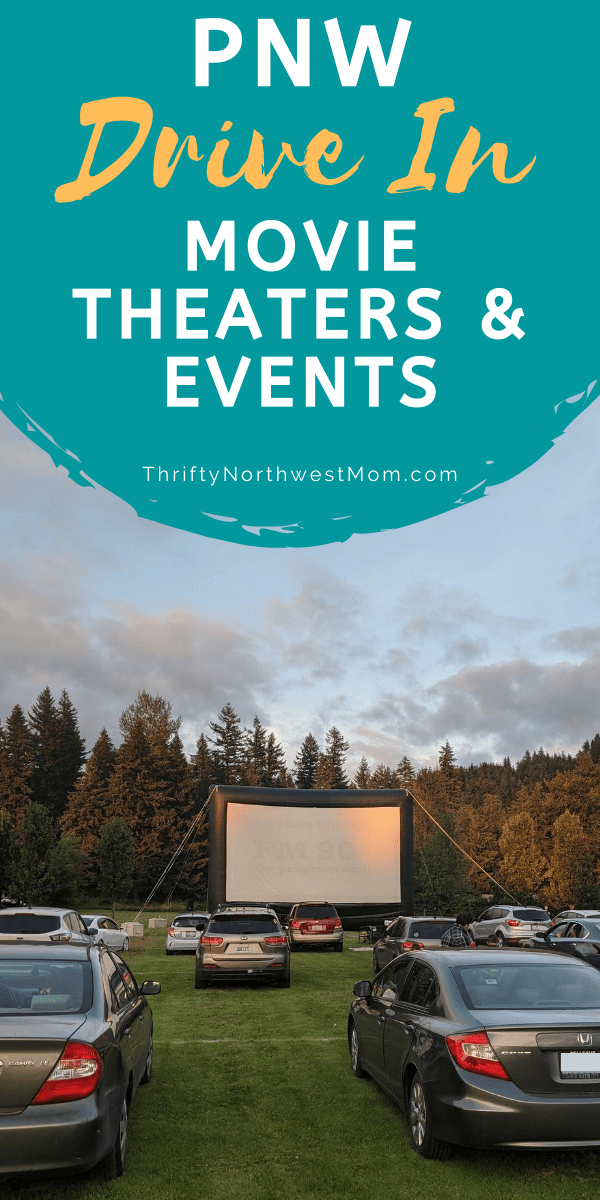 Drive In Movies This Summer In the Pacific Northwest
Drive in theaters are back again this summer, although there are not quite as many options for the carload prices, but instead they are offering per person prices. This was such a fun thing to do during the time that movie theaters were shut down, so we had a blast enjoying the movie from our car.
If you are looking for fun ways to get out and see a movie together as a family, we have a big list of current spots you can go to, and enjoy a drive in movie. Some of these are pop-up drive in movie theaters at various locations throughout the Northwest. We have also included a handful of permanent drive in movie theaters still in existence.
If you know of other drive in movies around the Northwest happening this year, let us know and we will add it to the list!
Cost-Based Drive In Movie Options
Existing Drive In Theaters with Ongoing Movie Options:
Be sure to check websites for current movie showings, prices and information about being open or closed and special requirements to attend (like making reservations ahead, etc).
The drive-in movie theaters are now charging a per person price, but they do have newer releases, too.
Washington:
Wheel In Movie Drive In Theater – Port Townsend, WA – $10/person. Seniors & 12 & under are $8 & 5 & under are free.
Blue Fox Drive In Theater – Oak Harbor, Whidbey Island WA – Movies cost different prices whether you pay by cash or card. With cash, adults (11 & up) are $6.50/ea & Child 5-10 are $1 (4 & under free). With card, adults (11 & up) are $7, child 5-10 – $1.50 & 4 & under: free.
Skyline Drive In Theater – Shelton, WA -$8/person for ages 12 & up, $3 for ages 6-11 & 5 & under are free
Rodeo Drive In Movies – Bremerton, WA. General admission is now $10/person, seniors 55 & up $7, kids 12 & under $7 & kids under 5 are free.
Auto View Drive In Theater – Colville, WA. Adults are $7/ea & kids 11 & under are $3. Sundays are carload night for $15/car
Neptune Drive In Theater – Long Beach, WA – They offer in theater & drive-in options. Movies are $7/person  (2 & younger are free)
Oregon:
99W Drive-In Theater – Newberg, OR – Admission is $10/person for adults, $5 for kids 6-11 & seniors are $5.
M-F Drive in – Milton-Freewater, OR – You pay per person here – $7 for general admission and $2 per child 11 & under.
La Grande Drive in – La Grande, OR – Movies are $8.50/person, free for 5 & under
Special Event / Pop Up Drive In Movies:
LeMay Car Museum – Tacoma, WA
The LeMay Car Museum in Tacoma is back again with their popular drive-in movies on the Haub Family Field.  These are totally FREE (although do not include admission to the car museum), although donations are accepted & greatly appreciated. You can either watch from the comfort of your car or from a blanket or chair, to view the 40 ft outdoor screen.
Field access for parking and tailgating for the show starts at 5:00pm, with showtime at dusk (around 9pm). First come first served, no pre-registration available so make sure to arrive early to reserve your spot! More details here!
Here is the schedule:
July 16 – Encanto
July 29 – Jungle Cruise
August 5 – Black Panther
August 19 – Spider Man: No Way Home
The Vasa Park & Resort at Lake Sammamish says they will be offering drive-in movies again this summer. These are free, but donation-based (to support the costs to provide this & provide future programs).
They only share movies one month at a time, so keep checking their website for more listings. You will want to reserve your spot online ahead of time.
Here's the schedule so far this summer:
*Tues July 12th – Gnomeo & Juliet – 8:30pm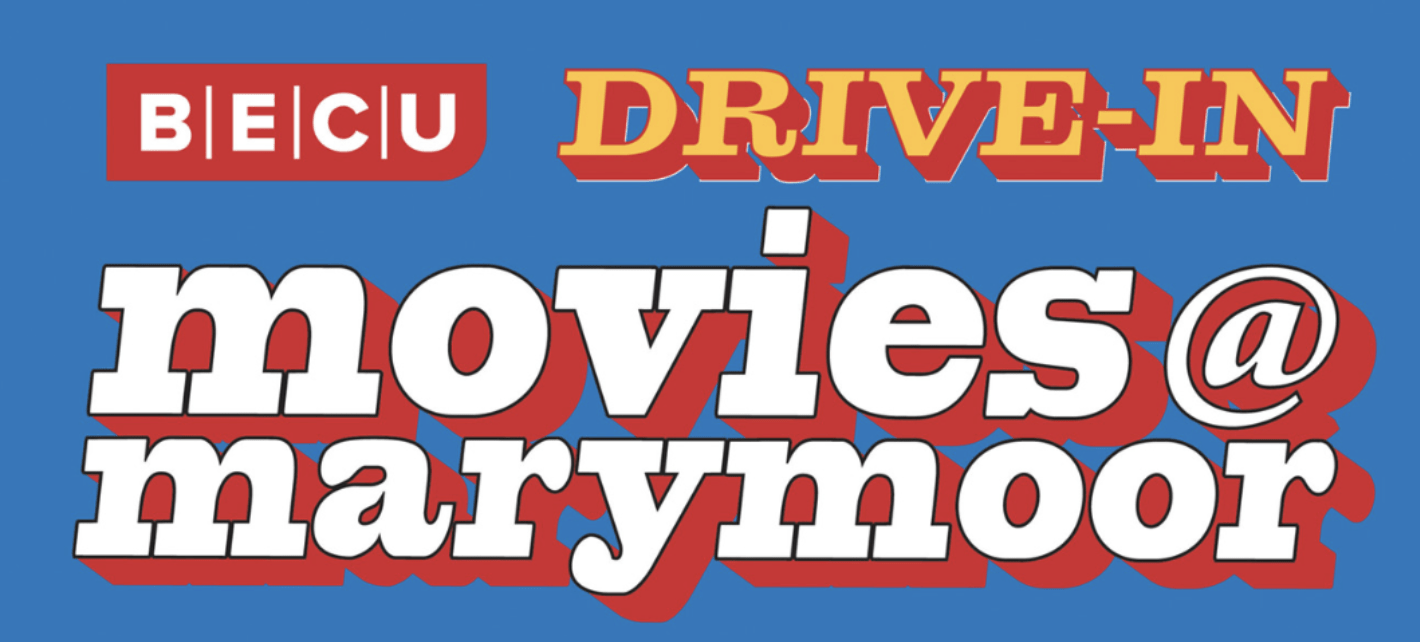 King County will host the BECU Drive-in Movies at Marymoor Park summer series starting April 20, 2022 and running every Wednesday and Thursday through the summer. Tickets are $30 per car load and food trucks will be on hand for purchases. Find a list of movies that will play here. 
Tickets are selling very fast, though, so buy your tickets early! They sold out weeks & even a month ahead last summer!
Here's a list of the movies showing (this is what is listed for the month of June):
Cruella – Wed June 29
Mean Girls – Thurs June 30
Top Gun – Wed July 6
Sing 2 – Thurs July 7
Pirates of the Caribbean: Dead Man's Chest – Wed July 13
The Sandlot – Thurs July 14
Shang-Chi & the Legend of the Ten Rings – Wed July 20
50 First Dates – Thurs July 21
Harry Potter & the Chamber of Secrets – Wed July 27
Aladdin – Thurs July 28

Find more information here and here – they will have movies on a 50′ inflatable movie screen on select summer Friday nights.
Friday July 29, 2022
Lea Hill Park, 31693 124th Ave SE
Friday, August 5, 2022
Sunset Park, 1420 69th Street SE
Friday, August 12, 2022
Les Gove Park, 910 Ninth Street SE

8:45 PM movie: Remember the Titans