Drive In Movies This Summer In the Pacific Northwest
While many movie theaters are still currently closed, drive in theaters are making a big come back this summer. If you are looking for fun ways to get out and see a movie together as a family, we have a big list of current spots you can go to, and enjoy a drive in movie. Many of these are pop-up drive in movie theaters at various locations throughout the Northwest. We have also included a handful of permanent drive in movie theaters still in existence. The permanent theaters are generally more affordable, if you want to make a day trip to one of those. We even found a couple of free drive in movie events going on this year, and we share about that below too.
If you know of other drive in movies around the Northwest happening this year, let us know and we will add it to the list!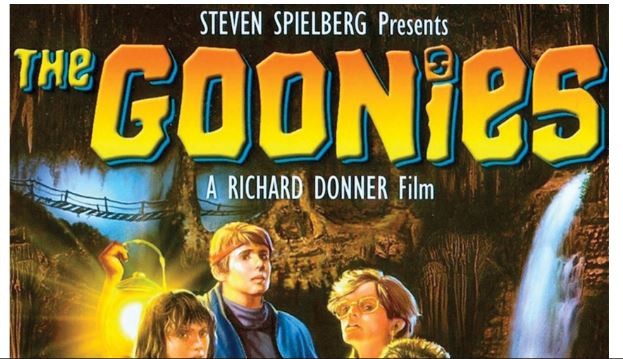 Free Drive In Movie Options
On August 22nd, you can enjoy a free showing of Goonies, at the Washington State Fair Grounds drive in theater. This even supports the Puyallup food bank, so food donations are suggested. Find out more info on this event here.
Offered Friday nights, July 17 through August 28.
Cost Based Drive In Movie Options
Existing Drive In Theaters with Ongoing Movie Options:
Be sure to check websites for current movie showings, prices and information about being open or closed and special requirements to attend (like making reservations ahead, etc).
Wheel In Movie Drive In Theater – Port Townsend Wa – $15 per car load.
Blue Fox Drive In Theater – Oak Harbor, Whidbey Island Wa – Movies are free, but they do require a reservation service fee of $10 that is applied to each vehicle (must reserve ahead of time).
Skyline Drive In Theater – Shelton Wa – $5 per car (except special event movies, which will be more). Must reserve ahead of time.
Rodeo Drive In Movies – Bremerton Wa
Auto View Drive In Theater – Colville Wa
M-F Drive in – Oregon – Milton-Freewater area – You pay per person here – $7 for general admission and $2 per child.
Special Event / Pop Up Drive In Movies:

The Showare Center in Kent, has set up a drive in movie theater to run with different movies from July 29 – Aug 30th, each evening. Cost will run $20 to $40 per car load. Find out the specific movies that will run each night here.
My husband took my girls to the drive-in at the Showare & he was really impressed. They have fewer cars they are allowing than other drive-ins, with more distance between the vehicles. The screen was very bright (even for an early evening show when it wasn't dark & the quality was excellent!). Just know that you will need to stay in your car (sitting regularly or in the back of your car) & not put out chairs in front of your car here for social distancing.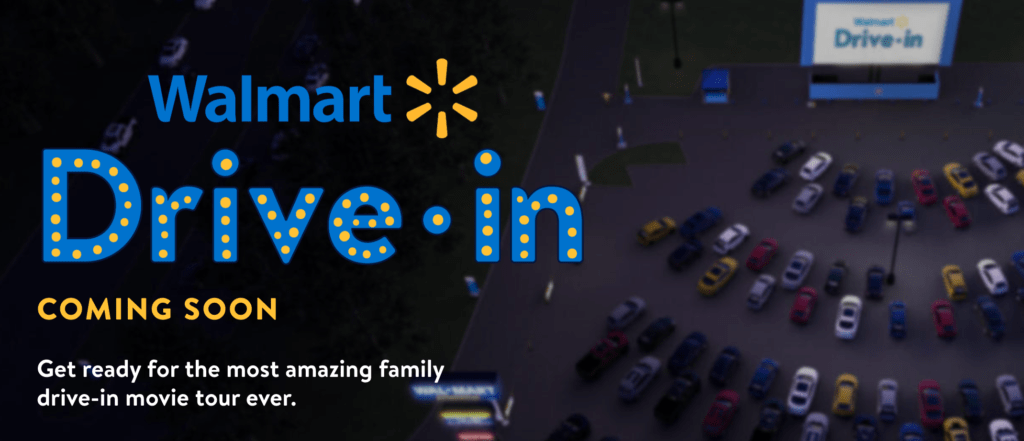 Starting in August Walmart will be offering pop up drive ins at Walmart Super Centers across the country. You can sign up to get alerts when they start to go live here.
The Lemay Car Museum has recently announced they will be hosting summer drive in movies, through August. Members are free, non-members are $20 per car.
For $25 a car enjoy Children/family movies on Tuesdays and action/rom-com on weekends throughout this summer!
King County will host the BECU Drive-in Movies at Marymoor Park summer series starting July 8 and running every Wednesday and Thursday through August 27. Tickets are $25 per car load, and food trucks will be on hand for purchases. Find a list of movies that will play here. 
Drive in Movies hosted in July. Cost is $20 per car load.
Drive in Movie presented by the North Bend Downtown Foundation at Meadowbrook Farm… bring your own delicious local take out dinner, safely enjoy a fun movie while hanging out with your family and friends (in your car). Gates open at 8:00pm and movie begins at 9:00pm – Rain or shine! We're watching Galaxy Quest!
Gold Creek Community Church is hosting another drive-in movie night on Tuesday August 11th. This is totally free, but they are asking for food donations for the local food banks. They are showing Finding Dory (5pm) & Rogue One (8pm). Several food trucks will be available too.
The Skyway Outdoor Cinema in Seattle will host an Outdoor Movie Festival in August & you can check out their lineup on their Facebook page. It doesn't say if there is a cost to the movies, so I would ask on Facebook or subscribe to their emails to find out.