DIY Black Cat Costume for Women (Using Clothes from Your Closet)!
This post may contain affiliate links and I may be compensated for this post. Please read our disclosure policy here.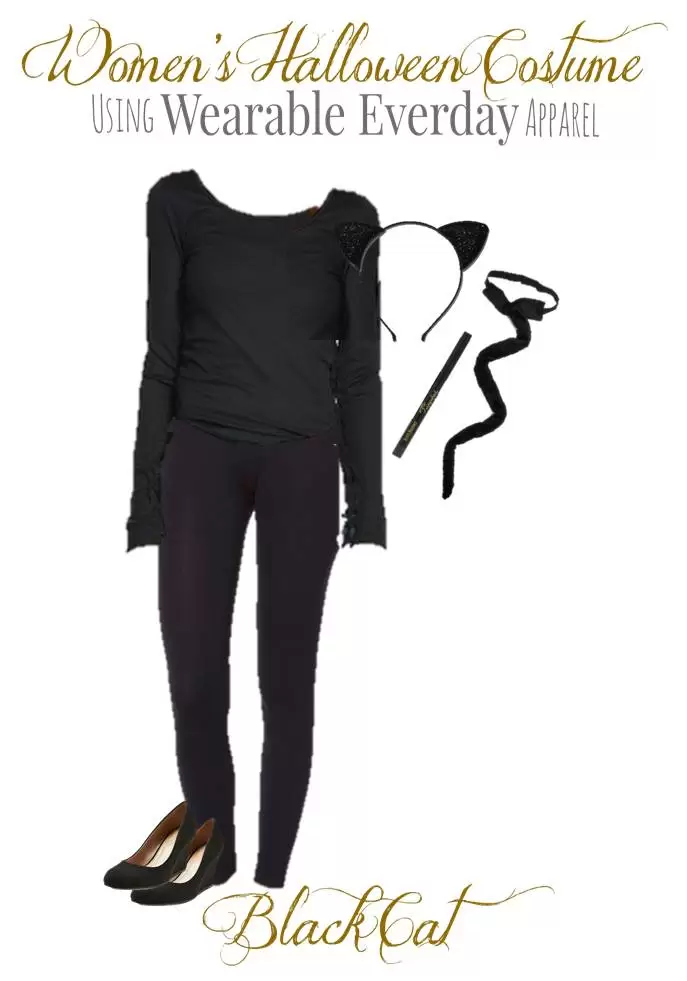 DIY Black Cat Costume for Women (Using Clothes from Your Closet)!
Each year my kids want me to dress up with them. But it seems that I have spent so much time preparing for the Halloween party we host at our house, and making sure they all have all the parts that they need for their costumes, that I don't have much energy left to run out and get a costume for me. I remember one year though, when I raided my husbands closet and threw together a scarecrow costume in just a few minute – and the kids just loved it! So in that spirit we have put together some ideas for this simple cat costume you can easily throw together. You may already have most the items in your closet. We also share a number of spots you can get all the pieces for this Black Cat Costume at affordable prices too.
We thought it would be fun to run a series of DIY costume ideas that women can put together either with:
a) clothes from their own closet  OR
 b) if you need to buy pieces for the costume they are things you can wear again in your "regular" life.
This way you are not throwing money away on a costume you will wear one time only.
We have listed out each item needed for the costume below. You can use these as inspiration to find similar items in your own closet, or if you do not have something like it, we have linked each piece to someplace you will be able to find it online for a reasonable price. Here we are showing you how to make a DIY Cat Costume, with items that are affordable or that you already have.
While you can adapt this for use for kids, this is really to inspire an easy cat costume for adults. It works particularly well if you are looking for a cat costumes for women, as we add in a few extra ideas that are specific to that.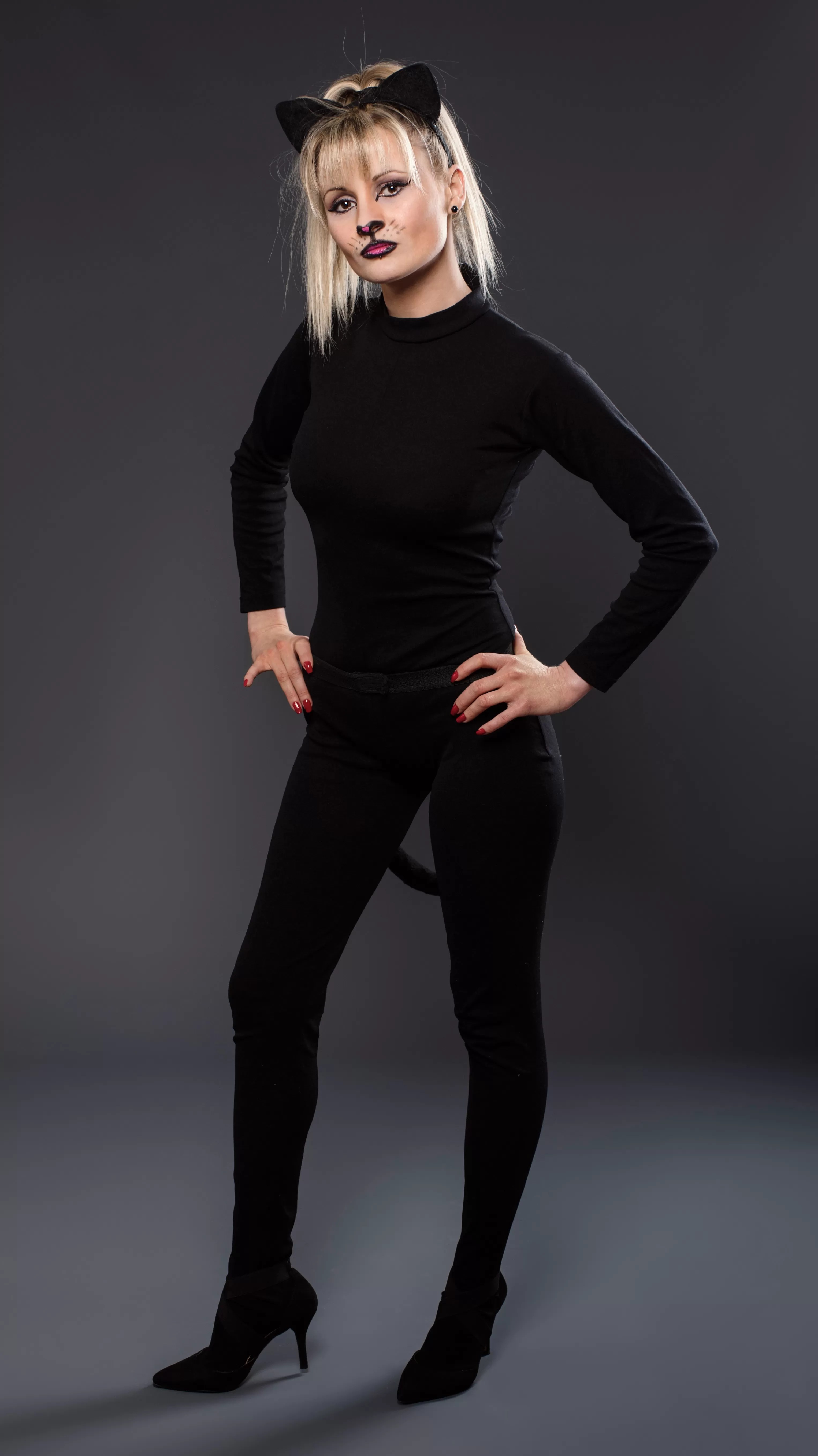 Here is how to make a DIY Black Cat Costume using your own clothes, or items you can buy and wear again in regular life:
This costume is so easy, and you likely already have most of the items in your closet! If you do not, they are basic black items that any closet can use, so no harm in adding them to your closet.
You will want to use black eyeliner is to draw whiskers on their cheeks. Also, a smokey eye and red lips look great with this costume! And if you want a little glam, add some lashes. Here are some items we love to use to re-create the Black Cat Costume!
We share three ideas for the body of the costume:
Blend of comfort & style – Use a Long Sleeve Tee + Black Leggings.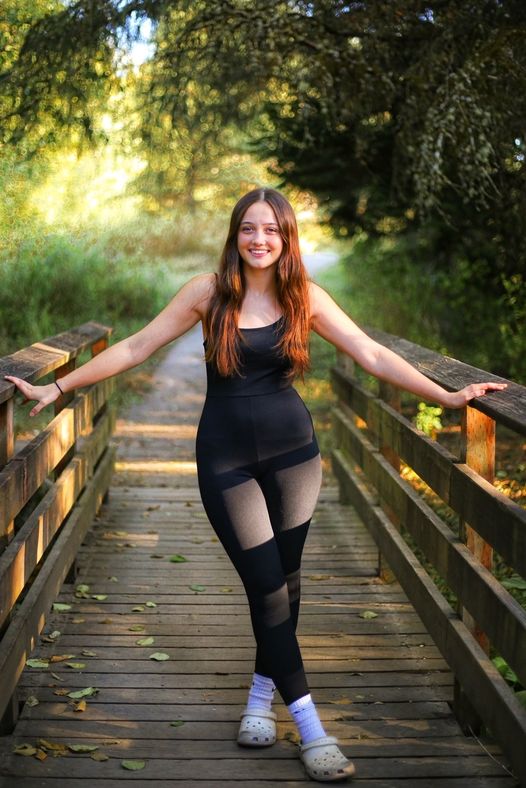 For Maximum Style – grab this one piece body suit at Target that you can use as a cat suit (instead of shirt and leggings). This is my teen in hers (she usually wears a flannel over it in regular life, so it is a great option to grab and continue to style and wear after Halloween.
For Maximum Comfort – if you want to by cozy and warmer, these black onsie fleece PJs would make a good option too.
To Accessorize Your Black Cat Costume :
Black Wedge Pumps (if you are trying to go for the sexy cat look)
Or Black Combat Boots (comfort + style)
Black Cat Accessories Kit Ideas
Black Radiance Eyeliner – use this for your eyes, whiskers and nose.
Add Faux Lashes if you want to glam your costume up a bit.
Be sure to check out our other DIY costume ideas that women can put together with items in their closet or we have budget friendly options of where to buy the items (and then add them to your regular closet as well as use them on Halloween!).
Here are some of the ones we've shared::
We also have lots of great Halloween deals as well, with kids costume ideas, candy deals & candy alternatives and more!