Disneyland – How to Plan for Star Wars: Galaxy's Edge – Update On Rise Of The Resistance
This post may contain affiliate links and I may be compensated for this post. Please read our disclosure policy here.

How to Plan for Star Wars: Galaxy's Edge 
The Star Wars Rise of The Resistance Opening Date has been Moved! See below for those details!
It's no surprise that 2019 at the Disneyland Resort is going to be a magical one. With dazzling celebrations and Star Wars: Galaxy's Edge just around the corner, this year is going to be unprecedented. If you're like me, you've been endor-ing the wait until this new land makes its debut. However, because of its popularity, it can be overwhelming trying to plan a vacation to the Disneyland Resort. With so much to see and do, it's hard to know where to start! Because of this, I've teamed up with my friends at Get Away Today to give you the insider scoop on how to plan for Star Wars: Galaxy's Edge.
If you do plan on visiting during this time, our best tip is to book early, to insure you have a spot to stay that matches your preferences. We have information below on how you can put your trip on Layaway if you want to spread out the payments. Get Away Today can help you with all of that.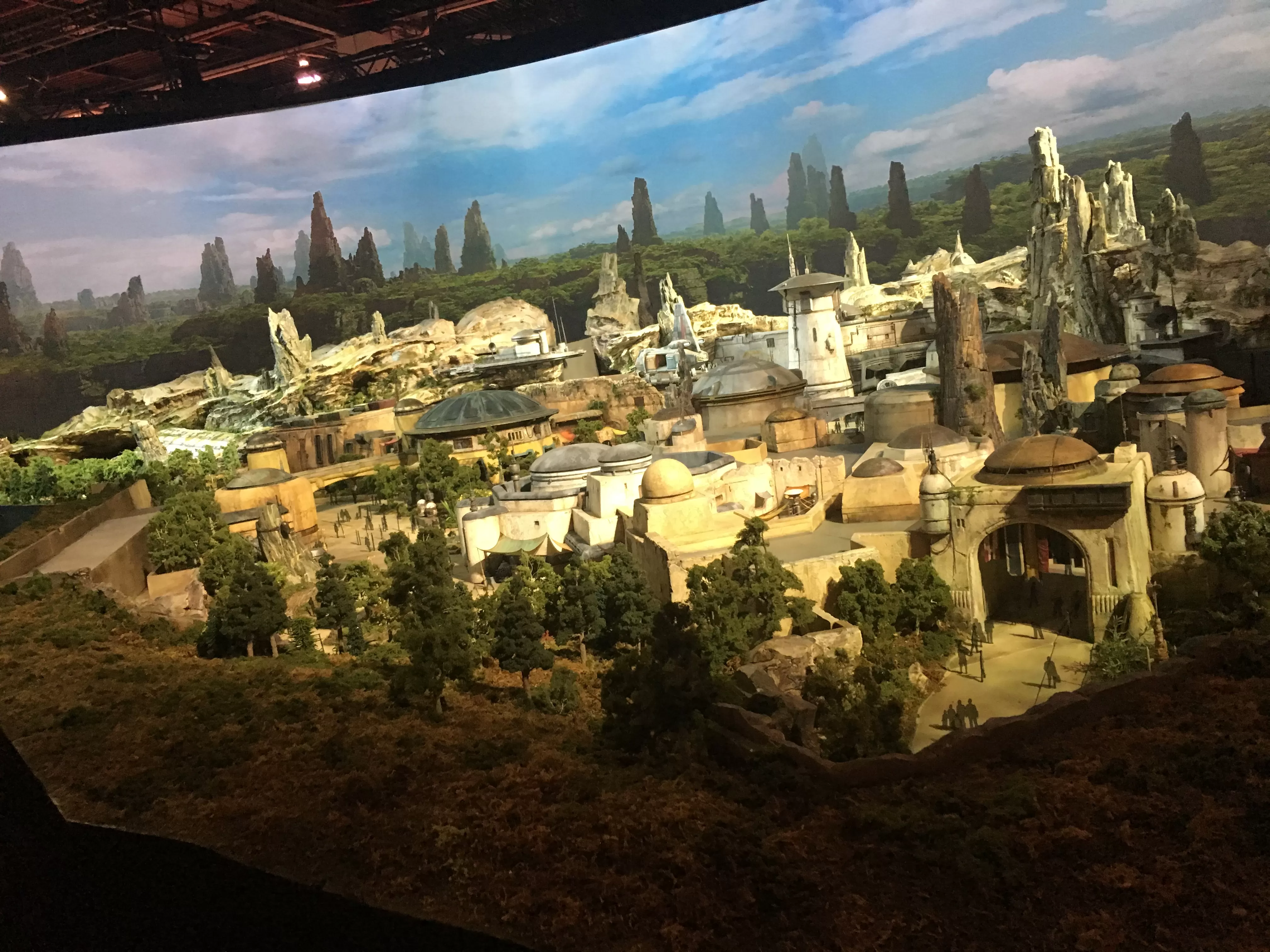 How to Plan for Star Wars: Galaxy's Edge
When does Star Wars: Galaxy's Edge Open?
Star Wars land will open in two phases. Star Wars: Galaxy Edge will open May 31st, 2019 and the opening date for Star Wars: Rise of the Resistance ride will be August 29th, 2019  January 17th for Disneyland (Disneyland just announced the new opening date as it was originally slated to open at the end of this summer.
The rest of the Disneyland Star Wars land is now open and guests are enjoying it. The Rise of the Resistance is scheduled to open at Disney World in December of this year. It is anticipated to be a full immersion ride and I cannot wait for it. It will "put guests in the middle of a climactic battle between the First Order and the Resistance," according to Disney. If you are planning a trip there after the first of the year, you are in luck!
Check out Get Away Today for deals on the Disneyland hotels and vacation packages, if you plan to visit during this time. You can put it on Layaway, if you want more time to pay for it. .

Their best special for travel during May 24 – December 31, 2019 is the 5th Day Free ticket, which people will especially want, with Star Wars: Galaxy's Edge opening this summer.
Because the Star Wars: Galaxy's Edge date came earlier than we were anticipating, Get Away Today will honor the bounce back offer for anyone who wants to book both vacations at the same time. However, you will need to book by March 11, 2019, to take advantage of these savings. In order to book both vacations at the same time, you will need to book over the phone at 855-GET-AWAY (be sure to let them know ThriftyNWMom sent you for the extra $1o off too!).
What's coming to Star Wars: Galaxy's Edge?
Whether you're a Star Wars nerd or a casual fan, Star Wars: Galaxy's Edge is going to have something for everyone to enjoy. This interactive land puts you right in the middle of the Star Wars universe and transports you to a never-before-seen planet called Batuu.
The first thing to note is that Star Wars: Galaxy's Edge will be home to two, brand-new attractions. The first attraction is called Millennium Falcon: Smuggler's Run. On this ride, you'll be able to pilot the galaxy's most infamous ship. Here, you and five other guests will climb into the cockpit of the Millennium Falcon and take on one of three unique roles – pilot, engineer and gunman. Based on how well (or how bad) you do, the events of the ride will change based on your performance. Additionally, you'll have a reputation that will affect other experiences in Star Wars: Galaxy's Edge, beyond the ride itself.
The second attraction is called Star Wars: Rise of the Resistance. While we know quite a bit about Millennium Falcon: Smuggler's Run, details about Star Wars: Rise of the Resistance have mostly been kept under wraps. However, we do know that guests will be dropped right into the middle of a battle between the Resistance and the First Order. With state-of-the-art technology and immersive experiences, we can't wait to see what this attraction will be.
In addition to all of the fun, you'll also be able to explore the Black Spire Outpost.  This area will be home to multiple shops and even a cantina. Because, would it really be a smuggler's planet without a cantina? Oga's cantina will be run by an alien proprietor, Oga Garra. Here, you'll be able to listen to unique music, order specialty drinks and even meet a colorful cast of characters along the way.  
Will the Disneyland Resort be busy?
It's safe to say that since Star Wars: Galaxy's Edge has been long-anticipated for multiple years, the Disneyland Resort will be busier than usual. However, don't let that stop you from experiencing all of the fun! With time-saving features like MaxPass, FastPass and Mobile Ordering, you can manage the large crowds that Star Wars might bring. Additionally, we would recommend getting a 4 or 5-Day Disneyland Park Hopper ticket if you're visiting the Disneyland Resort from summer throughout the end of the year. With so much to do, you'll want to have as many days as possible to experience all of the fun. Don't forget that with any 3-Day or longer ticket you purchase with Get Away Today, you can get into Disneyland Park one hour early on select Tuesdays, Thursdays or Saturday.
If you want to avoid the crowds altogether, we completely understand! If so, we would recommend planning your vacation during the spring of 2019. Luckily, Get Away Today has a ticket special that will save you BIG when you visit the Disneyland Resort this spring. For travel now – May 23, 2019*, you can save up to $111 per ticket. Plus, when you combine this ticket special with their hotel deals, you can save $500 or more.
When should I book?
If you can't wait to experience Star Wars: Galaxy's Edge, we suggest booking as soon as possible. Once the date for Star Wars: Galaxy's Edge is announced, hotels will start booking FAST. Because of this, we recommend using Get Away Today's Layaway Plan to reserve your galactic getaway. For just $175 down, you can book your 2019 vacation as soon as you dream of it.
So, what are you waiting for? To book, visit getawaytoday.com or call 855-GET-AWAY to speak to a travel expert directly. Don't forget to mention promo code THRIFTYNW to get an additional $10 off your vacation package. Let them know that Thrifty NW Mom sent you!
Be sure to check out our Disneyland Deals page here for more money saving tips and tricks, as well as information to help you plan the best Disneyland vacation possible!