Disneyland Halloween 2023 – Everything You Need To Know About Visiting + Tips for The Oogie Boogie Bash
This post may contain affiliate links and I may be compensated for this post. Please read our disclosure policy here.
Disneyland Halloween 2023 + Tips for The Oogie Boogie Bash
Tips for Visiting & What to Expect!
Find 10 Things to Know About the Disneyland Halloween 2022 season, and information about Disneyland's Halloween Oogie Boogie Bash 2023 and more!

10 Things to Know About Halloween at Disneyland 2023 – Disneyland Halloween Tips:
Halloween Time at Disneyland is one of the most popular times of year to visit and it changes a little bit each year. If you're thinking about a trip to Disneyland this fall, and looking for Disneyland Halloween tips, here are 10 things to know about Halloween at Disneyland 2023.
This year things are changing up a bit. Disneyland released their Halloween dates for 2023! In addition to Halloween Time information, they released tons of information on the new Oogie Boogie Bash at Disney California Adventure Park which will replace the previous Mickey's Halloween Party. The biggest difference with this years party is that the Oogie Boogie Bash will be held in the California Adventure park, rather then over at Disneyland. You can still expect to find many of the same fun Halloween decorations that you are used to at Disneyland, but the separate party will be moved this year.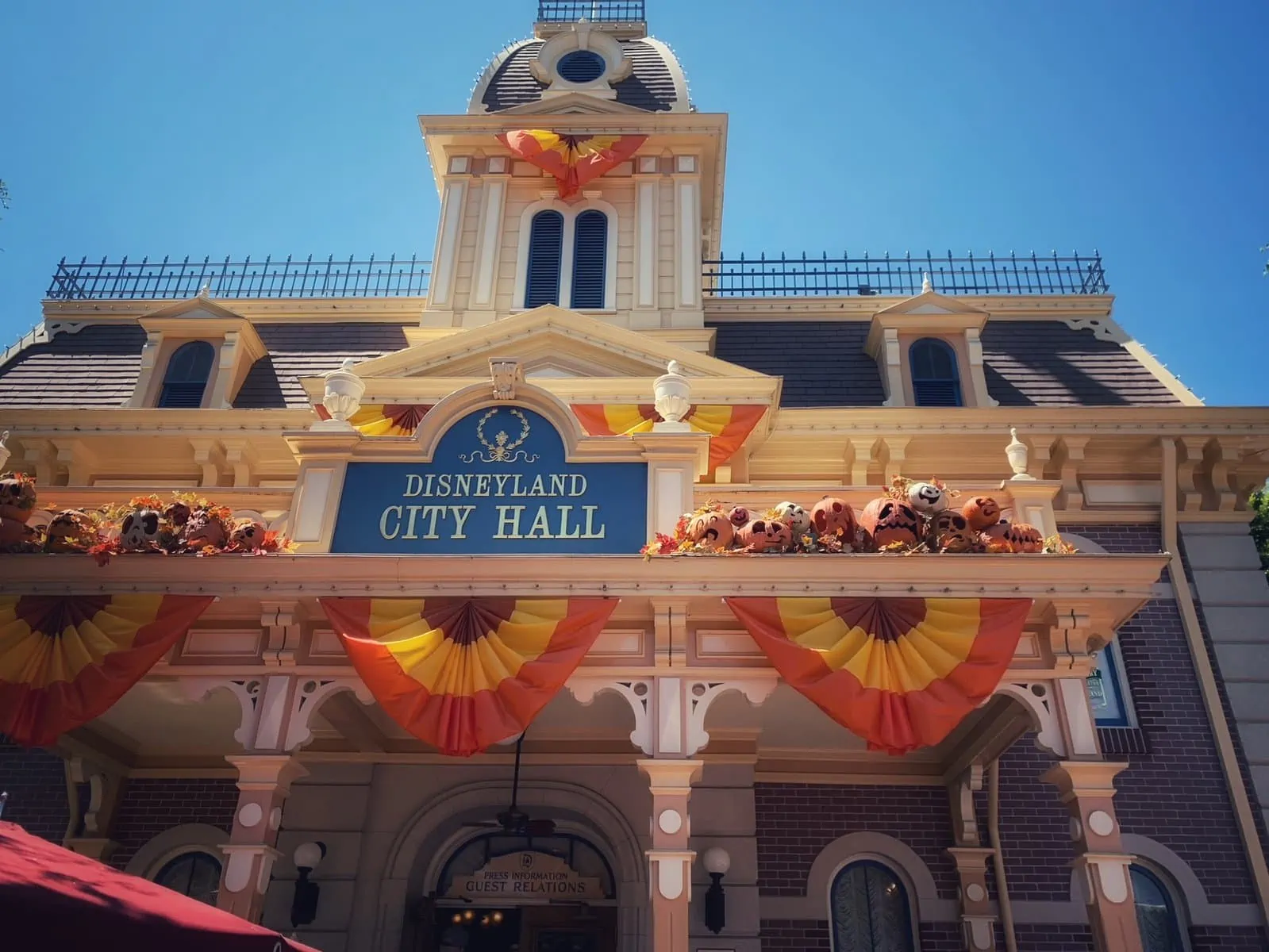 Here is the scoop on what to expect for this years Halloween festivities::
1 – Halloween Time at the Disneyland Resort will begin September 1 through October 31, 2023. Treats, décor, ride overlays and more will be showcased at both Parks.
Your Disneyland Resort ticket includes access to experiences like Haunted Mansion Holiday, Guardians of the Galaxy – Monsters After Dark, "Radiator Screams" at Cars Land, costumed characters, festive decor and so much more! Plus, you'll be able to enjoy "Halloween Screams" nightly at Disneyland Park, with fireworks on the weekends!
In addition to the holiday overlays, you can purchase separate tickets for the popular Oogie Boogie Bash.
You can find discount tickets for Disneyland during this time from Get Away Today. We have traveled with them many times now, and it is always a wonderful experience. They are currently offering a few promotions to save even more if you want to visit Disneyland during the Halloween season. They include: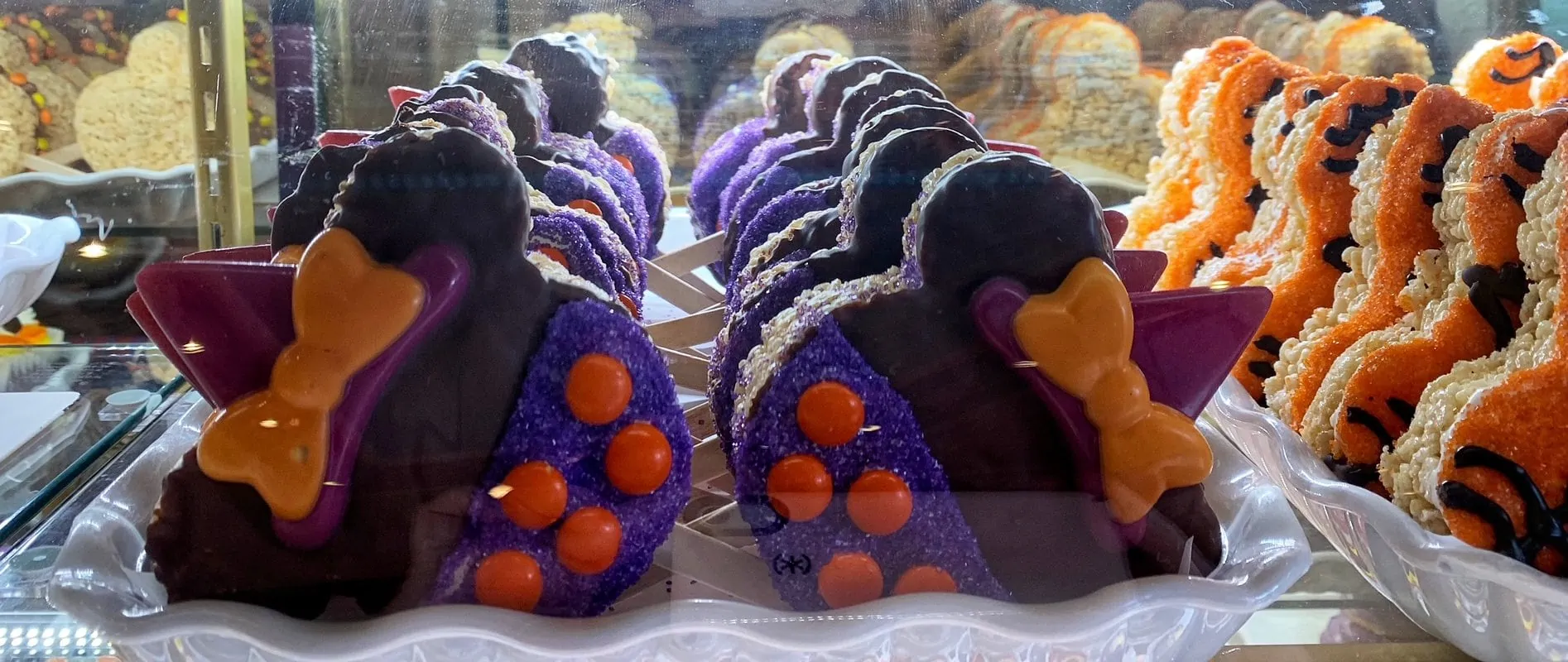 2 – Enjoy Halloween Themed Treats In the Parks & Downtown Disney
This is such a fun time of the year to eat your way through the parks and downtown Disney, with all of the festive treats.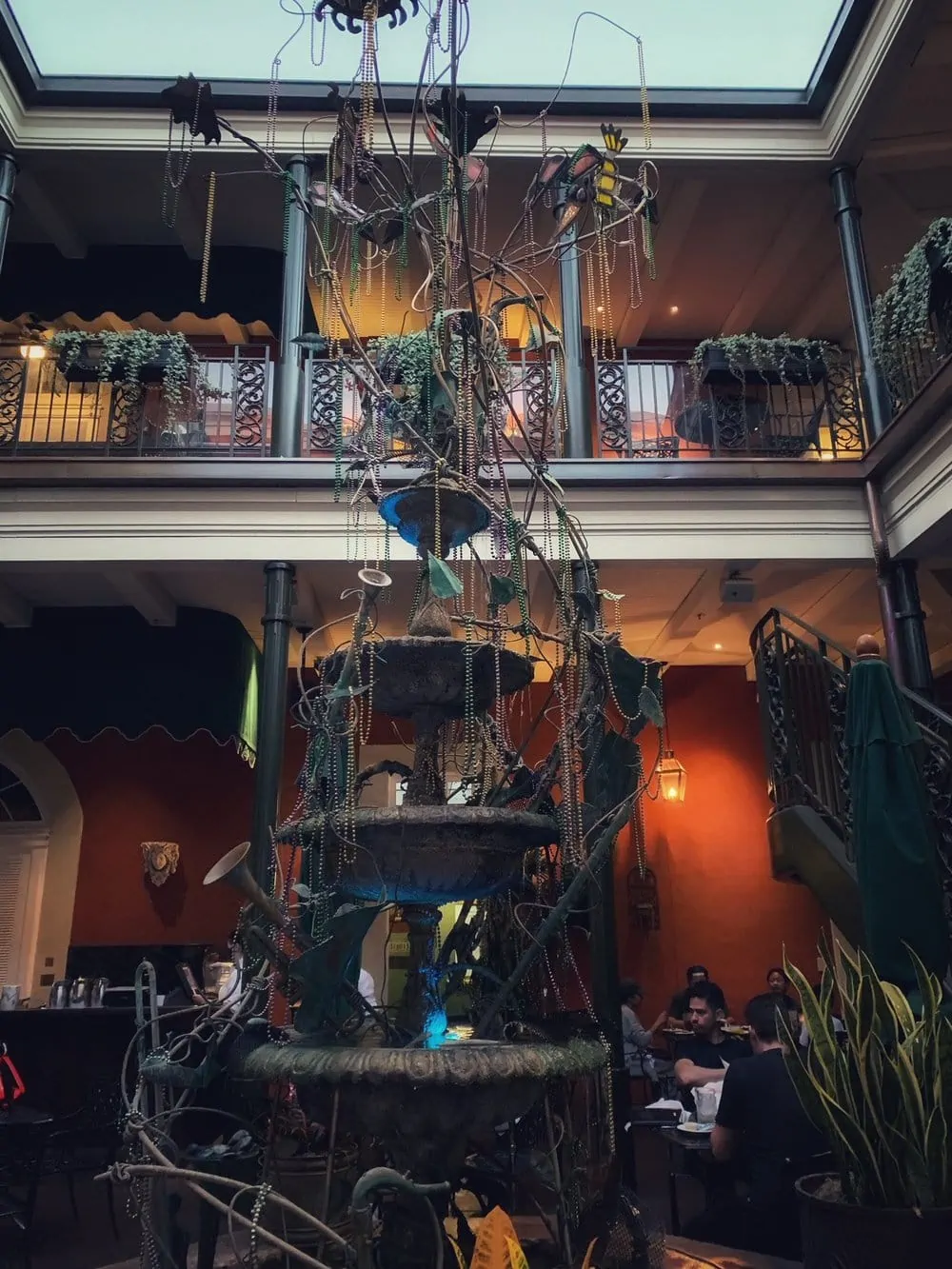 You will even find some Halloween themed decor in some of the restaurants as well.
3 – Oogie Boogie Bash – A Disney Halloween Party will take place in Disney California Adventure Park and replace Mickey's Halloween Party this year (2023).  This is modeled after Tim Burton's The Nightmare Before Christmas.
The 2023 dates are September 1 thru October 31.
Disney has announced that they will start selling Oogie Boogie Bash tickets again on July 11, no earlier than 9 AM PST, only available on
Disneyland.com
. Make sure you are logged on early and ready to purchase when they go live, because these tickets will sell out FAST.
The California Adventure Park will close at 6 PM to all who do not have tickets for the party. If you have a park hopper, you can head over to Disneyland Park.
More Info – 
This Disney Halloween Party takes place on select nights in September and October. During this separate-ticketed event, guests of all ages will be able to treat-or-treat their way through Disney California Adventure Park, encounter fan-favorite characters (including villains!), enjoy the "Frightfully Fun Parade" and more – all while wearing their favorite Halloween costumes. Guests will be able to enter California Adventure Park at 3:00 pm the day of their party and the party will go from 6:00 – 11:00 pm. Crowds are normally a little lighter in September. The Oogie Boogie Bash will include the fan-favorite Frightfully Fun Parade and trick-or-treat trails as well as some new immersive entertainment and character encounters.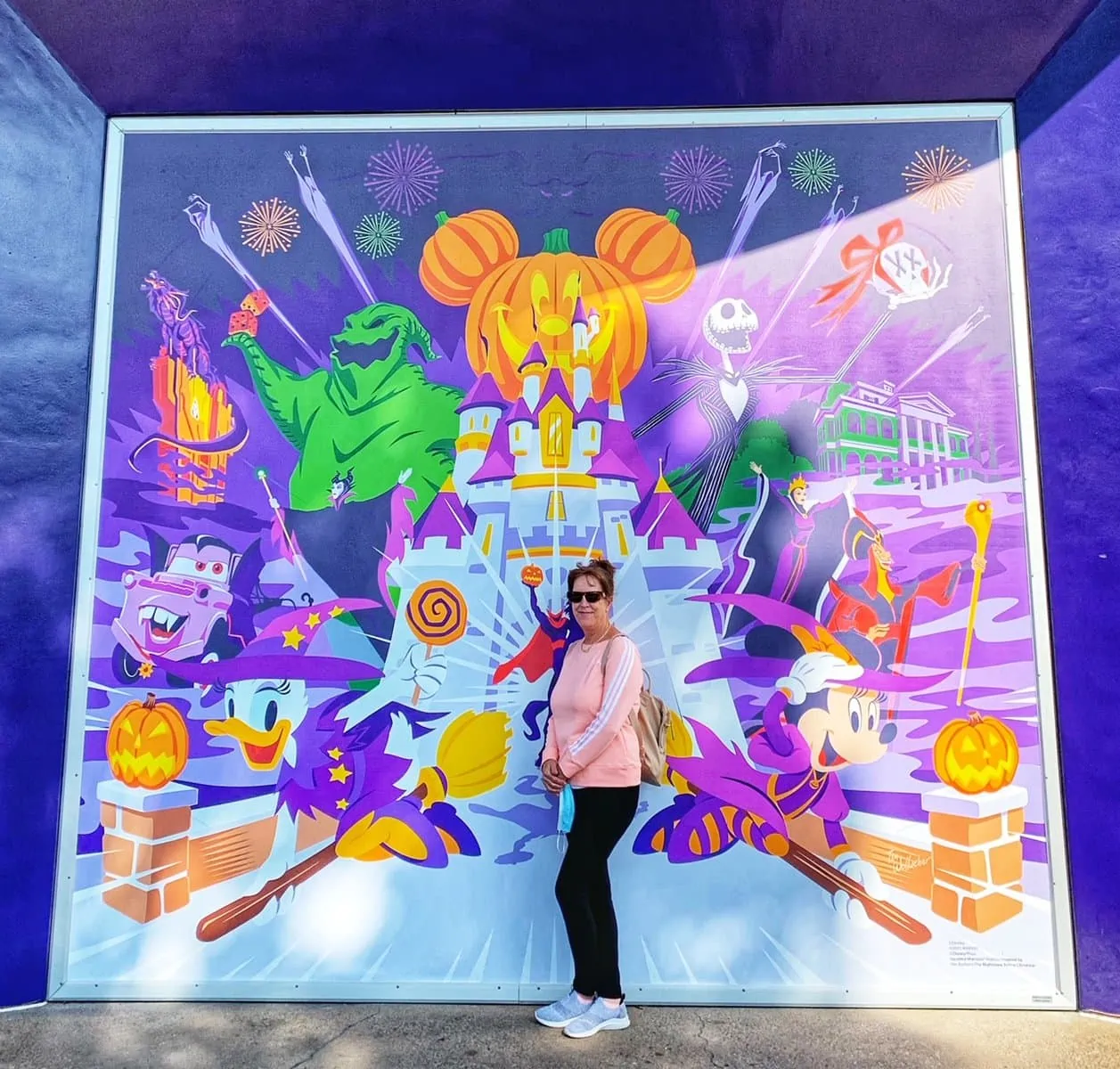 4 – Halloween Time includes photo ops that you won't get any other time of year. Even the characters dress up in their costumes. You can also find seasonal menu items for purchase, like butterscotch flavored beignets and Mickey pumpkin caramel apples. The entire resort completely transforms and you can feel it in the air.
5- The Halloween Screams Fireworks and Projection Show Happens Nightly. This is a fun Halloween show that happens in the evenings (with fireworks on select nights – generally the weekends). The best way to find out when the fireworks are included or times for this event is to install the Disneyland app and find current info included there.
6 – Important Info On Planning When To Visit Each Park, On Oogie Boogie Party Days (if you do not have a ticket to the party). Halloween Time is included with regular theme park admission, but the Oogie Boogie Party is not, and this has significant implications on when to visit each park if you do not have a ticket on those days.
It is important to note that the Oogie Boogie party will start in the California Adventure park at 6pm on most evenings, and at that time the park will be closed to everyone that does not have an Oogie Boogie Party ticket (but Disneyland park will be open to guests who do not have the Oogie Boogie Party tickets during this time).
Please keep in mind, you do NOT need to attend Oogie Boogie Bash to have an incredible Halloween Time vacation! Because California Adventure Park will close earlier on party nights, if you have a 1-Park per Day ticket, we would suggest making your reservations for Disneyland Park on Oogie Boogie Bash party nights. Or, consider upgrading to a Park Hopper ticket. Additionally, if you have a Park Hopper ticket, we would recommend making reservations to visit California Adventure Park first on Oogie Boogie Bash party nights and Park Hop over to Disneyland Park for the second half of your day.
7 – Find Special Halloween Overlays on Select Rides. This will give these attractions a seasonal feel, and be a bit of a different experience vs other times of the year.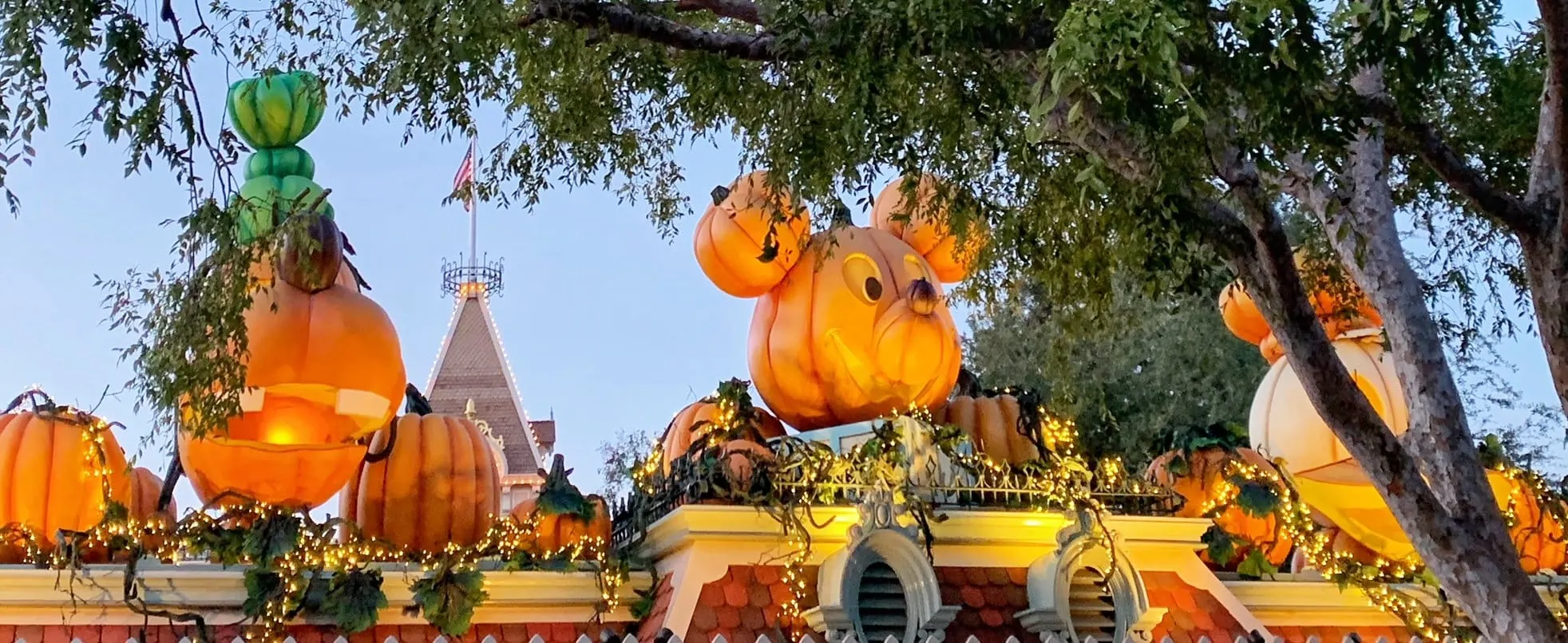 8- Pumpkins Everywhere: One of the first things that you'll notice during Halloween Time is the Pumpkin Festival on Main Street U.S.A., spotlighted with the giant Mickey jack-o-lantern. What you may not know is that there are hundreds of hand carved pumpkins and no two are alike.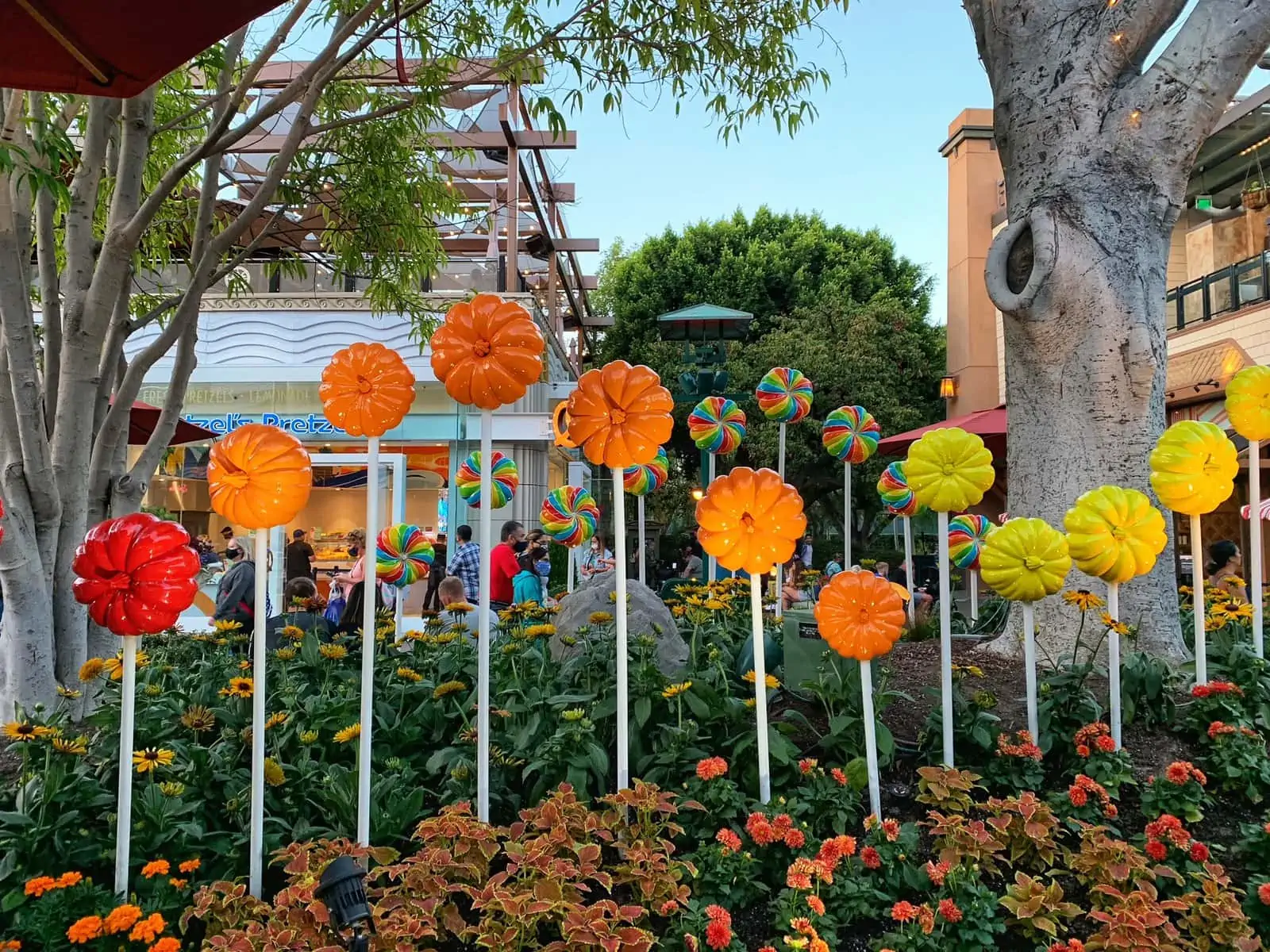 You will also find Downtown Disney to be full of beautiful pumpkin decor. My favorite time to enjoy this was in the evenings, when it was all lit up. It just made everything so festive, and there is often live music too.
9 – Costumes are allowed, However there are many guidelines to what can and cannot be worn in.  You can find the Disney costume guidelines here.
10 – New This Year – You Can Purchase Special Halloween Dining Packages (that include viewing areas for fireworks too). This option is available for select nights in September and October for $55 per person, and also includes reserved viewing of the Halloween Screams fireworks event too. The dining part includes small bites, treats and drinks. Find all of the details on what is included with this option here.
More info on the Oogie Boogie Bash Specifically:
As we mentioned above, for the first time ever, the annual Halloween Party hosted by the Disneyland Resort will be located inside Disney California Adventure Park.
It will be held on select nights September – October 31. Though the party starts at
6pm, guests with Oogie Boogie Bash tickets will be able to enter Disney California Adventure
Park at 2pm on Sundays, as well as on October 29 and 31. Guests with Oogie Boogie Bash
tickets will be able to enter Disney California Adventure Park at 3pm. This means you will not
need to use a theme Park day if you wait to enter the Park until mid-afternoon on Oogie Boogie
Bash days.
Oogie Boogie Bash – Attractions
When you head to Oogie Boogie Bash, dress up and be ready for spook-tacular experiences
with new shows, villain encounters, trick or treating and more. Here's a look at what you can
expect from Oogie Boogie, the "Master of scare-a-monies," and his crew of "baddies" at the
Bash:
● Villainous! – World of Color undergoes an all-new makeover during the Bash. This
mesmerizing water, projection and music show will feature an overlay of villains to
highlight the Disney Characters we all love to despise.
● Redwood Creek Challenge Trail Transformed – Experience the Challenge Trail as never
before! Disney Villains may be found roaming the haunted trail, which will be enhanced
with color, sound and lights during the Bash.
● Immersive Treat Trails – Another new element found at the Bash, Immersive Treat Trails
will feature Oogie Boogie himself and Mad Hatter. They'll be seated on thrones while
guests collect treats along the trail.
● Trick-or-Treating – Halloween wouldn't be complete without trick or treat! Visit cauldrons
throughout Disney California Adventure Park to scoop up candies during Oogie Boogie
Bash.
● DescenDance – Groove to the beats of the Descendance franchise during an all-ages
dance party in the Backlot of Hollywood Land. You'll be joined by the Isle of the Lost
dance crew while enjoying the music.
● Frightfully Fun Parade – This parade comes from the now-retired Mickey's Halloween
Party and will feature Villains and Disney Characters in costume for the Bash.
● Mickey's Trick & Treat – Experience a new show at the Disney Theater in Hollywood
Land. Mickey and pals will share not-so-scary Halloween stories live on stage that the
whole family can enjoy.
● Character Encounters – Halloween Time at both Parks is your chance to meet Disney
Villains and Characters in costume, and the Bash is no exception. Some Characters will
be exclusive to the Bash, such as Oogie Boogie, the Headless Horseman and Mad
Hatter. Look for them during the party!
● Carthay Circle – This iconic spot in Disney California Adventure Park will get a batty
makeover during Oogie Boogie Bash. Clouds of black bats will swarm the Bell Tower,
accompanied by spooky visual effects.
Oogie Boogie Bash – Tickets
The annual Halloween Time party has been known to sell out in the past, so don't hesitate to
book now!
Oogie Boogie Bash tickets can be purchased directly via Disney, and you can plan
the rest of your vacation with Get Away Today. Act fast before hotels sell out on Bash nights!
If you're planning on visiting during Halloween Time and you haven't made your Disneyland Resort theme park reservations yet, we strongly recommend you to do so as soon as possible. Halloween Time is a popular time of year to visit and you'll want to secure your spot in order to experience all of the fantastic holiday offerings. www.getawaytoday.com, or call an agent at 855-GET-AWAY. Let them know Thrifty NW Mom sent you, and use code THRIFTYNW for an additional $10 in savings on your vacation package.
If you're thinking of booking a Disneyland Halloween Time vacation, you'll want to book soon because once the dates are announced, people start booking their packages and the best deals sell out first. We recommend going through our favorite Disney travel agency, Get Away Today. They offer tons of exclusive Disneyland ticket discounts and hotel specials, and have a Best Price, Best Service Guarantee.
Check out their packages at getawaytoday.com and use promo code: THRIFTYNW for an extra $10 off their already discounted prices.
More articles to help you save or plan your trip to Disneyland: