Annie's Creative Girls Club – 2 Craft Kits 50% off !
This post may contain affiliate links and I may be compensated for this post. Please read our disclosure policy here.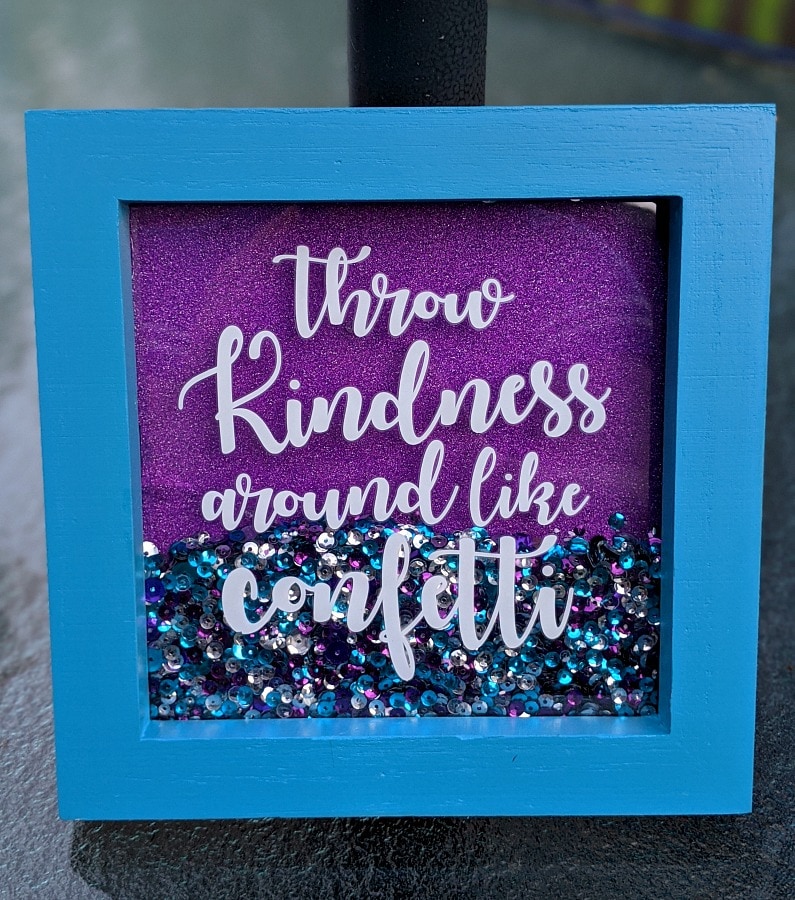 Annie's Creative Girls Club – 2 Craft Kits 50% Off  
Looking for more activities for kids? We have been quite impressed with the Annie's Creative Girls Club which has a fantastic sale going on right now.
When you sign up for a subscription box from Annie's Creative Girls Club, you will get the first box for 50% off – that's $9.99 for 2 kits! Just pay $5.95 for shipping (+tax). for 2 craft kits! That works out to just $7.97/kit shipped to your door.  Just use the promo code: SHARE50 at checkout to get this offer.
(on the promo code box – click remove to remove the current promo code & then you can enter "SHARE50")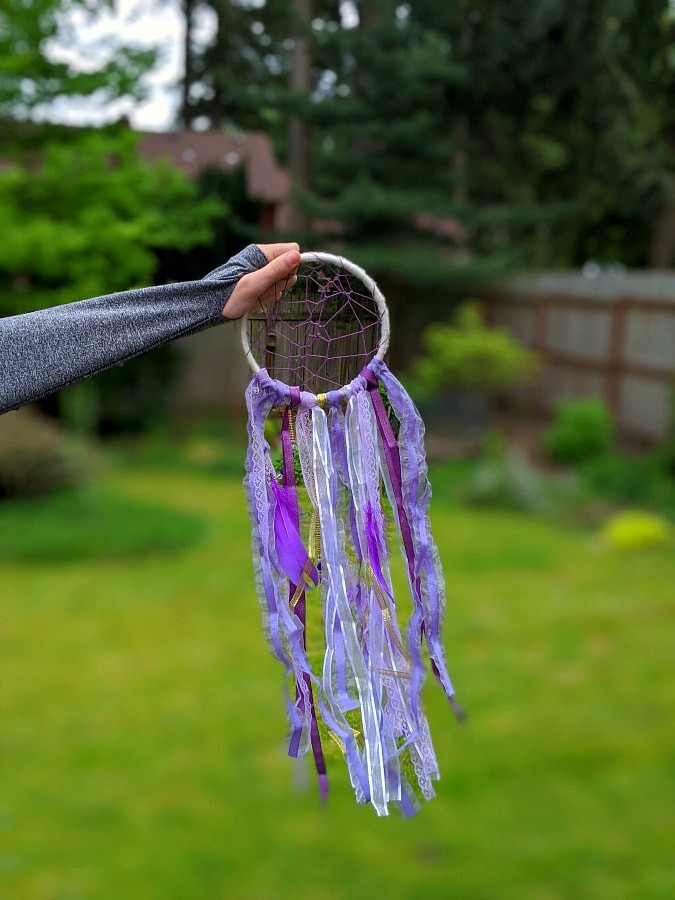 Annie's Creative Girls Club is a monthly subscription box, which is designed for girls ages 7 – 12.  Each monthly box comes with 2 craft kits, easy to follow instructions & all the materials you will need for the project.
This is a great time to try it out with the 100% off price to see how you like it & it also would make a great gift idea for a grandchild, niece, friend & more during this time at home when kids are needing activities to keep them engaged & entertained.
Let us know if you have purchased a box before, too, we'd love to know your experience! See what we think of the box below!
Here's how it works:
Head to the Annie's Creative Girls Club website – click "Join Now"
Enter your child's mailing info & billing info. (this can be sent as a gift as well, just enter the child's mailing info)
Enter the promo code: SHARE50 for your first box 50% off (you may need to first remove the automatic promo code, click "Remove" & then you can enter "SHARE50"
Final Price: $9.99 + $5.95 shipping (+ tax) =  $15.94 for two kits shipped to your door! Or $7.97 /ea!
*Shipping could take up to 3-4 weeks for your first box (Ours only took about a week to arrive though)
*You are signing up for a subscription box service. Every 4 weeks, you will receive a box of 2 crafts for $19.98 + $5.99 shipping.
*You do not have to continue the membership after receiving the first box if you choose not to. You can cancel your subscription at any time from your account online or by email with no issues (you can also call). Just make note of when your account will be charged to cancel before that time.
We ordered our box & received it in about a week (although it could take longer). We received the Kindness Shaker Frame & the Dream Catcher craft all for just $16 shipped at the time! It says the crafts are great for ages 7-12  – my daughter is 11 & she loves crafts & she really enjoyed these crafts. What was nice about these two crafts is that the crafts are varying lengths – one was a shorter craft & the other takes a bit longer to put together.
We enjoy doing crafts, but I wouldn't say we are very crafty (meaning it doesn't come very naturally to us – ha!), so my daughter & I were both very thankful that the directions were so well laid out & easy to follow in a little booklet for each craft. Very clear steps & color pictures made these crafts very simple to put together for a beautiful finished project!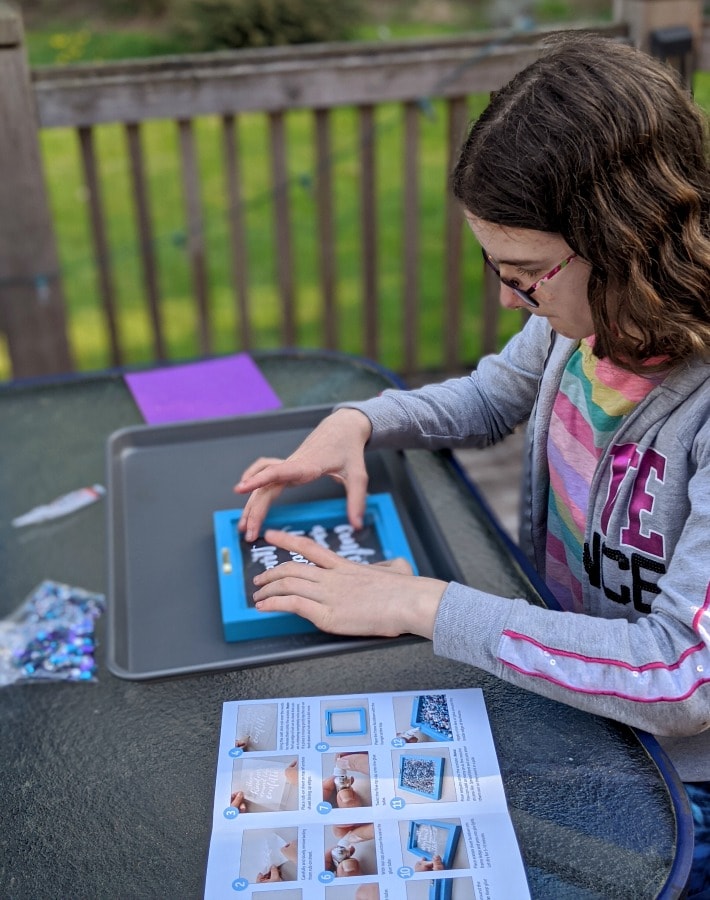 The Kindness Shaker Frame is a quicker project – it could be done in about 10-15 minutes (minus glue drying time in between). And the finished project is so darling! So fun to use for decor on the wall or use on a desk to brighten it up.
One tip I have for mess-free clean-up is to use a cookie sheet. I've started having my girls use cookie sheets instead of an old plastic tablecloth (which we still use sometimes too) because it's so easy to keep the mess contained & then slide everything leftover into the trash at the end. You can easily clean the cookie sheet in the sink if there is any glue that gets on it. It also helps to keep everything contained so it doesn't roll away (with the Dreamcatcher craft & beads).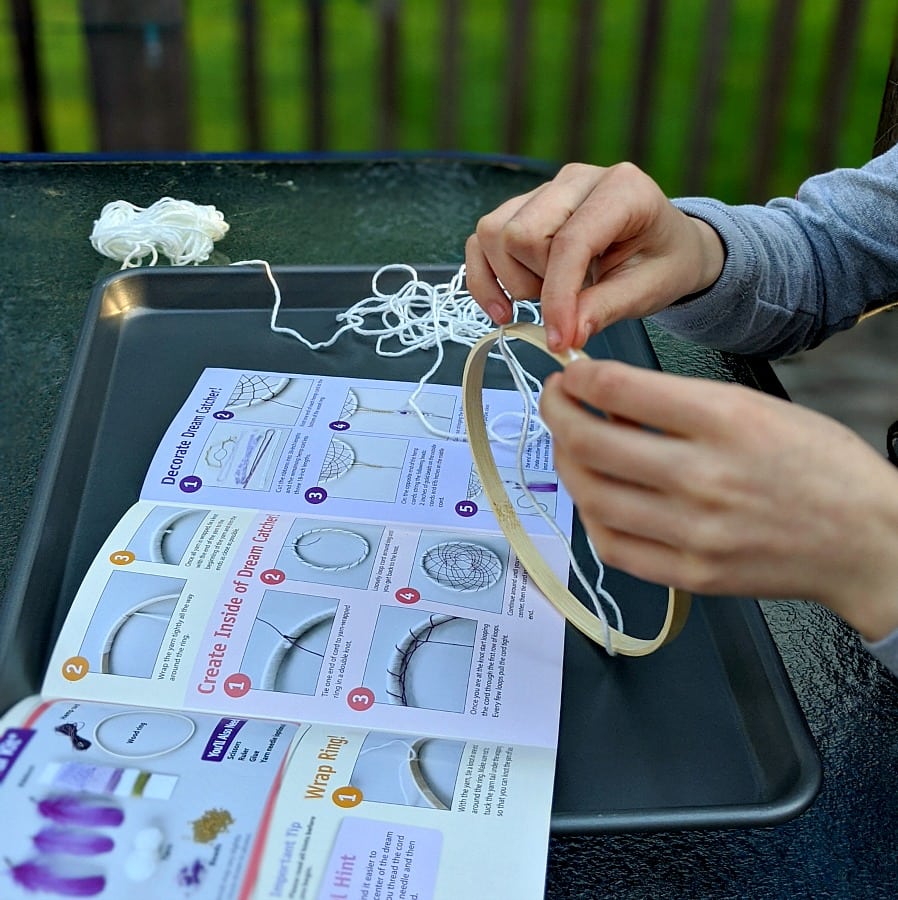 The Dream Catcher craft takes a bit longer – and that mainly depends on how long it takes for the child to wind the yarn around the whole hoop, which is the most time-consuming part. Younger kids may not want to make it super tight if they don't have the patience for winding it all around, but older kids can make it very tight & cover all of the hoop so it's completed covered.  It has some great detail work with adding the yarn, then ribbons & beads, to end up with a pretty wall hanging.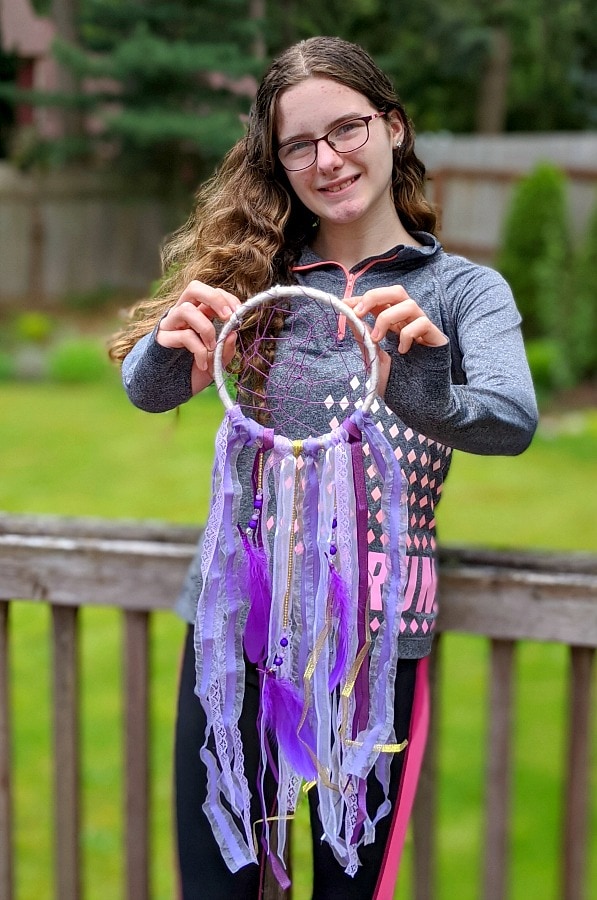 Both of these crafts are nicely made & they turn out very cute for room decor or even to give as a gift to a friend. My daughter really enjoyed putting them together & having such a fun item to add to her room when she was finished. For the price we paid for the first box, just $5 /ea shipped, it was a fantastic value, too!
We received another set of Annie's Creative Craft Kits. We received the Floral Jewelry Organizer & Bracelet Stacks. It varies which kits are sent out, so these are options you could receive as well.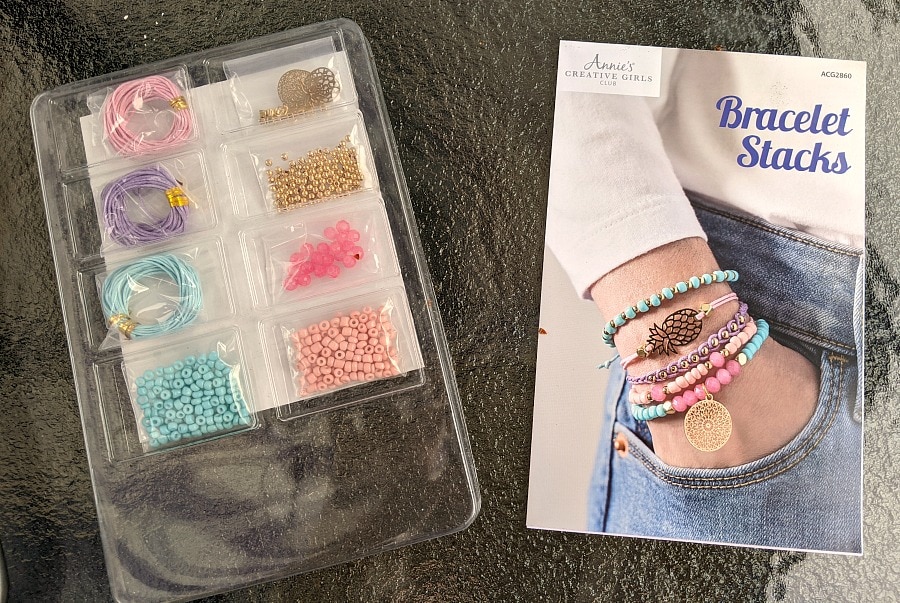 The Bracelet Stacks is a craft that my daughter is so excited to try with a friend! She loves jewelry so it's the perfect craft to do outside with a friend! We'll show you the completed set when we finish it next week.
This Floral Jewelry Organizer was a fun project as my daughter first had to sand the frame, then paint it. Then this is where they can get creative in how they decorate it with the paper & the glitter. She stayed pretty close to the design that they showed, but your child could definitely try different variations of how they put the paper & glitter on.  (You could even use some of your own scrapbook paper if she wants to change the look of it)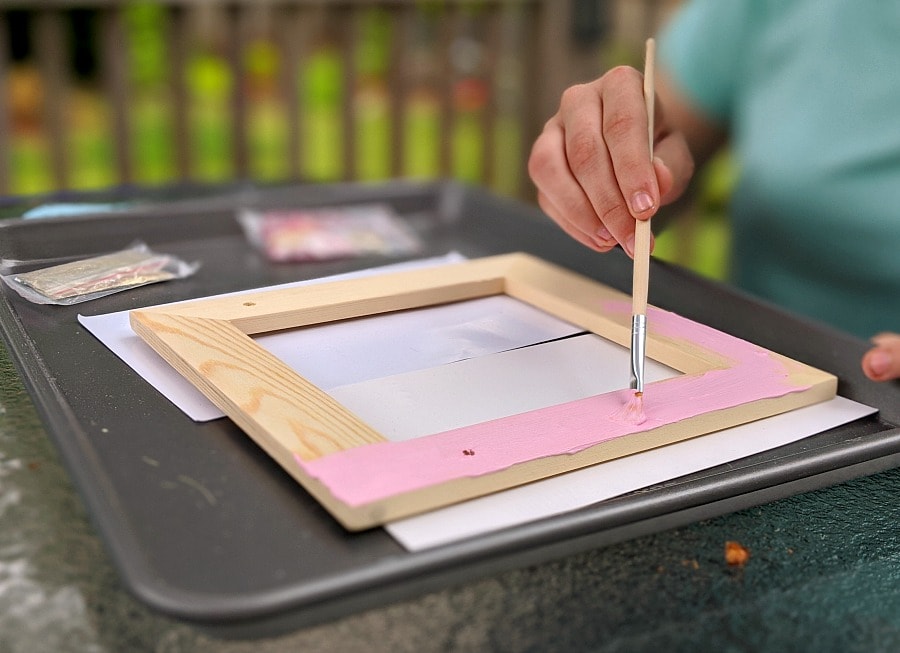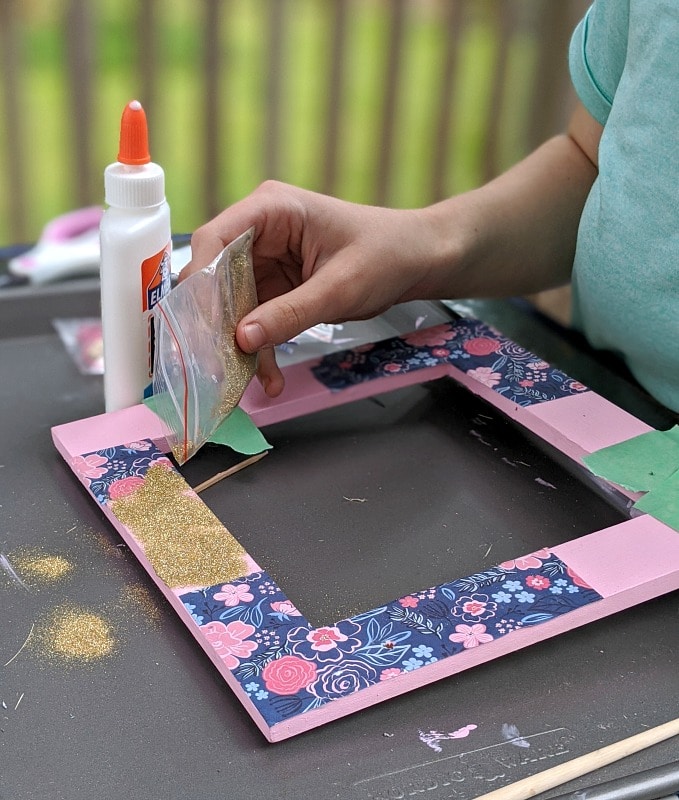 My daughter loves glitter! Oh how she loves glitter! This was her favorite part! And I don't love glitter everywhere which is why we did this outside & used a cookie sheet to contain all the glitter & supplies. It's a great way to get the kids outside while doing their crafts, too!
The completed craft – it's kind of hard to see in this picture, but there is string across the middle of the frame for hanging earrings & there are knobs & hooks around the frame to hold necklaces. So perfect to hang on the wall & put her jewelry.
More Subscription Box Offers for Kids: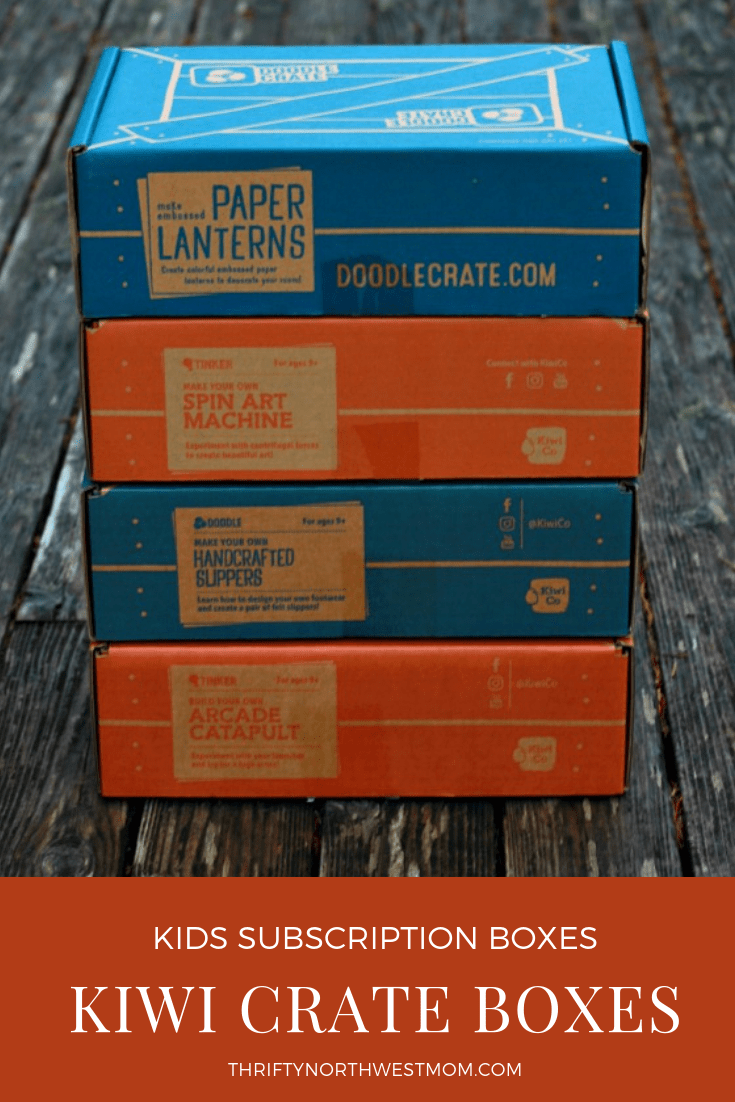 Kiwi Crate STEAM & Art Boxes for Kids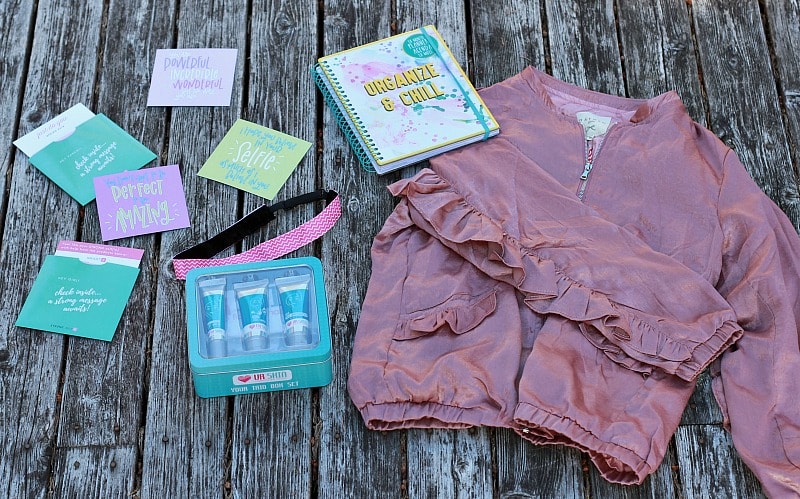 Strong Selfie Subscription Boxes – Clothing & other fun items for girls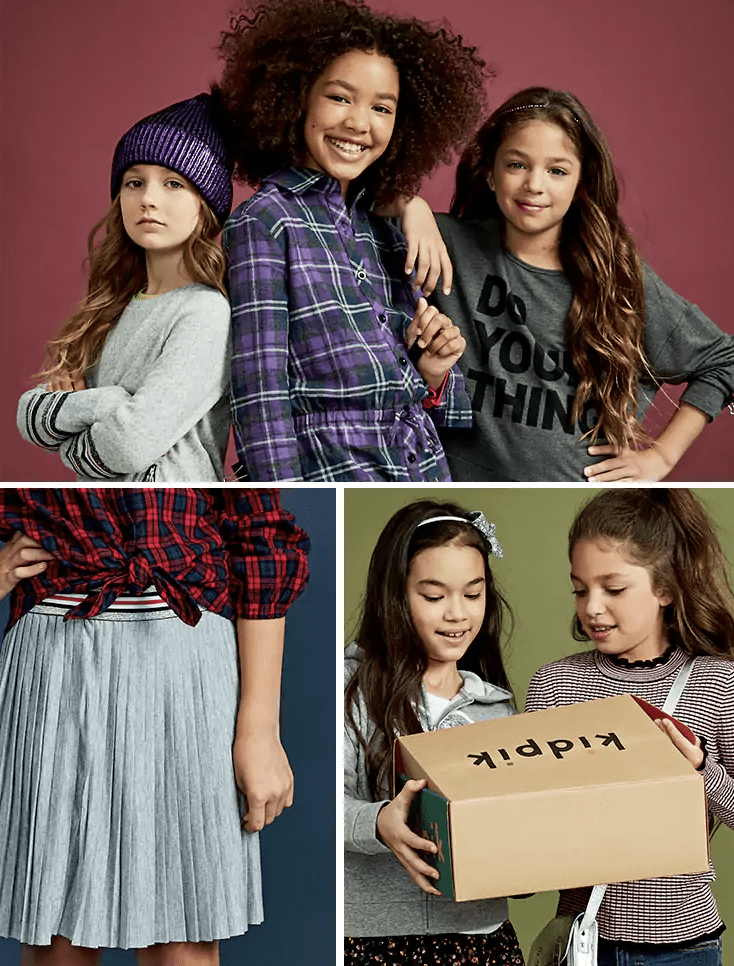 Kidpik Subscription Boxes – Clothing for kids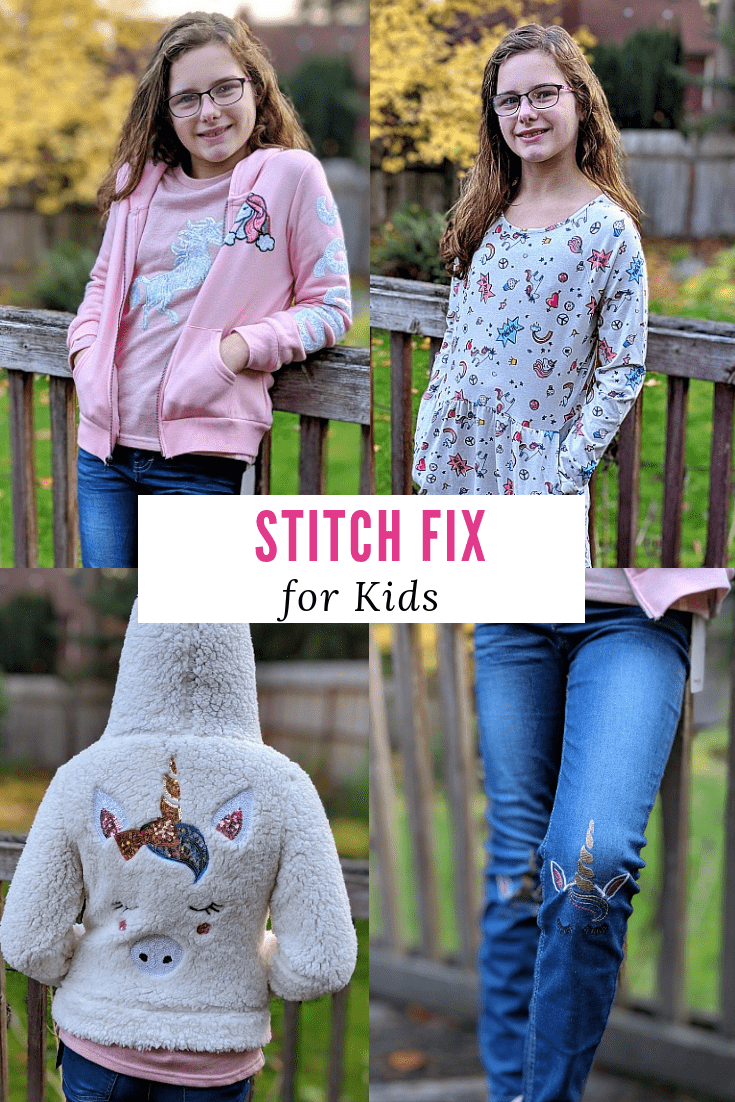 Stitch Fix Kids Subscription Boxes
Disclosure: We received one set of crafts to review, but we bought another set on our own because we thought it was such a fun set for kids!