Pass It On Childrens Consignment Sale – Hillsboro, Oregon
This is a very busy consignment season time here in the Northwest during the fall and one of the top children's consignment sales for the greater Portland area is the Pass it On Childrens Consignment Event which takes place in Hillsboro twice a year. This year the Pass it On sale will be happening from Thursday October 3rd – Sunday October 6th, 2013.  The Pass It On Children's Consignment sale is very well established as it has been around for a number of years, so you will find an amazing selection of items to shop for, all under one roof!  This sale is totally FREE for admission & plenty of free parking as well.
If you shop on Friday October 4th, 105.1 The Buzz radio station will have their street team at the sale from 10-12pm, giving out music promotions and doing contests! So, make sure to watch for that, too!
I am just amazed by the sheer size of this sale (you can get a glimpse by looking at the pictures) as they will have over 100,000 items from 600+ local families.  They will feature everything you could possibly need for babies & children – from Christmas dresses & handmade items to clothes for every age (preemie – juniors plus maternity for women), shoes, toys, baby equipment and gear, books, games, bedding, feeding & more.  Just look at the picture of some of the baby equipment – they have everything from baby furniture, strollers, highchairs, toddler beds, bouncy seats and more!
A bonus for the fall is that they will be featuring over 2,000 Halloween costumes – wow!! Now that is a way to get a much better deal on a costume that your child may only wear a few times.
I just wish I lived closer as I would totally go to this sale based on the huge selection & size of this sale as I think you could accomplish so much shopping for your children! You could definitely be set for fall and winter as well as planning ahead for future sizes. Just don't forget those reusable shopping bags to carry all your items!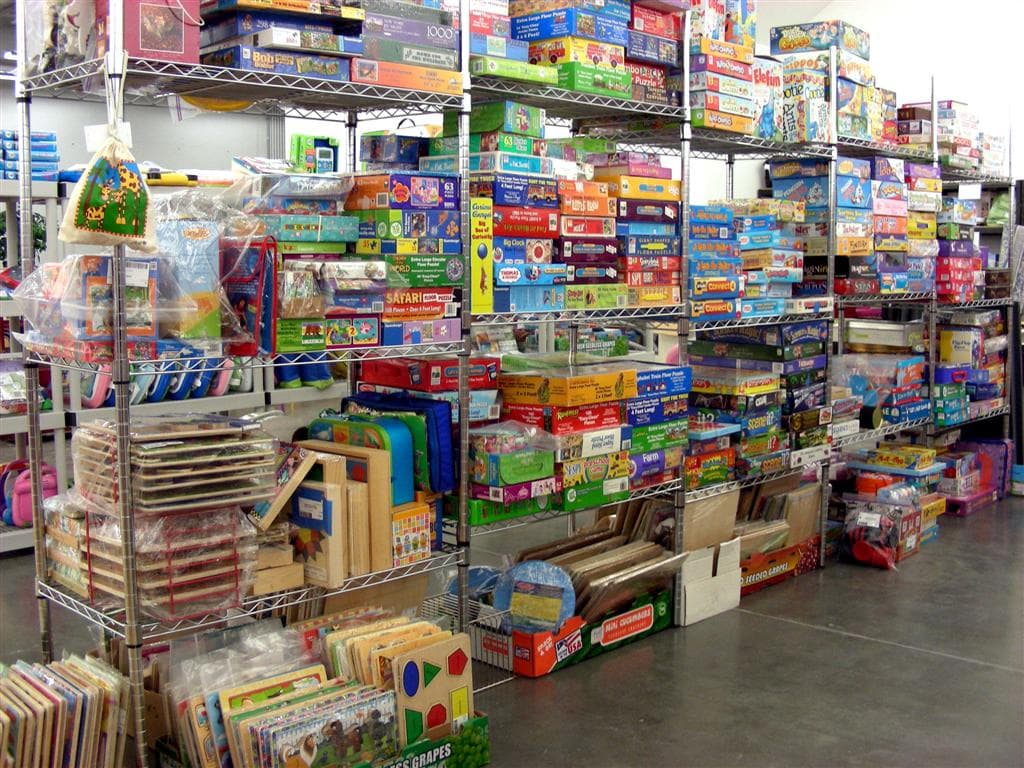 Here is the schedule for the sale:
Thursday October 3rd – 10am – 8pm
Friday October 4th - 10am – 8pm (they will have new items on this day as well due to more drop-offs on Thurs night of items)
Saturday October 5th – 10am – 5pm
Sunday October 6th – 10am – 5pm – many items will be 50% off on this day
Location of Pass It On sale:
Pass It On! Children's Consignment Sale
7451 NW Evergreen Parkway
Hillsboro, Oregon

Directions:  
Easy access from Hwy 26. Exit at Cornelius Pass Rd and go south; turn right onto Evergreen Pkwy and a quick right into our parking lot. See their web site for map, and other details: www.passitonsales.com
They do prefer cash, but will accept debit & credit cards with a minimum $15 purchase.
Diaper and Formula Drive:
The Pass It On sale will also be having a diaper and formula drive on all days of the sale. They accept unused/unopened formula & diapers of all sizes for donations. Also, any unsold items donated by consignors will all be donated to the NW Children's Outreach program.
Have you ever been to the Pass It On Children's Consignment Sale? If so, let us know what you thought! And if you go this year, we'd love to hear what deals you find!