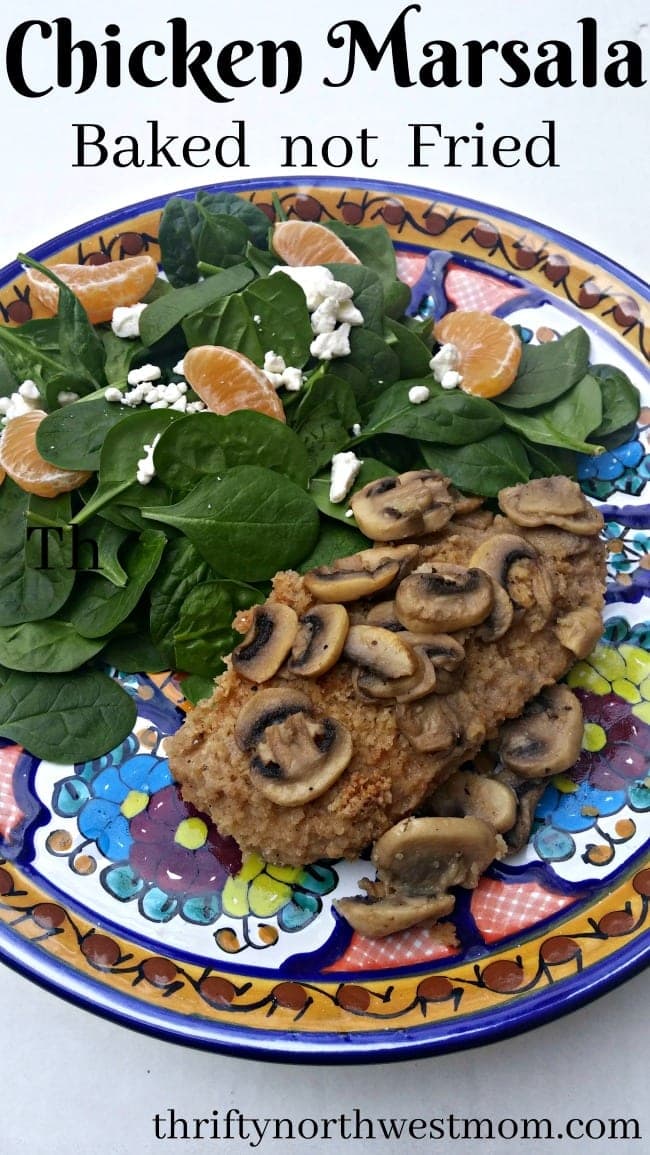 Chicken Marsala Recipe, Baked Not Fried:
One of my favorite recipes is Chicken Marsala. I was looking for a way to make a healthier version of Chicken Marsala, which requires that I fry up chicken breasts. I decided to try it with the Simple Truth products, and bake it, rather then frying it. We thought it tasted even better then the fried version!
For this recipe I started by picking up some Simple Truth Organic chicken, pasta, eggs, chicken stock, mushrooms and spinach (to make a side salad with). You can find the full list of ingredients below in the recipe.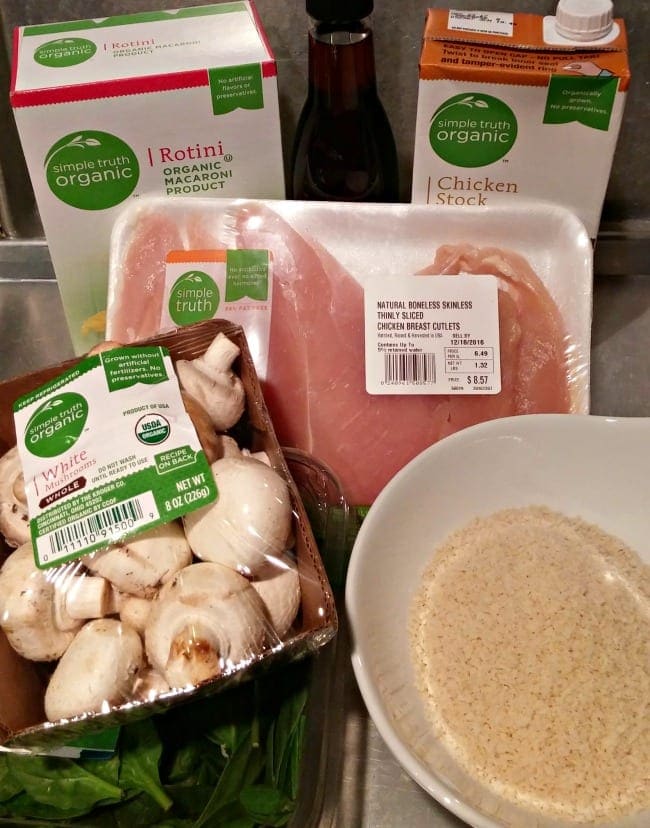 When I saw so many of the Simple Truth Organic products, that I use in this recipe, where on sell as part of the Wellness event, I knew it was time to try this "Baked not Fried" remake of my original recipe.
Dip the Simple Truth Organic Chicken in the Simple Truth beat eggs.
Coat in  seasoned bread crumbs.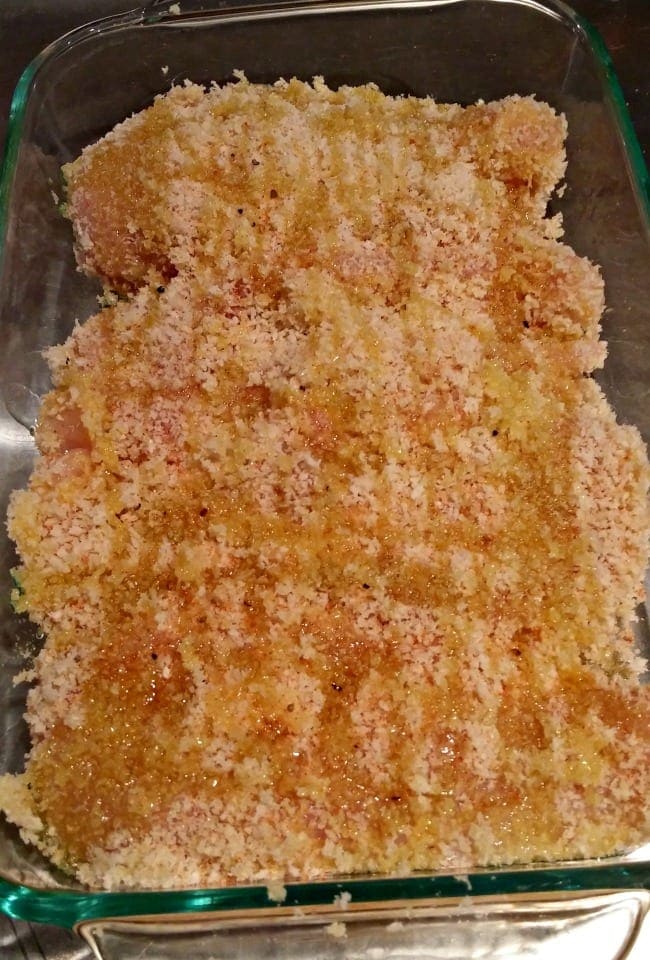 Place in a baking dish, and drizzle with olive oil.
Bake at 350 until chicken is cooked through, and bread crumbs are crispy (so much easier then frying)!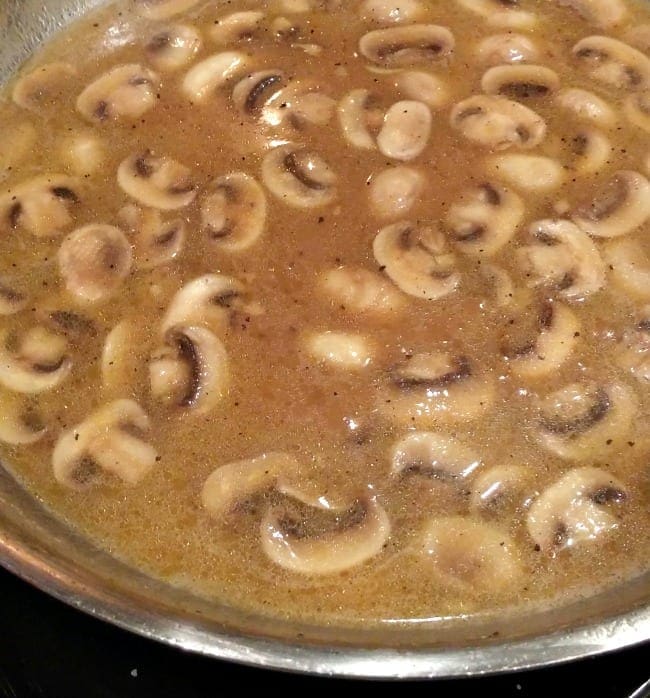 While the chicken is cooking, make up your Marsala sauce with mushrooms.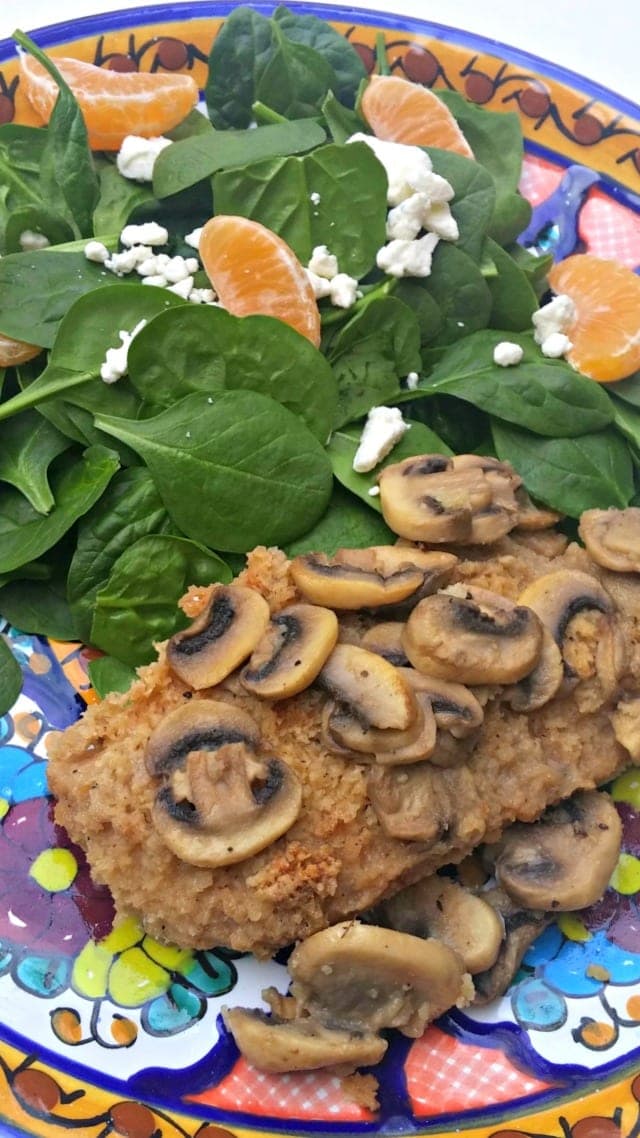 Once the chicken is cooked through, you can add the chicken breasts to your Marsala mushroom sauce and serve over pasta or potatoes (it goes well with fried potatoes or mashed potatoes). I also like to serve a simple spinach salad on the side.
Print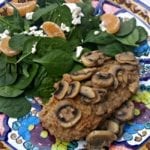 Chicken Marsala Recipe, Baked not Fried
---
Ingredients
Simple Truth Organic Chicken, boneless skinless chicken breasts
Simple Truth Organic Eggs, 3
Simple Truth mushrooms, 1 pk
Simple Truth Chicken Stock, 2 cups
Butter, 1/2 cube
Marsala wine or cooking wine, 1 cup
Italian Seasoned Bread Crumbs or Panko Crumbs, 2 cups
Olive Oil
Salt and Pepper
---
Instructions
Add eggs to a bowl and beat together
Add breadcrumbs to a bowl
Dip chicken breast in the egg, and coat it well
Next, dip chicken breast in the bread crumbs and coat it well on both sides
Place in a baking dish
Once you have coated all the chicken breasts, drizzle with olive oil in baking sheet
Bake at 350 for approx. 20 minutes (or until the chicken breasts are cooked through, and the bread crumbs are crispy)
Marsala Sauce
Melt butter in pan
Stir in one tbs flour, and cook for 2-3 minutes, stiring constantly
Slice up mushrooms and add to pan
Season with salt and pepper, and cook for about 3-4 minutes
Add in marsala wine and let it cook and reduce down for approximately 5 minutes
Add in chicken stock, and simmer for 20 minutes until the sauce reduces.
When chicken is cooked, add it to the Marsala Sauce and serve over noodles or mashed potatoes!
Save