Things To Do In Victoria BC with Kids – Tips for Traveling with Kids
This post may contain affiliate links and I may be compensated for this post. Please read our disclosure policy here.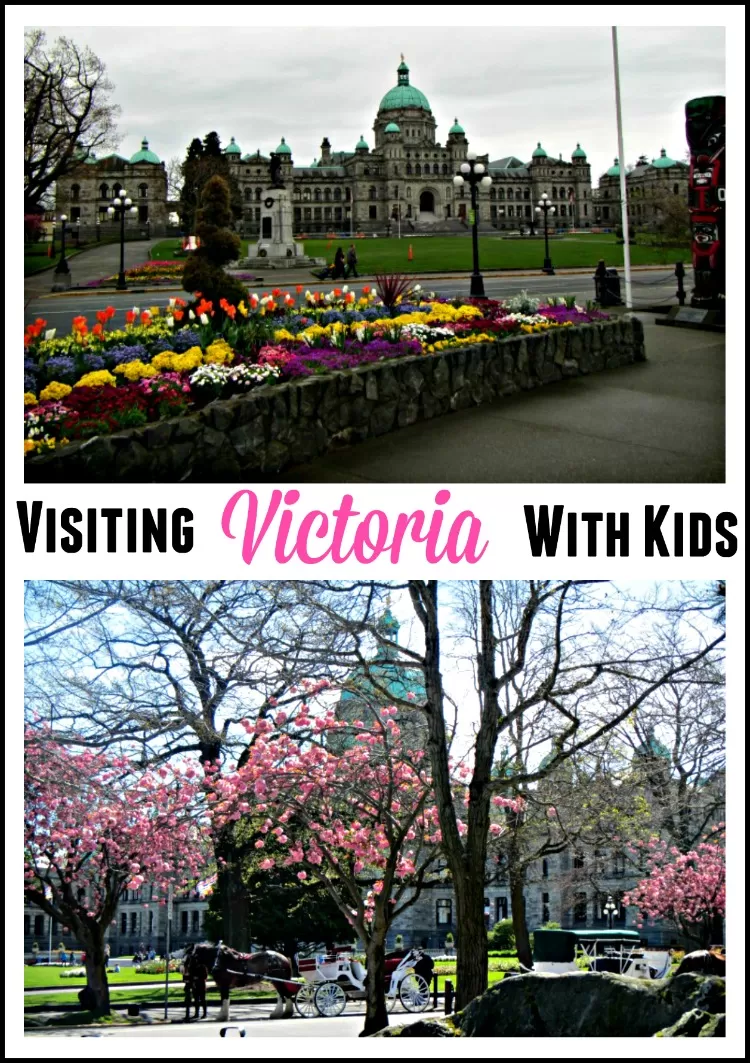 Things To Do In Victoria BC with Kids – Tips for Traveling with Kids
If you are looking for a great family getaway that is not too far away, consider Victoria B.C. It is only a few hours from the Seattle area if you take the Victoria Clipper, so you can make it a day trip or spend a few nights there. We love it there, and have a big list here of things to do in Victoria BC, especially if you have kids in tow!
I recently visited Victoria B.C. with my two daughters, and my mom. The city is beautiful this time of the year, and there were plenty of affordable options to have fun with kids in tow. My kids are home schooled at this time, and we found so many wonderful learning activities, that my kids only saw as FUN! Here is a list of things to do in Victoria BC with Kids, that won't break the bank!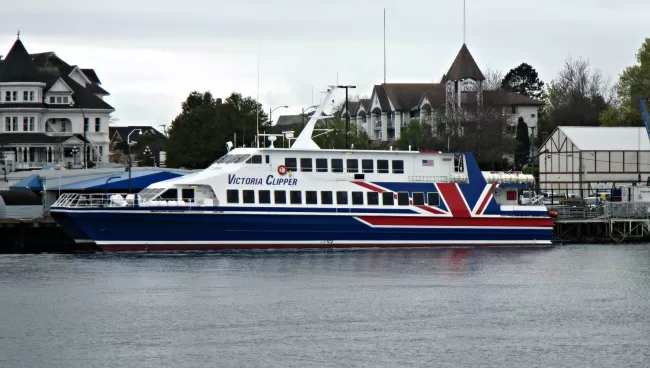 When you are planning your Victoria getaway you will want to consider the following:
We opted to stay at the Chateau Victoria; it is a nice family option. It is located in the downtown area, just up from the Empress (an easy walk from the harbor) and includes suite rooms (there is a bedroom with closing door, and then main room with a second bed and couch). There is also a roof top restaurant, with great views of Victoria.
What to do in Victoria (We have family friendly specific tips below, but in case you want a more general approach to your trip check out this article).
Things to Do In Victoria BC for Families (Kid & Parent Friendly)!
Malhat Skywalk & Slide!
They have recently added the Malahat Skywalk in Victoria, and it has a 65 foot slide to ride down it! It looks like lots of fun. This was not there when we visited, so we cannot share personal experience, but it certainly looks like a 'not to be missed' attraction currently! Find out all of the details here. 
My mom and I teamed up to take my two youngest to Victoria. We planned our trip to be as family friendly as possible. My kids are school age, but many of these activities will appeal to a wide variety of ages.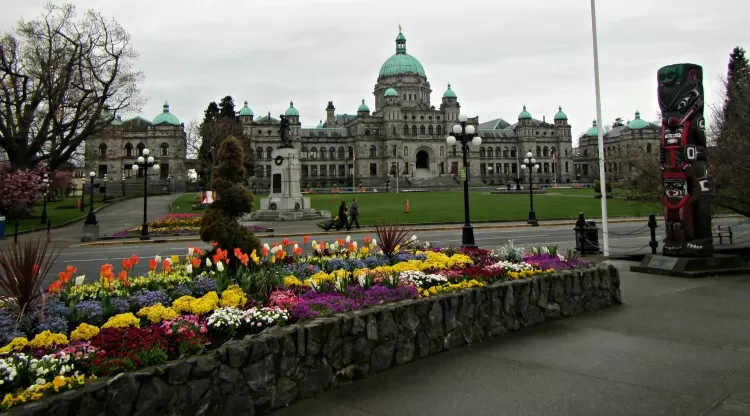 Free things to do in Victoria BC
Victoria is a great walking city. There are a number of things to do right in the harbor and downtown areas of Victoria. If your not up for a lot of walking, there are also great transportation options. We detail more of those transportation options here, but a couple to note are the water taxis, complimentary hotel shuttles and renting bikes.
One of the wonderful things about this city is that there are a number of free things to do in Victoria BC, most right in walking distance from the downtown hotels if you are staying n one of them. Here were some of our favorite spots we visited this Spring.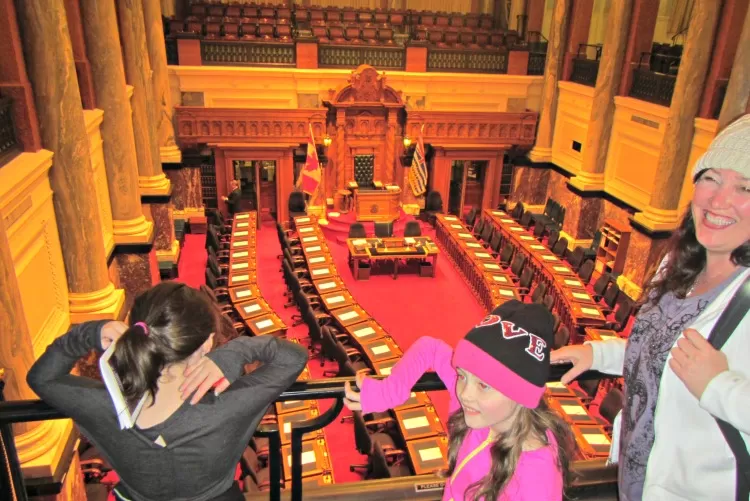 The Parliament building in Victoria is beautiful and completely free to go through. All of the following activities at the Parliament building are free:
Express Tours
Garden Tours
Architectural Tours
Self Guided Tours – this is the one we did. They give you a brochure, and you can tour the building at your own pace. Its not huge, so if you want a longer tour I would recommend one of the guided tours, but my kids loved roaming the building freely.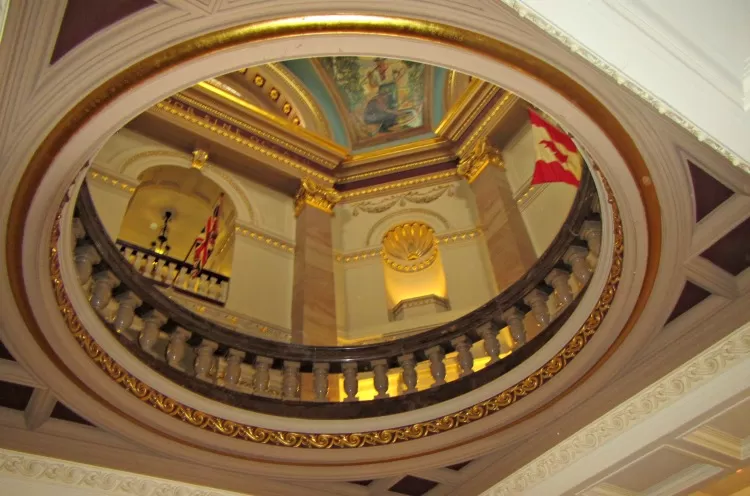 You can find the schedules for upcoming tours here. Some are available on a walk in basis, and some you need to schedule.
You can also find the Parliament Sitting dates here if you want to sit in a session. You will need to go to the third floor, and there is a special viewing area up there. Sessions are on Tuesdays. We viewed them preparing, but did not stay for the session.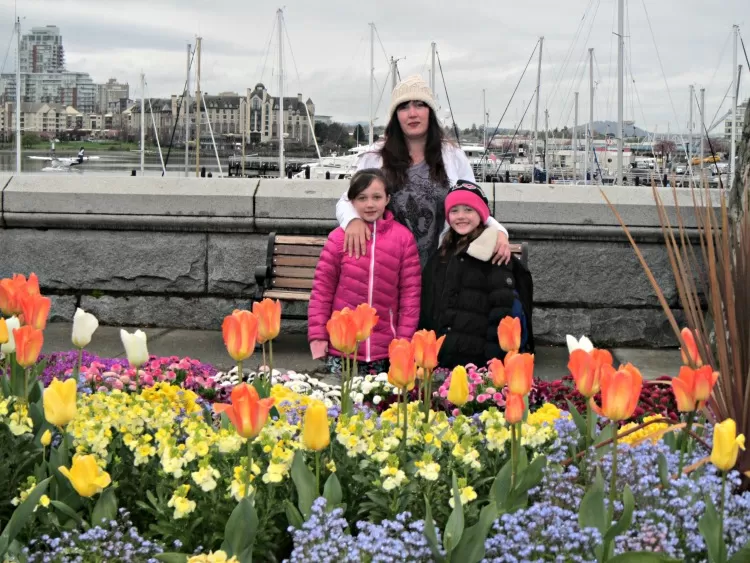 Walk the Harbor Area on the Waterfront
There is plenty to view along the waterfront. It is one of the prettiest waterfronts, in that the views are beautiful looking out over the water, or up over the city. There are beach areas if you walk down far enough, coffee shops, gift shops, restaurants and more to explore.
There were some pretty amazing private boats docked at the harbor while we were there. You can walk out on some of the piers to see the boats up close too.
Exploring the city!
If you take the Victoria Clipper over they will provide you a map on the boat. Your hotel concierge can also be a great resource. If you want to plan ahead, you can download walking map app, or print out a few specific walking tours here.
My kids saw their first phone booth ever. It was so funny to hear them ask questions about how you use the phone, and get really excited about the fact that it still worked. This gem is located in the brick walkways between the Bug Zoo and Miniature Museum, so its a really easy walk if your planning to visit both those spots and you have children who do not know what a phone booth is too!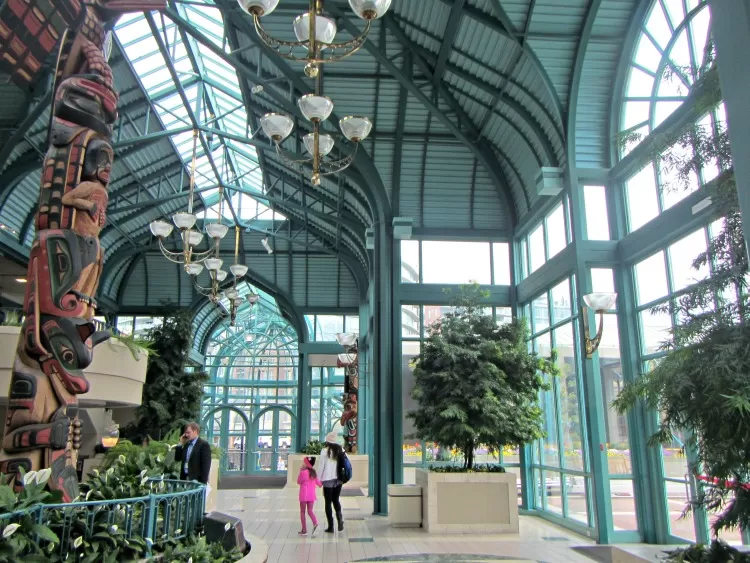 As part of walking through Victoria we were sure to stop in at the famous Empress Hotel. This is the atrium area attached to the hotel, just beyond their shops.
Visit Chinatown
This is about a 15 minute walk from the harbor area of Victoria, and is not huge, but fun to go through. Its the oldest Chinatown, second to San Francisco. Fan Tan Alley is also the narrowest in the city, and there are shops and restaurants to explore.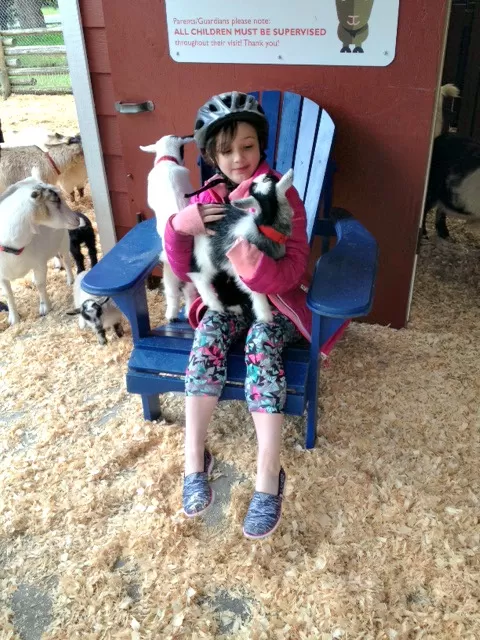 This was a favorite of my families, and we stopped here on our bike tour. Beacon Hill Park does not allow any commercial enterprises, so this farm is free of charge but donations are encouraged. The petting zoo area is full of goats and you can let your kids sit down and they will climb on them. My girls loved playing with the goats.
If you get there in the morning or afternoon (contact them for current schedules) you can watch "The Running of the Goats". This is a daily event where they have everyone move off the walking paths and they open the gates from the upper pen area and have the goats run down to the petting zoo area (and vice versa in the afternoon). It does not take long, but is very exciting for the kids.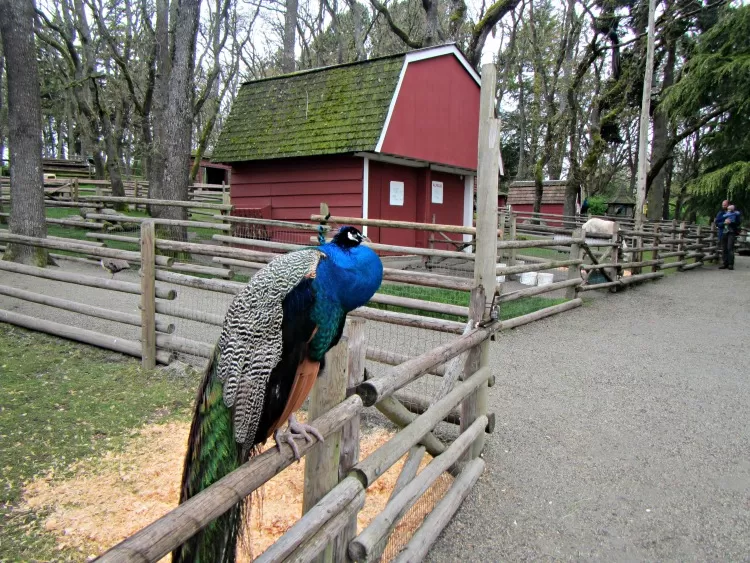 Both male and female Peacocks roam freely throughout the park, so you get to enjoy them up close and personal. They have been known to roam into the nearby neighborhoods too on occasion.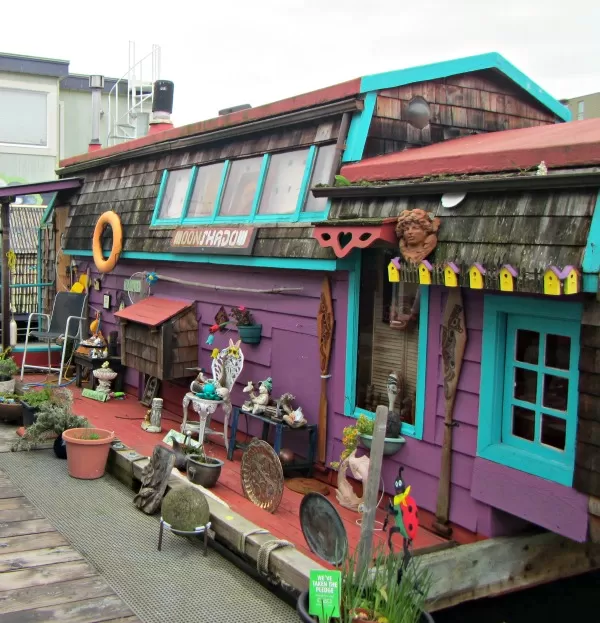 Spend Some Time at Fishermans Warf
This was another spot we hit on our bike tour with The Pedaler, and we loved it! Its a small collection of very eclectic water boats, as well as some restaurants and shops (it gets going in full swing as we get closer to the summer months). If you love Fish and Chips, its a great spot to stop for a meal. We biked here, but you could walk (a longer walk), drive, or take a water taxi from various areas in the city.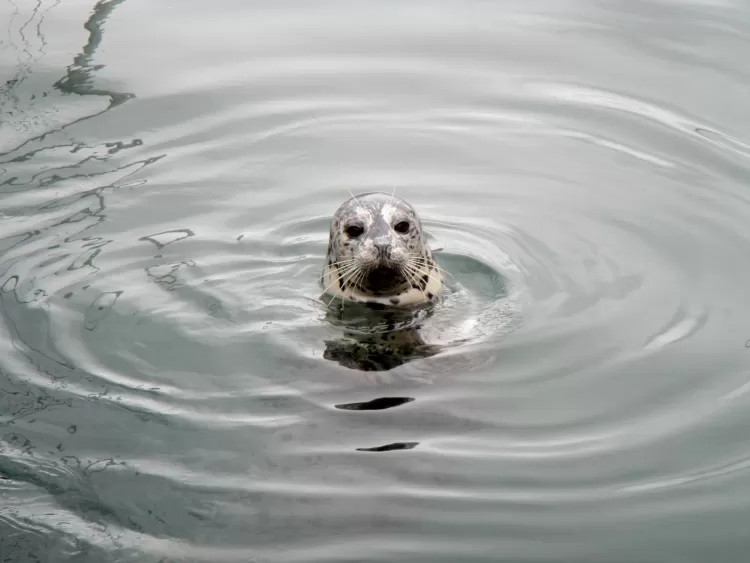 More Things To Do In Victoria BC For Families (beyond free)
Feed the Seals on Fishermans Warf
This was so cool! We bought some fish food from the Fish and Chips stand right on the doc for a few dollars and the kids were able to throw it to the seals at the doc next to the shop. The seals do not disappoint here, they put on a full show for you!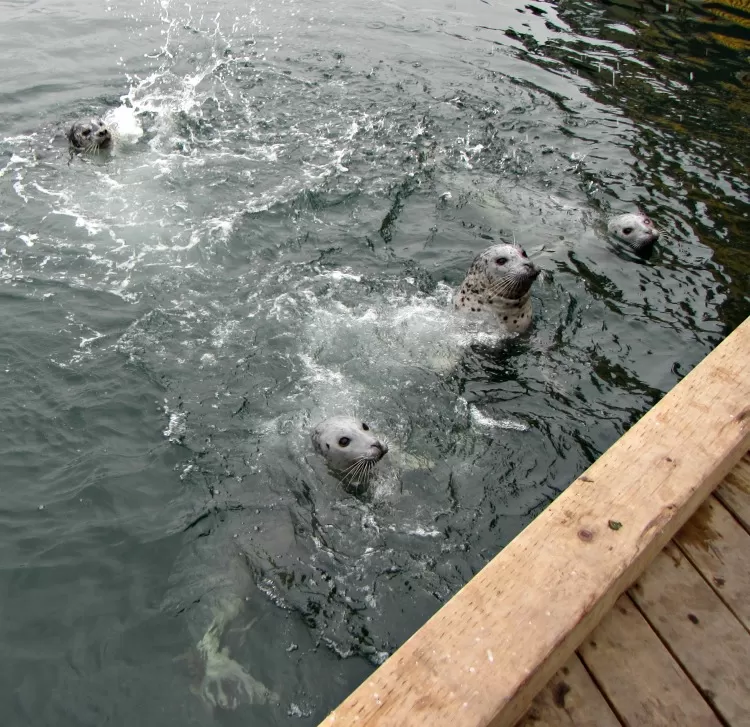 The seals all come rushing up for the food (but so do the Seagulls so you have to keep the food covered or they will steal it).
You can book a water tour, or just use the water taxis as a way to get around town. The prices will vary based on where you want to go, but it can be an affordable option to get from point A to point B. Plus, starting in May, they offer FREE water ballet shows on the weekends!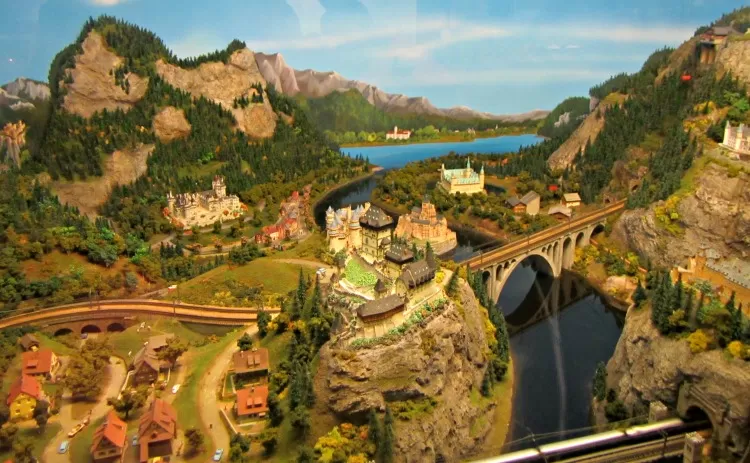 Miniature World was one of our favorite stops. We were not sure if we wanted to spend the money to go in here at first, but we were so glad we did. It was full of miniature exhibits of little towns, and trains, as well as houses, circuses, fairy tales and more. I think it took us a good 40 minutes to an hour to enjoy this spot, and we did not regret it at all.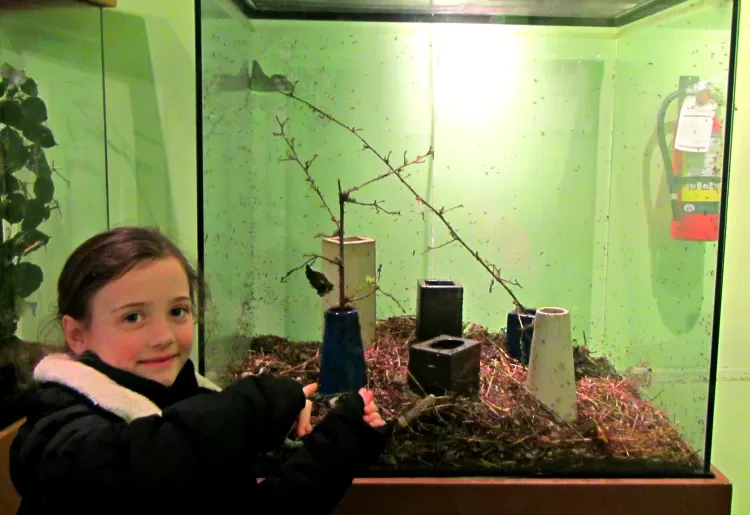 This museum was very small, and I do not think we would do it again. That is probably because there is one in Bremerton that we visited for free, so it seemed pricey to me for the number of exhibits. They state at the front that it takes about an hour to go through – but that is assuming you are letting the tour guide take you through. Otherwise it took my kids about 10 to 15 minutes to see it all. We were definitely out of there in under 20 minutes. If you are someone who loves bugs though, and would be interested in the tour then it would likely be a great spot for you.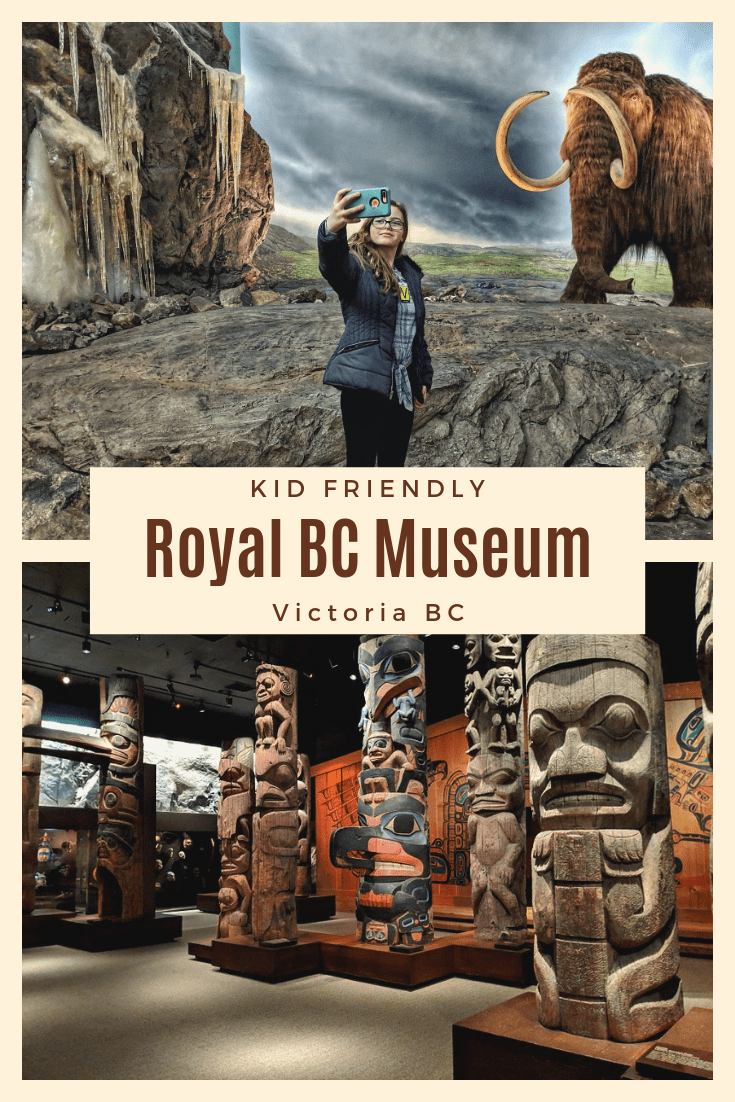 Find all the details you need to know about the Royal BC Museum here, as well as tips for visiting with kids. Jens family recently went, and they loved the museum, and have lots of great info to share on it!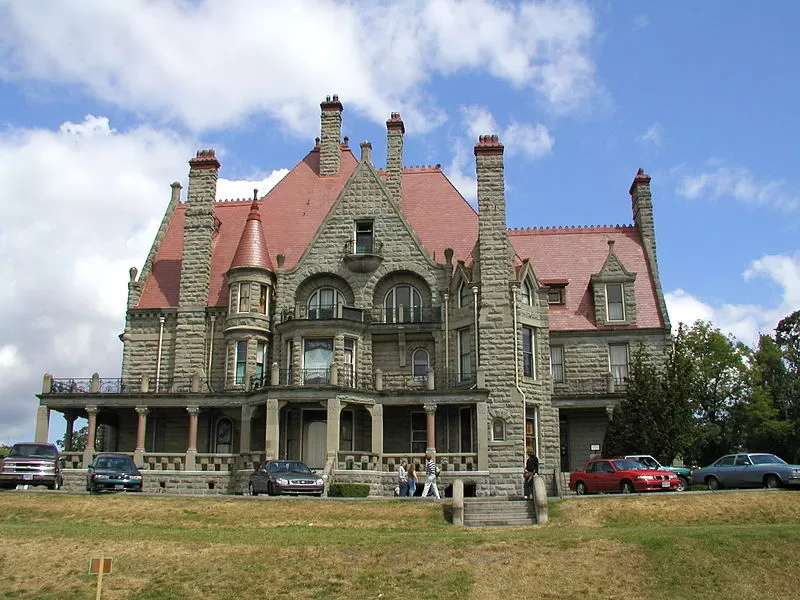 Photo Credit: Wikipedia
This is one we had hoped to visit, but ran out of time before we made it there. I have heard it is fun to tour, and is very affordable, and definitely plan to stop in next time around!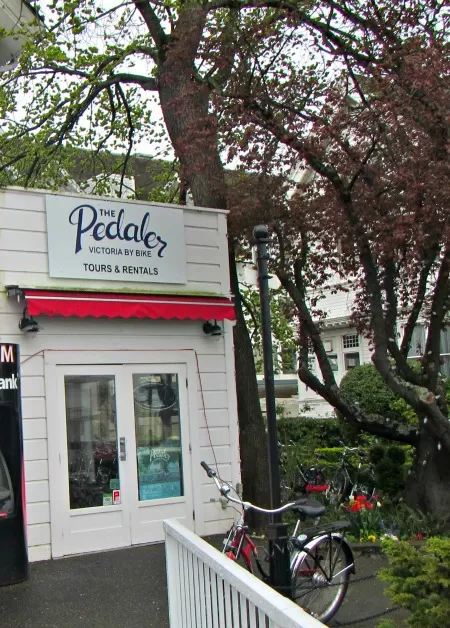 Take A Bike Tour Around Town 
My crew went on a bike tour with The Pedaler Cycling Tours, and it was one of our favorite things that we experienced in Victoria. Our tour guide, Paul, was full of knowledge, and really great with the kids and accommodating people at different levels. They book custom bike tours for families, so you can go at your own pace. If you have a special needs child, this might be a nice option for your family, as they have experience in making sure the bike tour is a good fit for everyone.
If you do not want to pay for a guided tour, their bike rentals are very affordable, and a great way to explore the city. There are lots of options too, from classic bikes to e-bikes and even tandem bikes and more.
Everyone from grandma to my youngest enjoyed our bike tour. I even had one child who was not feeling well, and started to run out of energy mid way through the trip. Our tour guide did not lose patience with her. Instead he had us walk our bikes back to their office, and got a special bike he could push her in for the rest of the tour. Now that is going above and beyond!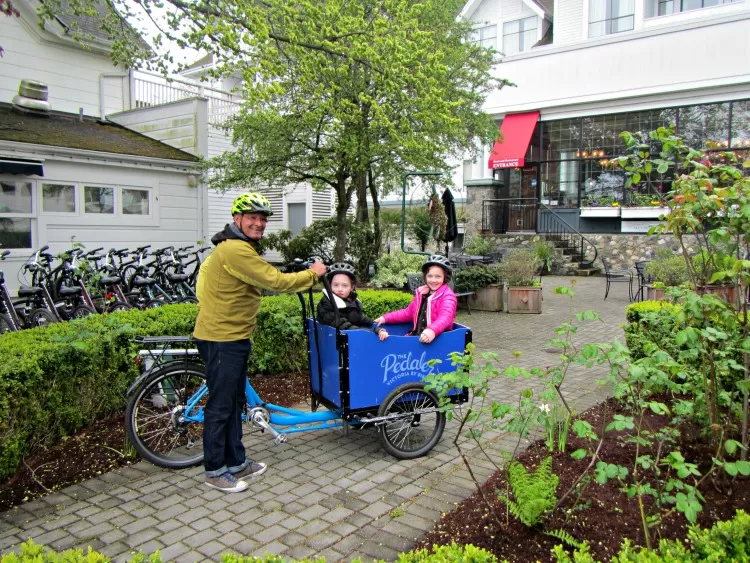 If you have little ones, you can strap them into the blue box (mine where a bit big for it, but you get the idea if you have toddlers or pre-schoolers and still want to book a tour).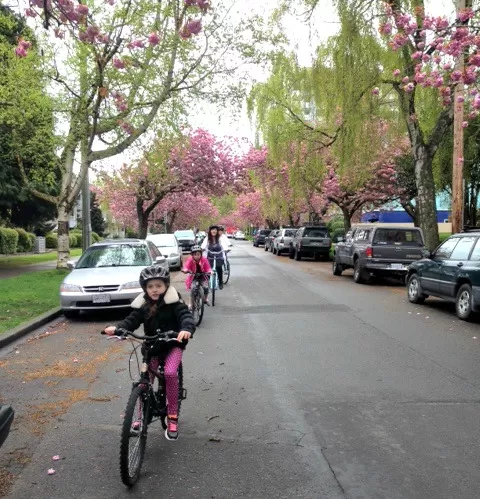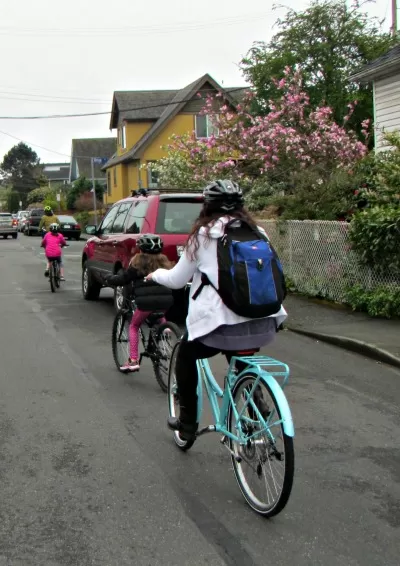 The bike tour allowed us to explore neighborhoods in Victoria that we would likely not have seen. It is a very bike friendly town, and so we found it easy to ride throughout. The neighborhoods were so beautiful with all of the historic homes, and was a very serene ride.
If you book the custom family tour you can choose where you want to go. We did a two hour tour, and our first stop was the Running of the Goats and Petting Zoo we mention above. Next we saw the largest free standing totem pole in the world. It was so interesting to learn so much about the history of Victoria while on our bike trip. Lastly, we headed out to Fishermans Warf and fed the seals. It was a great way to fit these outlying activities into our short schedule.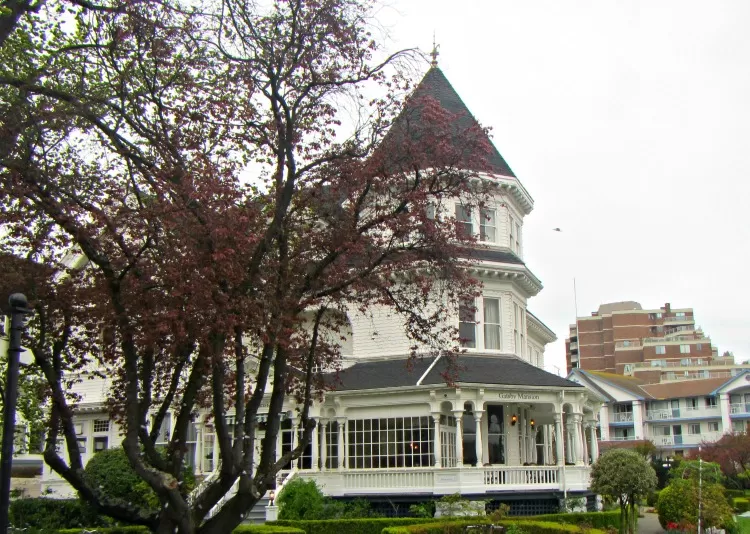 If you want to experience an Afternoon Tea (that Victoria is so famous for), but do not want to pay the high prices at The Empress, then check out this list of various other spots you can enjoy a traditional afternoon tea time during your visit.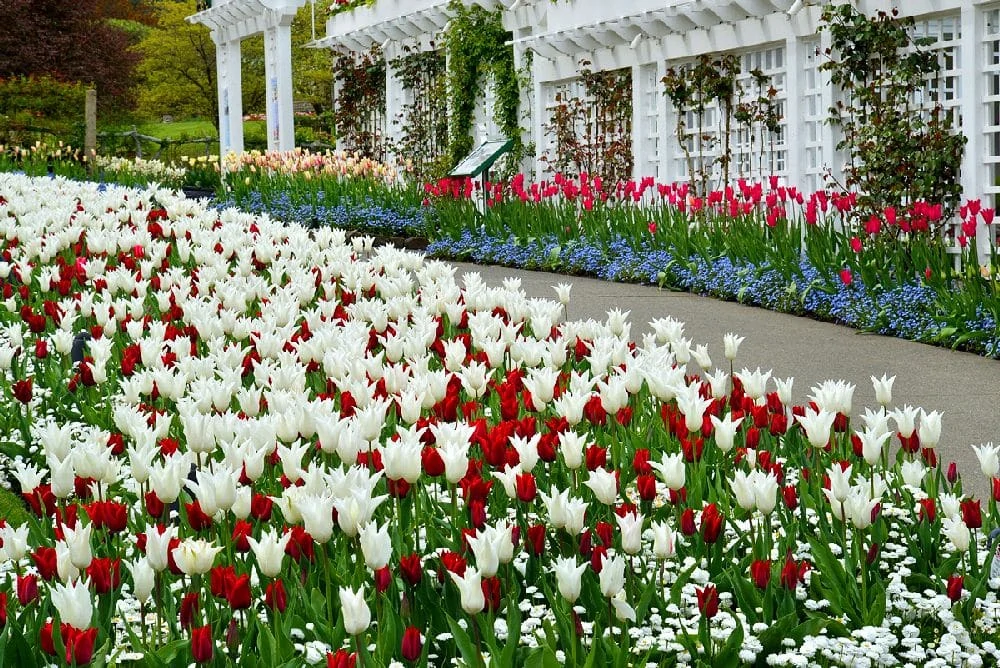 Photo Credit: The Butchart Gardens Blog
We were not able to make it out to Butchart Gardens this visit, but Jen has been, and highly recommends it. She went at Christmas time last year (and has lots of times on how to get there and what to expect here), but I have heard that it is beautiful in the Spring time as well.
These are not cheap, and will start at around $55 (CAN) pp, for a 15 minute tour. It can be a splurge event if its something you love to do (I recommend taking it in the evening, when the Parliament building is all lit up if you choose to do this one). We did not make it on one this trip, but my mom has done the evening rides in the past and she really enjoyed it as a splurge.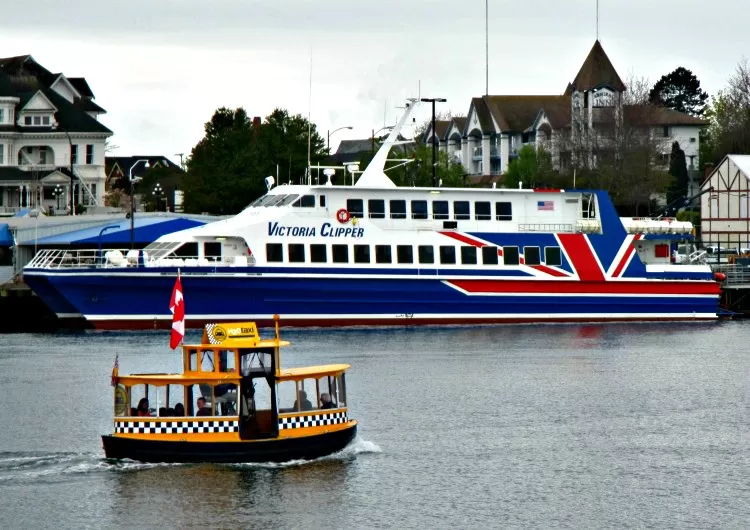 We have a full article with Tips on Riding the Victoria Clipper here, if you want more information. Here are some highlights from our recent trip as well.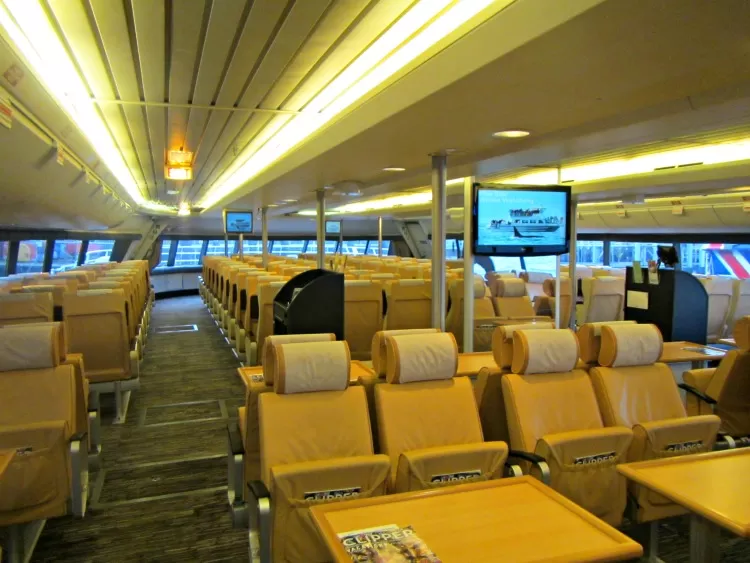 Getting There / Seating Assignments (how to get good seating) –
My family found the Victoria Clipper a very convenient and comfortable way to travel from Seattle to Victoria. Here are some recent tips we discovered to make your trip better:
You can park at a nearby parking garage for $10 per night (they give you a voucher that will bring your parking down to this rate – which is a great daily rate for downtown Seattle).
Be sure to arrive an hour prior to your departure time. They start to board around 45 minutes prior to departure, and stop boarding 15 minutes prior to departure.
Seating works by putting you in boarding groups. Those boarding first get their first pick of seating. The boats can book up, so chances are you will be sharing seats with others.  Here are some tips on how to get the best seating:
Boarding groups are assigned by your purchase date. If you know you will be traveling to Victoria, book your tickets as early as possible. The longer you put it off, the further back you will likely be in the boarding group order.
You can check in up to 7 days in advance to get your boarding group assigned.
If you are traveling with small children, ask to pre-board when you check in. The website says that is allows priority boarding for families with kids 3 and under, but on our recent trip they were making announcements for kids 6 and under – so you may want to ask at check in if you can board early if you have young kids.
Priority boarding is also given to those with a disability, and those needing extra time to board.
ID Required to Travel to Canada (especially with kids) – 
Travel to Canada requires an enhanced ID or passport for adults.
If you are traveling with children under 15 you will need to bring their certified birth certificate.
** Note ** If you are traveling without both parents present you will need to bring a signed note from the parent that is not traveling with you expressing their permission for the kids to enter Canada, or custody papers if you have full custody (I had my husband include his number if they wanted to contact him). This is true even if there are no custody issues and parents are still married. 
You are riding on a boat, and thus the possibility of experiencing some sea sickness. Here are our best tips if your prone to getting queasy – 
They do sell Sea Sickness medicine on the boat, however it takes 20 minutes to get in your system so I recommend you buy it ahead of time and take it before boarding. If you forget, and would like to buy it, you can get it at the gift shop on the boat. I would recommend making that your first stop after finding your seats.
Pack a few Gallon sized Ziploc bags. One of my girls was not feeling well, and these bags were very handy to have on hand for when she got sick. We would easily zip them up and dispose of them. Its also great to have a travel pack of wet wipes on hand for clean up.
We asked one of the Clipper employs where it was best to sit if you got sea sick. They recommended the bottom level of the boat, and towards the back. We sat at a table in the back of the bottom level by the gift shop, and that seemed to well.
More Articles You Might Be Interested In:
Disclosure: This giveaway and our trip over to Victoria and tour have all been sponsored by the Victoria Clipper.  All opinions are 100% mine. See our disclosure policy  for more details.
Save