Versatility of Kohl's Rock & Republic Jeans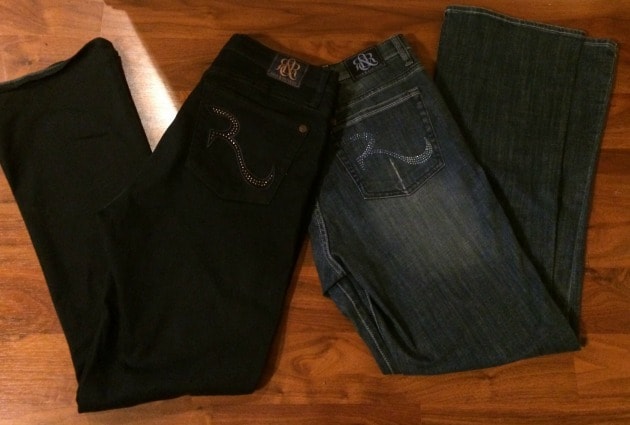 I mentioned last week that I headed out to Kohl's to check out the Rock & Republic clothing line & I pretty much fell in love with how comfortable their jeans are, especially as I've had a week or two now to wear them.  I also had fun checking out all the Kohl's sales & clearance sales going on right now – so many deals in mens & womens clothing, accessories, shoes & more! {You should definitely head to your local store to see the huge selection of clearance they are offering right now.}
I was in need of a few different outfits – mainly everyday outfits for our busy schedule of meetings at church or my kids' schools, coupon classes, & more, plus I had a few upcoming blogging events that I wanted to have a little bit of a dressier outfit or two. So, when Kohl's challenged us to come up with a dressy & casual denim outfit, I was definitely looking for comfort overall, but a way to have versatility with the outfits since I am constantly on the go & need to be able to switch from mom mode to blogger/business woman mode easily! That's why I really liked the Rock & Republic brand as they are dressier looking jeans that can work so well either as more casual jeans or dressed up with heels & a blouse so that you can wear them to events.  And like I mentioned earlier in the week – comfort & fit is the biggest thing for me with jeans as it's been so difficult for me to find the last few years & Rock & Republic jeans definitely fit all my requirements & is now my new favorite denim to wear!
Here's a look at the outfits I chose: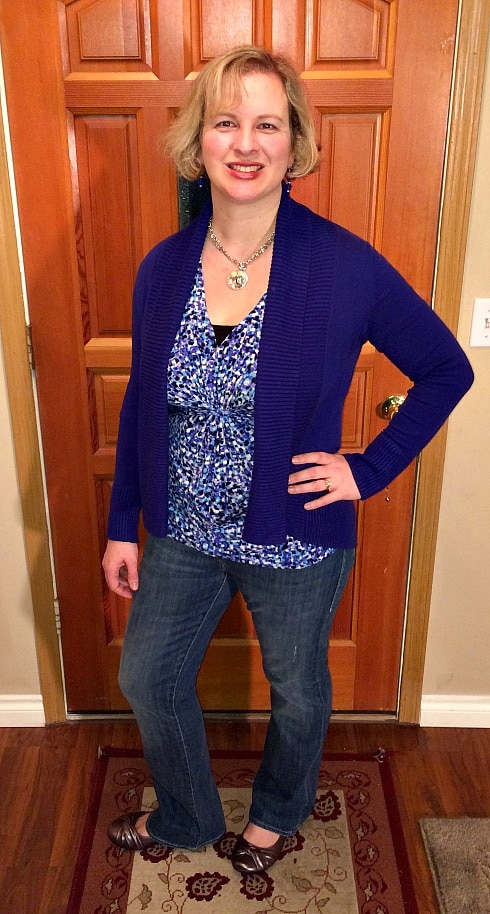 Casual Outfit:
Rock & Republic Jeans – $50 after 15% coupon
Rock & Republic Seamless Cami – $15.47 after 15% coupon
Pewter flats – $25.49 after 15% coupon
Clearance Daisy Fuentes top – $9.18 after 15% coupon
My sweater
My earrings & necklace
Total for outfit: $100.14 
Casual / Dressy Outfit: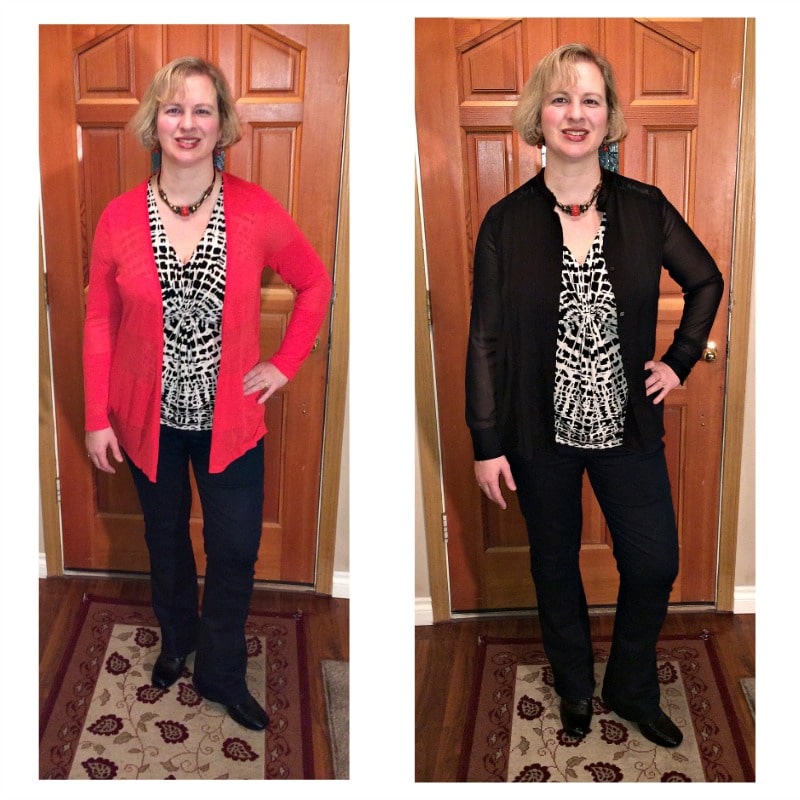 From Casual to Dressy with Rock & Republic Jeans:
With this outfit, I wanted to find a way to dress up an outfit from a nice outfit to wear to meetings or at school volunteering to make it work for a date night, without  I kept everything the same except I switched out the orange sweater for the black sheer top from Rock & Republic & kept the pop of color from the orange in the necklace & earrings. The dark Rock & Republic denim jeans are so versatile that you can dress them down or up, depending on how you style it with accessories & more.
Rock & Republic Jeans – $50 after 15% coupon
Orange Sweater – $25.49 after 15% coupon
(switched to Rock & Republic Black Sheer Top for dressy look – $12.24 after coupon)
Black Shoes on clearance – $13.44 after coupon
Black & White Top (mine – bought at Kohl's several years ago)
Necklace – $2.55 clearance & after coupon
Earrings – Mine
Total for 2 outfits (1 dressy & 1 casual):: $103.72
*Plus I earned $10 in Kohl's rewards with these purchases to receive at the end of the month!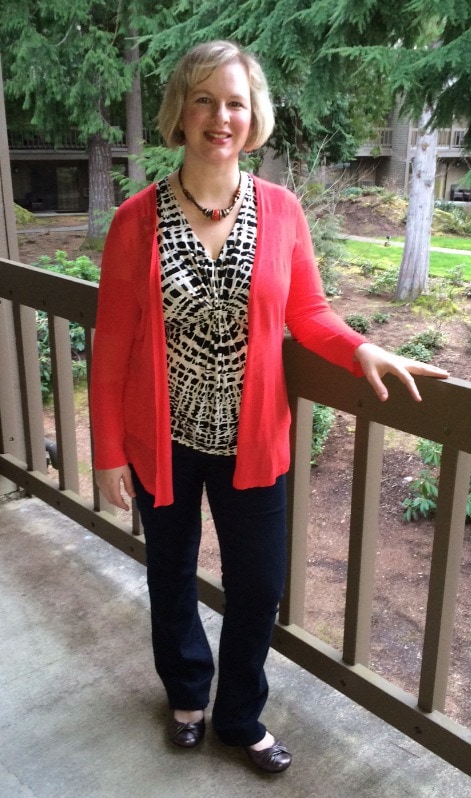 I actually got a chance to wear both the blue & orange outfits this past week at a blogging event I was at (more on that later this week) and these jeans were perfect as I was able to wear the jeans out for a hike in the woods to a waterfall but then quickly change & add a pair of flats & dressier top & sweater to head to dinner. They were the perfect combination of comfort yet still looking dressy enough for dinner & an evening out.
I wanted to share these outfits with you, just so you could see how versatile the Rock & Republic brand can be & how you can still take advantage of great sales & coupons at Kohl's while buying quality brands that will last & provide you with lasting fit & many options within your wardrobe. My total for these three outfits was $203.86 + $10 in Kohl's rewards – a great price considering there are combinations of outfits I could create from these, with some great wardrobe staples such as the jeans, pewter flats & black heels.
Disclosure:: Kohls provided me with the gift cards to shop with and find deals to share with you all.   All opinions are 100% mine, including my newfound love of Rock & Republic jeans! See our disclosure policy  for more details.