Uggs for Sale at Ugg Closet – Up To 70% Off Sale!
If you are looking for Uggs for sale, you will want to check out their current Ugg closet sale going on right now. We found Uggs on sale for up to 70%, and discounts on various styles, including Ugg boots for women, Ugg sandals and more.
If you have never shopped the Ugg Closet before, these are pop up shops that Ugg offers for a limited time basis, where you can buy last chance clearance Ugg items. They are only available for select shopping periods, and only a few times a year, but are a great way to save on Uggs when they are available to shop at.
And right now (for the next 4 days) you will find this UGG Closet pop up sale going on here, with lots of styles of Uggs on sale! Sizes and styles will sell out quickly during these sales, so shop it soon for best selection if you are interested.
They offer FREE GROUND SHIPPING ON ALL CLOSET ORDERS $99+
Here are some of the deals we found in this Ugg Sale: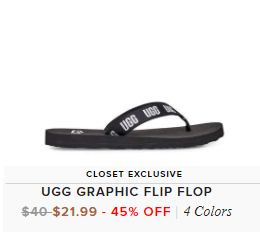 These Ugg Flip Flop sandals are  $21.99 (reg. $40)

Kids Glitter Ugg Slides are just $21.99 right now (reg. $40)!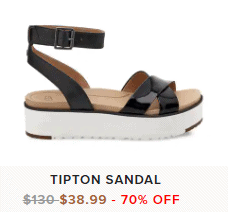 This Tipton sandal is 70% off!
Find all of the Ugg Sandal Styles on sale in the Ugg Closet sale here. 
Ugg Boots & Sneakers on Sale: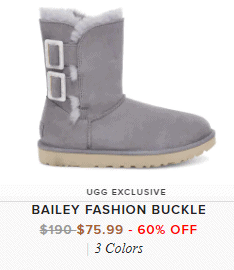 These Ugg boots for women, 60% Off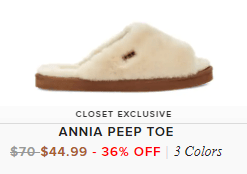 These comfy Ugg slippers are marked down too.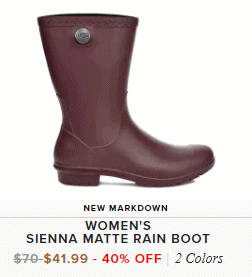 Rainboots are 40% off (in short and tall styles)