Trinity Pumpkin Farms – FREE Hay Rides & Bouncy House Deal!
Update – it looks like Trinity Tree Farm is now a wedding and events venue, and there are no longer pumpkin farm activities. It is a beautiful spot if you are looking for a great event space though!
My family stumbled upon Trinity Tree Farm (in Issaquah) a few years back, just by accident. We enjoyed it so much that we decided to head out this past weekend for another visit this year. We were not disappointed, it got even better!
This is only the third year that Trinity Tree Farm has been offering U-Pick Pumpkins and harvest time family fun. It was hidden away, but an easy drive from Issaquah (off Issaquah Hobart road, there are signs that lead you all the way to the farm). The drive is nice, the setting was beautiful (minus power lines), and there were no crowds (huge plus in my book)!  You drive up a gravel road to get to the farm, and as soon as we parked and headed towards to gift shop we were met by one of the employees. They informed us of all the options that the farm has to offer. That was a great way to start off our visit.
Entrance to the farm is free, and there are nominal fees for some of the activities.
Here are some highlights from our visit: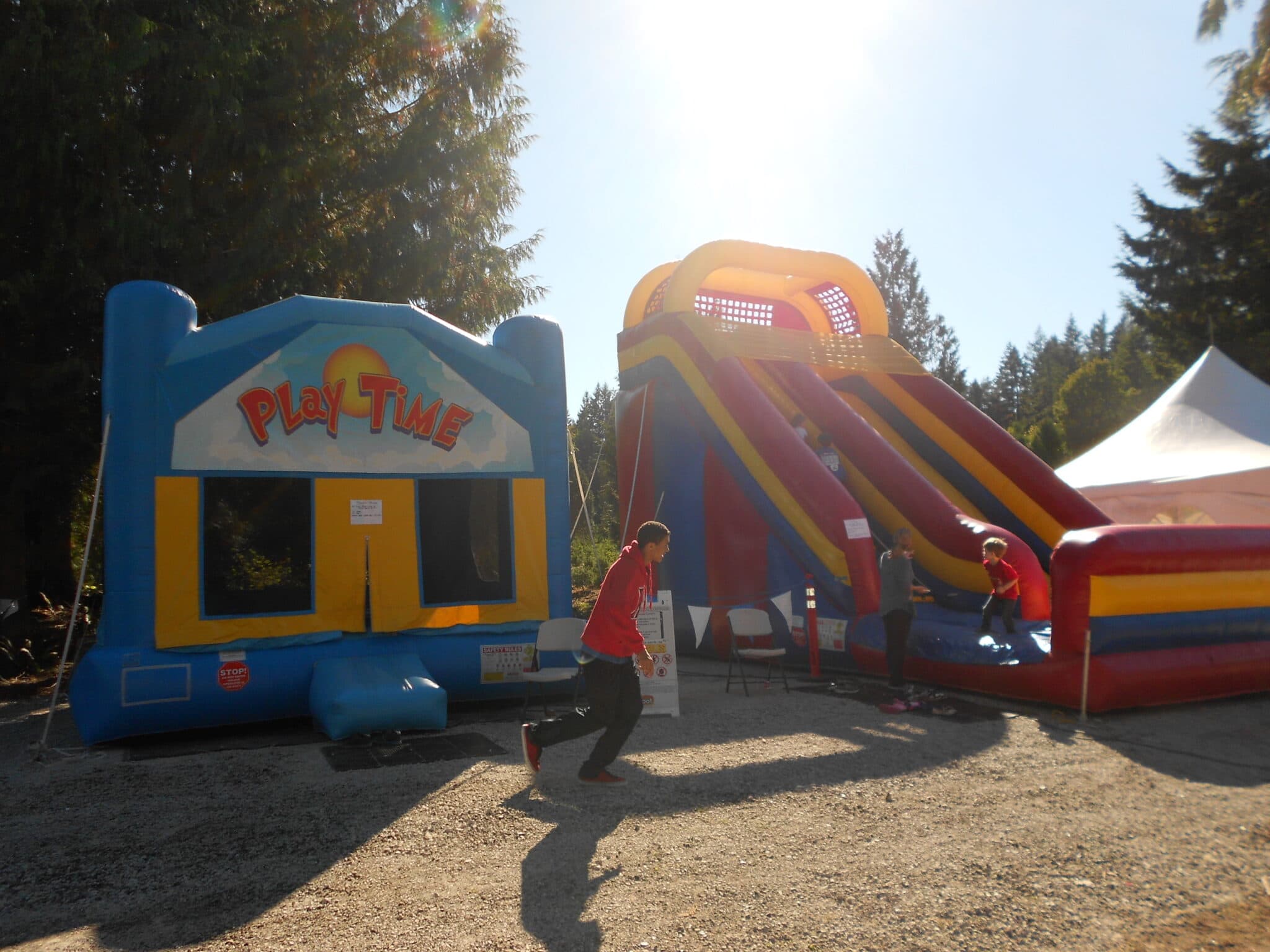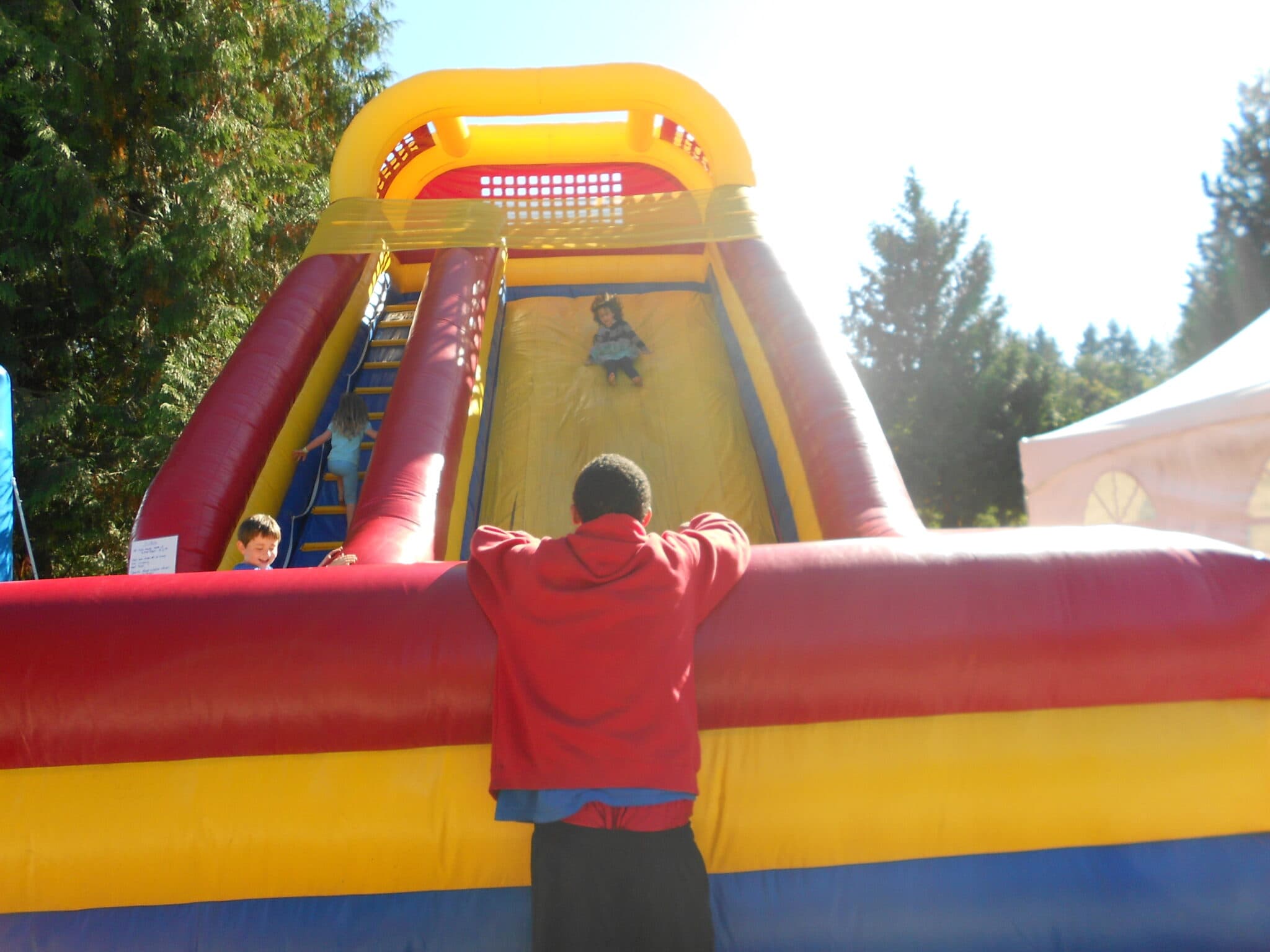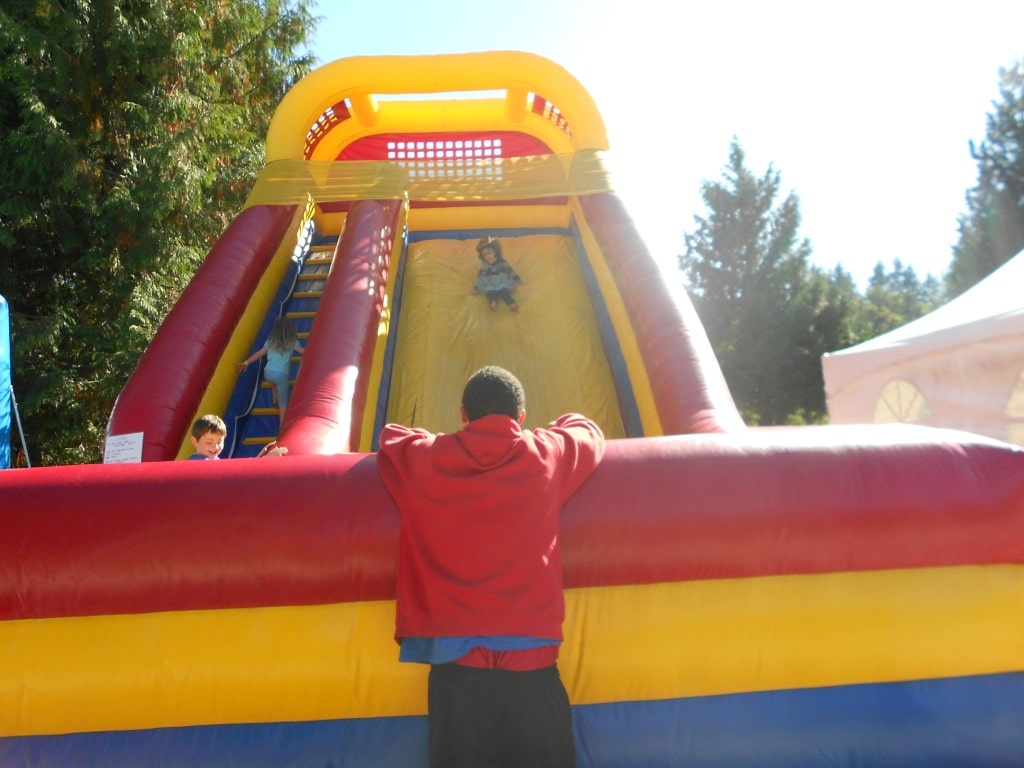 Unlimited bouncy house fun with bracelet for $5, in the bouncy house, or bouncy slide. This year there was a birthday party on site, and still my kids had no trouble enjoying the bouncy house fun. No long lines, and best part is that I could sit at the fire pit, relax and easily keep my eye on my younger kids.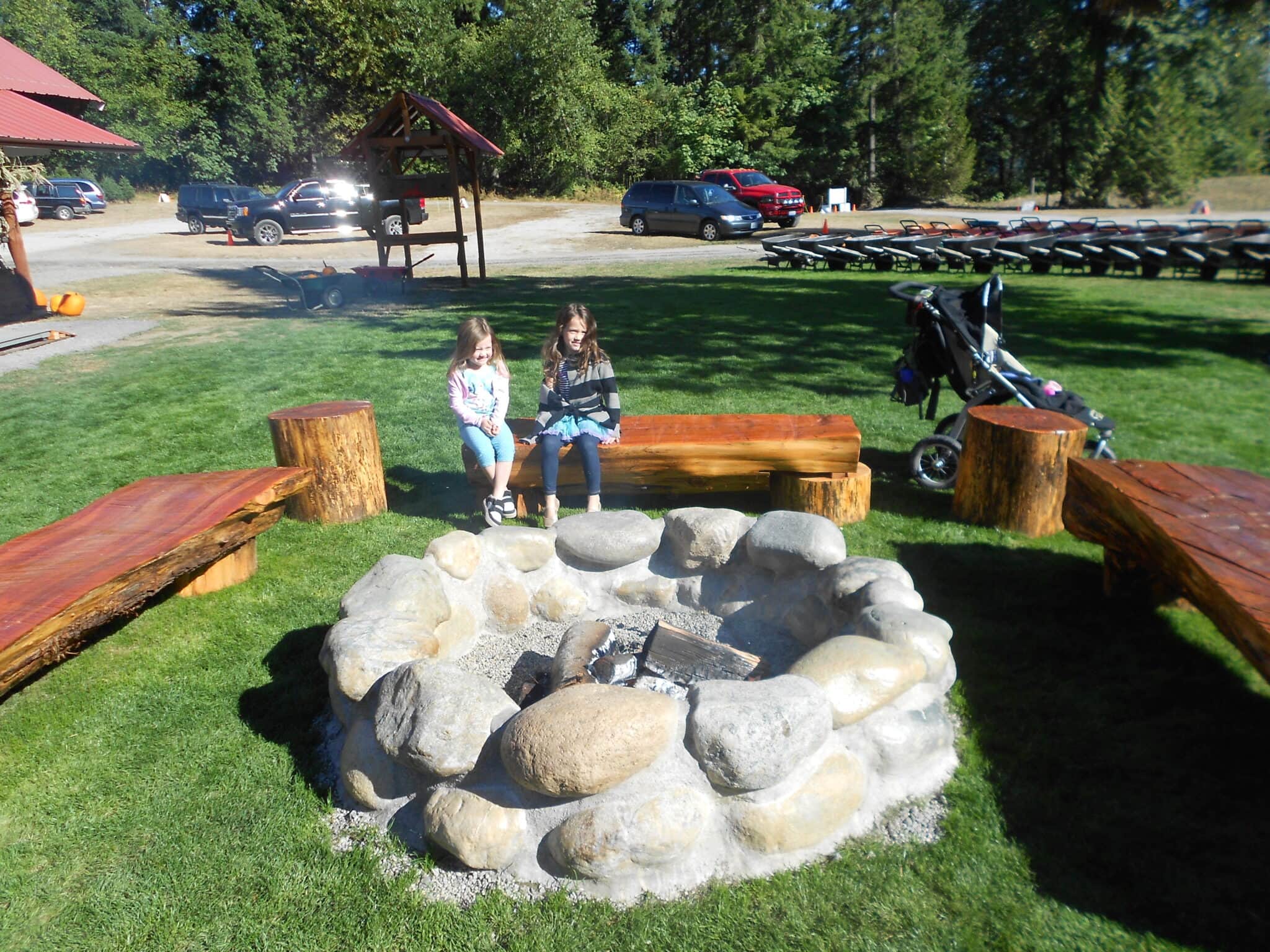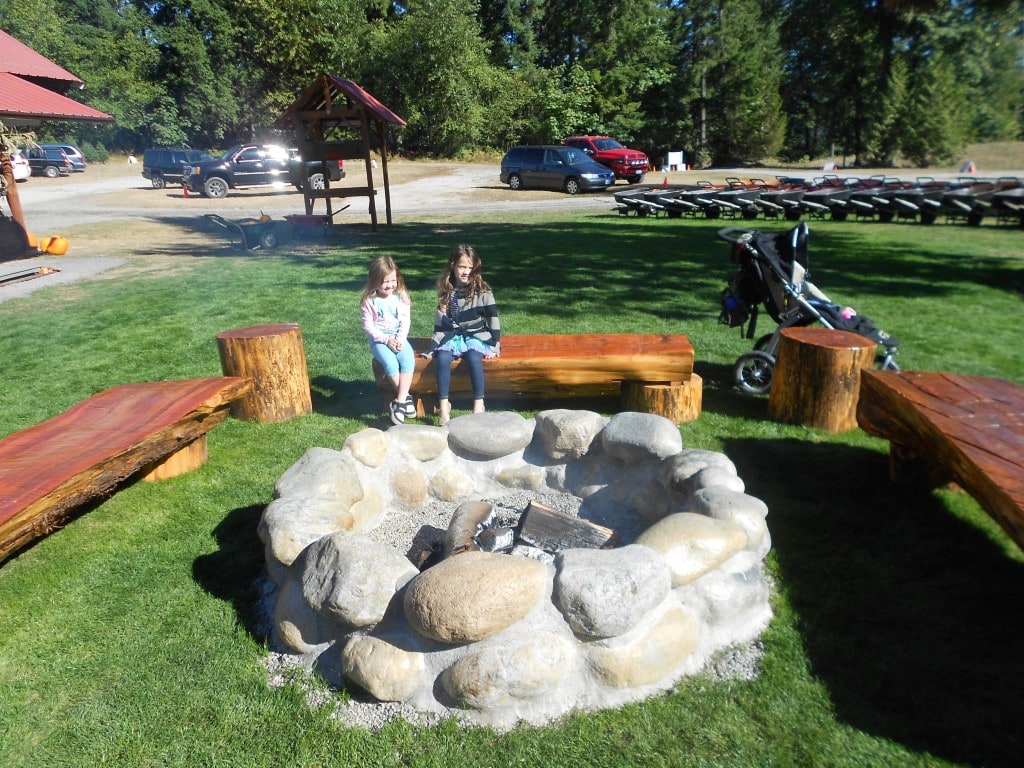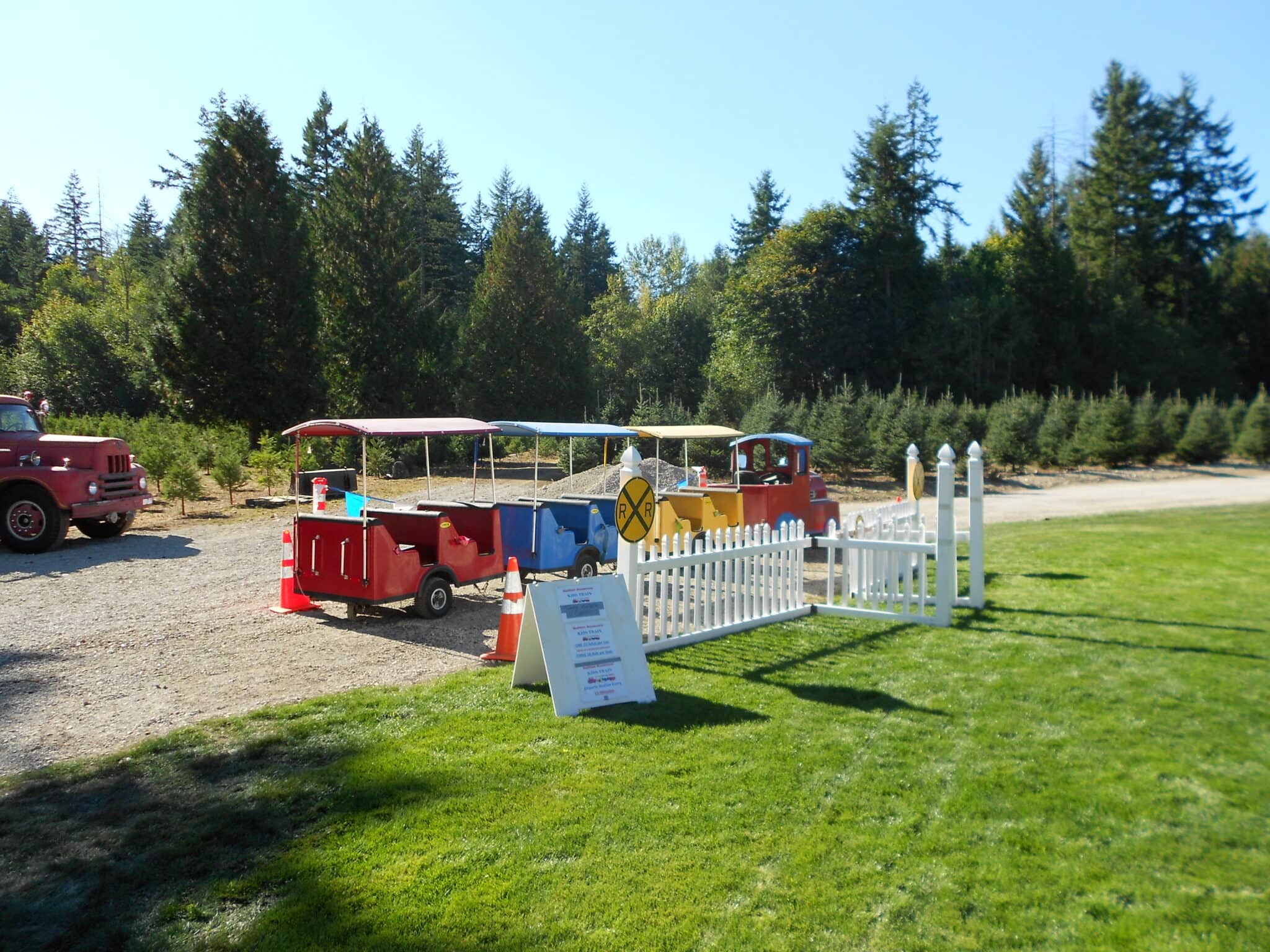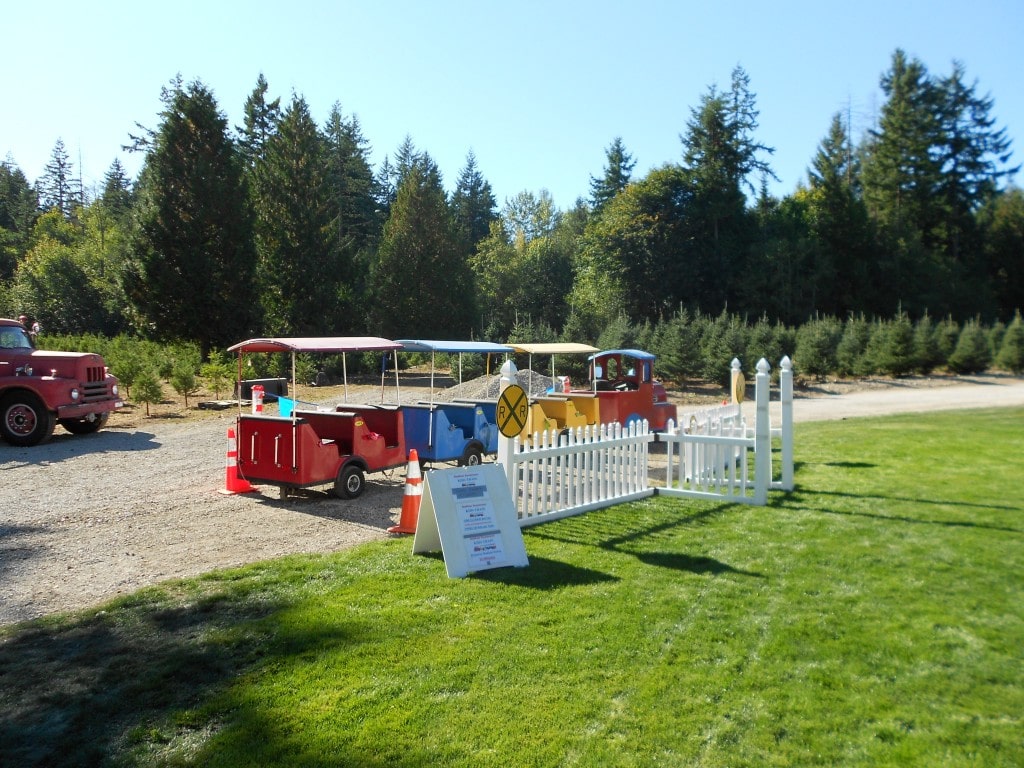 There is a train ride for $3 per person.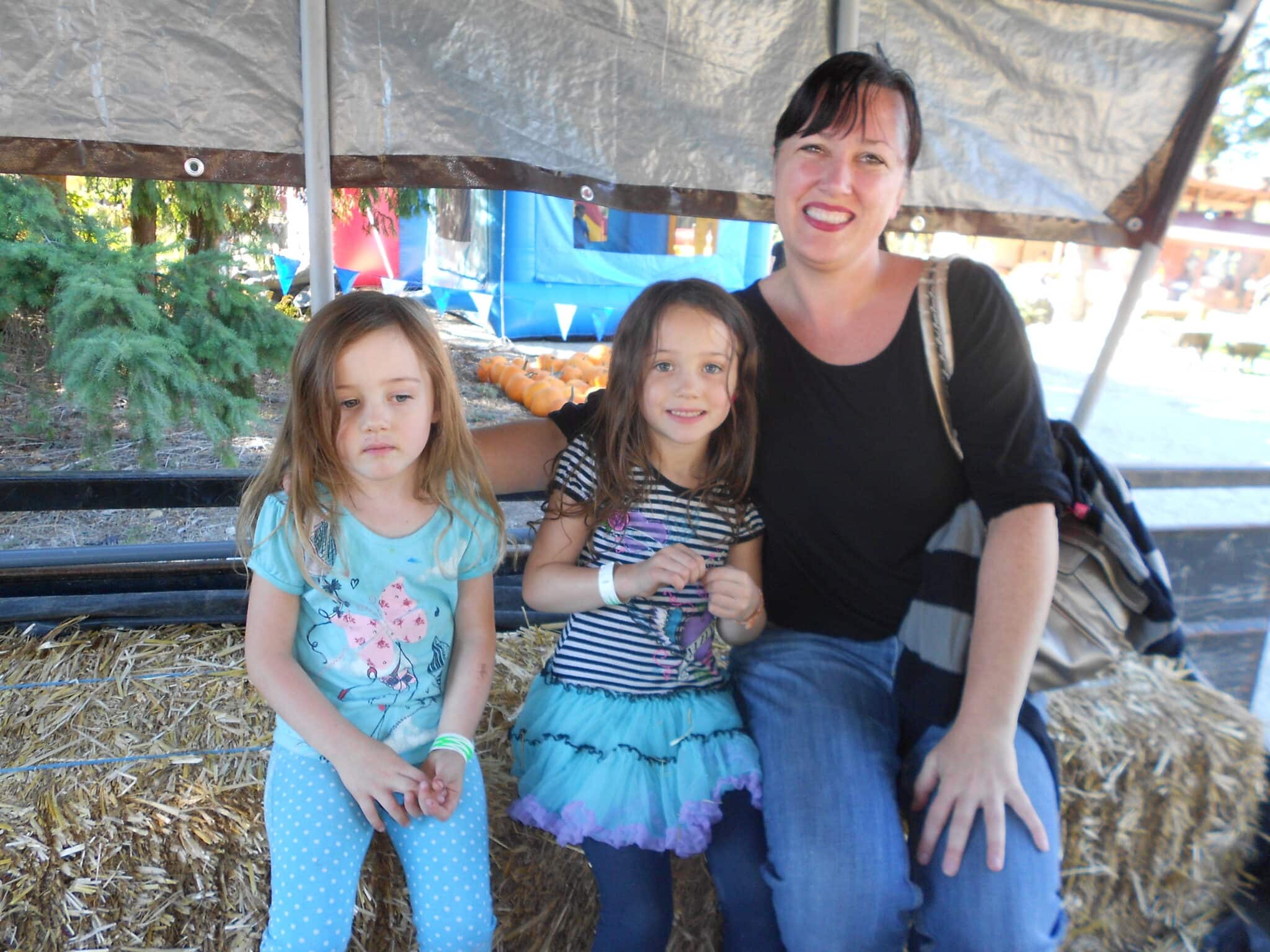 You could easily skip the $3 train ride, as they provide FREE Hay Rides.  We all took that together and its really nice to view the pumpkins and scenery.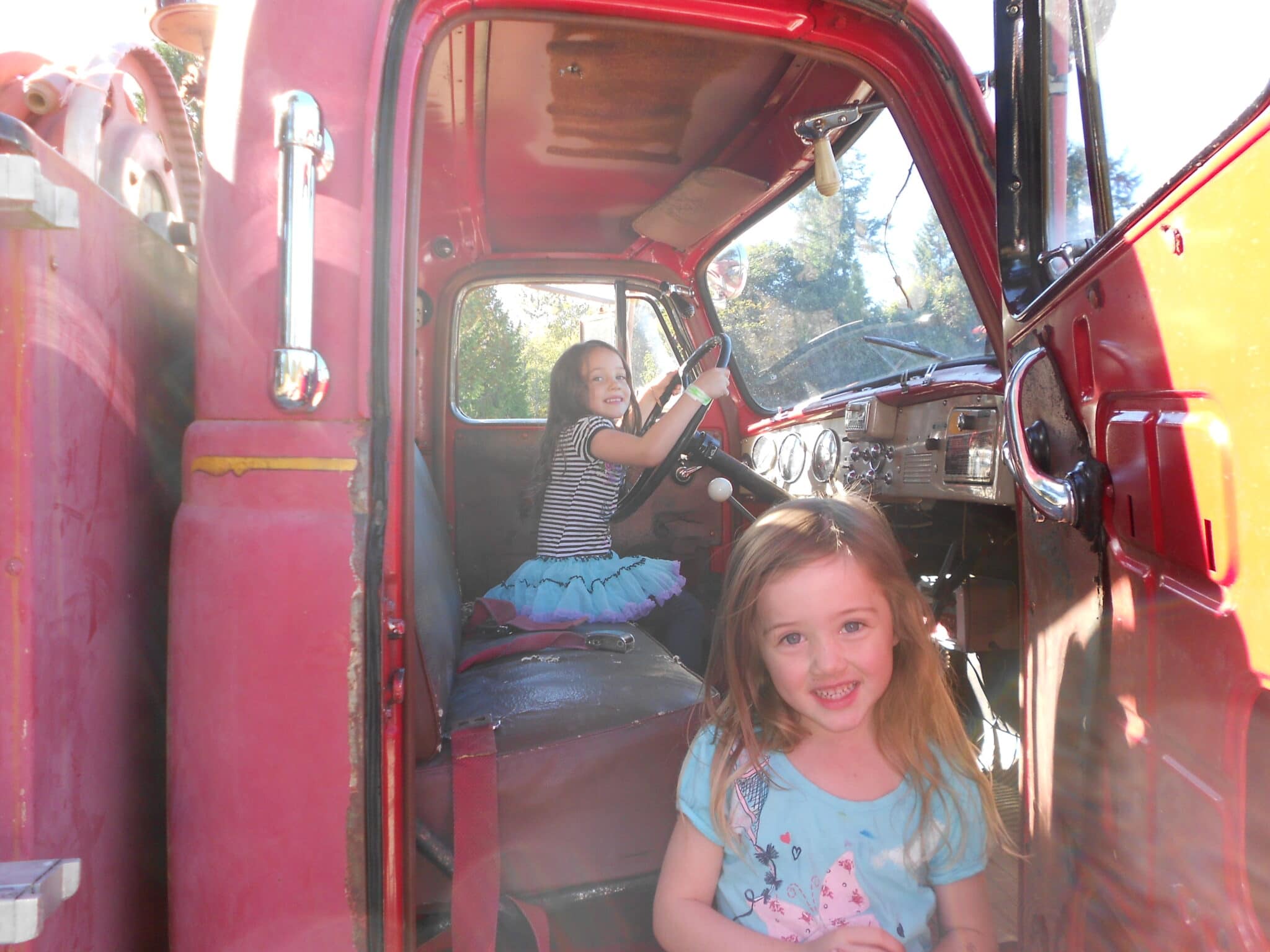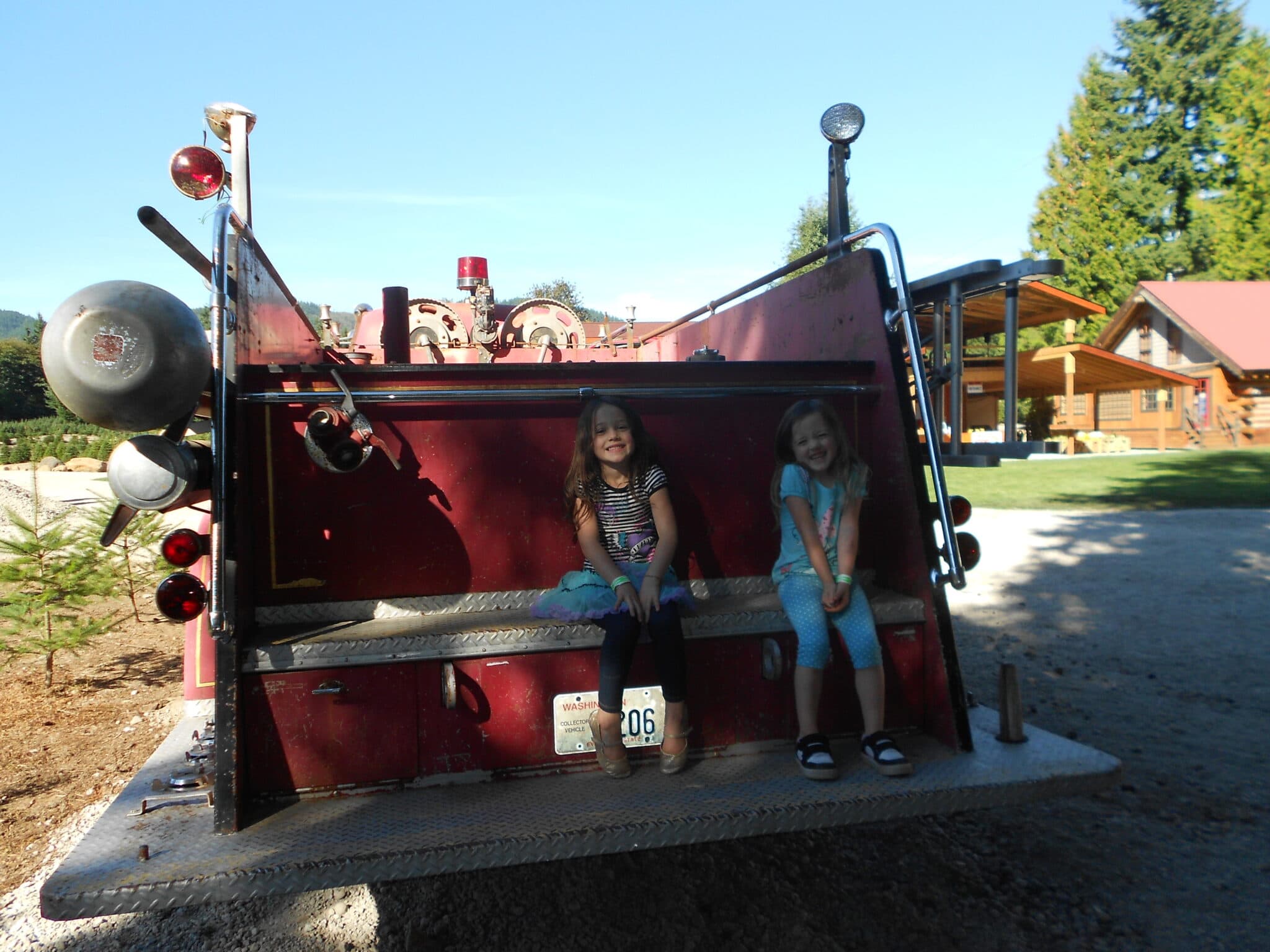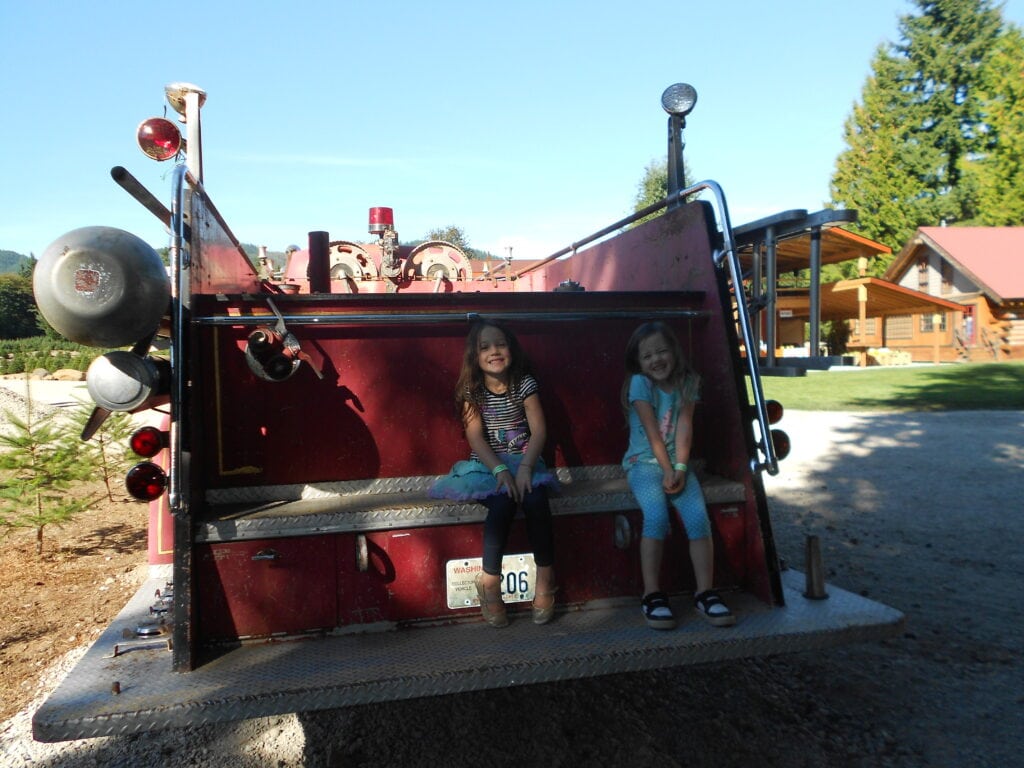 And this year they had an antique fire truck that the kids can climb in. Its great for photo opps too!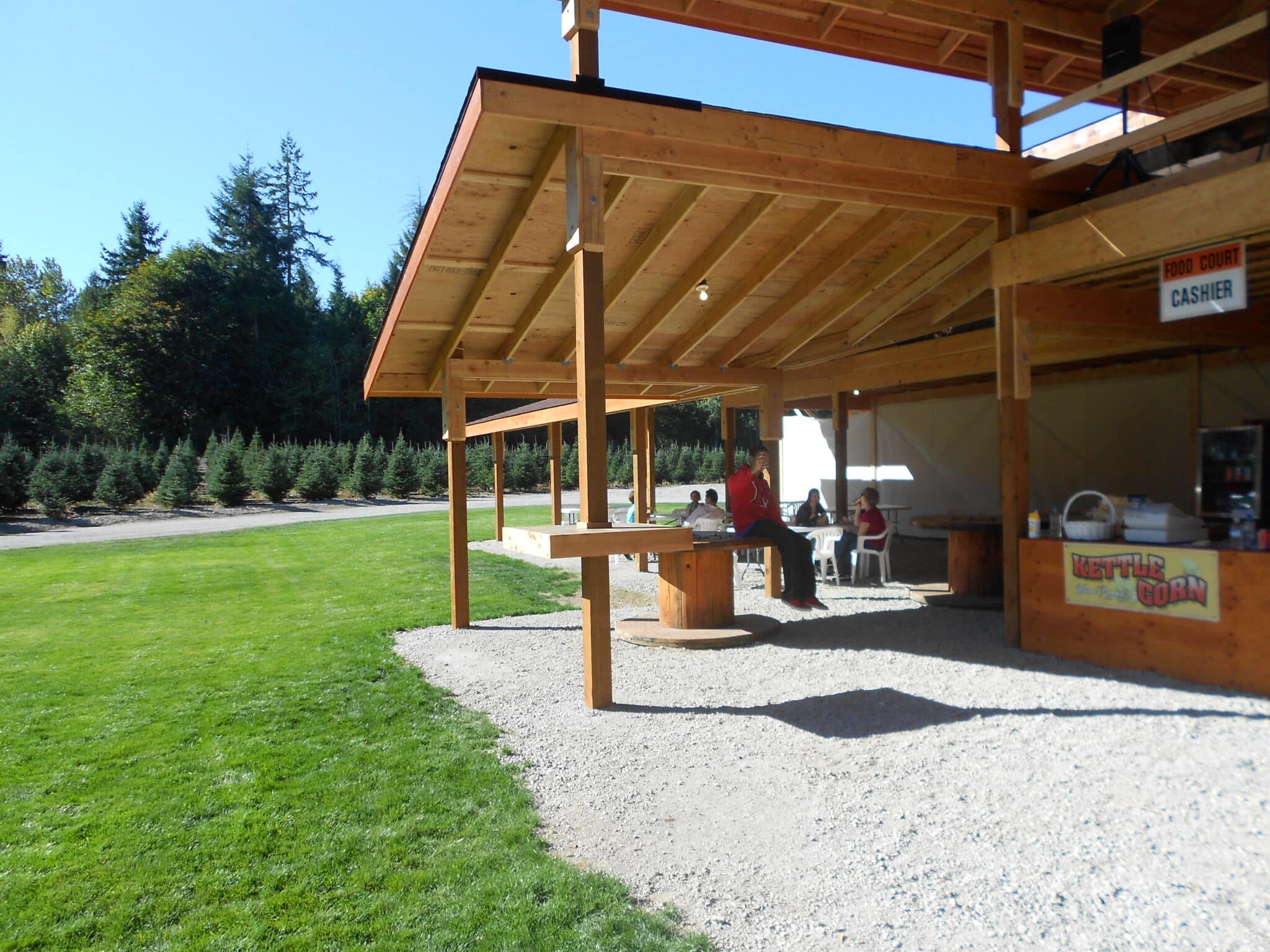 After the kids had bounced in the fun houses, rode the train, and enjoyed a hay ride we headed over to the food area where you can get hot dogs, kettle corn and other snacks. They had coffee and cider last year, but no hot drinks this year, so bring your own coffee if you want it. We then hung out at the bonfire for a little while to relax.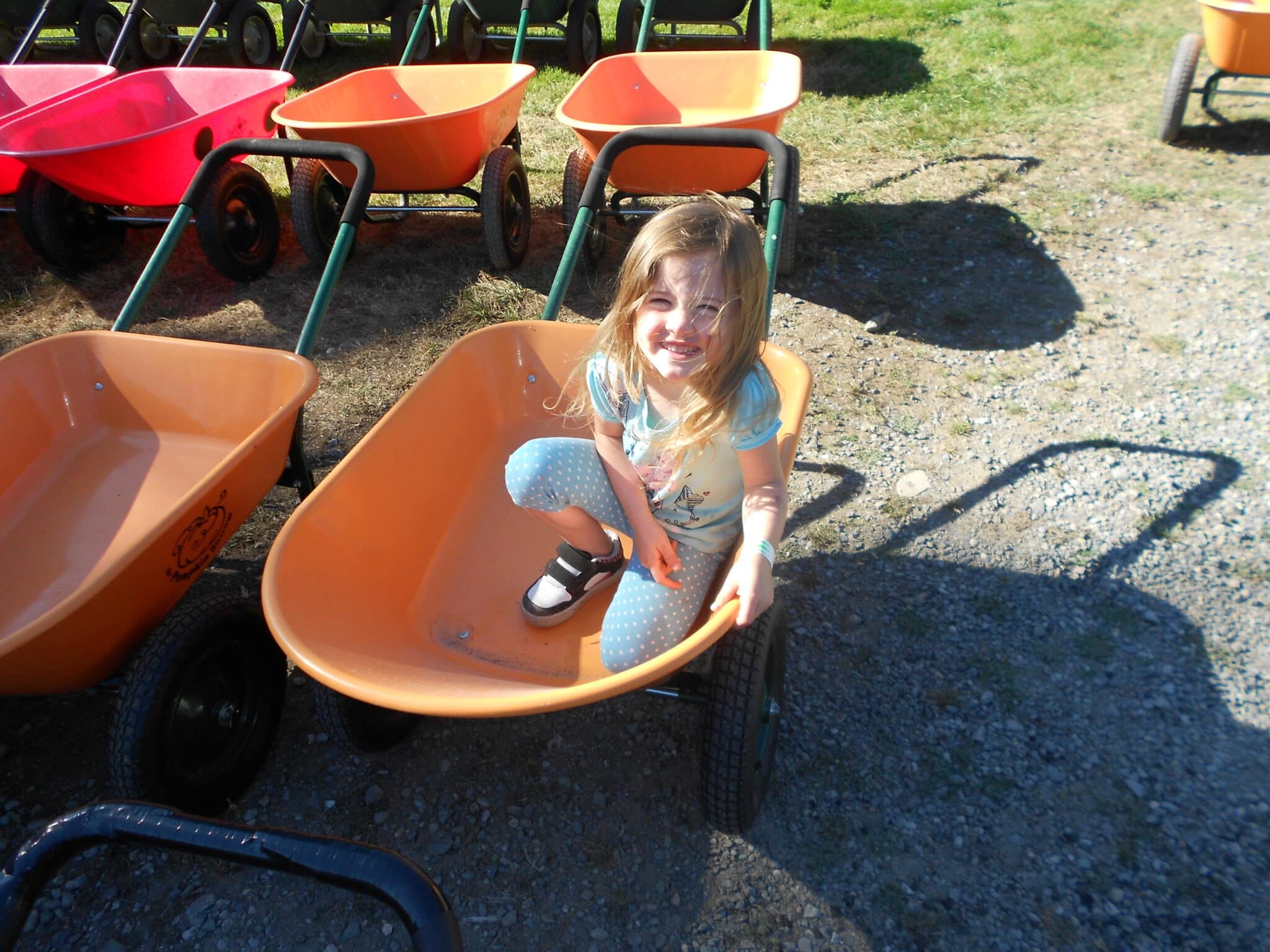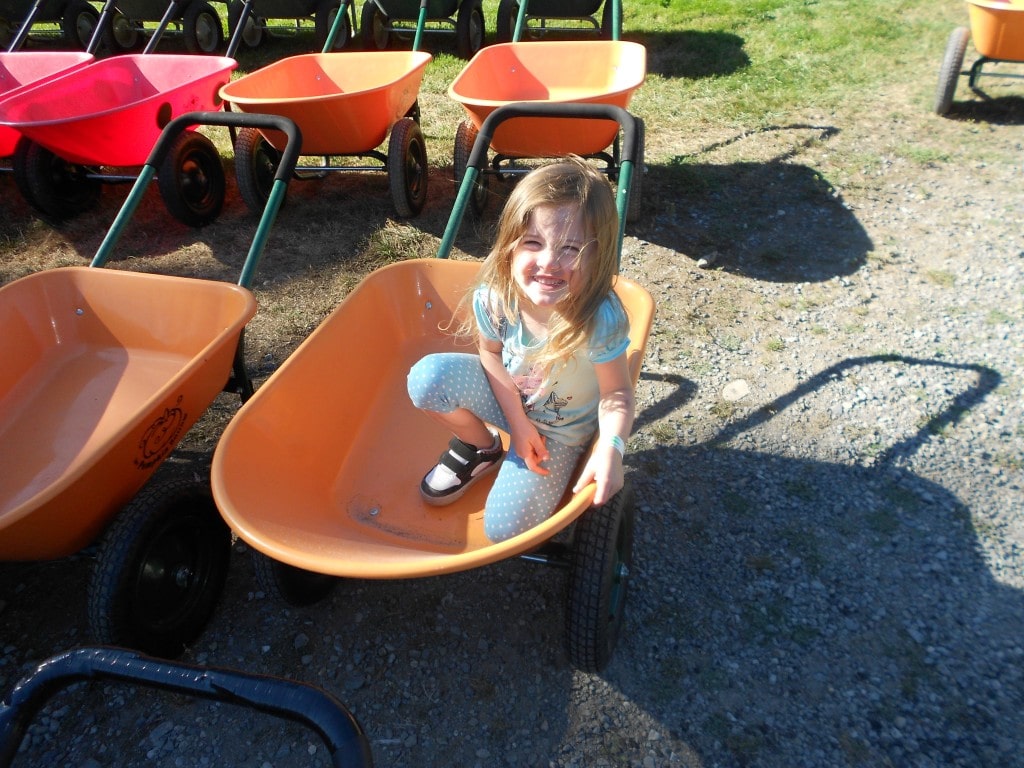 You could smell the fresh air, and it felt like we were up in the country, yet it was a fairly easy trip on Hwy 18. U-Pick Pumpkins sold for $.59/lb. They have nice wheelbarrows you can use to carry your pumpkins. They have the small pumpkins available for $.50 ea and the log cabin is a gift shop with fun Halloween decorations, and Christmas stuff too.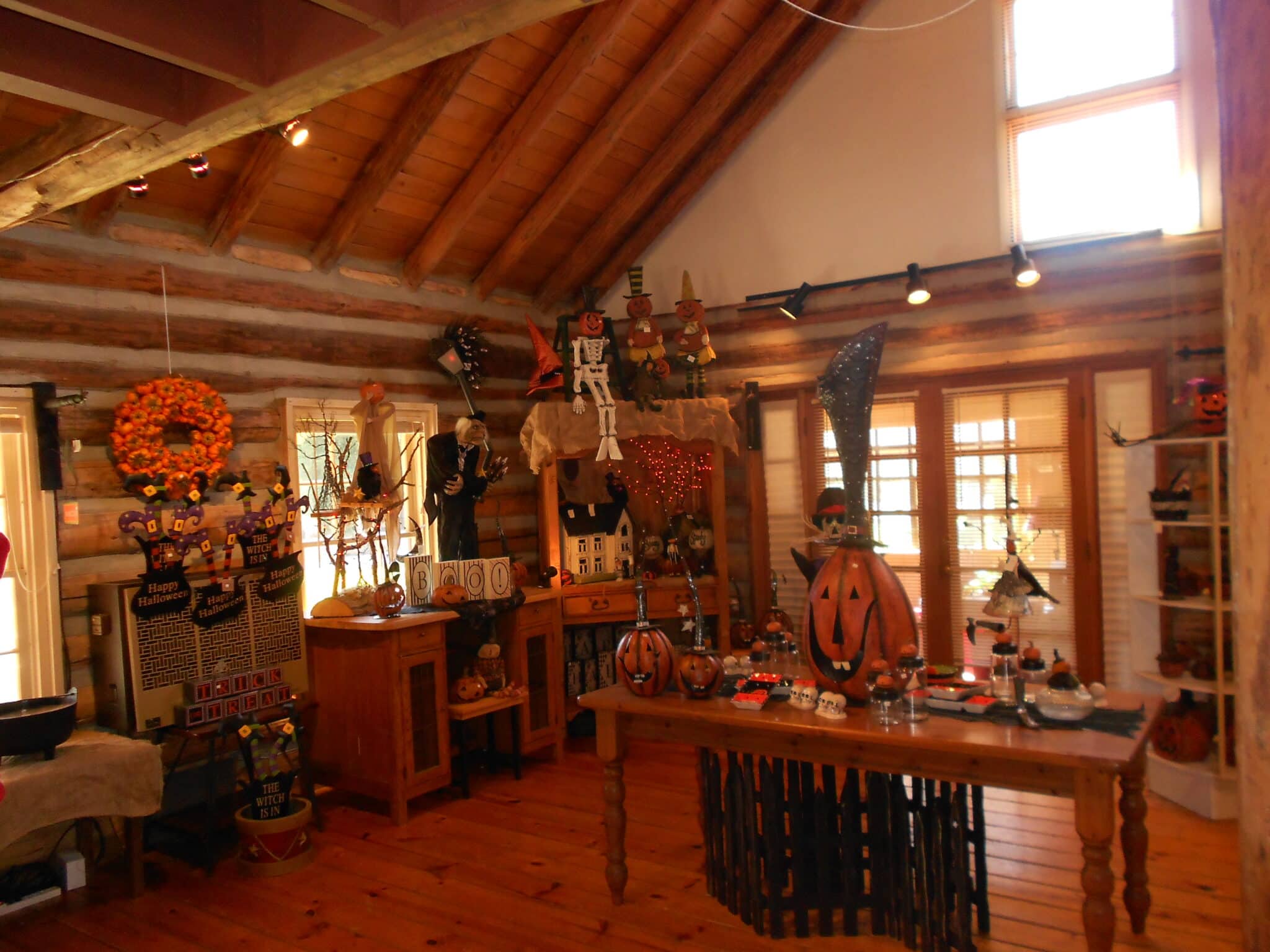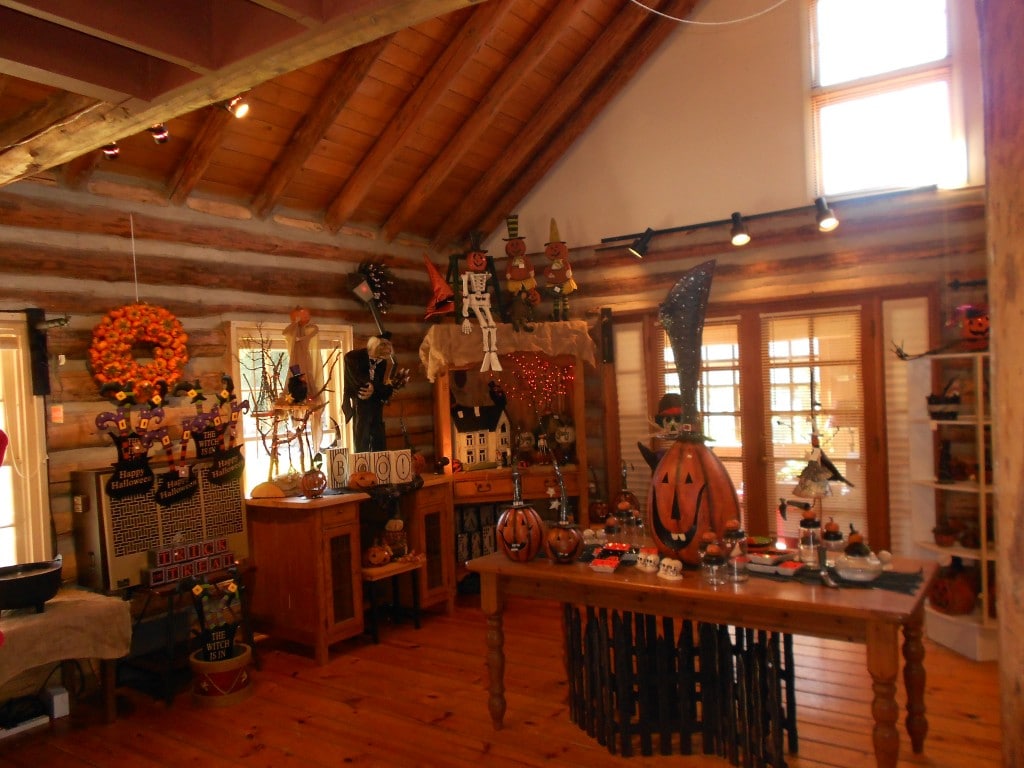 Their hours are:  10:00 am to 5:00 pm daily, through 10/28.  It may just be because its still so early in October, but we ran into NO crowds. It almost felt like we had the farm to ourselves. I am sure it will pick up, but it was nice to miss the crowds.   We are really looking forward to heading back this Christmas to check out the Christmas Tree holiday fun. They offer complimentary hot chocolate and cider during that time of the year, as well as FREE photos with Santa on the weekends. I will be certain to post a review as we get closer to Christmas, but for now if you are looking for a U-Pick pumpkin farm that's not muddy, and crowded this may be your spot.
Other posts you might be interested in for more Fall Fun:
Make sure to check out all of our fall family fun posts – everything from pumpkin patch reviews, favorite places to view the fall colors, fall recipes & more!
Here are a few of our favorites: