Target 14 Days of Beauty Promotion Going On Right Now!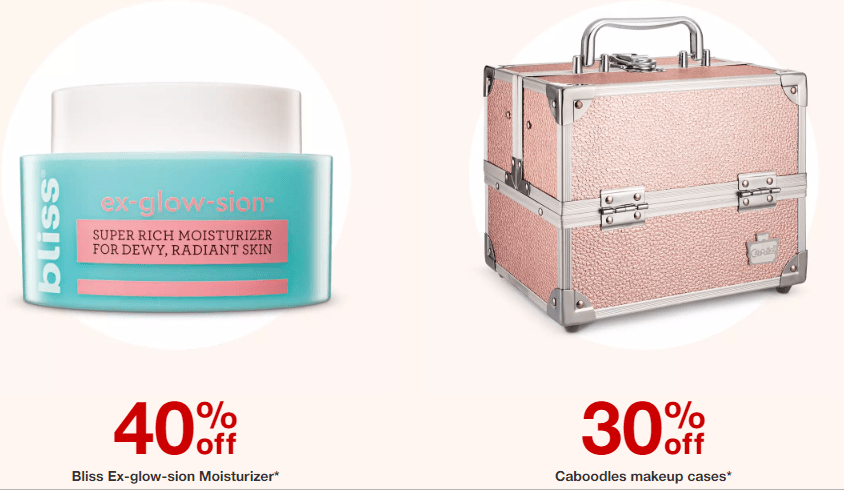 Target is offering a fun promotion, now through October 12th – get 14 Days of Beauty Deals, with new promotions daily!  Todays deals include 30% off Caboodles Makeup Cases, and 40% off Bliss Ex-glow Moisturizers.  Plus, you can get a Free Beauty Box with $50 purchase with code GIFT4U.
The Caboodle Cases are as low as $11.89 today (make up compacts for $4.99), so it might be a good time to grab one to organize your stuff, or as a gift too!
If you have a Target RedCard, don't forget you'll get an extra 5% off & free shipping too.
Find the full calendar of what will be on sale each day, for the 14 Days of Promotion here.