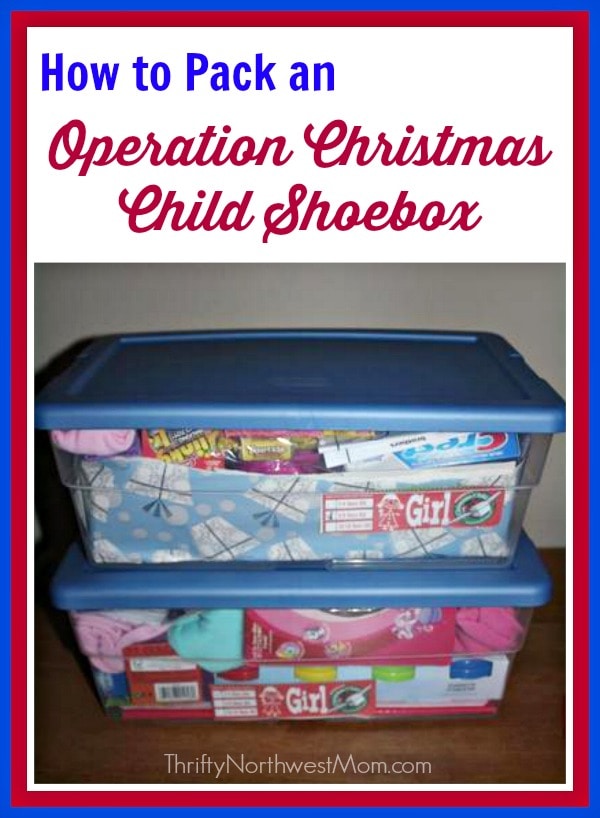 During the hustle and bustle of the Christmas season, it is so easy to get caught up in the busyness that can come with the holiday.  My husband and I both want our girls to understand the importance of generosity and giving to others.  We want this spirit of generosity to not only happen at Christmastime but be a part of who they are as they grow up.
Operation Christmas Child is a wonderful program that started in 1993 and is sponsored by Samaritan's Purse. Their goal this year is to reach and surpass 100 million kids who will have received a shoebox since 1993. Families pack these shoeboxes & then give them to Operation Christmas Child to distribute to children in need in developing countries. Boxes are packed full of basic hygiene items, as well as school supplies, clothing items & a few fun items like toys or candy to brighten the children's days .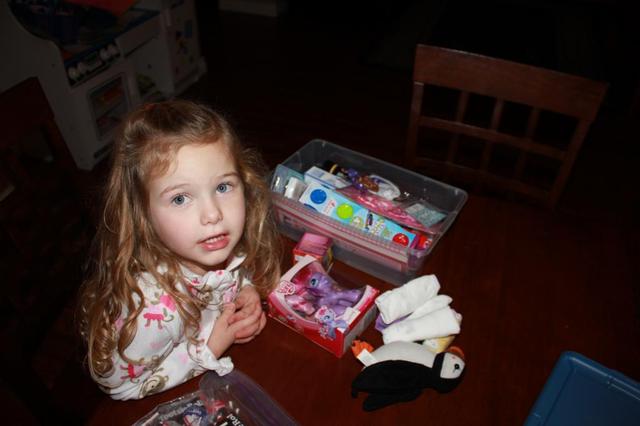 Operation Christmas Child comes at the perfect time for our family as it really helps us start the holidays off on the right track by keeping our focus on giving to others.  We've packed shoeboxes for the last few years with Operation Christmas Child and my girls get so excited to put together their boxes for a special child who will receive the box.  They put a lot of thought into what they will choose to make the box special and unique and it provides a great learning experience for us to share about what that child may not have access to in their home (socks, toothpaste, brush, and more).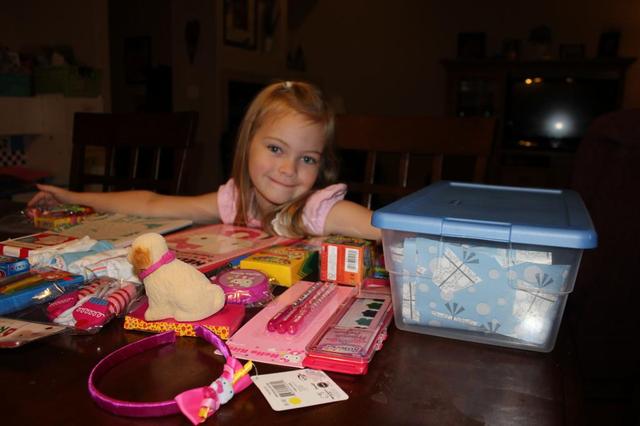 This year, our girls each packed their own box (my 4 year old packed a box for a 2-4 yr old girl and my 6 year old packed a box for a 5 – 9 year old girl).  They each picked out everything that would go inside of the box, with just some ideas from us on the necessities.
Packing a Shoebox:
Head to the Operation Christmas Child website to find a list of items that you can and cannot pack in a shoe box.  Here's what we included in our shoe boxes (all new items – they don't accept used items):
Plastic Shoebox (you can use a regular shoebox or a plastic container. The great thing about a plastic container is it can be used for so many purposes in the home and the only cost $1/ea)
Socks
Underwear
Toothpaste (we got the trial size only because we knew we had a lot of stuff to fit in the box, otherwise we would have used our stockpile