Help for Haiti – How you and I can help! (Scroll down for current deals – this post will stay at the top of page)
This post may contain affiliate links and I may be compensated for this post. Please read our disclosure policy here.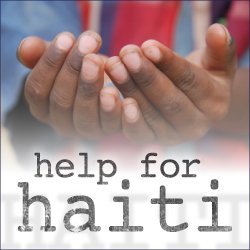 UPDATE:: I have made this post so that it will stay at the top of the page – scroll on down and you'll find all the current deals & posts!!
As we all know, the country of Haiti suffered such a devastating earthquake on Tuesday – so many lives lost and such widespread destruction of so many homes, buildings, hospitals, & more. It is just heartbreaking to now see all the pictures and hear all the stories that are coming out of Haiti. Knowing that Haiti has always been such an impoverished country, we can only imagine what life must be like now!
My husband and I have really been praying how we can do something as a family to make a difference & support the relief agencies who are working to bring necessary supplies to the Haitians. My purpose when I created this blog was not only to share great deals so that families could spend less & save money – but also to encourage ways to give generously with the money we save! So, I was excited to see that Crystal from Money Saving Mom has organized a "Help for Haiti" drive, encouraging bloggers and readers to unite & find ways to give generously to the people of Haiti.
First of all, I wanted to highlight a few ways that you can help::


-Pray for the people of Haiti. Pray for the friends & family members of people in Haiti as they await word about their loved ones. Pray for those who are working with relief organizations and missionaries who are there trying to reach people with supplies.
-Check out the list HERE that CNN has compiled of reputable charities/relief organizations who are directly helping Haiti. There are a number of organizations listed so if you feel led to give financially, you have a number of options to choose from. The organizations that I would recommend are: World Vision and Compassion International
-For a quick, easy way to make a donation to the Red Cross – all you need to do is text the word "HAITI" to 90999 to send $10 to the Red Cross for relief efforts. The $10 will then be billed to your cell phone bill. You can see all the details from the Red Cross about how that works HERE.
UPDATE: A reader just shared this link with me thru Snopes.com – this will put to rest some of the rumors going around such as Jet Blue & American Airlines providing free airfare to doctors, UPS shipping packages under $50 for free & more. Just make sure you do your research if you decide to give!
Here's what I'm going to do::
Starting today, January 15th thru Monday, January 18th, I will donate $1 for every blogger that links up on my Mister Linky saying how you will help those in need in Haiti. You can get creative – it will inspire others as to ways that they can help out. The most important part is to spread the word – as bloggers we have the great opportunity to have this platform where we can encourage others to give & show by example what we are doing to help!
I know a number of you do not have blogs – but you can still help for FREE! All you need to do is leave a comment on this post, sharing how you and your family is helping Haiti, whether it be thru financial means, prayer support, or other means. I will donate $.50 for every comment left on this post from today, January 15th – Monday January 18th.


My husband and I will be donating this money to World Vision. We will donate a total up to $200, from reader comments and links to blogs! This is a wonderful international organization that is based locally in Washington and my church is partnered with World Vision. Their mission is "Building a better world for children". World Vision has been working in Haiti for over 30 years, with over 370 staff members working there. Here's what donations will go to: Your gift now will help distribute life-saving relief supplies – including food, clean water, blankets, and tents — to children and families devastated by the earthquake and aftershocks in Haiti.


Please help me spread the word so we can all do our part to help those devastated in Haiti! Bloggers, use Mister Linky to link up and share what you are doing to help. Just put your blog name and list what you are doing to help those in Haiti! Readers, make sure to leave one quick comment on this post this weekend!!


Make sure to head over to Money Saving Mom to see what she and other bloggers are doing to help!! Make sure to visit the blogs listed below to support their efforts as well as all the blogs listed over at Money Saving Mom. I've spent quite a bit of time this morning going thru and trying to comment or link to as many as I can!