Giving Back…Fallen Officers Food Drive – Tuesday November 29th – Monday December 5th
This post may contain affiliate links and I may be compensated for this post. Please read our disclosure policy here.
We're taking a break from the Cyber Monday deals tonight to highlight a very special Food Drive. Starting Tuesday November 29th, the spouses & family members of the 4 fallen Lakewood Police Officers will be remembering their loved ones on the anniversary of their death with a special food drive. They started the Fallen Officers Food Drive last year on the 1st anniversary of their murders & they will be once again offering the Food Drive this year as a way to remember the officers & honor their dedication to their community. All of the donations will go to the Emergency Food Network, which provides donations to organizations & food banks around Pierce County.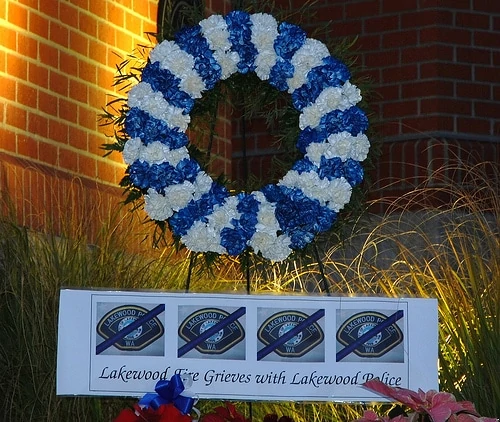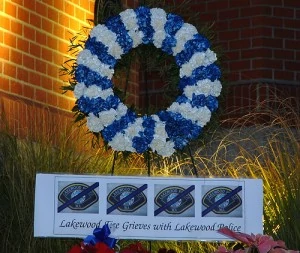 Here are the items that are most needed for the food drive: peanut butter, baby food and formula, fruit juices and canned fruits, vegetables, meat, stews and fish. They also could really use cash donations to the Emergency Food Network. This is a great opportunity as couponers to support the efforts of the slain officers' family members & make a difference by putting our couponing skills to use to benefit the Emergency Food Network.
Don't forget to check out our roundup of Food Banks in Western Oregon & Western Washington! Find a local food bank & go thru your stockpiles to see what you can donate – don't forget that they can always use household/toiletry items, too, to give to the families.
Here are the details of the Food Drive:
Dates: Tuesday November 29th – Monday December 5th
Locations:
Lakewood Police Department (the spouses & significant others will be there collecting food on Tuesday from 8am – 6pm)
All Pierce County Forza locations
All Pierce County Library branches
Lakewood Ace Hardware, 8123 Steilacoom Blvd. S.W.
Rusty's Auto and Truck Repair, 19912 Meridian Ave. E., in Graham