Summer in a Jar – Canning 101
This post may contain affiliate links and I may be compensated for this post. Please read our disclosure policy here.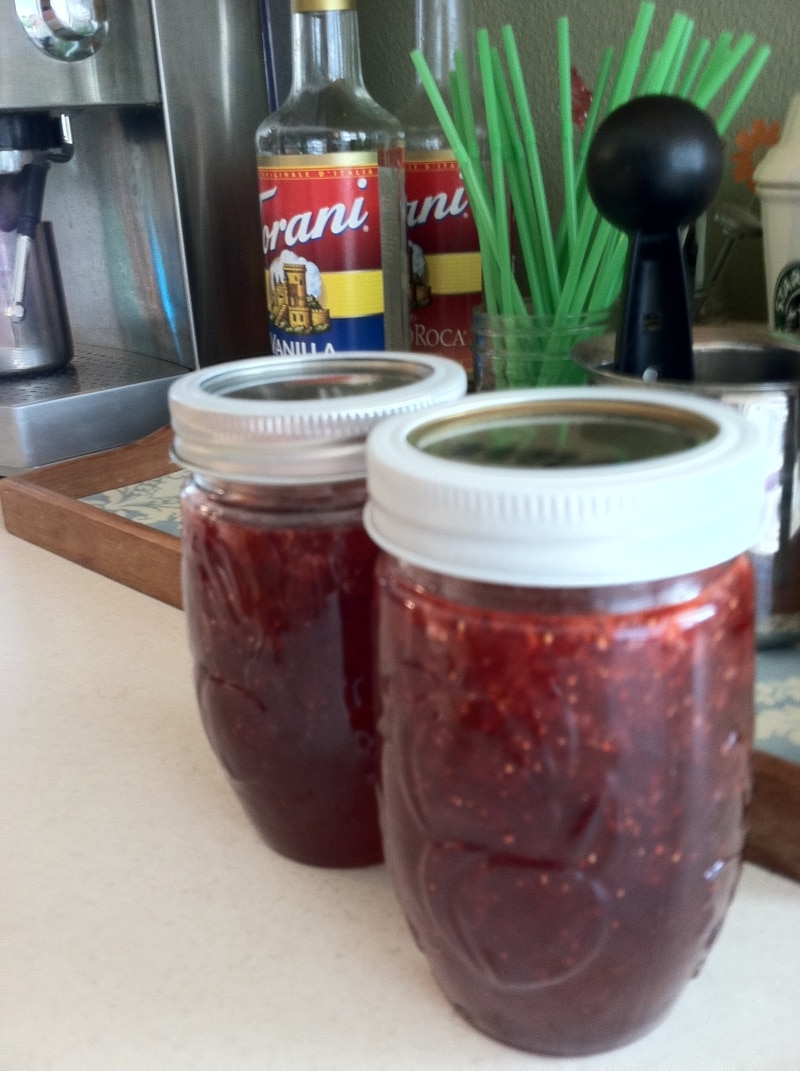 By  Contributing Writer, Sarah from Chickie Momma Crafts:
I love canning.  It can be time consuming and a lot of work, but you reap the rewards all year long! I especially love canning with my sister, we laugh, make a huge mess, but the memories are as sweet as the jam we are canning.
Last year I didn't can quite enough jam and we had to buy jam.  My boys started only wanting peanut butter sandwiches instead of PB&J.  They wouldn't touch the store-bought stuff, so this year I am doubling up on my jam canning.  I figure I can always give extras to a special teacher or as holiday gifts to friends and neighbors.
If you have never canned before and want to get started I will give a few tips, but I highly recommend reading or investing in Ball Complete Book of Home Preserving .  It is a fantastic resource.  I found mine at Goodwill.  Their website is also a wealth of information.
I mostly do jam and fruit canning, but the possibilities for canning are endless.  My favorites are jams, peaches, salsa and pickles!!  This year I am going to also pickle asparagus, so excited about that!!!
If you really want to get into canning, think of it as an investment.  There are definitely items you will need to purchase to get started, but a number of them are reusable.  You can also find these items at Goodwill, garage sales or borrow from a friend.
Here are the basic supplies:
Canning jars-these can be reused year after year
Canning lids and rings-these need to be replaced year after year
Large pot for water bath
Jar lifter-highly recommend one of these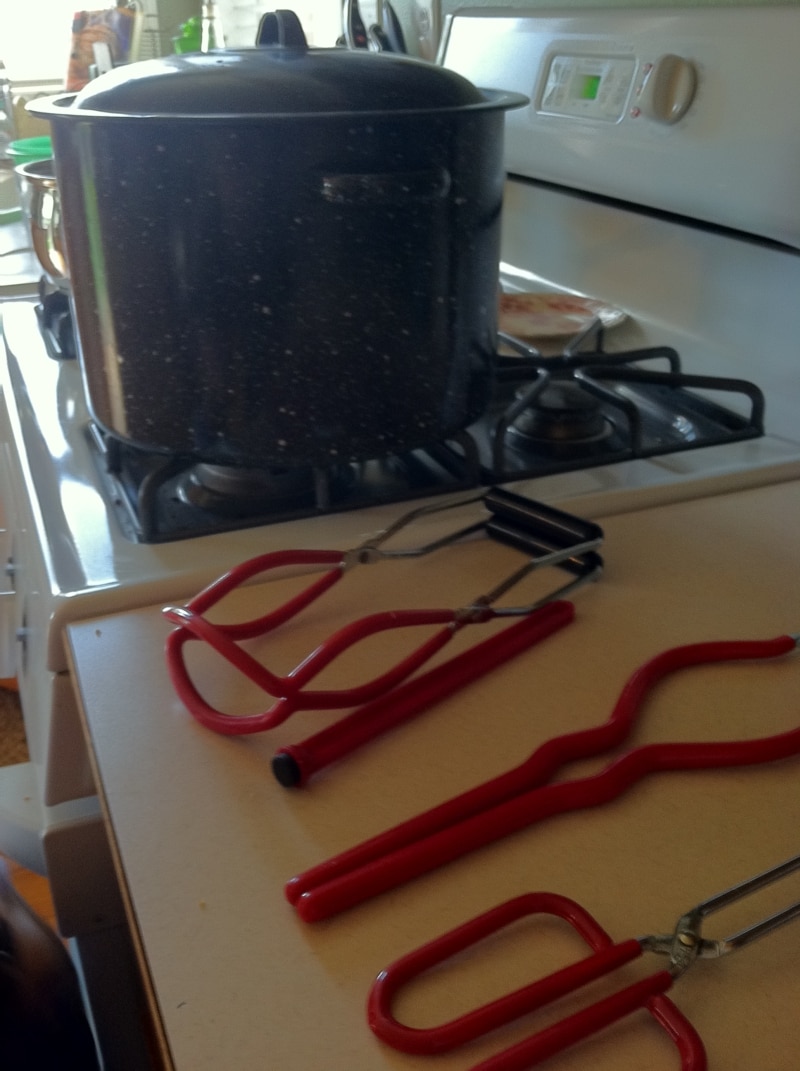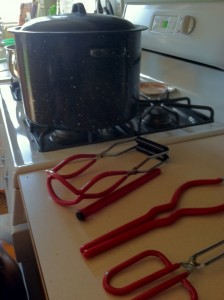 Other items that are nice to have but not necessary:
Funnel
Mini chopper or blender
Sieve
Jar tongs
Jar separator-for water bath
Jar magnet to check for seal-you can use a magnet from your fridge too
A friend to can with
I use Ball or Kerr products for my canning.  I know people use many other types and have great success with them.  I just prefer Ball products and have stuck with them.  The recipes I use for canning come from them.  I use the recipe straight from the box of pectin.  It is important to follow the recipes and to be careful to read through the directions first before starting.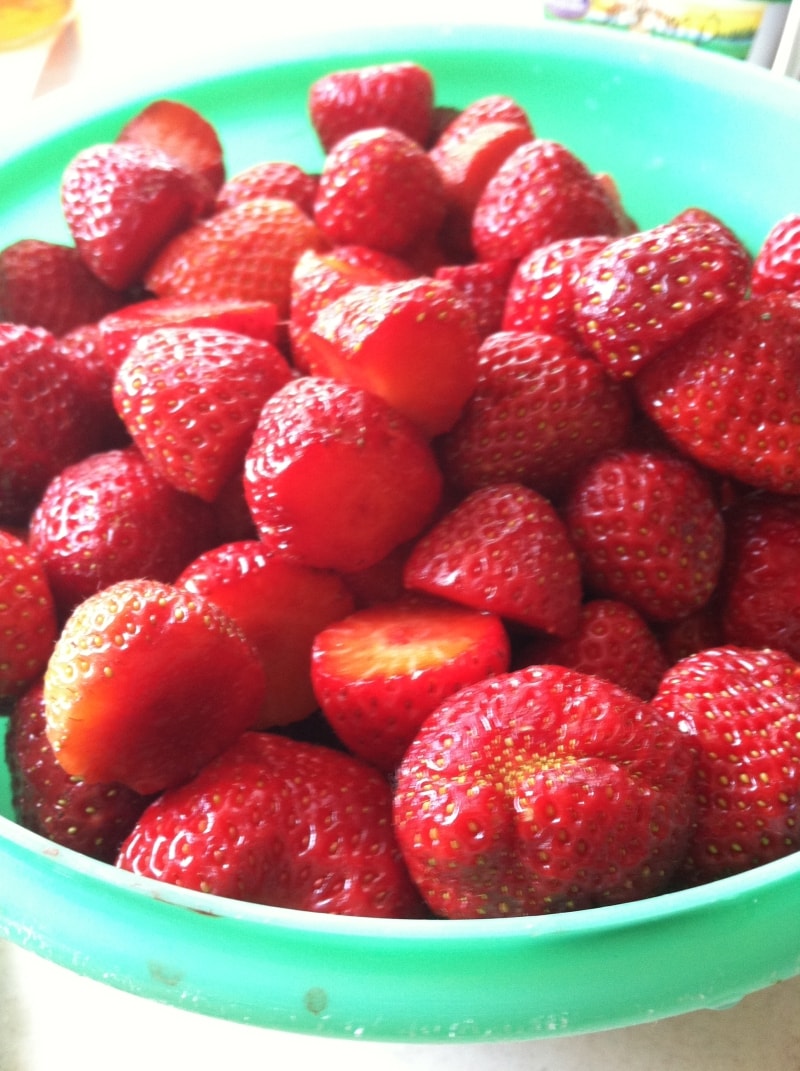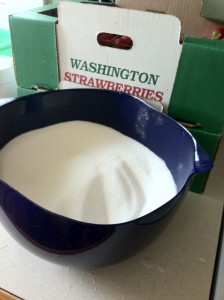 Another tip I have is to measure out the items before get the prepped and then start.  For example,  measure out the sugar and keep in a clean bowl ready to go-with two small "helpers", I always lose track of how many cups of sugar I have added!
Where to find your canning supplies:
* I have found that Winco is the cheapest place for buying most of the canning jars, pectin and replacement lids and seals.  They tend to be a dollar cheaper than Walmart.  I also will buy the sugar in bulk there because it tends to be cheaper as well.  There was also a coupon in the Sunday paper!!
*You can also look at second-hand stores for old jars.  Be sure to check the jars for any cracks, chips and run you finger over the top to make sure it is even.  You also want to be sure there is no major staining on the jars.
*I have a list I keep in my purse that has different canning supplies I am looking for at garage sales or second hand stores.  I now have been on the lookout for a canning sieve.  It would make seedless jam much easier, but I don't want to pay full price!
How can canning save you any money?
*Buy your supplies such as sugar and lemon juice, vinegars and such in bulk (especially at Winco)
*Use "yesterday's pick" berries for significant savings or "u-pick" for even more savings.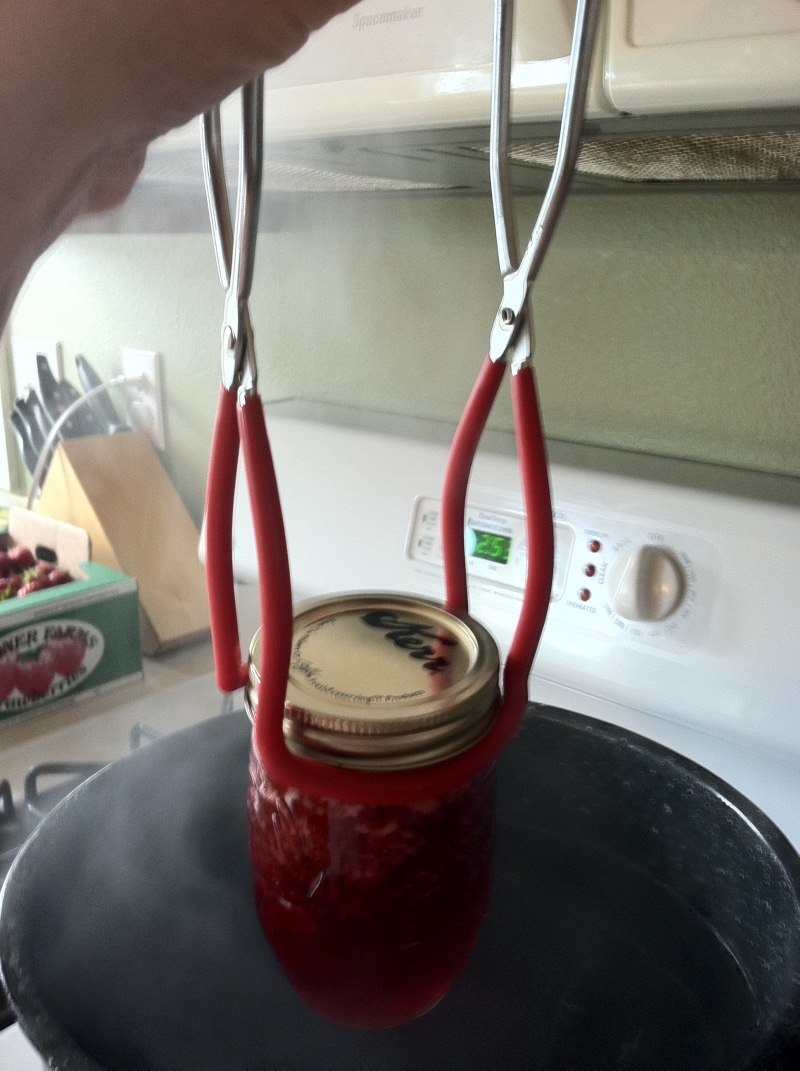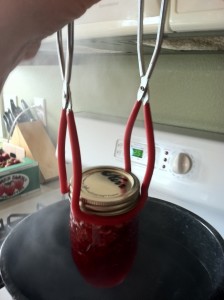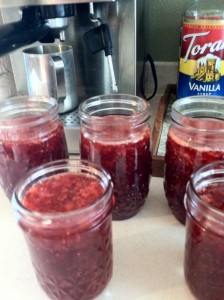 Here is the price breakdown for "u-pick" strawberries making one batch of jam approximately 48oz of
berries:
(Based on local prices here in the Puyallup area)
Berries-$7.20 (organic)
Sugar-$1.50 (winco)
Pectin-$1 (used Ball Real fruit Pectin flex batch and $1 off coupon from the 6/12 Smart Source insert)
Lemon juice if using the Ball method – $.20 (some brands don't call for lemon juice-this price is based on Costco)
New lids and rings -$ .75 (walmart)
Total cost: $10.65 for 48 oz. organic jam
Comparison:
*Price of organic jam from Safeway's O organics brand –  $27.76 for 48 oz.
*Price of organic jam from Amazon -$18.76 for 48 oz.
You can get organic jam cheaper using coupons or shopping sales; however nothing in my opinion beats the taste of homemade jams.  Plus using it for teacher gifts or neighbor gifts at Christmas can save you there too.
What are your favorite things to can?