Refreshing Watermelon Sorbet Recipe – 4 Ingredients Only!
This post may contain affiliate links and I may be compensated for this post. Please read our disclosure policy here.

Simple & Refreshing Watermelon Sorbet Recipe
If you are looking for a simple and refreshing watermelon sorbet recipe, this one is delicious.  Watermelon is one of the most refreshing fruits, and especially in warm weather. So to use real watermelon, and turn it into icy cold sorbet, is the best of all worlds for summer treats. The best part is that it does not take long to make. Most of the work is done in the freezer, chilling. It is a great alternative to making ice cream, not only because it is so simple, but because you get all that great fruit in it too. You can try this with strawberries and other fruits as well, but we love this watermelon sorbet for hot summer days especially.
Another thing we love about this recipe, is that it only requires 4 ingredients, and one of those is water! So it is pretty simple, and definitely cost effective to make. You do not need any kind of fancy ice cream maker for this recipe either, which is a big plus.
If you are looking for ideas on what you can do with watermelon, beyond serving it sliced, this is a great recipe to try.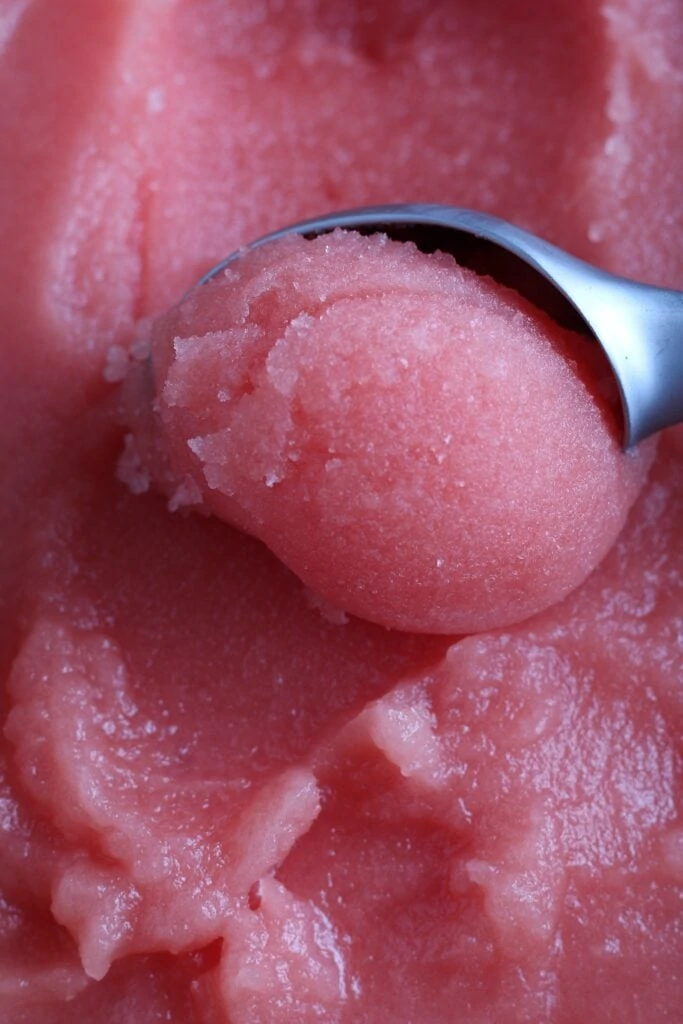 Simple 4 Ingredient Watermelon Sorbet Recipe
Serves: 4
Prep Time: 10 min
Cook Time: 20 min
Chill Time: 6-12 hours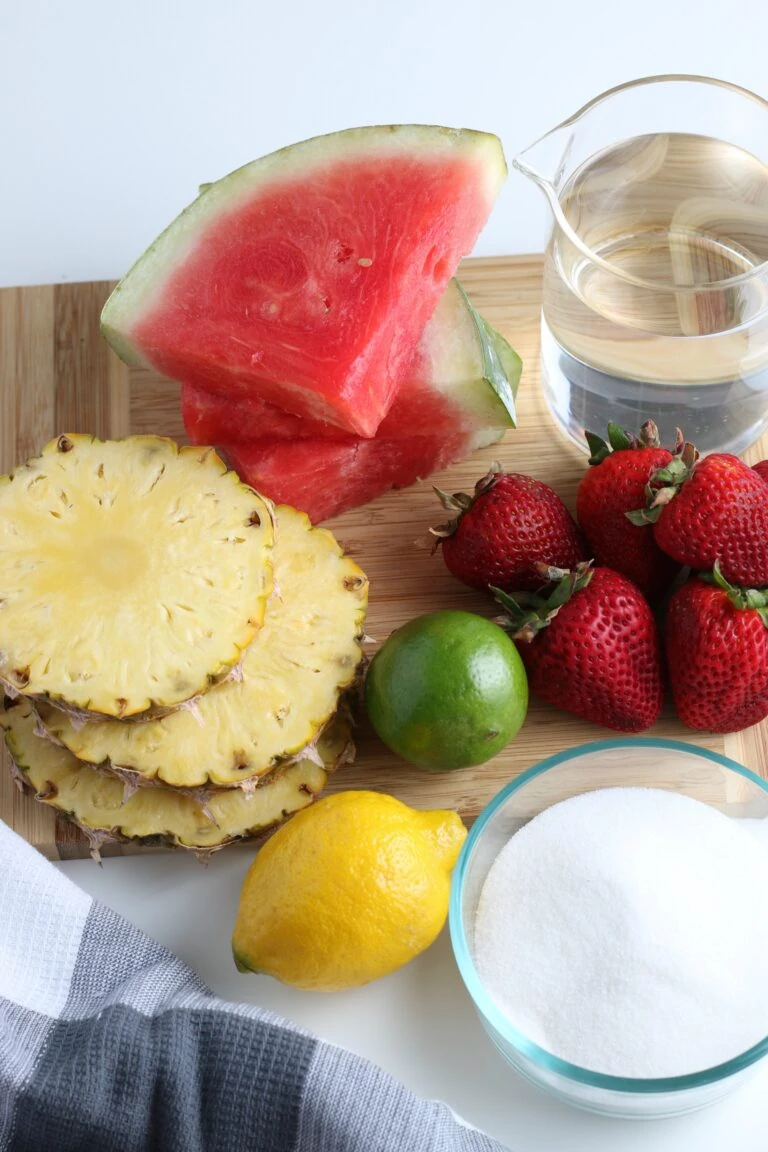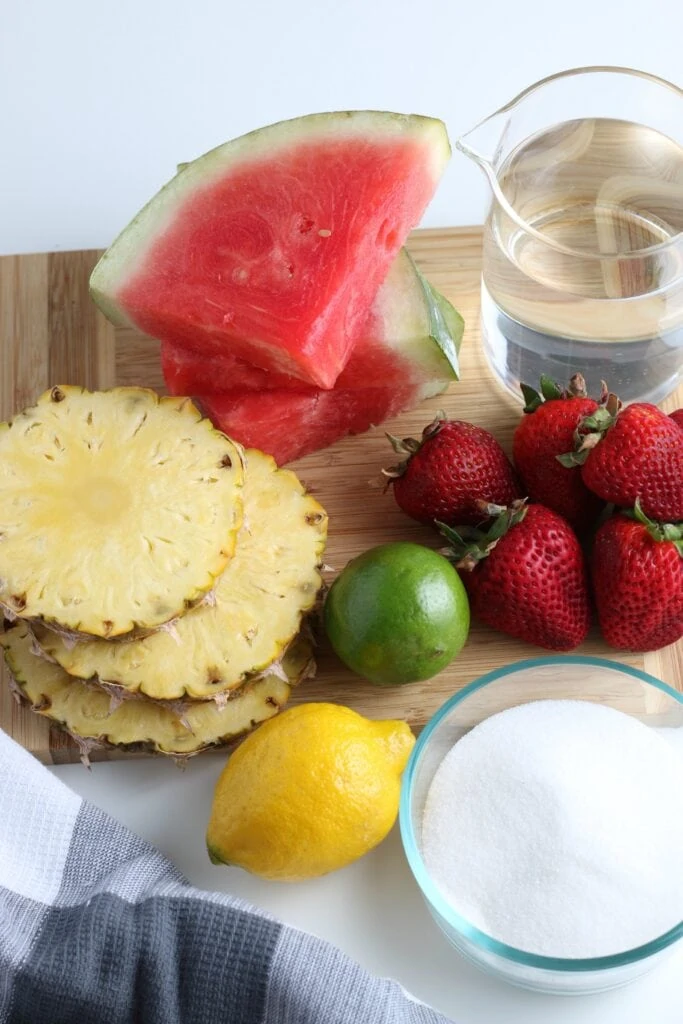 Ingredients
This ingredient list is simple, and you can substitute lemon juice if you do not have lime, so there is some flexibility here too. Since one of the ingredients is water, there are only 3 things you will need from the pantry or store to make this!
4 cups watermelon, diced
1⁄4 cup lime juice
3 cups water
1 cup granulated sugar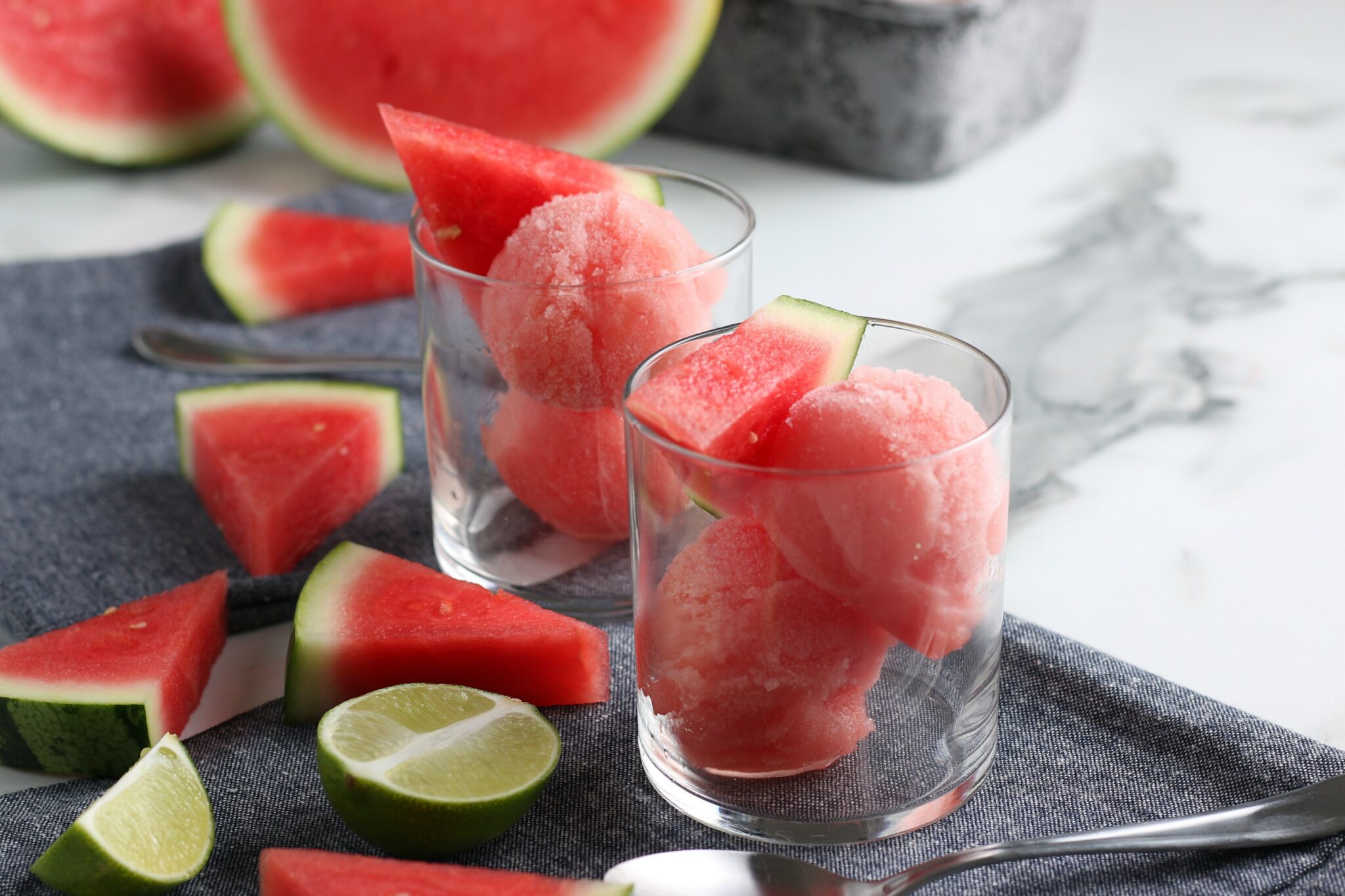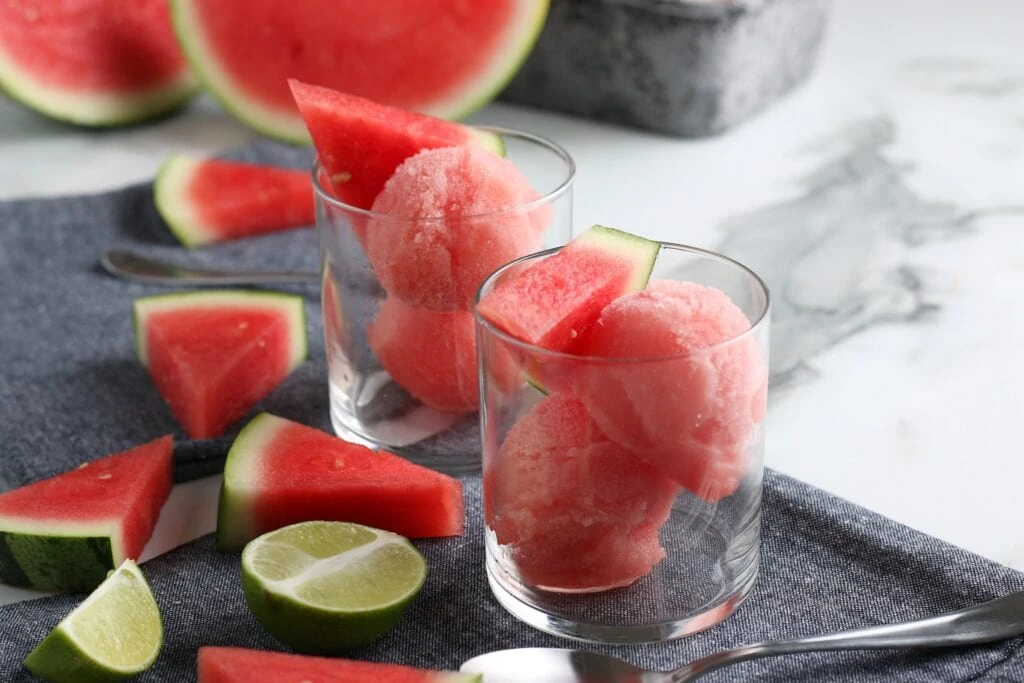 Instructions to Make This Watermelon Sorbet Recipe
Making the watermelon sorbet is pretty simple. Most of the work is done while it is chilling in the freezer, so you will need to plan ahead a little bit to make sure it is ready when you want to eat it. Here are the steps to get your sorbet chilling fast.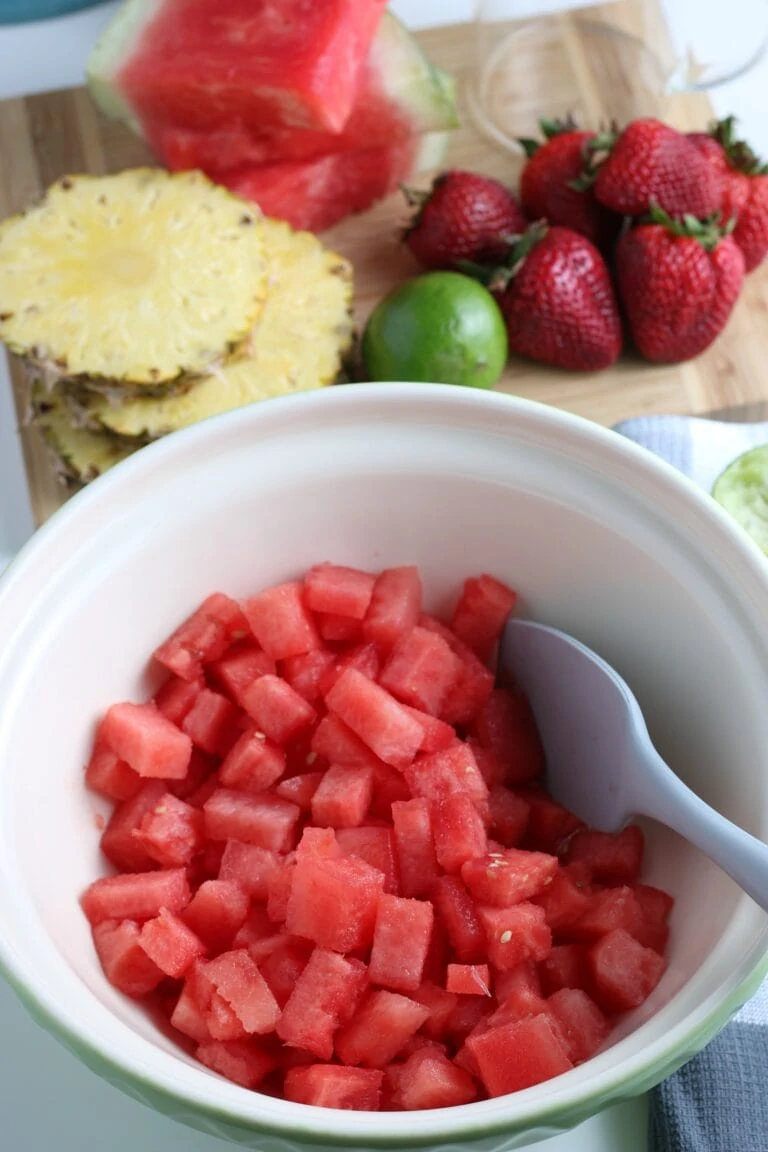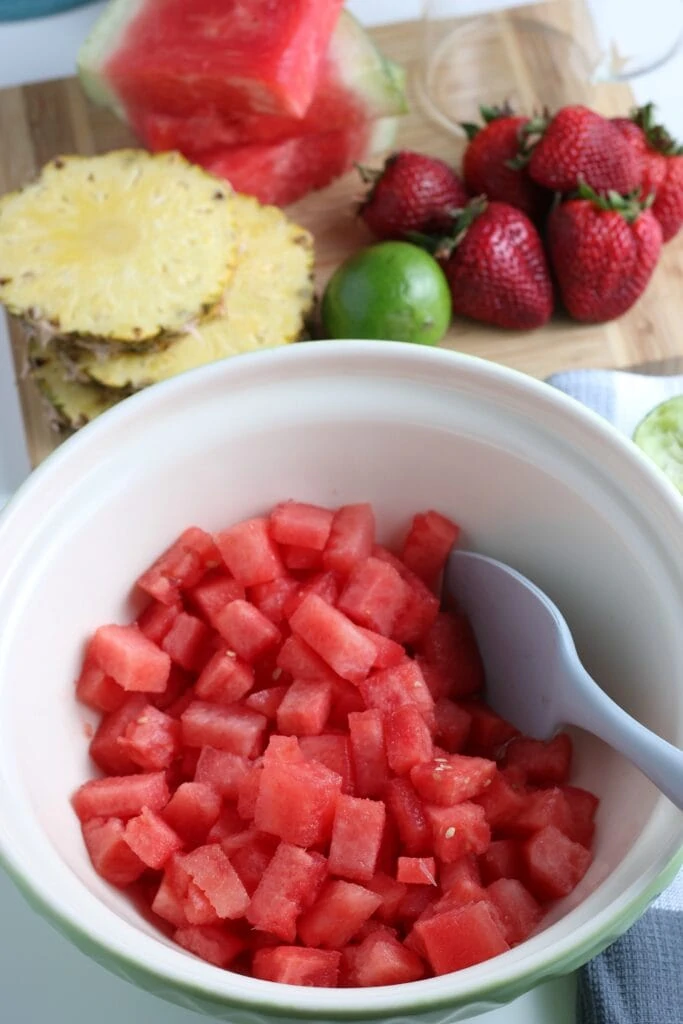 1. Clean and cut your watermelon into bite size pieces.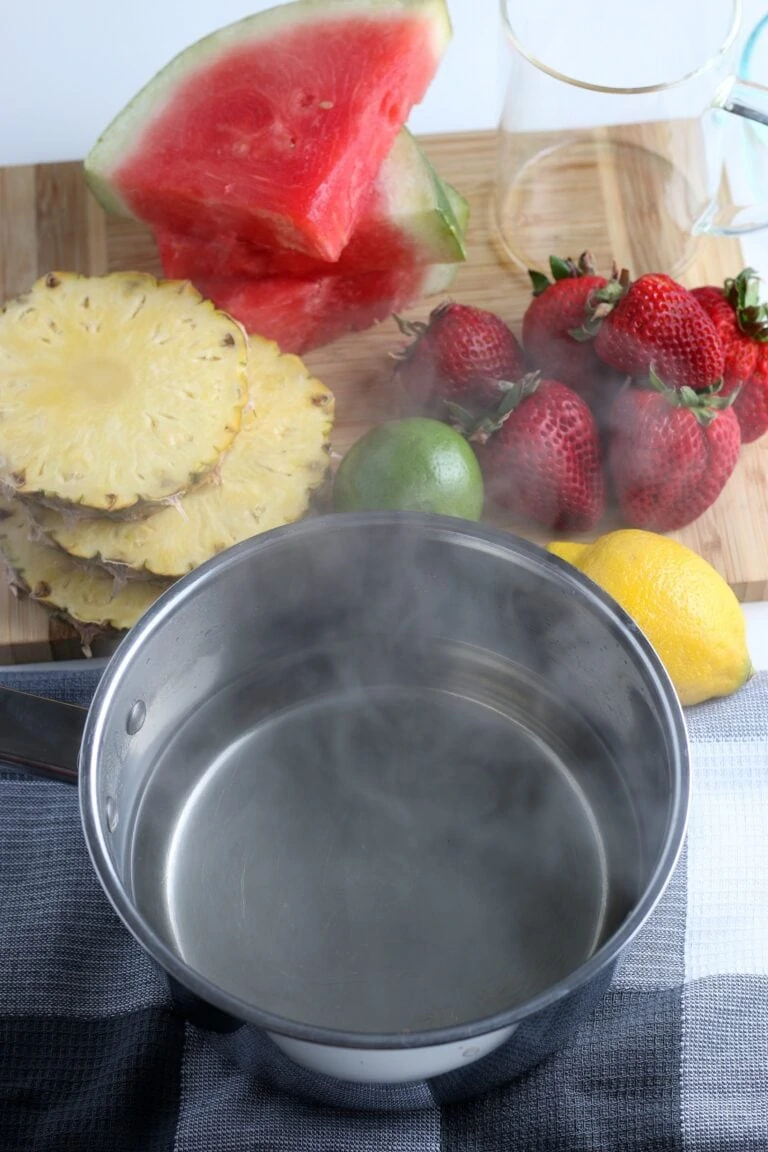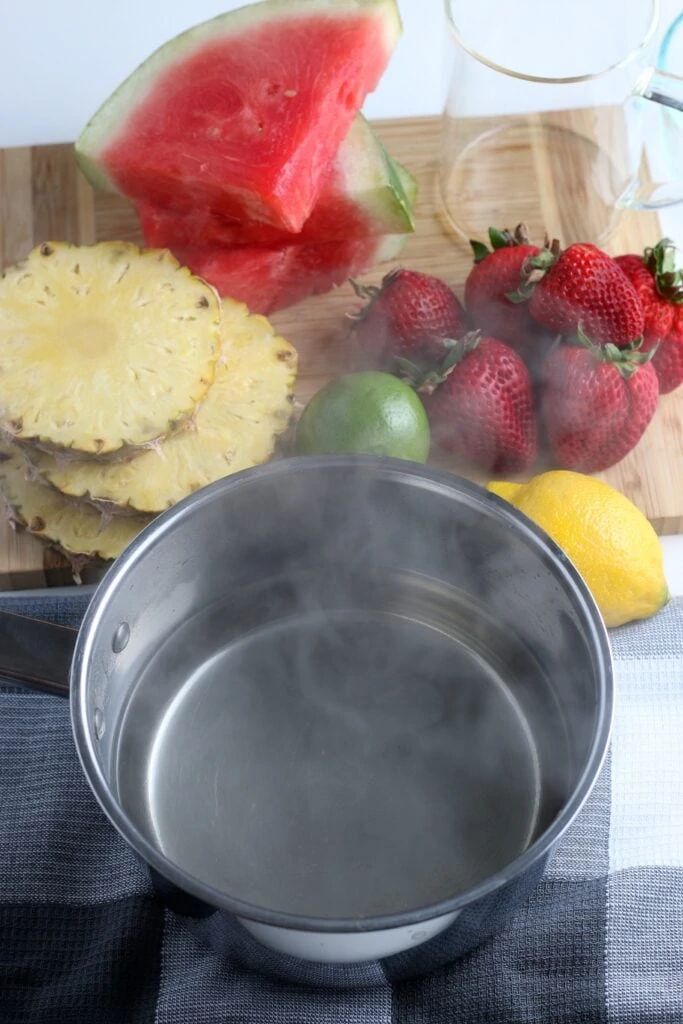 2. In a medium saucepan, bring water and sugar just to a boil over medium-high heat
3. Stir until sugar is dissolved to make a simple syrup that you will add to the watermelon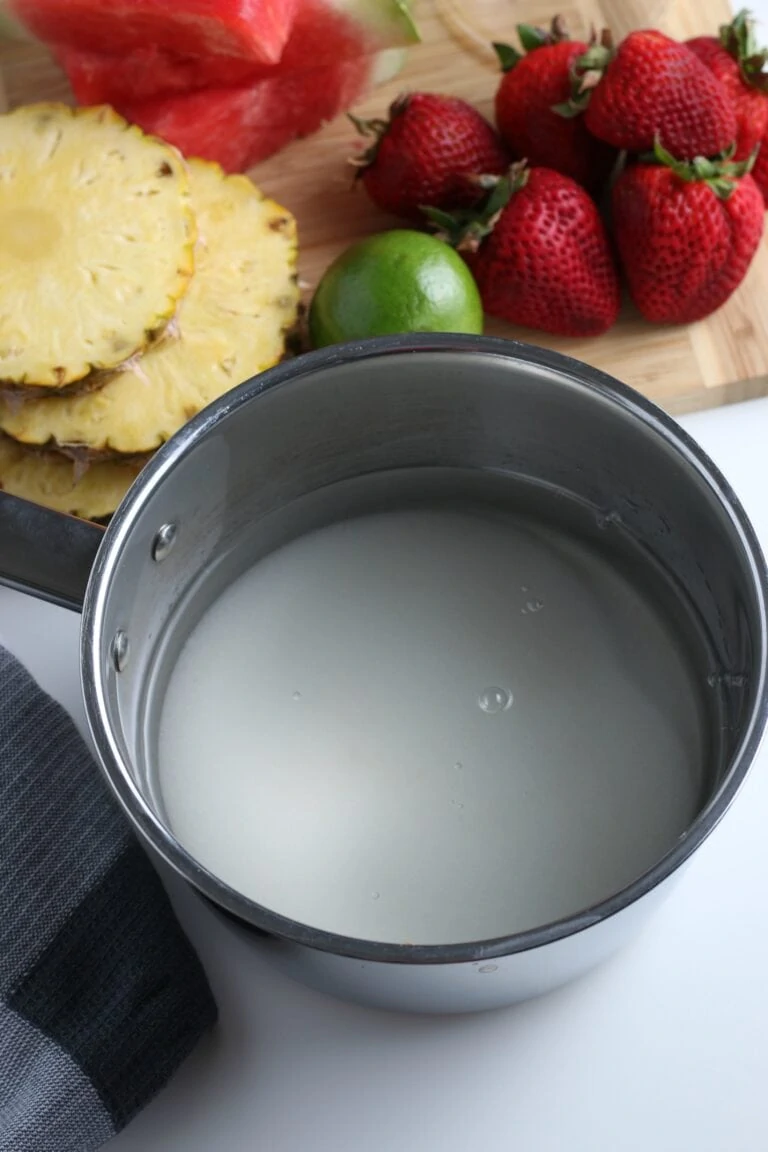 4. Once you have your simple syrup made, remove from heat and cool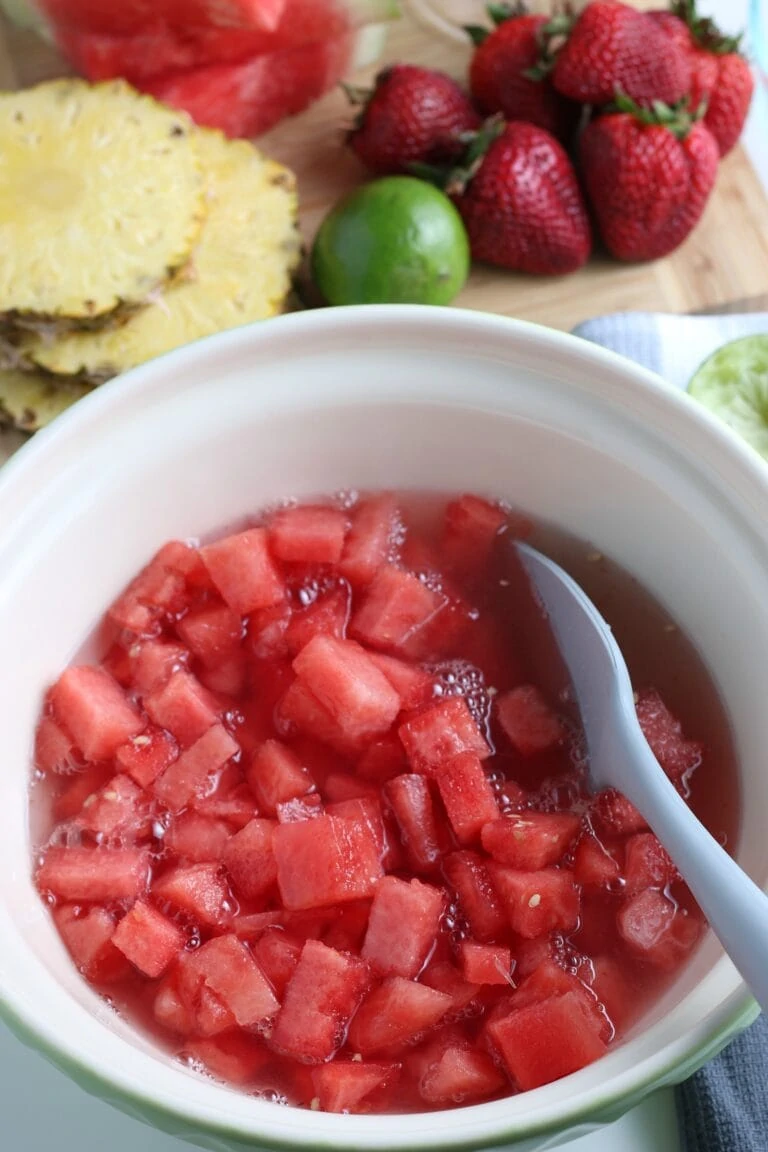 5. Once cooled off a bit, you will mix the simple syrup together with fruit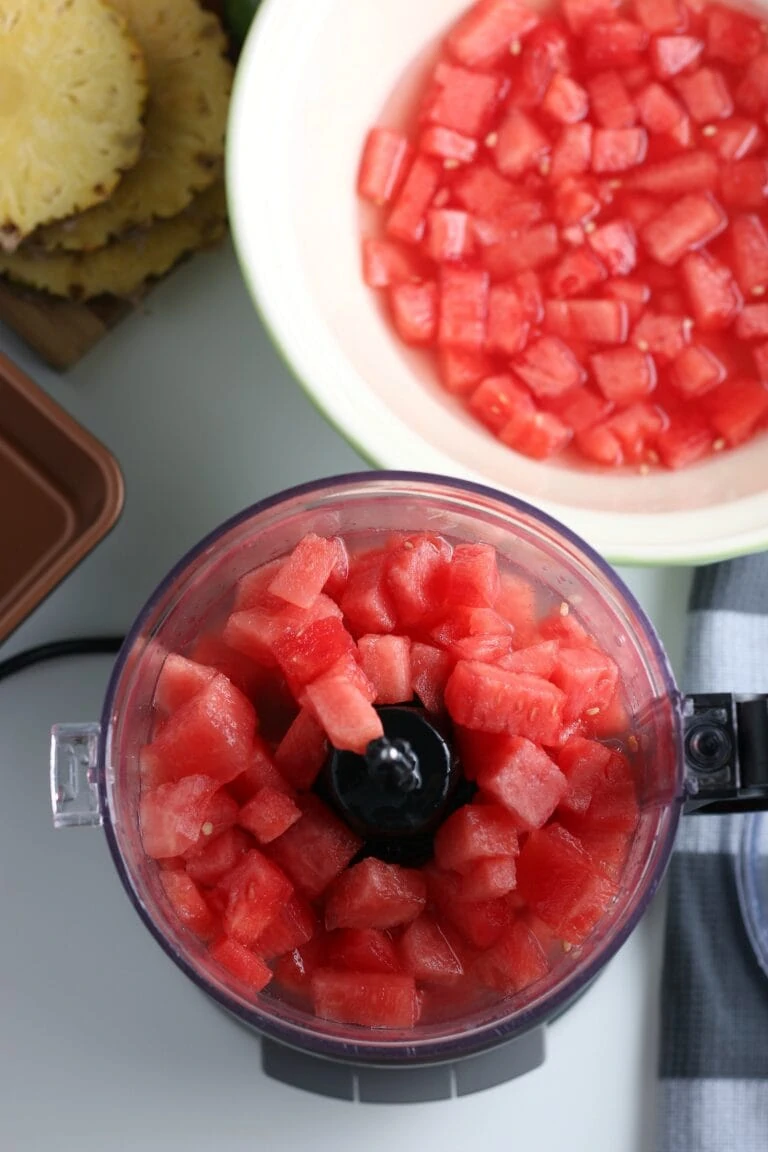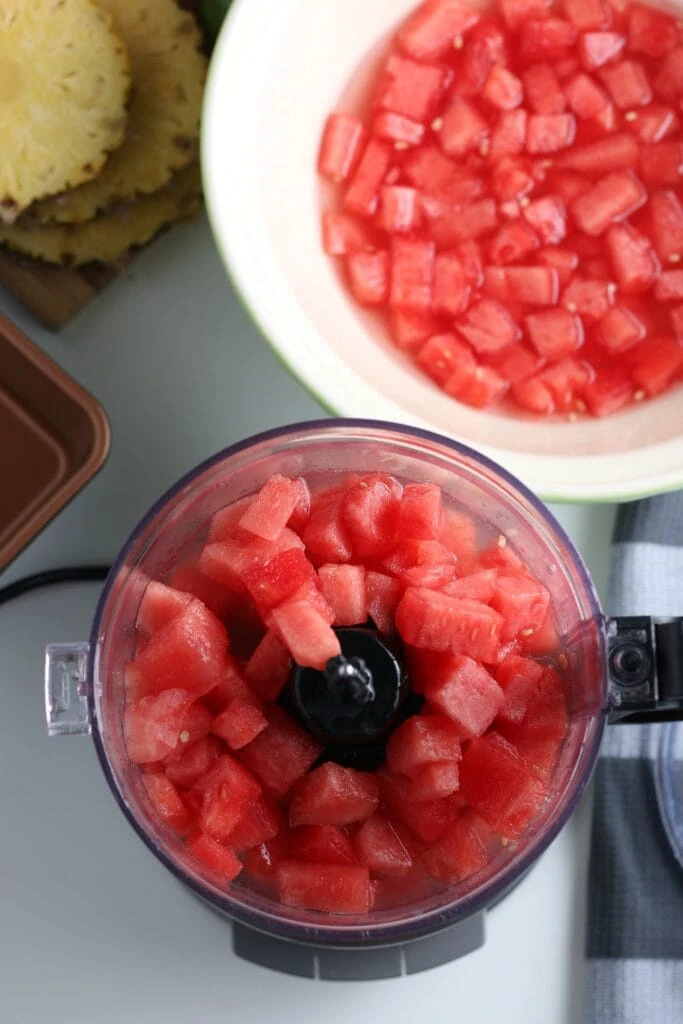 6. Process the mixture in blender or food processor in small batches to puree
7. Add lime juice to your watermelon mix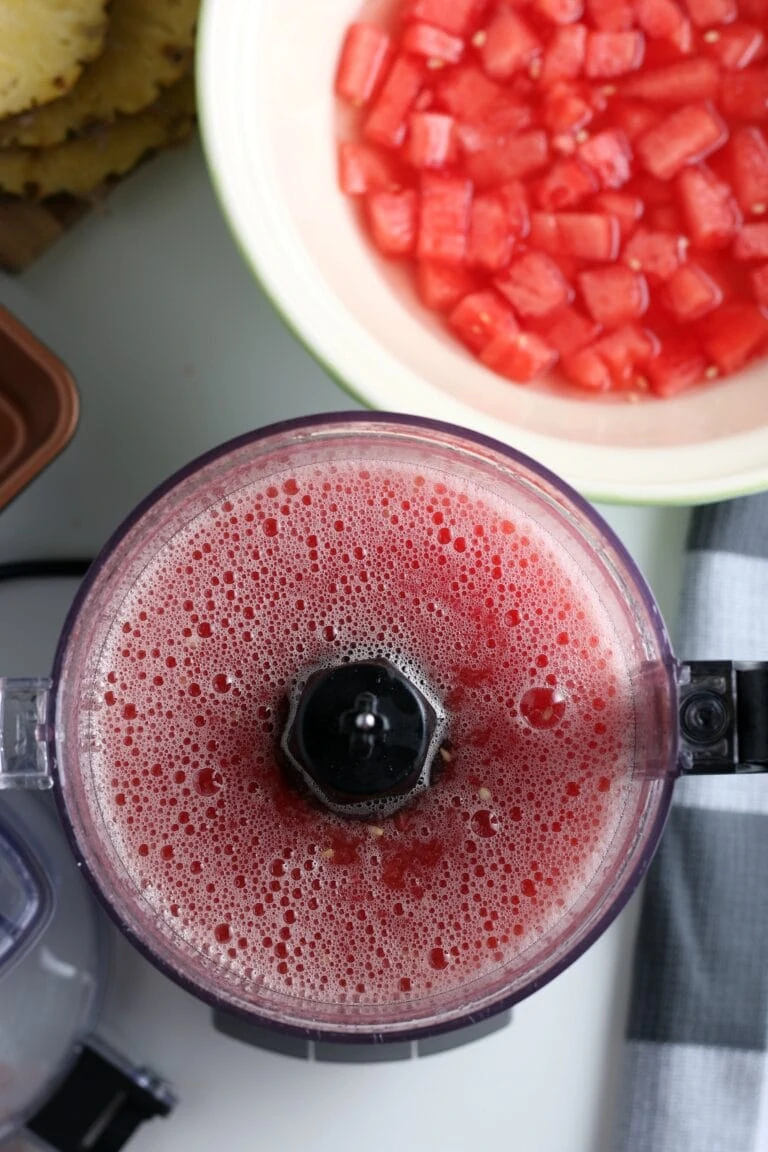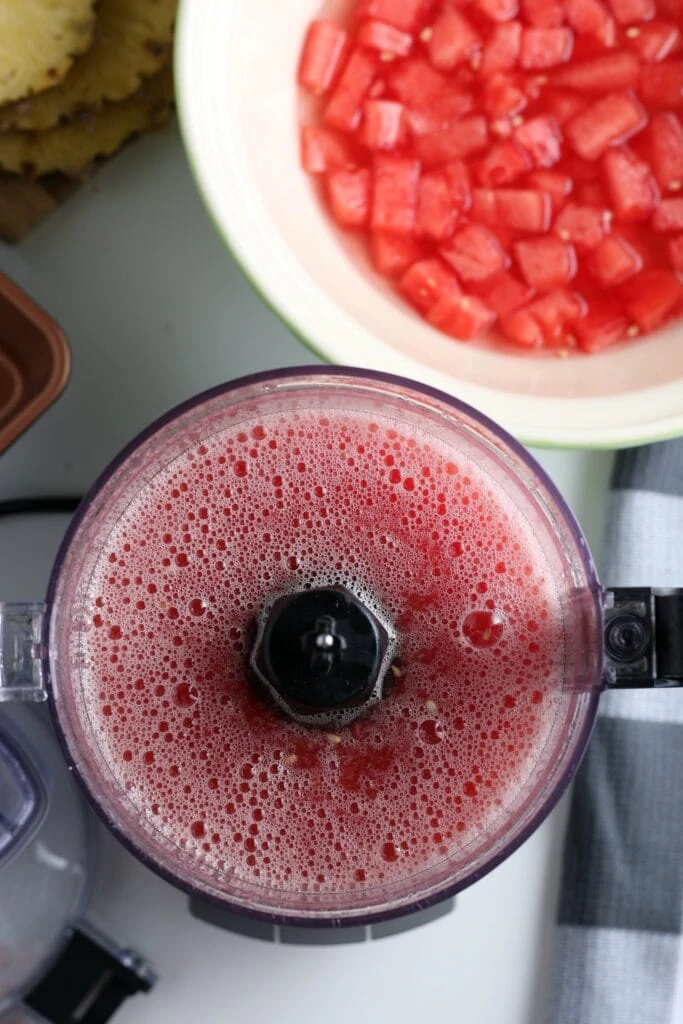 8. The last step before freezing, is to blend until the fruit, simple syrup and lime juice are completely smooth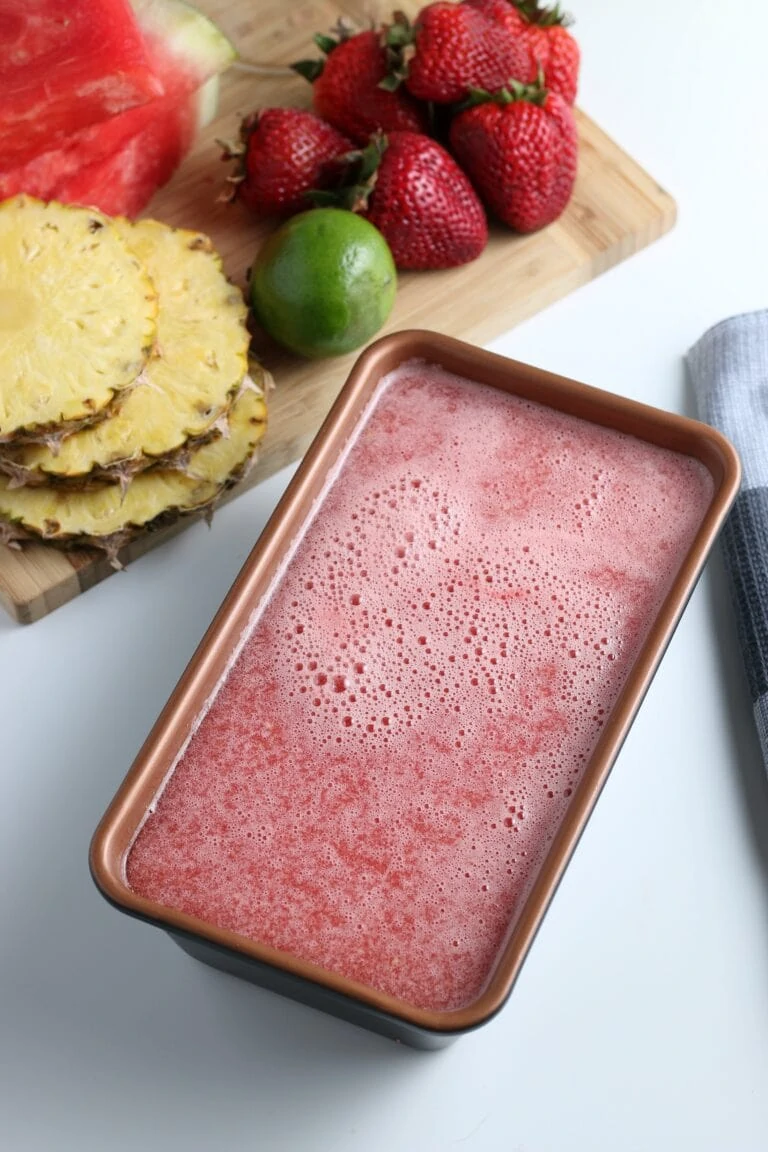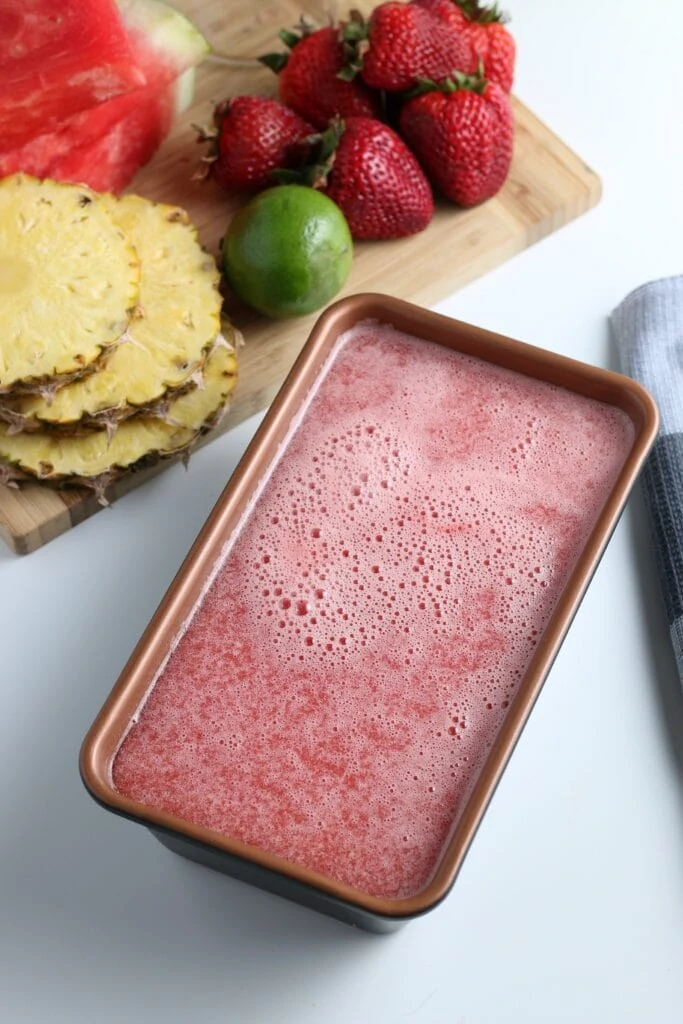 9. Pour the pureed mixture into pan, cover and cool completely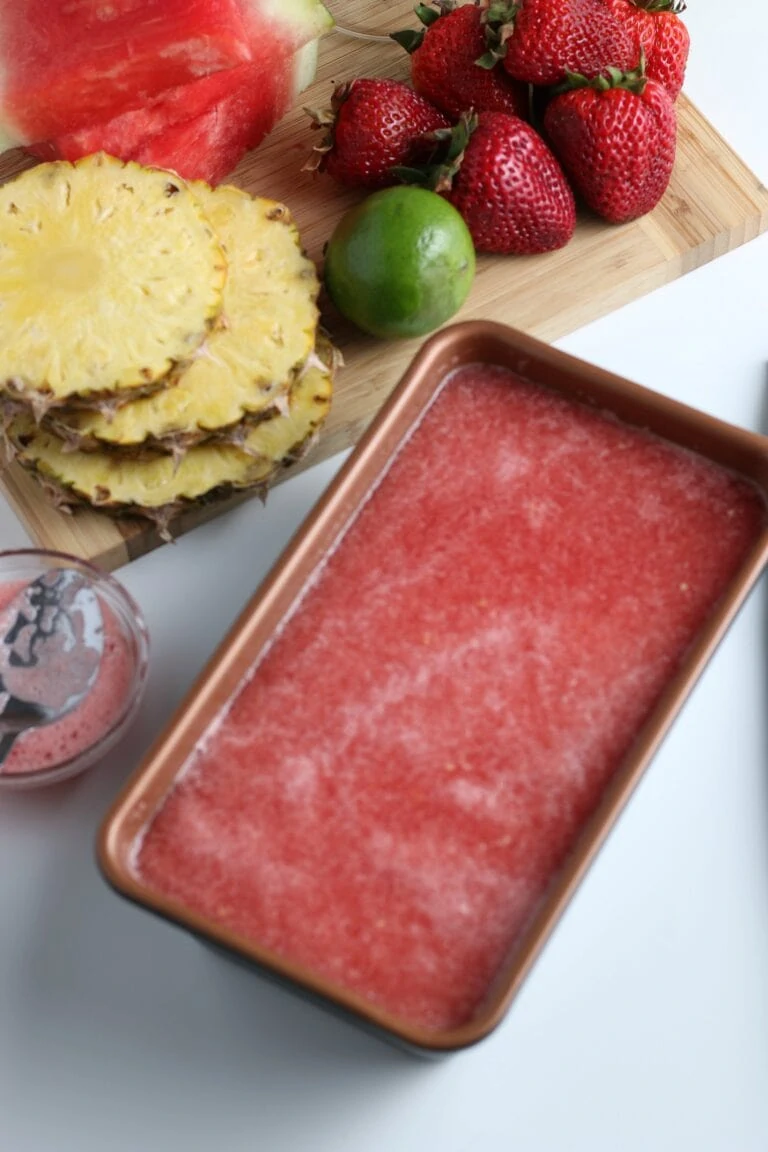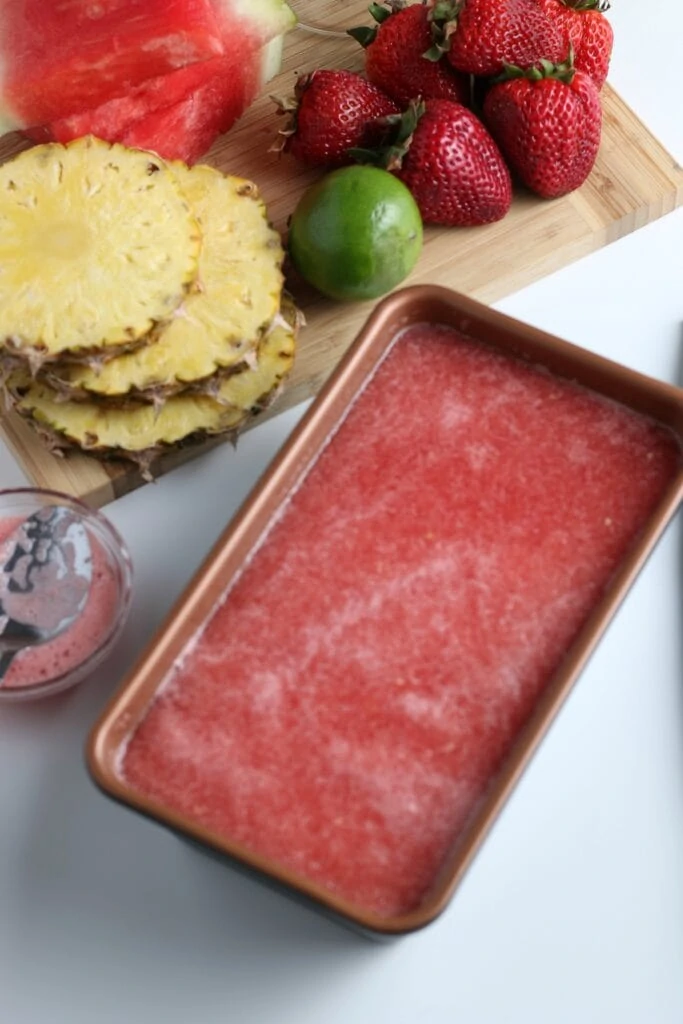 10. Freeze overnight, and after that your watermelon sorbet is ready to serve and enjoy! It is that simple.

You can store the sorbet covered in the freezer for up to 2 weeks.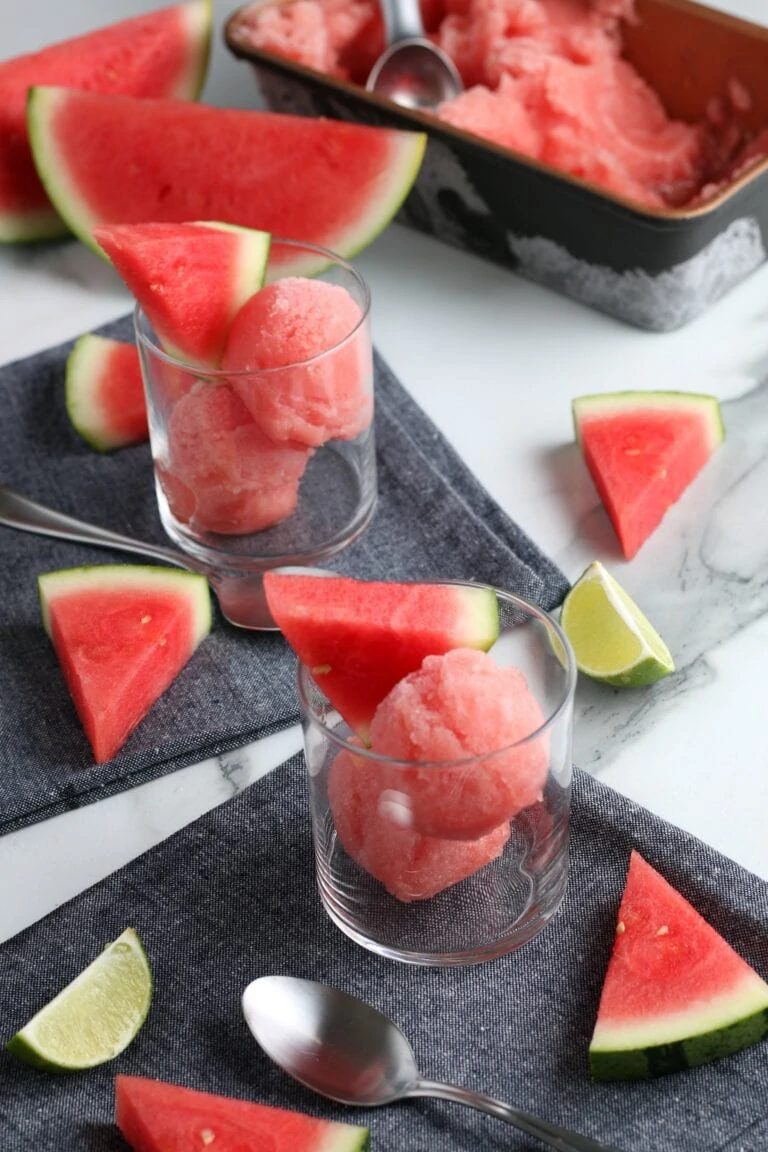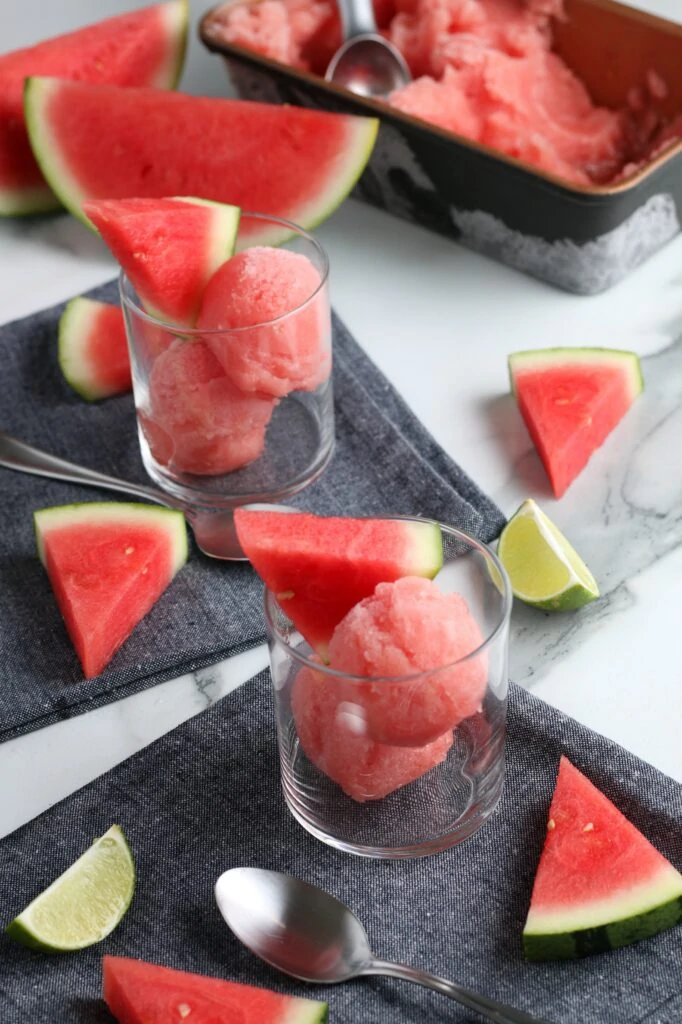 Print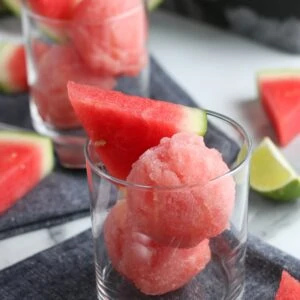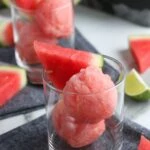 Watermelon Sorbet Recipe
---
Description
This Sorbet recipe is easier than you might think it would be, and is so refreshing. It is sure to be an instant hit around your house!
---
Watermelon
● 4 cups watermelon, diced
● 1⁄4 cup lime juice
● 3 cups water
● 1 cup granulated sugar
---
Instructions
1. Clean and cut fruit
2. In a medium saucepan, bring water and sugar just to a boil over medium-high heat
3. Stir until sugar is dissolved to make simple syrup
4. Remove from heat and cool
5. Stir simple syrup together with fruit
6. Process in blender or food processor in small batches
7. Add lime juice
8. Blend until completely smooth
9. Pour mixture into pan, cover and cool completely
10. Freeze overnight
11. Store leftovers in freezer for up to 2 weeks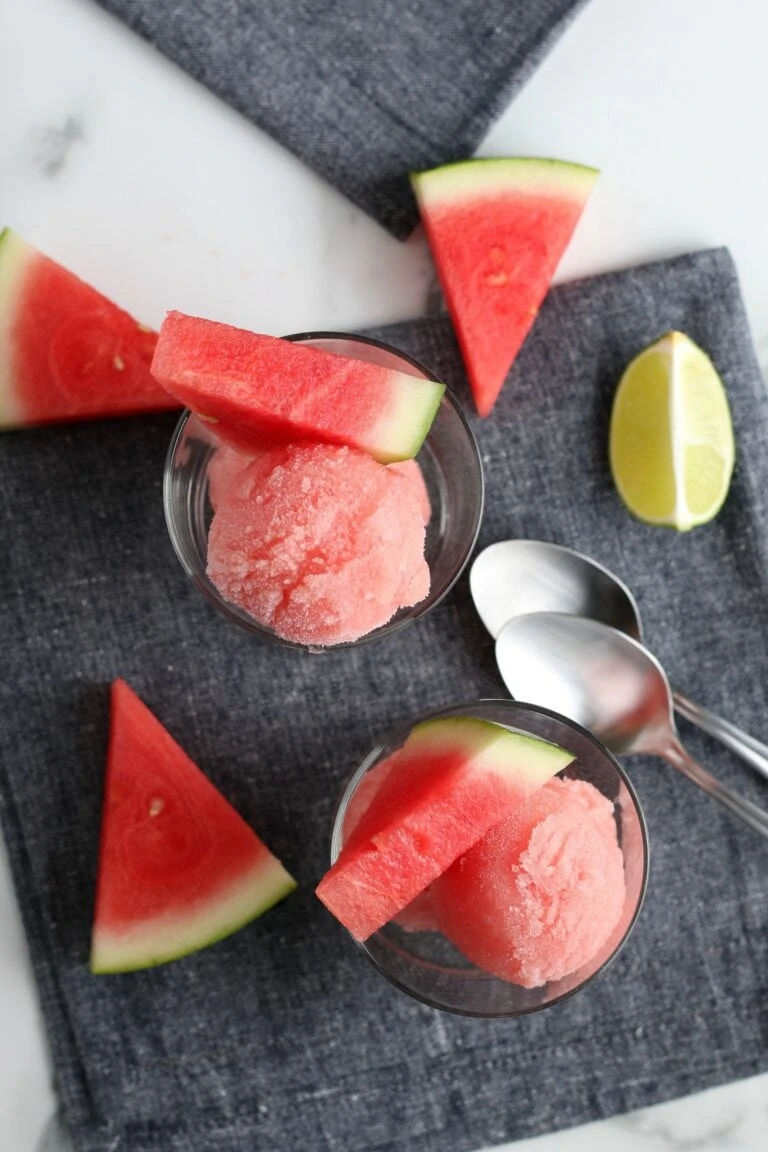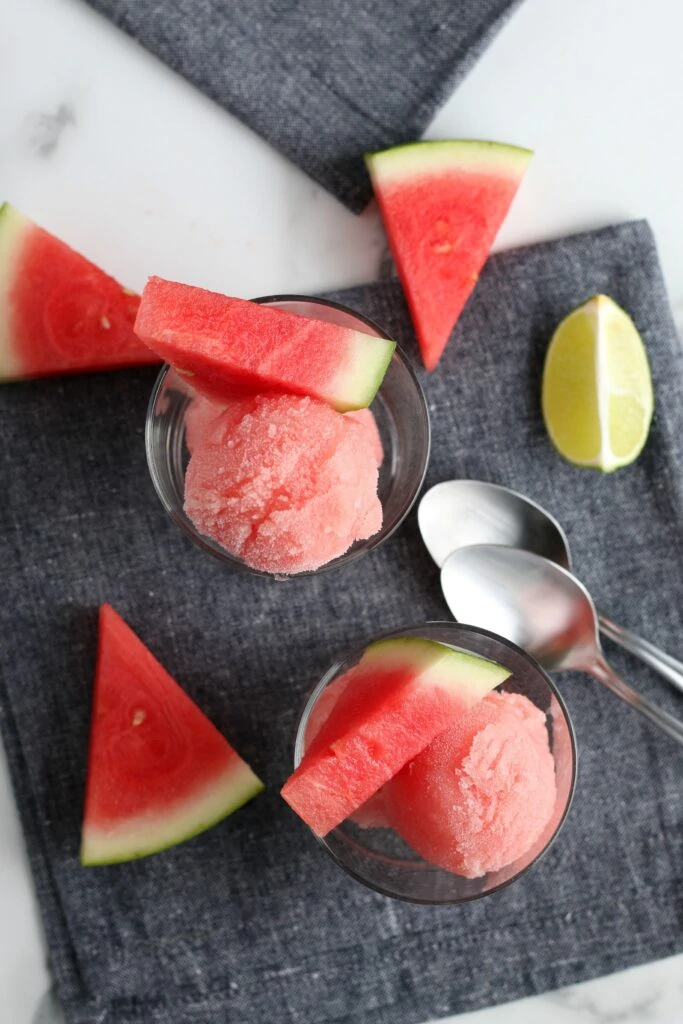 More Recipes You Might Like: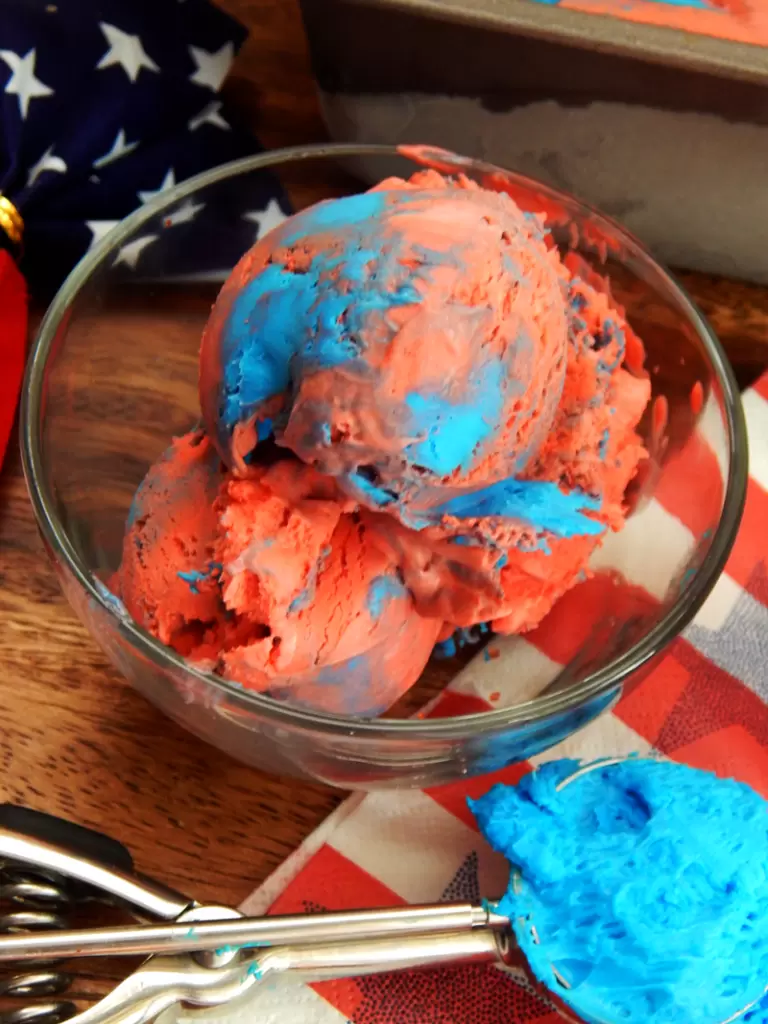 No Turn Red White & Blue Ice Cream