Pittock Mansion in Portland – Free Admission for 10 Days in February
This post may contain affiliate links and I may be compensated for this post. Please read our disclosure policy here.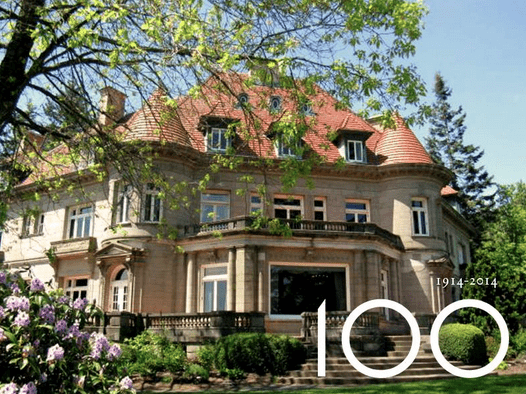 The Pittock Mansion in Portland is celebrating their Centennial birthday, 100 years old, by offering 10 days of FREE admission to the mansion from February 1st – 10th, 2014. You can enjoy the 23 rooms in the mansion either by yourself as you wander around or with a guided tour.
Admission is typically $9.50 for adults and $6.50 for children 6 & up, so this is a great discount. It does sound like they were very busy over the weekend, so if you go during a high traffic time (weekends or evenings),  you may have to wait or look for parking further away.
I've driven by this mansion several times and always thought it would be fun to tour it, so if you're down around Portland the next week, you should definitely look into it!
Don't forget that we have several posts all about Portland and surrounding areas if you're heading there for a visit or just want to make a day trip as part of a staycation on a weekend:
Portland, OR: Family Friendly Activities, Money-Saving Tips, & more! 
Kid-Friendly Restaurants around Portland, OR
Mt Hood's Adventure Park – Ski Bowl: A Budget Friendly NW Vacation & Money Saving Tips