Papa Murphy's – Mini Pizza Kits for Kids $4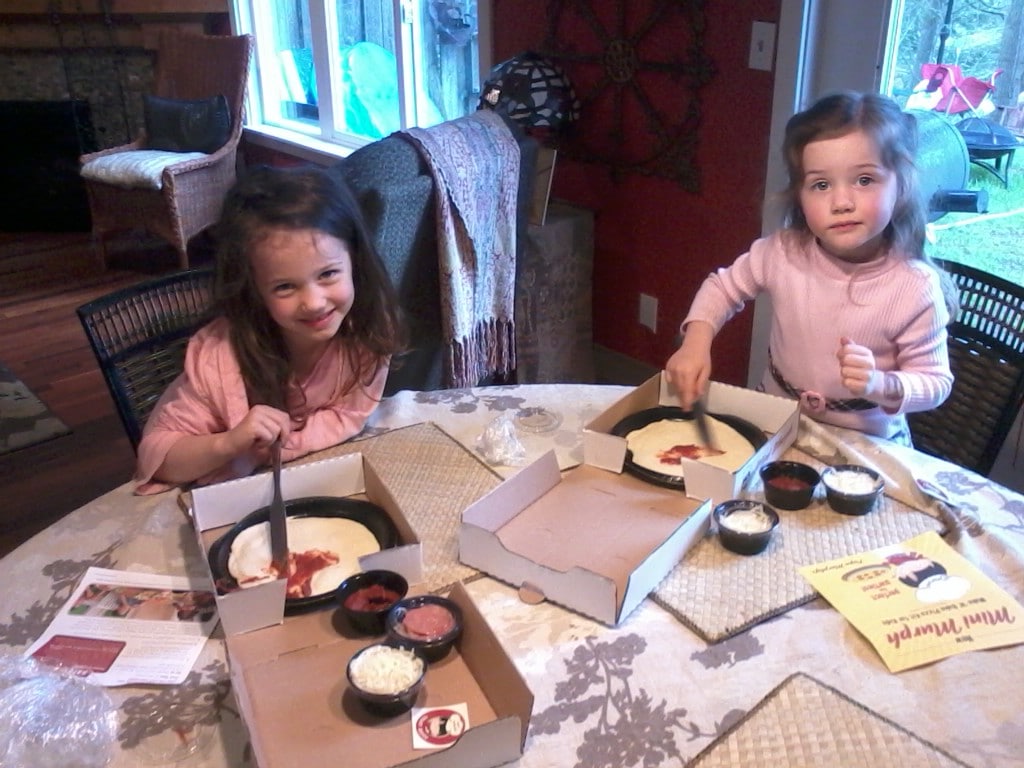 Papa Murphys Kids Pizza Kits!
Papa Murphy's is now selling Mini Pizza Kits for the kids for only $3 ea. Now you could probably find a more economical way to feed the kids pizza, but if you are looking for a fun activity for the kids (and it will feed them), then this is a great deal for the convenience. You pay $3 and can choose from Cheese or Pepperoni pizzas (some locations may have more options).
For your $3 each child gets:
Their own box that comes with a 7 inch unbaked pizza crust in its own baking tray
a container of sauce
containers of cheese (plus toppings if you chose one of those options).
Temporary Tattoo (my kids though this was lots of fun!)
Baking instructions
The kids then put together their own pizzas, you pop them into the oven for approx. 10 minutes, and they are ready to eat.
I did two of these with my 3 and 5 year old this week, and they loved it. Mom loved it because it was so easy to get them set up, and very easy to clean up after too. It made pizza night feel special to them and so we found it well worth the $3 per pizza.
These would be a great option for a slumber party, or other get together for younger kids too. The pizzas are personal size pizzas, so best for kids that will only want to eat that much.
My local Papa Murphys said that most stores should be carrying them. I can confirm that they are generally $4 per pizza, but prices can vary and you will want to call your local Papa Murphy's store to confirm the details there.