Nextbook 10.1 – Great Tablet / Laptop for $219 + Enter To Win One For FREE!
This post may contain affiliate links and I may be compensated for this post. Please read our disclosure policy here.
If you are looking for something that is affordable and can act as a tablet and a laptop, check out the Nextbook 10.1. Its price point starts at under $200, or $219 at Target for the feature rich version!  The Nextbook 10.1 allows the entire family to stay connected, entertained, and productive with everything they want at their fingertips. Browse the Internet, reply to emails, read books, play games from the Windows Store, watch movies, video chat, and much more on the sleek, 10.1" tablet with detachable keyboard.
It could be a great option for kids, if they need something for this Back to School season. This is a tablet that you can easily plug into a keyboard, if you want to use it like a small laptop, and its super light so its easy for kids (teens) to transport back and forth to school if need be.
When NextBook asked us to review this Windows based tablet, I thought it would be a good low cost option for Back to School use. What I found is that in addition to it working well for my teen, it was a great mobile computing fit for my husbands work needs too. He is in construction, so does not generally need to have a computer on job sites. However, its compact enough that its been great for him to bring on days that he might need to discuss an job site issue with a customer (show them a modification to a kitchen layout for example). If you have a job that only requires occasional use of a laptop, this is a nice option for that as well.
I do think it can be a good option as a back to school electronics purchase as well, if your looking for something under $200 (or $219 for better features).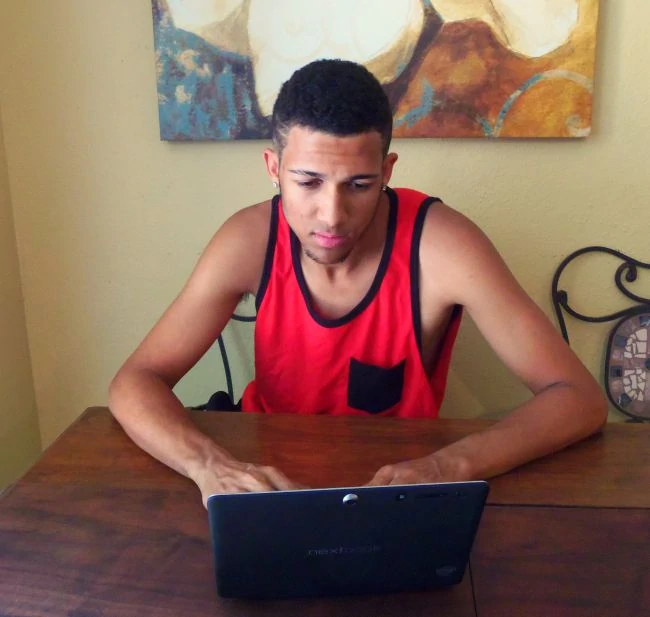 My teen has no problem seeing the screen (like my old eyes did). He seemed to really like the screen in general for the things he likes to use it for (school work, internet surfing, and games).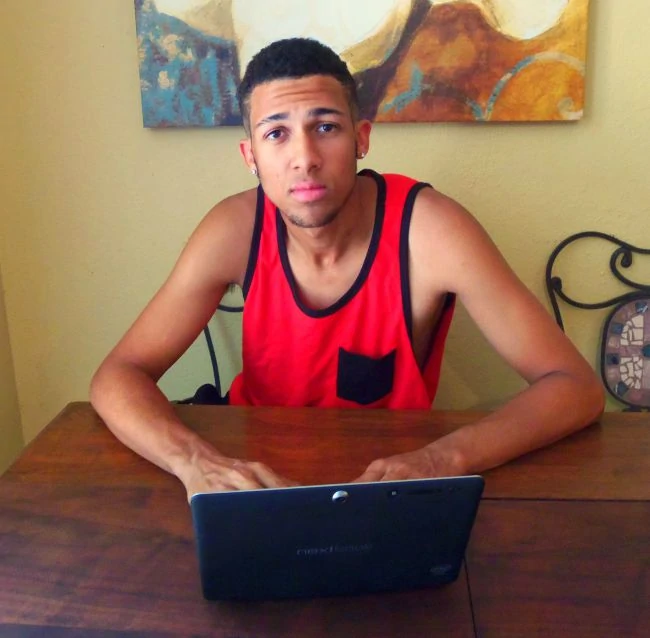 Now, he can use it as a laptop for some of the work he needs to get done (like getting his resume updated!)
Its price point – It is one of the lower priced 10 inch Windows Tablets with plugin keyboard that you will find on the market right now, making it a good school option for kids or light business needs. My family also loved it for entertainment purposes.
Size – Its size makes it easy for kids to pack in backpacks and carry to school. It only adds a few pounds to their backpack. It has a 10.1 inch screen and only weighs three pounds!
Features – Some of my favorite features that the NextBook 10 comes with (The version with all of these features will cost you about $219 at Target. You can get a version with a few fewer features (ie less memory, etc.) starting at $179 too):
Windows 8.1 operating system (free upgrade to Windows 10 later this year)
Free year of Office 365 Personal with 1TB OneDrive online cloud storage
Intel® Atom™ Quad-Core AtomTM Z3735G Processor (X86, 1.8GHz)
2.0 mp camera with integrated microphone
Pogo keyboard with microHDMI, microUSB, and microSD ports
Touch screen
One year subscription to Office 365 Personal
Preloaded VUDU Movies and TV app; NOOK for Windows 8 app
Supports wifi and bluetooth and more!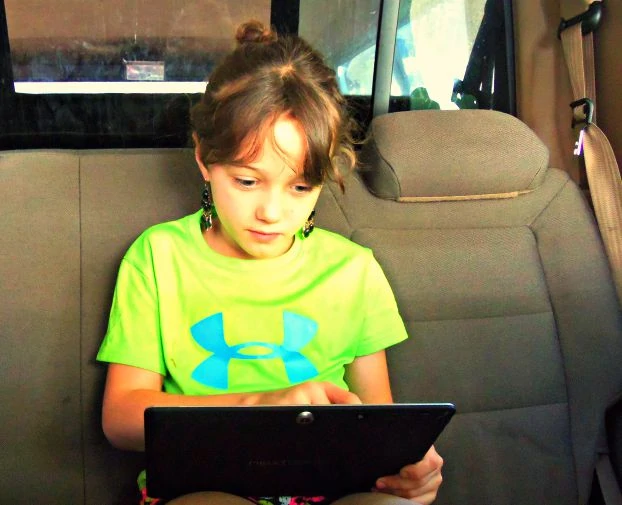 Kept the kids busy in the car on a recent road trip. Although I am not always a huge fan of electronics for the kids all the time, we were able to download some road trip game/apps and rather then clutter the car with a bunch of paper we just had the kids use those games on here.
The NextBook is actually considered a hybrid. That means that its a tablet that you can dock into a keyboard to make it operate like a laptop. I won a free iPad Mini one year, and we purchased a keyboard to plug it into. If you have done that in the past, you will find that this NextBook hybrid is different. Once its docked into the keyboard it really looks and feels like a laptop (its not a flimsy connection as we found when we tried to get a keyboard for our tablet). The keyboard is a hinged design, and so you can adjust your display, which was one of my favorite features. I found it made this system easier to see then other small systems I have tried out. You can then close it up, just like any other laptop, to keep the screen protected (vs. having to undock it like the keyboard we bought for our other tablet).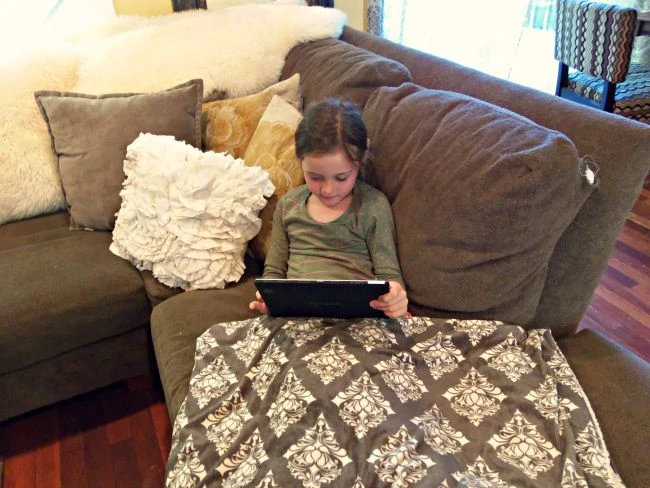 Can keep kids entertained when they are not feeling well, or need some downtime too. One of my daughters using it as a tablet above, watching a video.
The NextBook 10 is also considered an E-Fun product. Meaning it can be used for games and videos too. You can actually watch videos in HD. My younger kids love it for that reason. We have used it on a few road trips now to keep them busy, and the colors and pictures are very nice for the size of this system.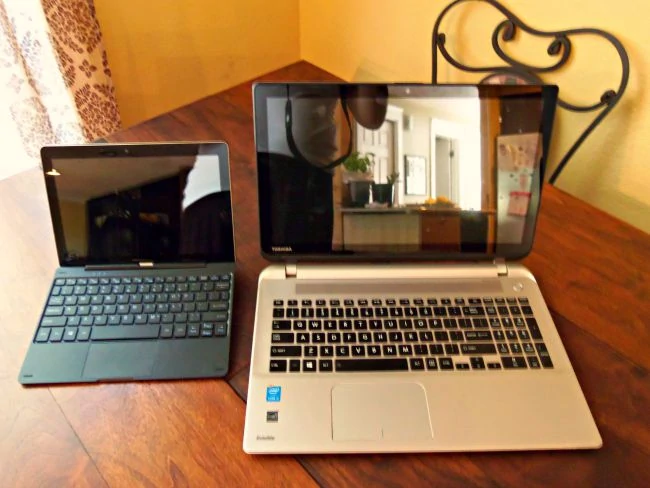 You can see how the Nextbook size compares next to my regular laptop, and how much easier it would be to travel with, or put in a backpack, or just for smaller hands!  
I am on my computer all day long, so the small 10 inch ones will not work for me (I am getting too old – I can't see their screens very well anymore!). I did try out a few models though, and this one was one of my favorites, mainly because I found the keyboard and mousepad easiest to use in this size range. I don't recommend it for someone on the computer full time (its not a work horse like that), but I do think its perfect as a school supply, mobile computing device for those concerned about budget, and for family entertainment. Overall I found it to be a good value for the price!
Giveaway –Win a Nextbook 10 For Your Family!
Enter to win this EFun Nextbook 10.1 tablet with keyboard for your family right now. This is a $219.99 value
This giveaway will end on Friday, August 7th, at 9pm pst.
The winners will be drawn using "And the Winner Is" plugin and announced on the blog.  I will also email the winners. The winners will have 48 hours to contact me, otherwise a new winner will be drawn. US residents only & you must be 18 yrs or older to enter the giveaway. This giveaway is not affiliated with Facebook in any way.
Here's how to enter this giveaway::
1st Entry (required entry): Let us know how your family would use the Efun Nextbook 10.1 (school, entertainment, work, all of the above, etc.)
Extra Entries : (make sure these are all separate comments, with a comment for each entry)
2) Subscribe to the Thrifty NW Mom email (must be verified). Leave a comment to let us know your subscribed!
3) Leave a comment here saying you "follow" Jen and Sia on Instagram (follow Jen here and Sia here )
4) Follow us on Pinterest, and then leave a comment here saying you do so.
Disclosure: This post has been sponsored by Nextbook, and the Nextbook that will be given to  a Thrifty NW Mom winner randomly chosen, will be supplied by them too.  All opinions are 100% mine. See our disclosure policy  for more details.