Legoland Hotel Deal on Groupon + Kids Get Into Legoland FREE!
Legoland Hotel Deal on Groupon – Hotel + Breakfast Deal
If your considering a Legoland vacation, or planning to head to Southern California and your kids love Legos, here is a great deal on the Legoland Hotel. The hotel is currently offering deals on Groupon for as low as $119, that includes a free breakfast buffet in the morning for your family. There is also a $28/day resort fee.  These rates are for a deluxe themed room, that will sleep 5, so it is a pretty great deal. We only found two days available at the $119 rate (Feb. 11 & 12), but we did find rates from $145/nt to $179/nt through May, and that would still be a deal for a themed hotel like this.
If you are planning a Legoland Getaway with pre-school and younger school age kids (who I think Legoland is perfect for in general), this hotel is ideal. There is an entrance to the park right at the hotel, making it super convenient to get back for nap times. there are lego play structures, and a lego star right on site, the entire hotel is themed, making it feel magical for the kids, and in general is super family friendly.
The room that is available includes a King bed, and then bunk with trundle (so it will sleep 5). The rooms are themed differently, and there is a separate sleeping area for the kids with bunk beds, and Lego building areas. My kids would love having this space!
When considering the cost of breakfast for your family, that can sweeten the deal for a themed resort like this one. This breakfast sounds like a nice offer too ( smoothie and a made-to-order omelet during the included breakfast at Bricks Family Restaurant and Bar, which is included with your rate)! And if you are planning to go to Legoland, you can walk right into the park and save on the cost of parking. Rates will depend on your travel dates, and it looks like the lowest price available is for $119, and it goes up from there.  We found the lower rates at the end of April, and in May.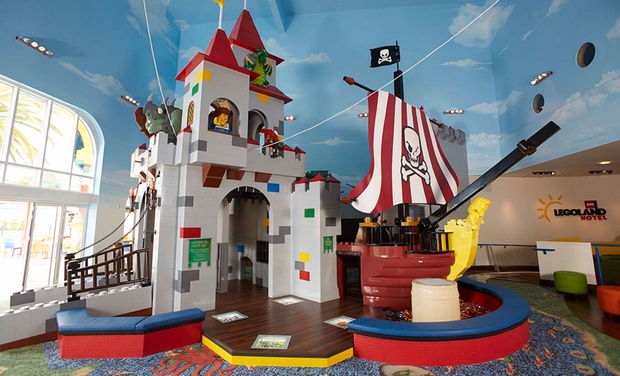 Find the available dates here. It looks like this offer is only available for a limited time, so check it out soon if your interested.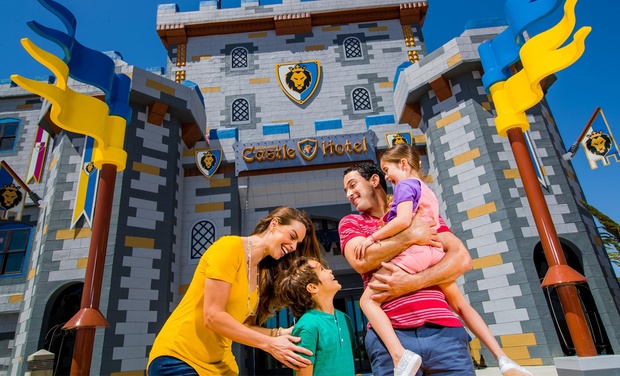 Legoland now has two themed hotels on property. There is this one, the original Legoland Hotel, and a few years back now they also opened the Legoland Castle Themed hotel.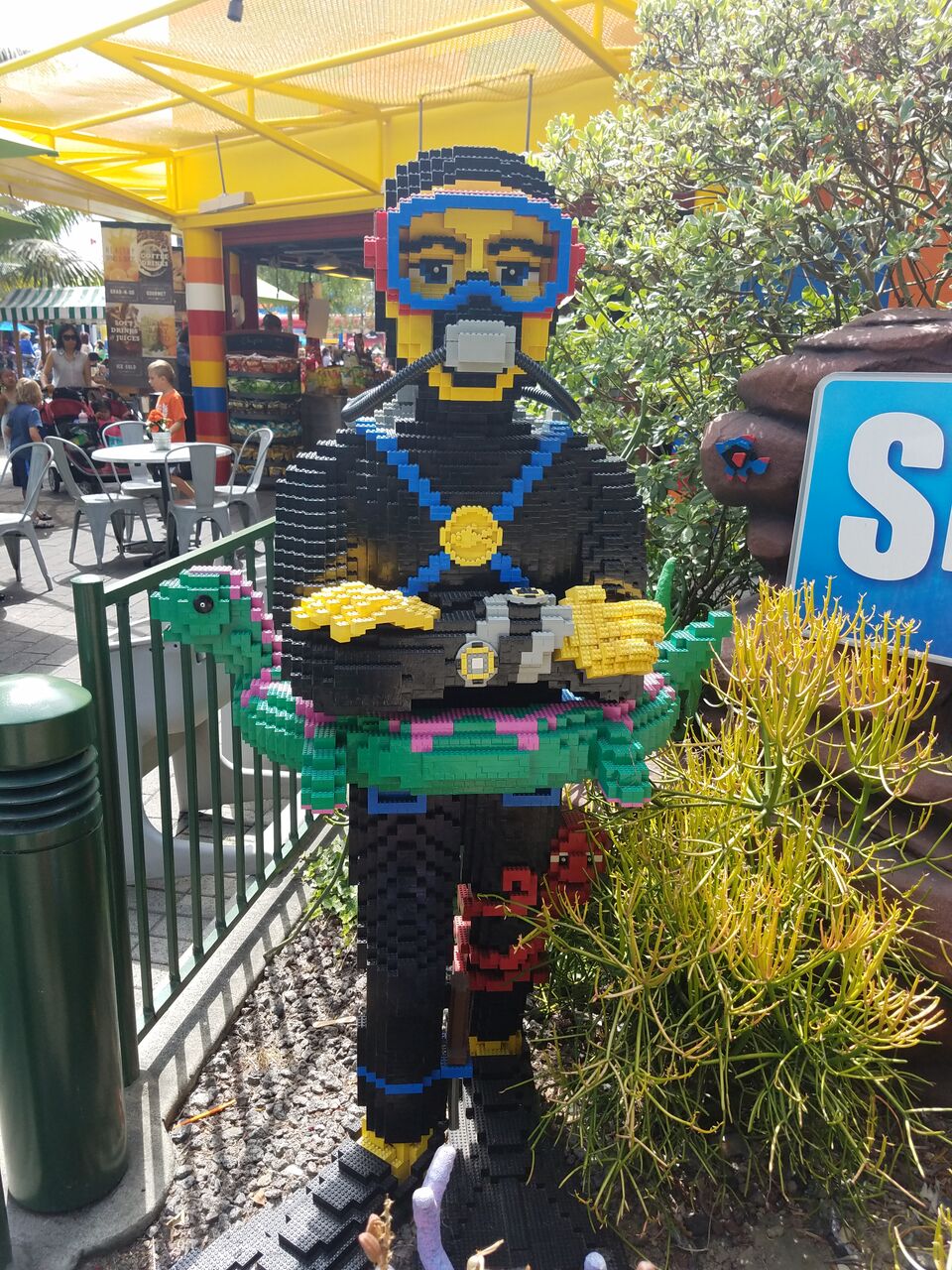 If your looking for a deal on Legoland Tickets, check out our post here with the latest discount ticket offers. There is currently a Kids Get In Free offer available too! Although tickets are not included with the hotel rate, guests of the hotel will get early entrance hours into the park if they buy tickets (find the best offers on tickets here).
This hotel looks so fun for Lego fans! There are many events for the family (including mini-figure trading events), and treasure hunts! And a zero entry pool, with water features for the kids to play with.
Find all of the dates available and prices for this Legoland Hotel deal here.