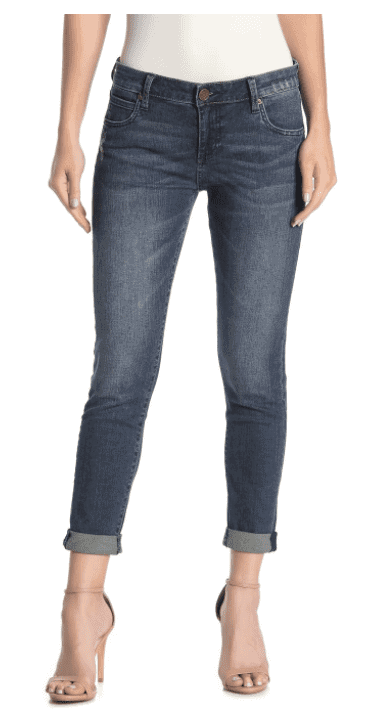 KUT from the Kloth Jeans – Up to 60% off!
Nordstrom Rack has been having some big sales on Kut from the Kloth Jeans – right now you can find them up to 60% off & more for different styles for women's jeans. Kut from the Kloth jeans are a high-quality jean that can be more rare to see sales & coupons on, so these are amazing prices.
I recently got my first pair of Kut from the Kloth jeans from my Stitch Fix box & I have to say, they are my new favorite jeans. (I used to love Wit & Wisdom the most & while I still love those, these Kut from the Kloth are even more comfortable & so flattering).  I paid double what these sale prices are, too & honestly I would pay that again because they are just that high quality & well made jeans that I know I will use for years to come.
You can ship to the store for free or get free shipping when you spend $89 or more.
A few more options from Nordstrom.com:
We also just found some Kut from the Kloth jeans on sale on the main Nordstrom.com site as well – here are some of the options. They always have free shipping on the Nordstrom.com site too.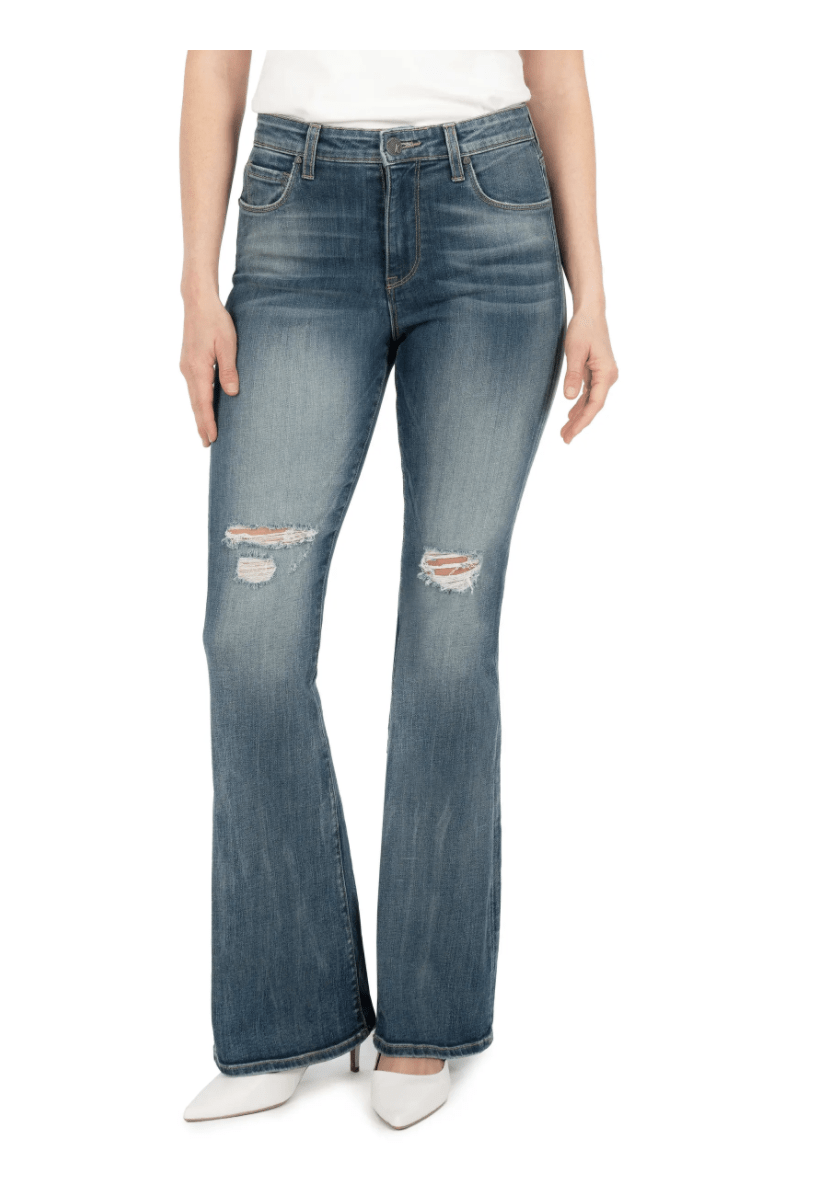 Kut from the Kloth Ana Ripped High Waist Flare Jeans – $40.05 (reg $89)
Kut from the Kloth Donna Ankle Skinny Jeans – $66.75 (reg $89) – 25% off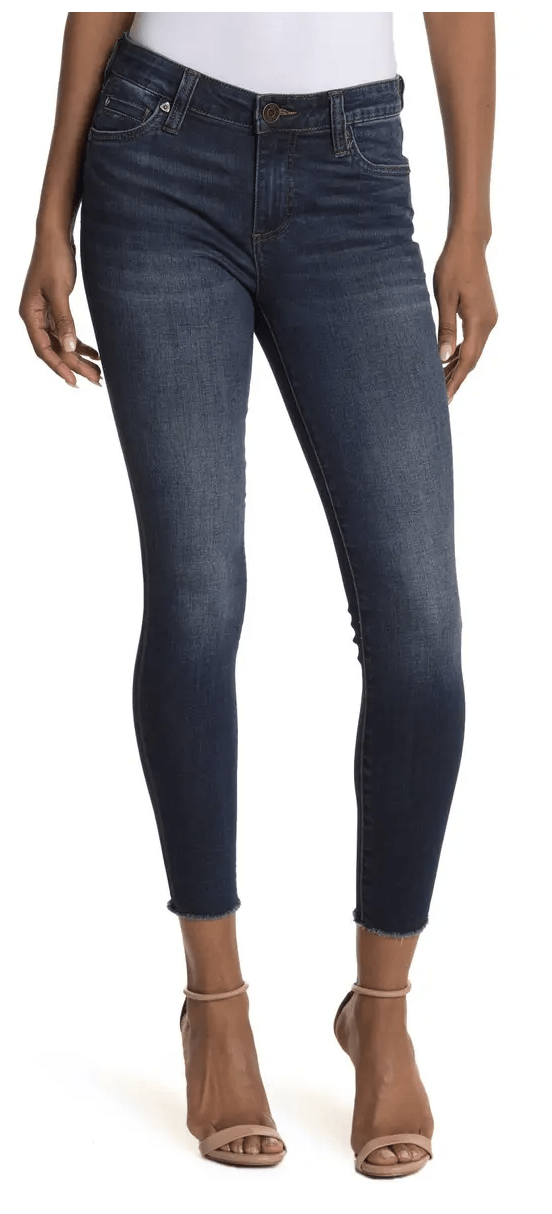 Kut from the Kloth Carlo Ankle Skinny Jeans – $29.98 (Reg $89) – 66% off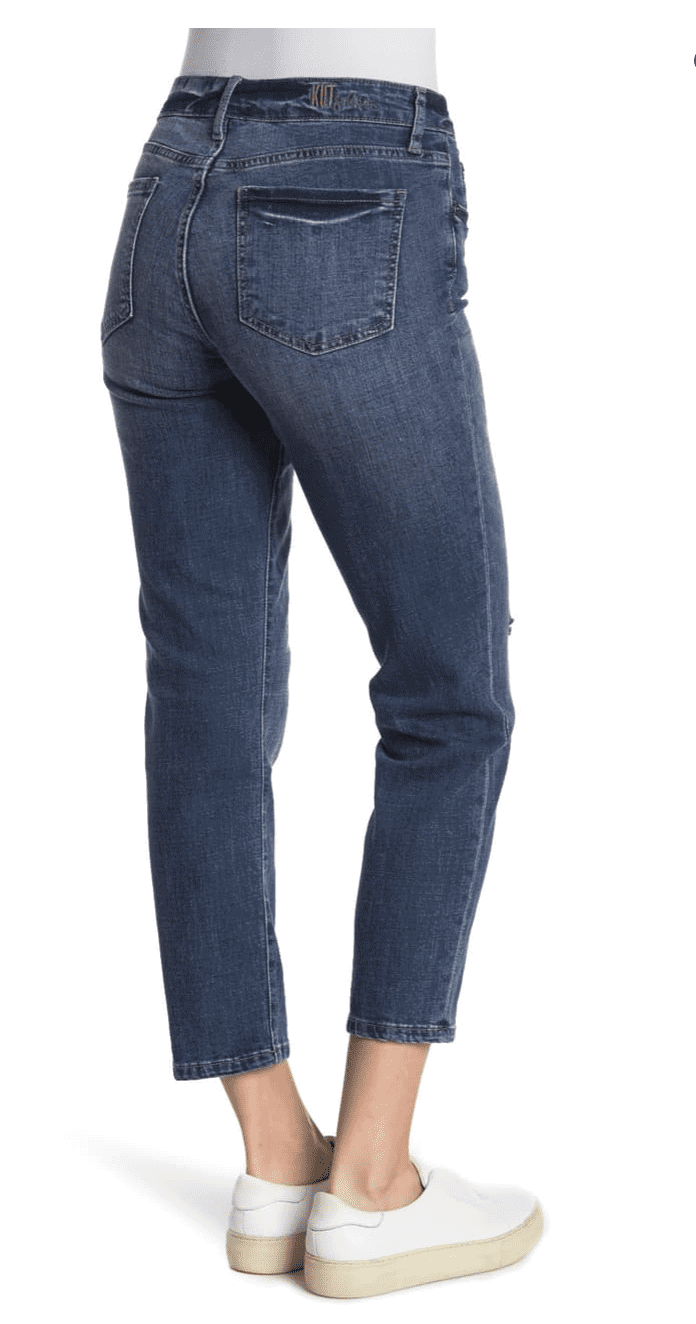 Kut from the Kloth Katy Ankle Crop Straight Leg Jeans – $39.97 (reg $89) 55% off  (up to size 8 sizes right now)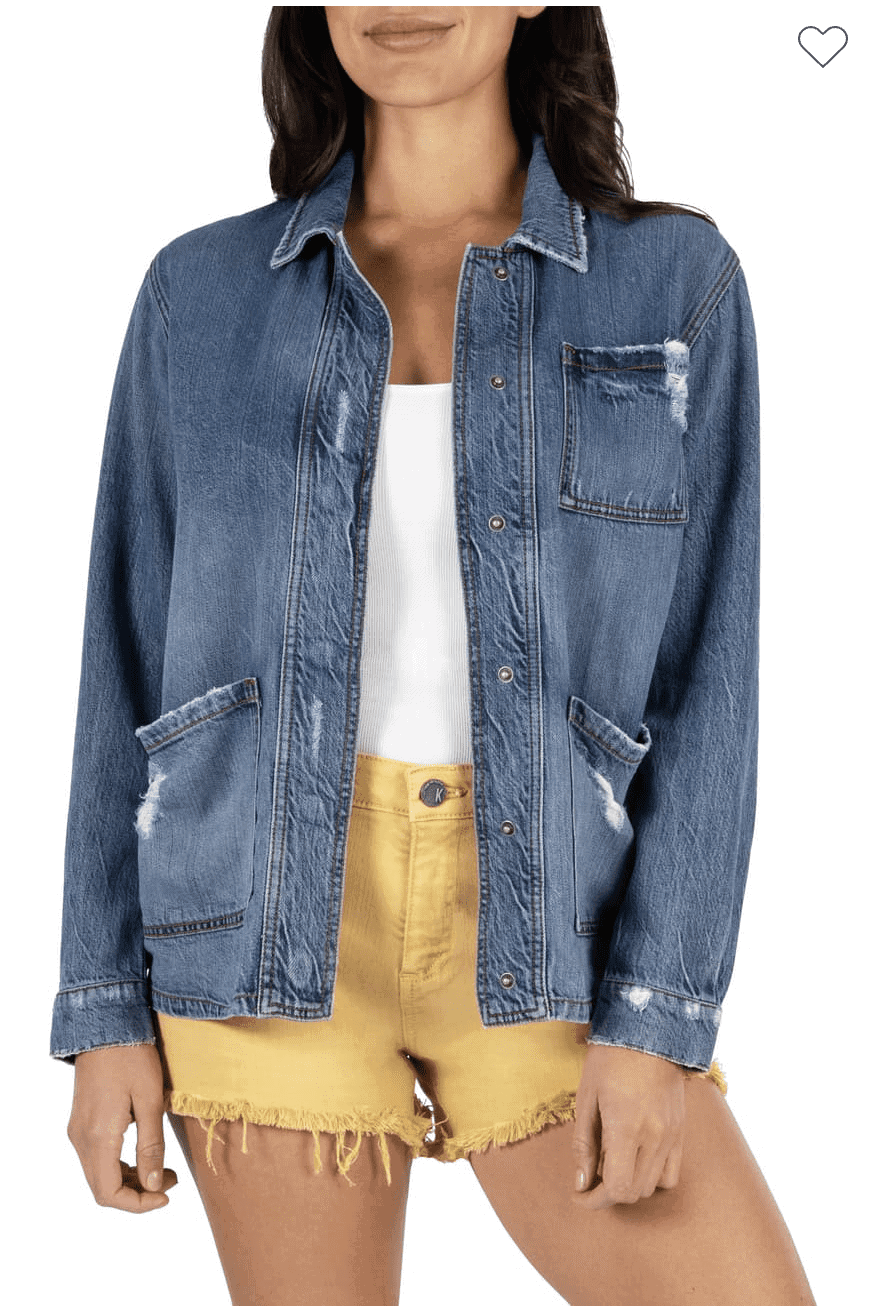 Kut from the Kloth Llysa Denim Patch Jean Jacket – $29.97 (reg $89) – (xsmall & small sizes only available right now)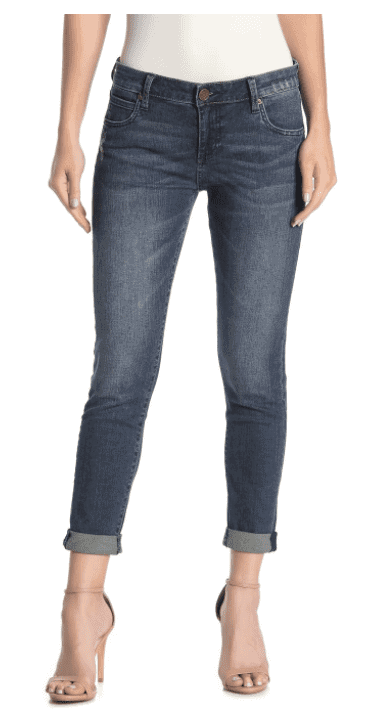 Kut from the Kloth Cleaned Up Katy Boyfriend Jeans – $29.97 (reg $89) – 66% off (tons of size options)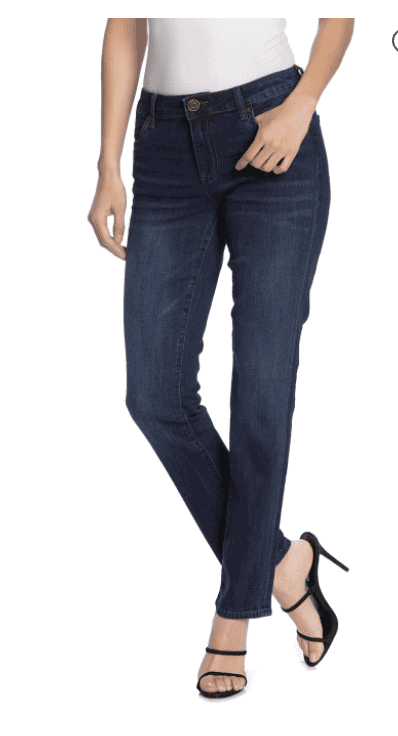 Kut from the Kloth Katy Boyfriend Jeans – $39.97 (reg $89) – 55% off (tons of size options)