Kate Spade 75 Off Sale 2019
Kate Spade 75% Off Sale Going On Right Now! We share some of the great deals you can get, and savings during this Kate Spade sales event!
Kate Spade Sale
Looking for a Kate Spade 75% Off Sale! There is one going on right now. If you are a Kate Spade fan, you may want to check out this Kate Spade Surprise Sale going on now at Kate Spade. They are offering up to 75% off right now on select styles. They also offer free ground shipping on all orders to the US & Canada, which is another great way to save! You can also save an extra 10% if you use the coupon code: EXTRAEXTRA if you spend $150+ on your order.
These Kate Spade Surprise sales are definitely the best sales we see on Kate Spade products and the multi-product bundles are fabulous deals – you can huge savings on the bundle deals. They are final sales, but Kate Spade purses have a solid reputation of lasting a very long time. You will need to enter your email address to access this sale if you have not done that previously.
This sale ends on Monday May 20th at 11:59pm pst, but items do sell out fast.
In addition to the Kate Spade 75% Off Sale, a few more ways you can save right now include: 
Get 30% off other sale items (wont work on 75% off sale) with coupon code POUNCE (good through 5/28)
Save 15% off your next purchase when you sign up for their emails here.
Here are just a few of the deals you will find included in the Kate Spade 75% off Sale:

Chester Street Miri – $89 (Reg $329)

Tanya Tote (multiple colors) – $89 (reg $299)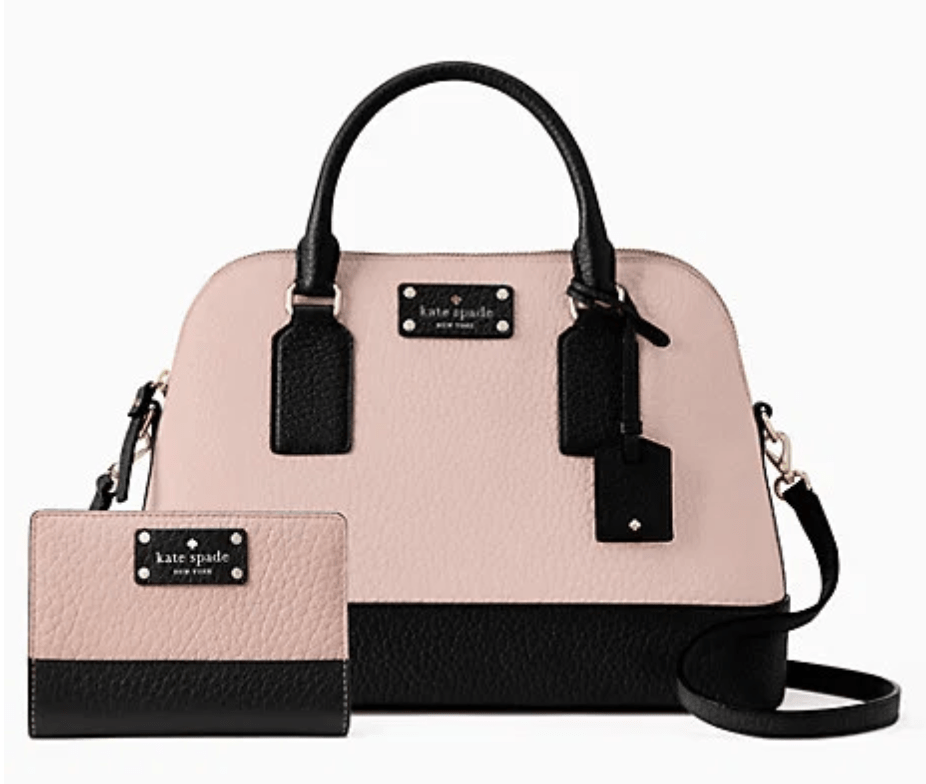 Bay Street Rachelle & Telli Bundle – $149 for both ($466 total if you bought both not on this sale)
Laurel Way Bundle – $99 for both ($308 for both without the sale)
You can also follow our daily deals post here, or our daily Amazon deals post here for more great savings opportunities.