Hydro Flask Lunch Totes & Grocery Totes – 5 Year Warranty & More!
This post may contain affiliate links and I may be compensated for this post. Please read our disclosure policy here.
Disclosure: Hydro Flask sent us the totes for review. All opinions are 100% my own!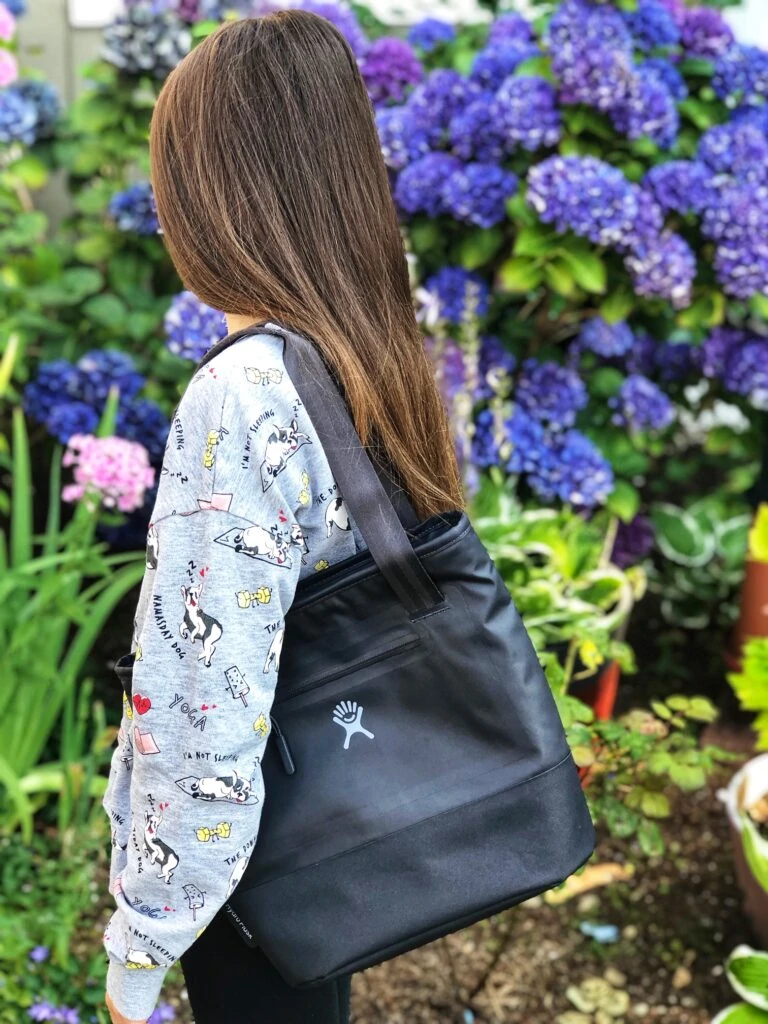 Hydro Flask Lunch Totes & Grocery Totes
Hydro Flask has launced these new Hydro Flask lunch totes and grocery totes, and I love them!
I have one that we will be using for my daughters lunch bag this year. She packs her lunch for school daily, and it can be a challenge to pack her a healthy lunch without the ability to keep fresh items cool, so this Hydro Flask lunch tote was the perfect answer for us.
Not only is it great for back to school, but it is also the perfect adult lunch bag, with its easy to carry design.
Plus right now, as part of their Back to School special, you can get free upgraded shipping on Hydro Flask 8L Lunch Tote, and the 20L & 35L Grocery Totes with promo code FASTSHIP19 at checkout.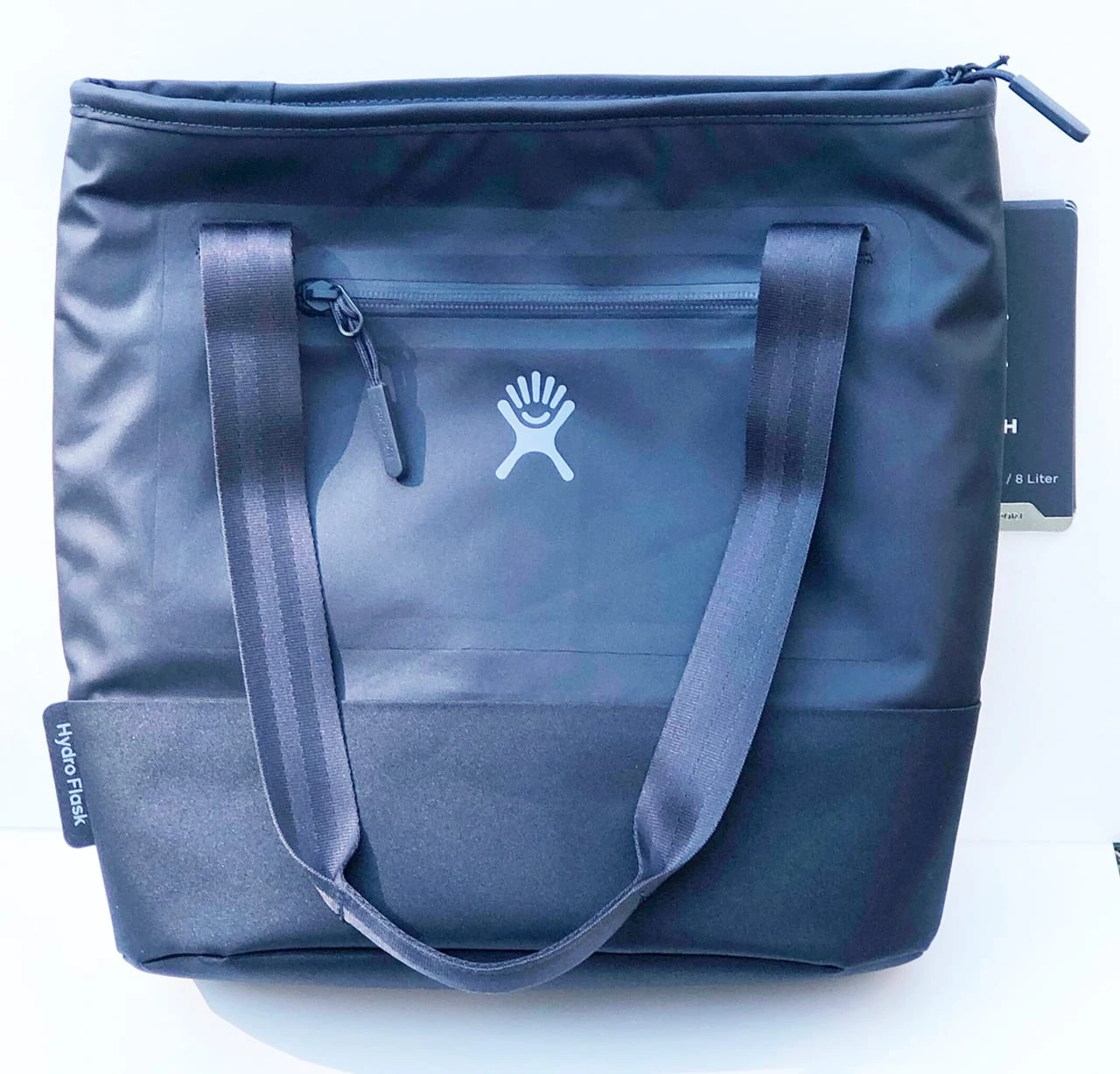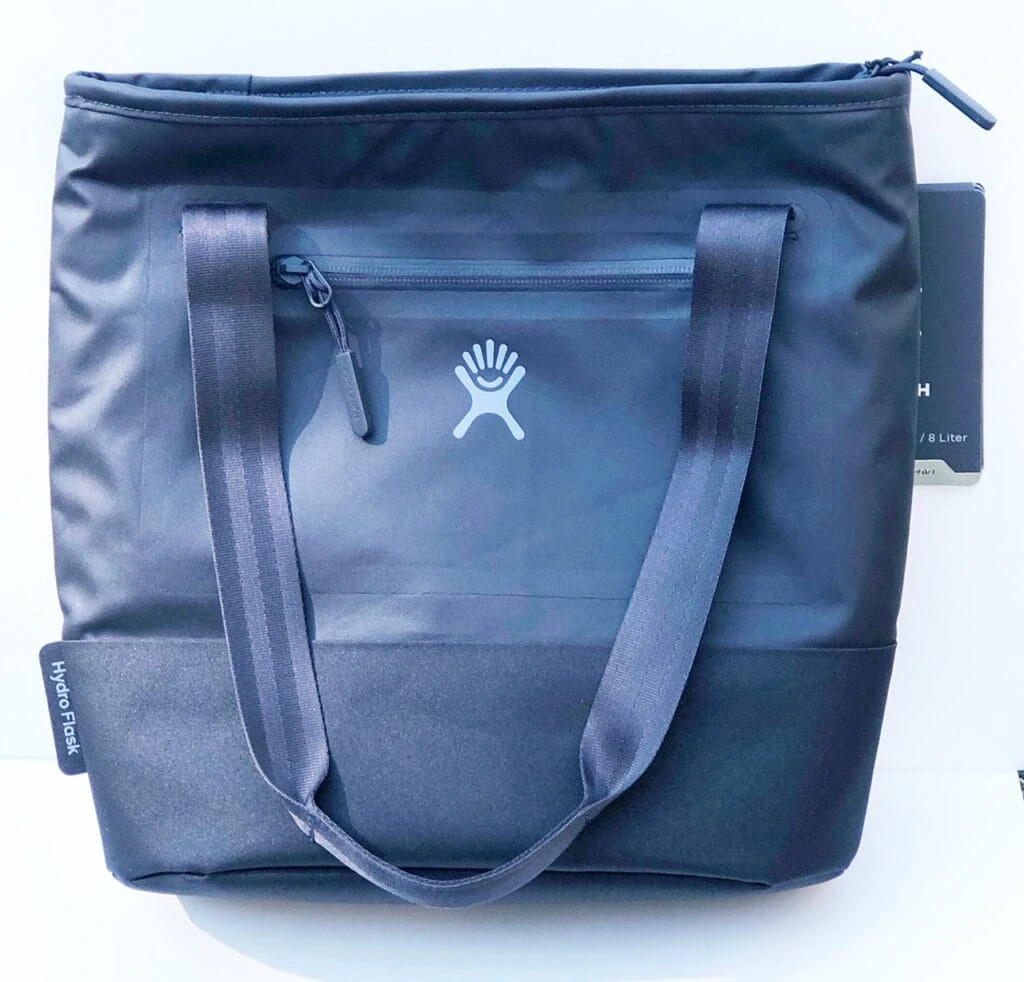 It has a nice sleek design that works for kids or adults (and comes in a variety of colors). The material makes it easy to clean (and I really love that for kids lunch sacks) and it is also easy to pack and carry. I got my kids one of the sports brand lunch boxes last year, and it was hard to pack with the awkward size compartments, so I love how I can just put a cooler pack in the bottom of this one, and easily pack everything on top.
Here are the other colors, we have shown the Blackberry above.  
Most importantly, it keeps contents cold up to 4 hrs. This is really valuable for my kids school lunches, as I can pack them more of the kinds of foods I like to pack, without worrying if they will stay good until lunch time. When they are done with their lunch at the end of the day, they can easily fold up their lunch tote and pack it into their backpacks too.
The Grocery tote is much larger, but has all the same benefits of the lunch tote. It is not only great for picking up perishables at the grocery store, but would also be perfect for packing a family picnic. I think it makes the perfect bag to keep in the trunk of your car and throw cool beverages in, or snacks for the kids for an outing, use for your grocery runs and much more.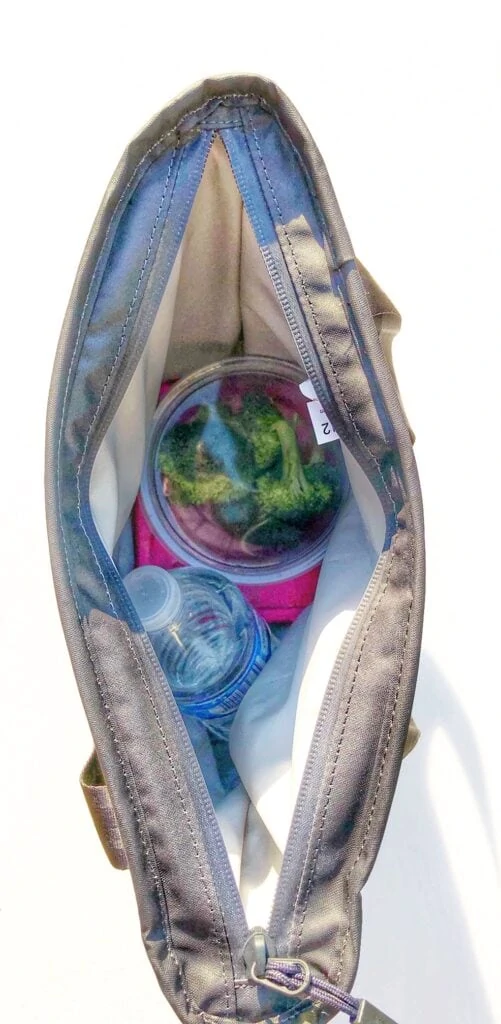 I was able to put in a sandwhich, container of veggies and dip, bottle of water and still have lots of room left over if I wanted more snacks in my lunch tote. And there is a pocket on the outside too, if you want to add more snacks.
Both totes will keep items cool, and are easy to clean out and santitize, which is really important for reusable grocery totes as well as lunch bags.
It also comes with a 5 year manufactures warranty, so you know you will get your money out of these bags!
You can get one of these Hydro Flask lunch totes and grocery totes here too!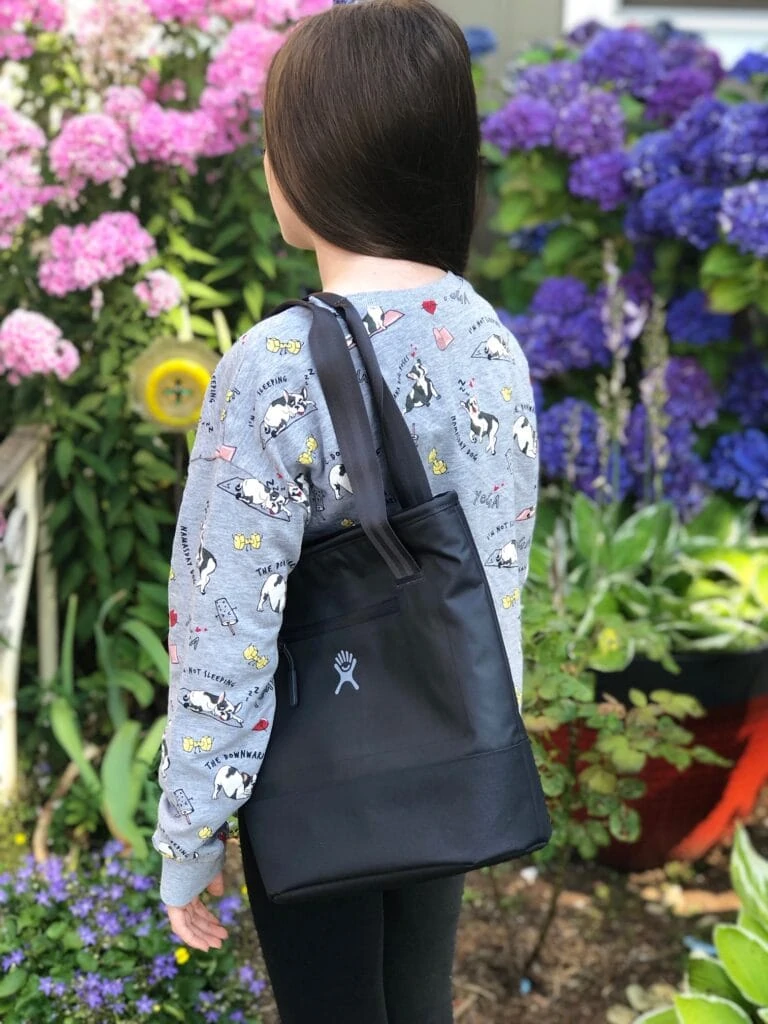 You can also check out our review of the Hydro Flask Cooler Cups here as well.