New Hydro Flask Cooler Cups & New Colors for Spring!
This post may contain affiliate links and I may be compensated for this post. Please read our disclosure policy here.
Disclosure: This post was sponsored by Hydro Flask; however all thoughts & opinions are my own.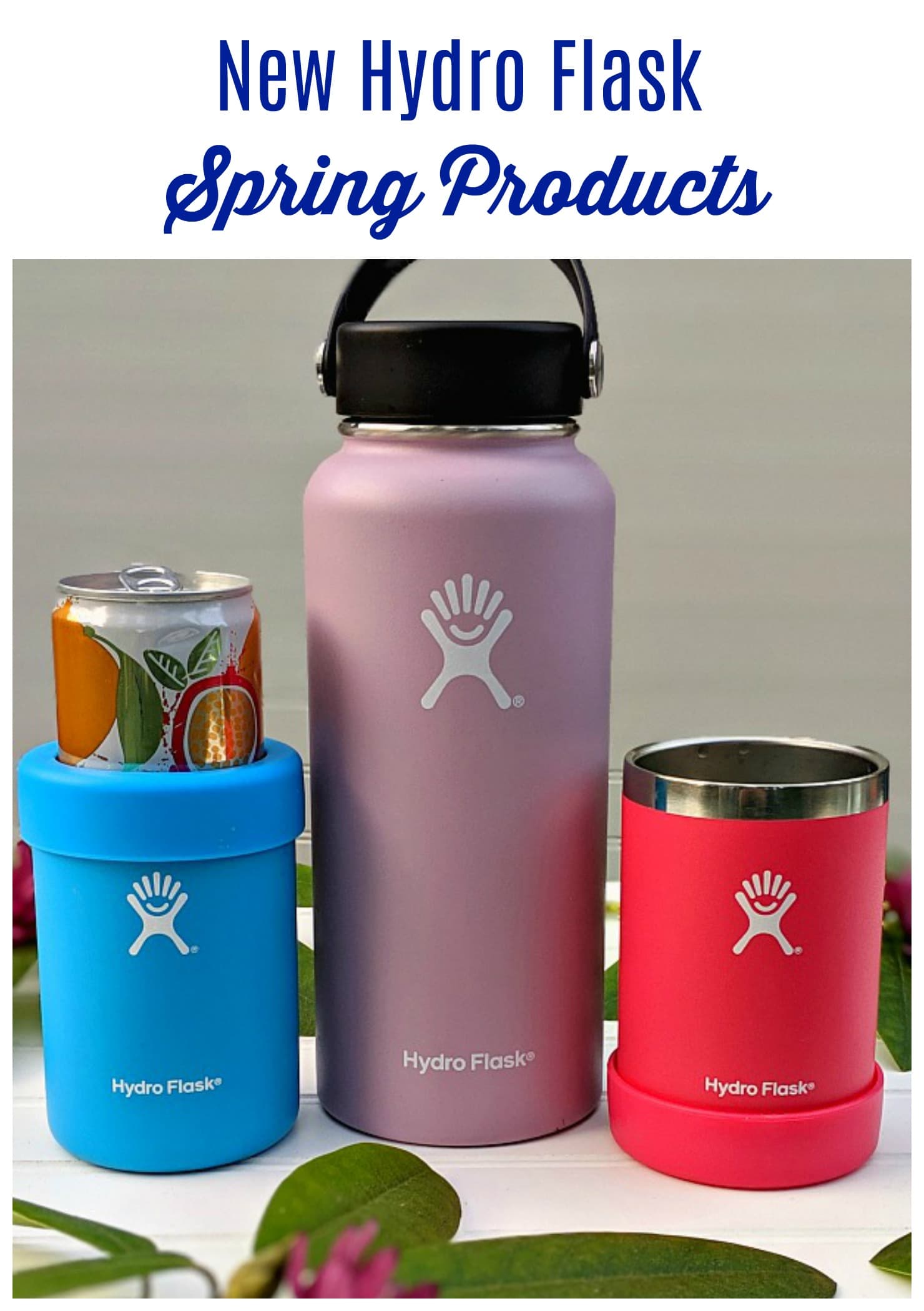 New Hydro Flask Cooler Cups and New Colors
My husband has been a big fan of Hydro Flask for at least 5+ years and he ended up converting me as a fan along with our girls once we started using Hydro Flask products regularly.  We have put Hydro Flask water bottles & other products to the ultimate test as we frequently bring them along on vacation, especially to areas with very hot weather.
In fact, that's how my husband first discovered Hydro Flask products over 5 years ago. We were at REI before he headed out to chaperone a student travel trip to Costa Rica and he was asking the REI employees for help in finding the best water bottles to bring to this hot & humid country that they would be visiting during the heat of the summer. The REI employees recommended the Hydro Flask water bottle as the best solution for keeping water cold for the entire day.
It worked so well for him in Costa Rica, so we now always use Hydro Flask bottles on any outing, but especially on our trips to Florida to see family. Amazingly,  they will even keep ice solid for hours in the hot, humid south Florida summers on our trips.
We have definitely put Hydro Flask to the test and they have consistently been such a great option for us. And the durability of Hydro Flask water bottles can't be beat! We are hard on our water bottles, unfortunately, as we take them everywhere with us, & they have been dropped, rolled around, etc and are long-lasting & durable.
So, when Hydro Flask contacted us about trying out a few of their new products & colors, we were excited to test out more products, just knowing what a good experience we have had with all of the Hydro Flask products we have tried over the years.
Plus, we love that Hydro Flask is a Northwest company – did you know that it was founded & is headquartered in Bend, Oregon? I love supporting our Northwest companies!
New Hydro Flask Colors:
I love that Hydro Flask is always changing things up & adding some new, fun colors. Some of their products have as many as 14 colors to choose from, everything from blacks & neutrals, to bright & bold colors to pretty pastels.  These new colors just launched in February 2019 & they are perfect for springtime.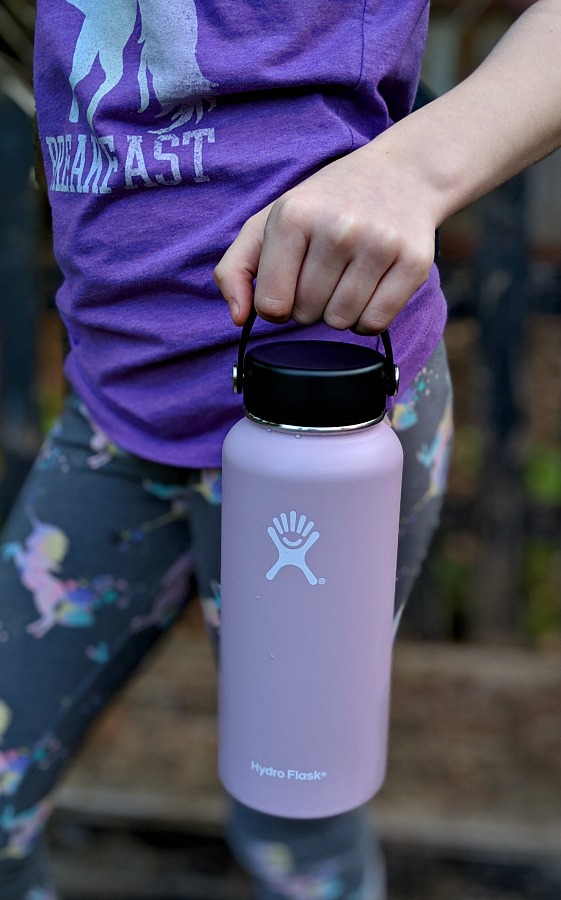 Lilac 32 oz Water Bottle
The new colors are:
Frost
Jade
Watermelon
Lilac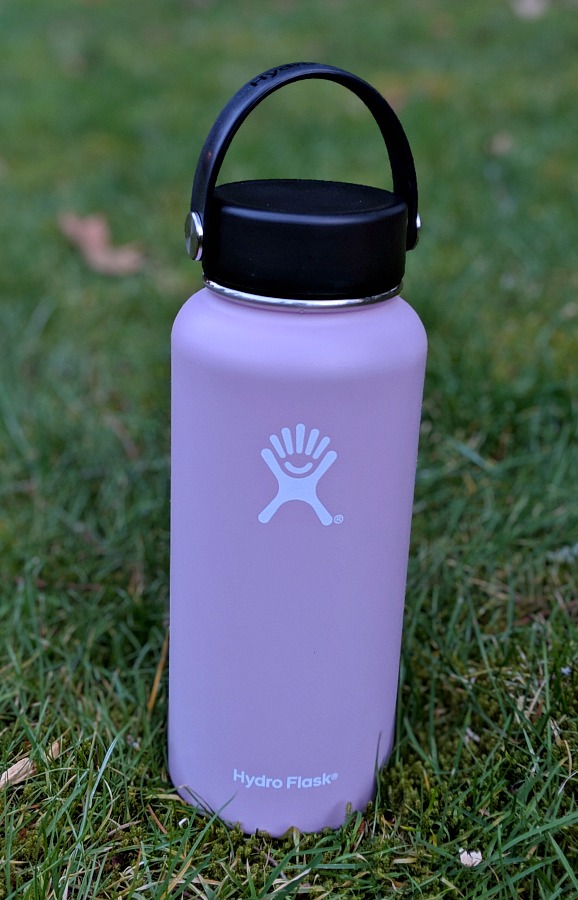 New Product:
Hydro Flask Cooler Cup –
A new product that just launched on the HydroFlask.com site this month are the Cooler Cups! What I love about these cups is that they are multi-use! As a busy mom, I love finding versatile products that you can use in more than one way & this cooler cup has several uses! Plus, they come in some fun bright, bold colors like Watermelon and Pacific Blue.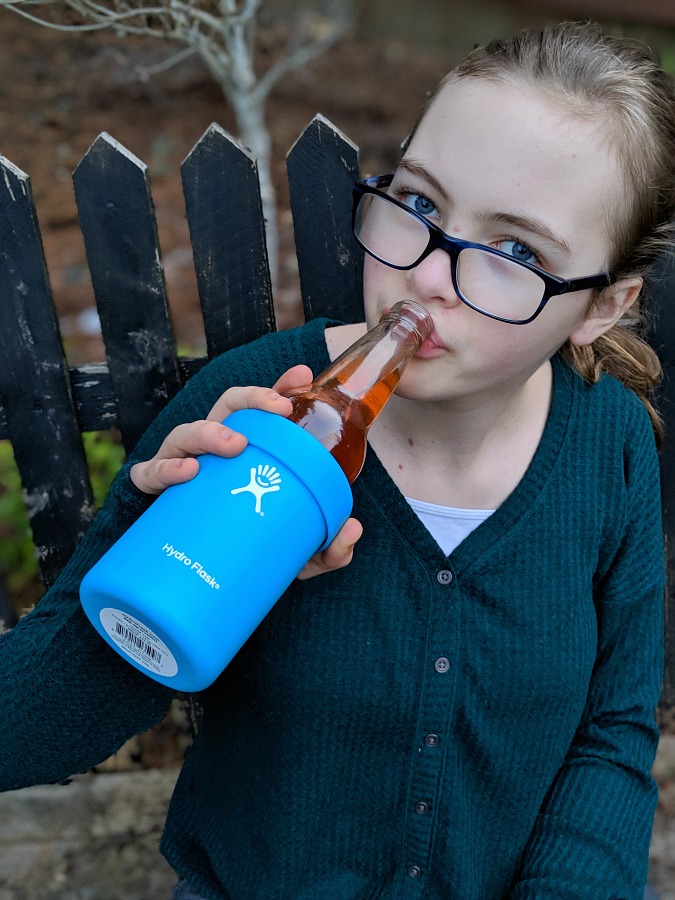 The first way to use this Cooler Cup is to use it as either a can or bottle cooler, perfect for a barbecue or picnic or to bring along on your camping trip! There's nothing I hate more than drinking lukewarm soda and I can be slow at drinking when I'm relaxing or chatting, so my soda always manages to get cold at get-togethers or when camping.
So, I love that this Cooler Cup is easy to throw in my bag or cooler and take on the go and when I use it, it will keep my soda can or bottle cold. Perfect cup to keep your beer or wine cooler bottle cold. The TempShield™ double wall vacuum insulation will keep drinks icy cold for hours. My girls love to drink the Orange Creme Sodas, so these are the perfect fit for the bottles.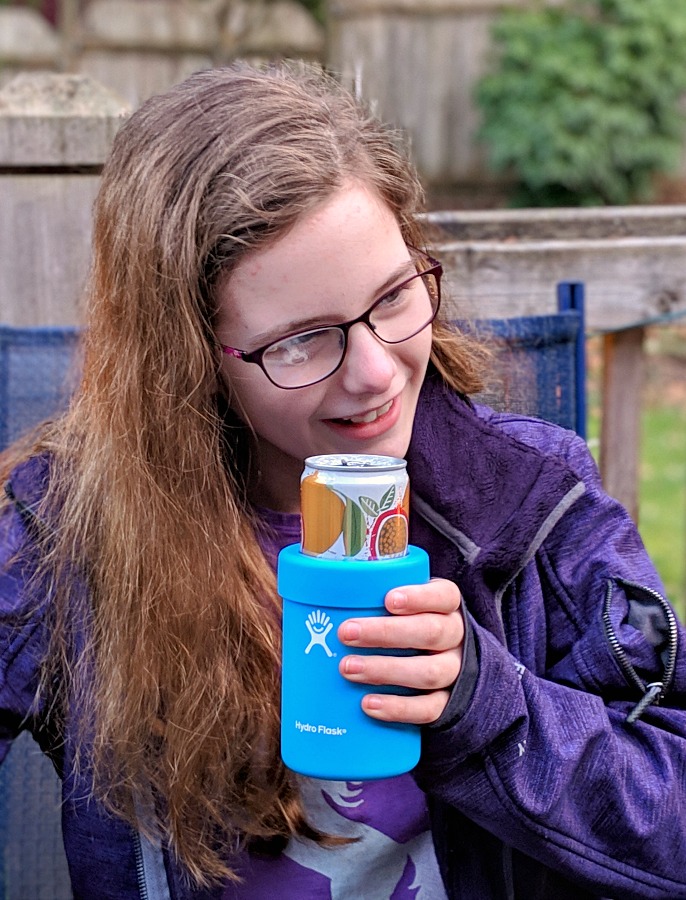 To use the Cooler Cup in this way, just slide the silicone sleeve over the top of the cup & it will hold your can or bottle in place with a nice, snug fit. That way it doesn't get jostled around as you move around at a party or get-together and you don't have to worry about it falling out when you set it down quickly.
The second way to use the Cooler Cup is to switch the silicone sleeve around and put it on the bottom of the cup & it now becomes a 12 ounce beverage cup. This beverage cup can work for keeping hot drink hot and cold drinks cold. So, bring it along to the ski resort to grab a cup of hot coffee or hot cocoa after a busy day of skiing or snowboarding. Or take it along with you on camping trips to keep your coffee hot in the mornings and your drinks cold all day long! So versatile!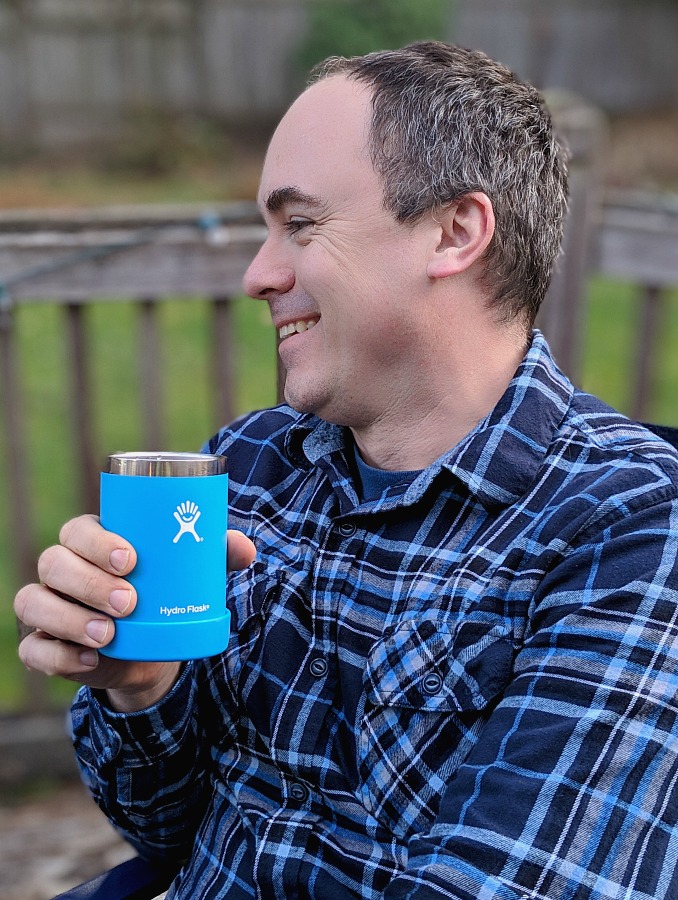 The nice thing is that you will put the silicone sleeve on the bottom of the cup,  so that helps to protect the cup base, especially when you are enjoying your drink outdoors. The cups are made from the same durable 18/8 pro-grade Stainless Steel construction as all of their products, which ensures a pure taste & no flavor transfer when you use it. And believe me, this stainless steel is durable – our products have lasted for over 5 years that we've been using them and like I said, we put them to the test as we are rough on them.
Hydro Flask water bottles & cooler cups are made from a special powder coat unique to their brand that make it easy to grip the bottles, especially on those hot, humid days as this coating makes them sweat free. This special coating is also what helps to protect them and keep them so durable along with the stainless steel. So, if you are looking for a new durable cup to use outdoors and easily take it with you on the go for keeping drinks hot or cold, the Cooler Cups are definitely a great option to consider! And check out all of the fun new colors just in time for spring with the bright pops of color for your water bottles!
What is your favorite Hydro Flask product? Or a better question – how many Hydro Flask products do you own? Once you own one, they become a bit addictive to want to add more & more! :)