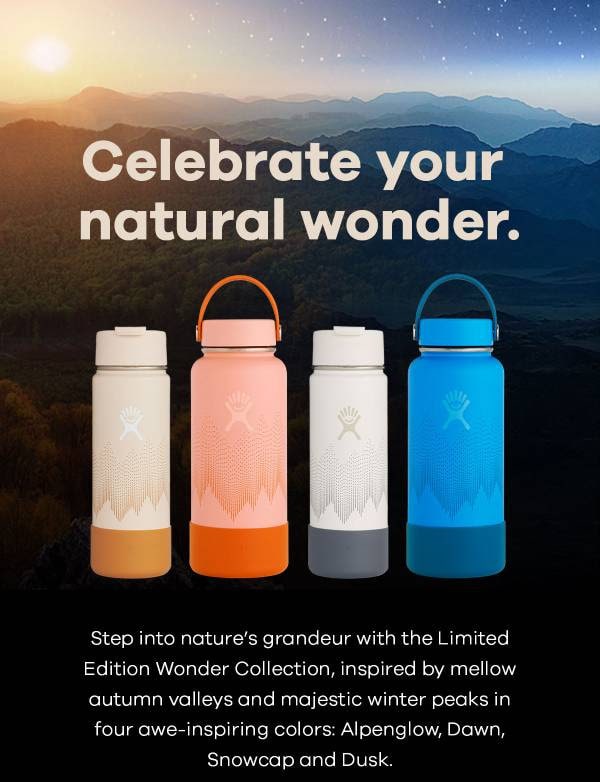 Hydro Flask Coffee Mug – Limited Editions Available Right Now
The new Hydro Flask Limited Edition Wonder Collection for travel coffee cups is here!! It is currently available in the popular 20oz Coffee and 32oz Hydration  Bottles, the Wonder Collection celebrates the magic of nature's grand landscapes. Whether you enjoy valley sunsets in the fall, or snowy mountain peaks in winter, there's a bottle that suits everyone's natural wonder.
If you are looking for information on Hydro Flask Sales for water bottles, we share about those here.
I have the 20oz coffee mug, and use it on the go regularly. I used to only use it when I was going out somewhere, but I have now started to use it to drink my coffee at home too. I like to sip on my coffee and it will cool down in a regular mug, but with the Hydro Flask coffee mug, my coffee stays hot until I finish it – even if I take my time. I have not had any issues with mine leaking, and it is easy to clean. I love mine!
Here are some deals we found on the Hydro Flask coffee mugs: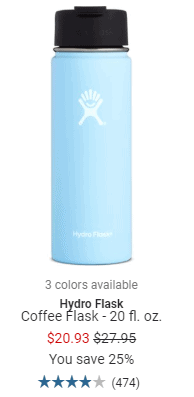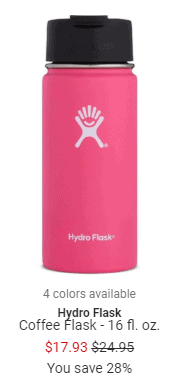 REI has select Hydro Flask coffee mugs for up to 28% off right now! They are as low as $15.93 for the 12 oz size, and $20.93 for the 20 oz size (this is the size I have, and it is perfect for me to take coffee on the go).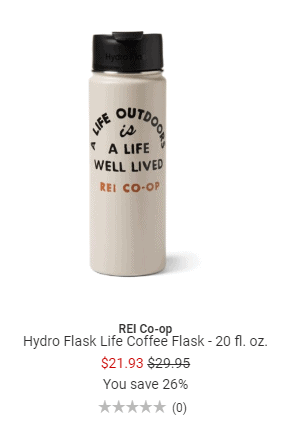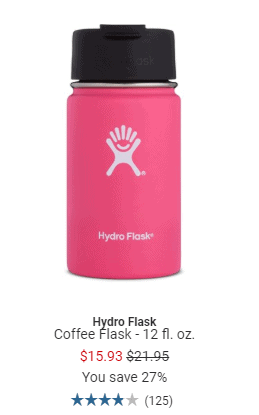 Find all of the Hydro Flask Coffee Flask deals at REI here now.
You can select from two sizes for the Limited Edition Hydro Flask Coffee Mugs::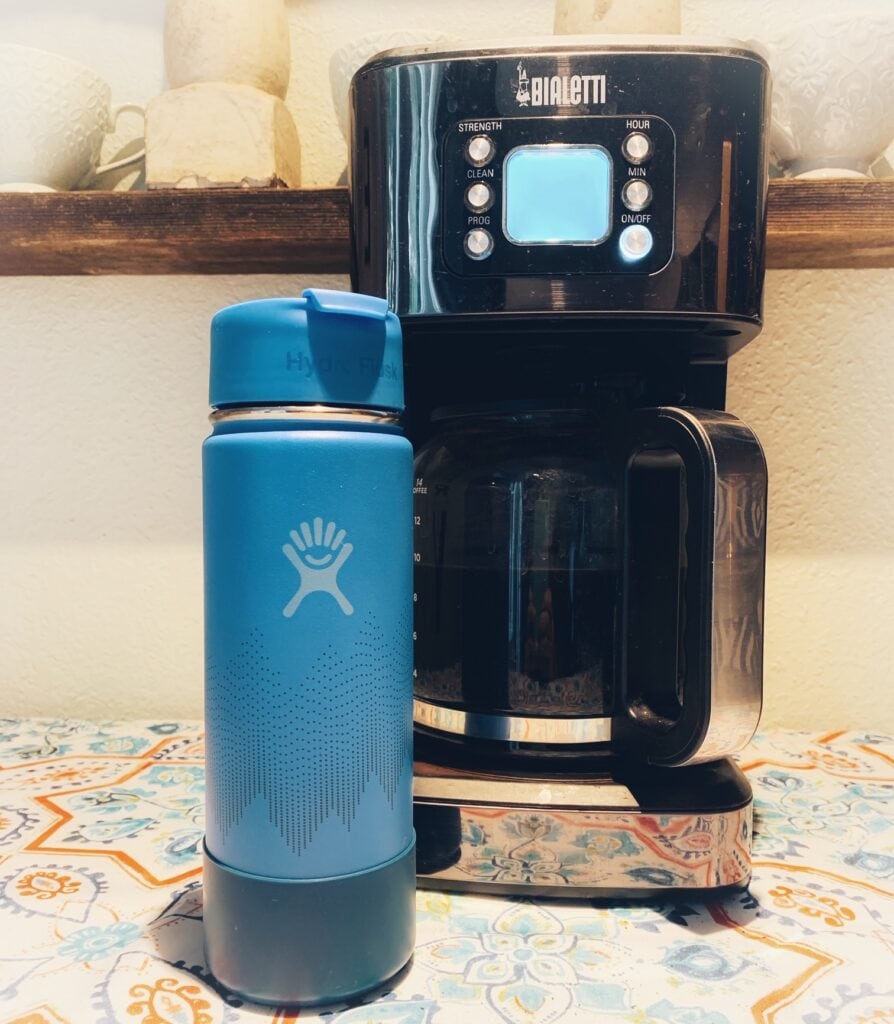 I have one of the 20 oz size to go coffee cups, and it keeps the coffee warm for up to 12 hours, or cold for up to 24 hours. The drinking spout area closes up tight, making it more secure when you are on the move vs. other coffee mugs. So not only does it keep it warm, but keeps the drink from spilling.
32 oz wide mouth hydration cup
This is a 32 oz bottle with double insulated walls to keep your drink hot or cold all day long!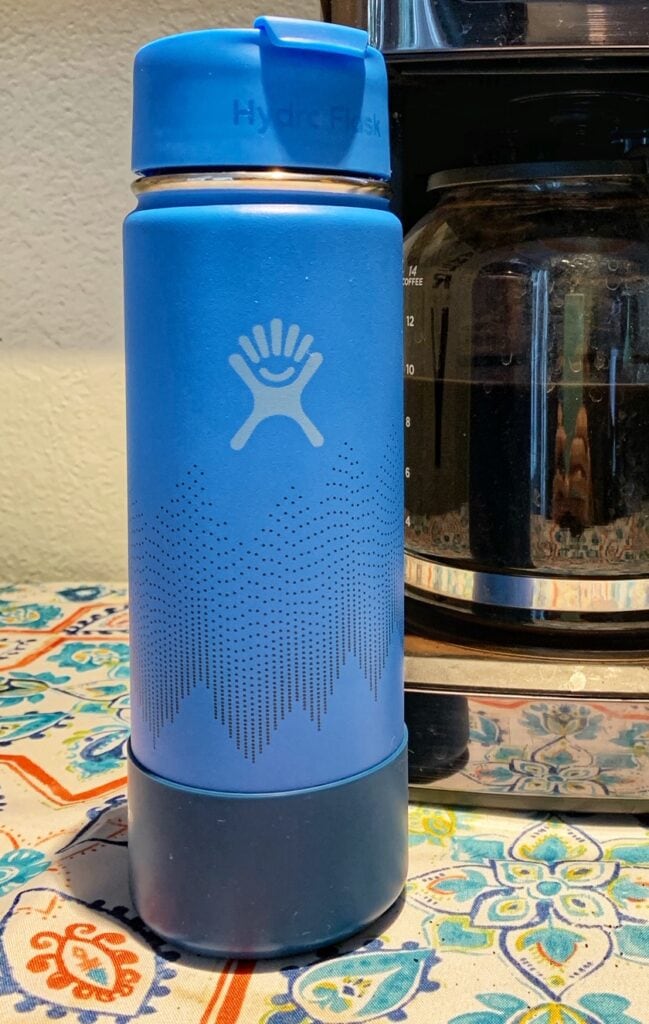 This is my 20 oz size, and one of the things that I love about the coffee cup, is that it closes up tight. So not only does my coffee stay warm all day, but I have not had to deal with any spills like I have with other to go coffee cups in the past. As long as I keep the top lid closed, I can sip on warm coffee until it is gone. I have washed mine a couple of times now, and it cleans up easily too!
Find more Hydro Flask deals here too: