Home Organization Items Under $25 – Starting At $3.49!
This post may contain affiliate links and I may be compensated for this post. Please read our disclosure policy here.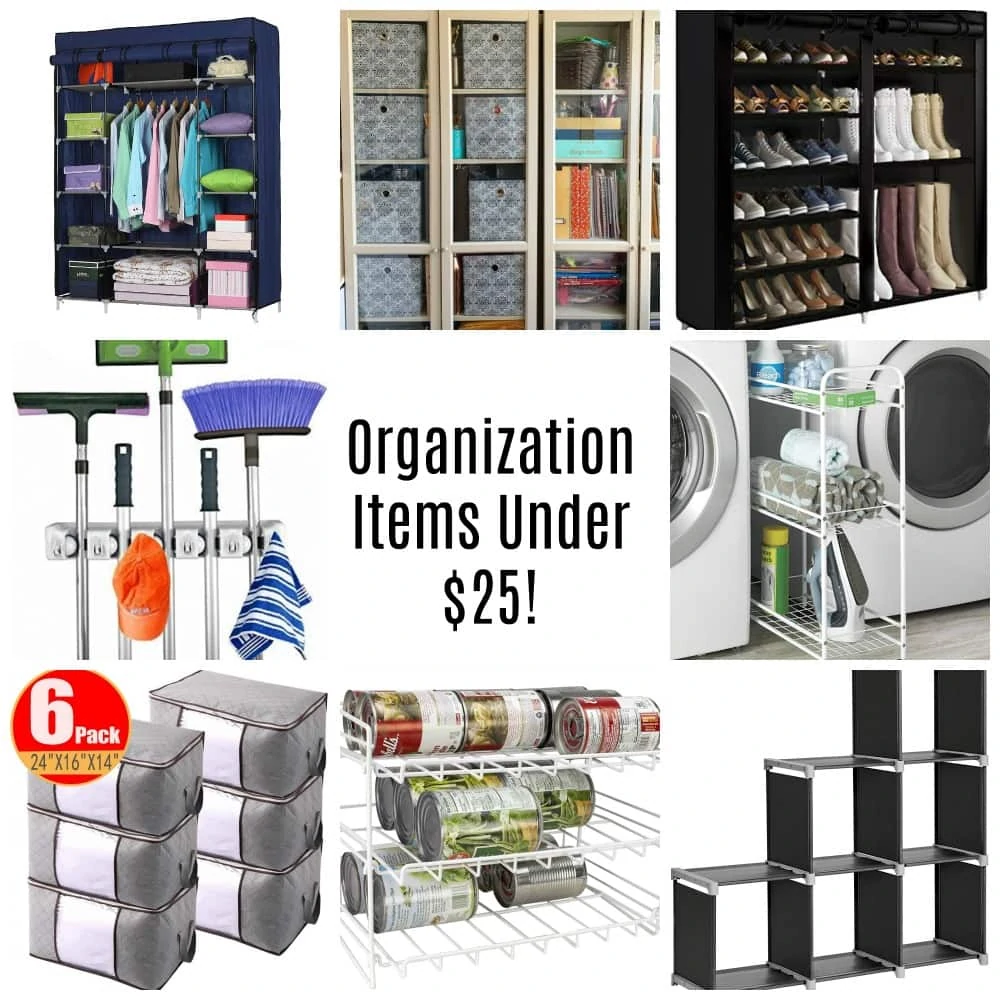 Home Organization Items Under $25
Need a little help getting your home organized? I have been working through the various rooms in my house, gutting and organizing. It feels great to get to projects I have had on my to do list for way to long. I love being able to sit in a room that I have de-cluttered and organized – it just makes me feel more relaxed. We found a number of organization items that are $25 or less, to help you do some organizing in your home too. They start as low as $3.49. Let us know if you have any favorite organizing items in this is price range that we missed too (or any great tips on getting your home organized).
We also have a page here, that will provide lots of tips on how to organize the many rooms in your home on a budget too.
Storage Items Under $25
Note that prices on Amazon can change at any time. We have included the price next to the item, and it should update in real time, but be sure to confirm before ordering.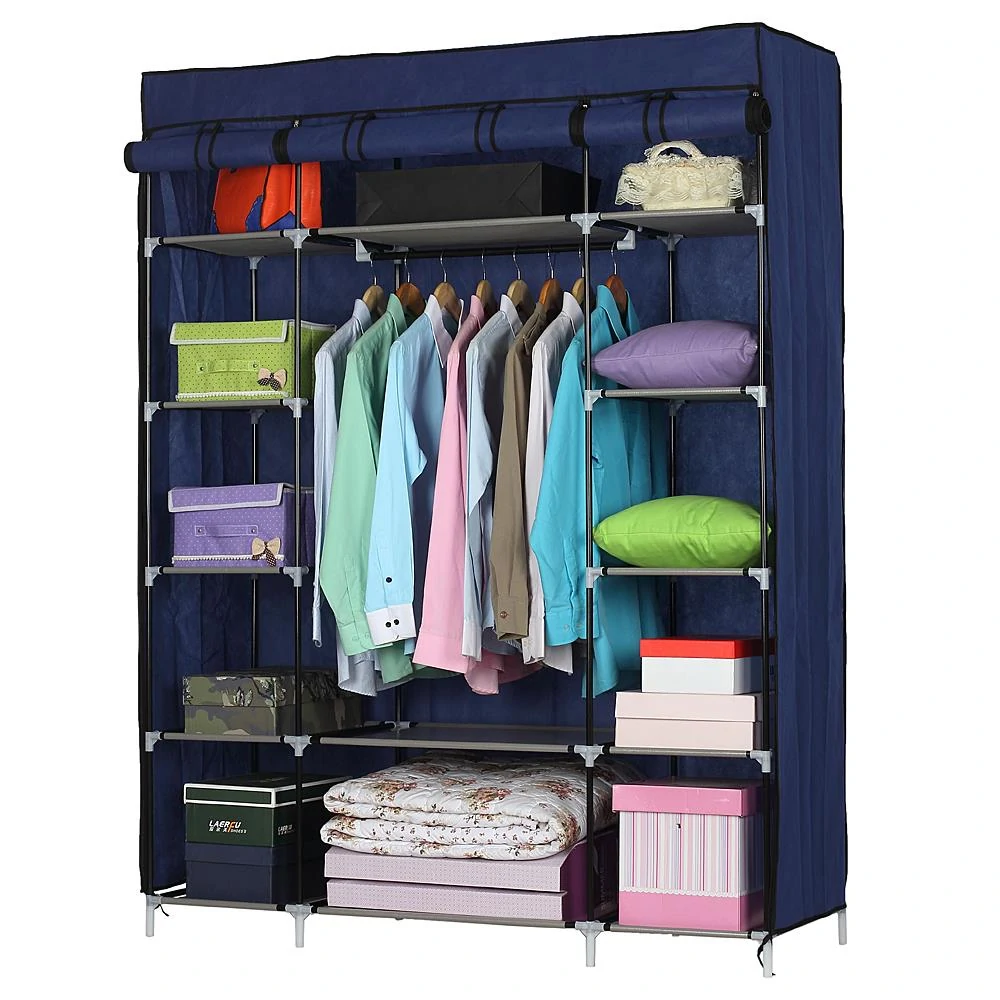 Portable Clothing Closet for under $25!
I grabbed one of these for my room, just to have some extra storage space I can close off. I got it the other day, and it does require assembly, but  was such a great price.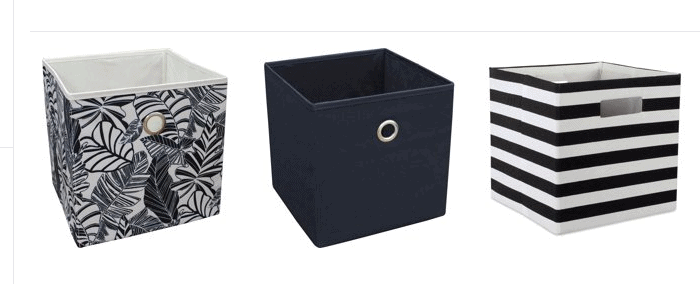 Collapsible Bins in assorted colors and patterns $3.96 ea
These come in a variety of colors and patterns to choose from.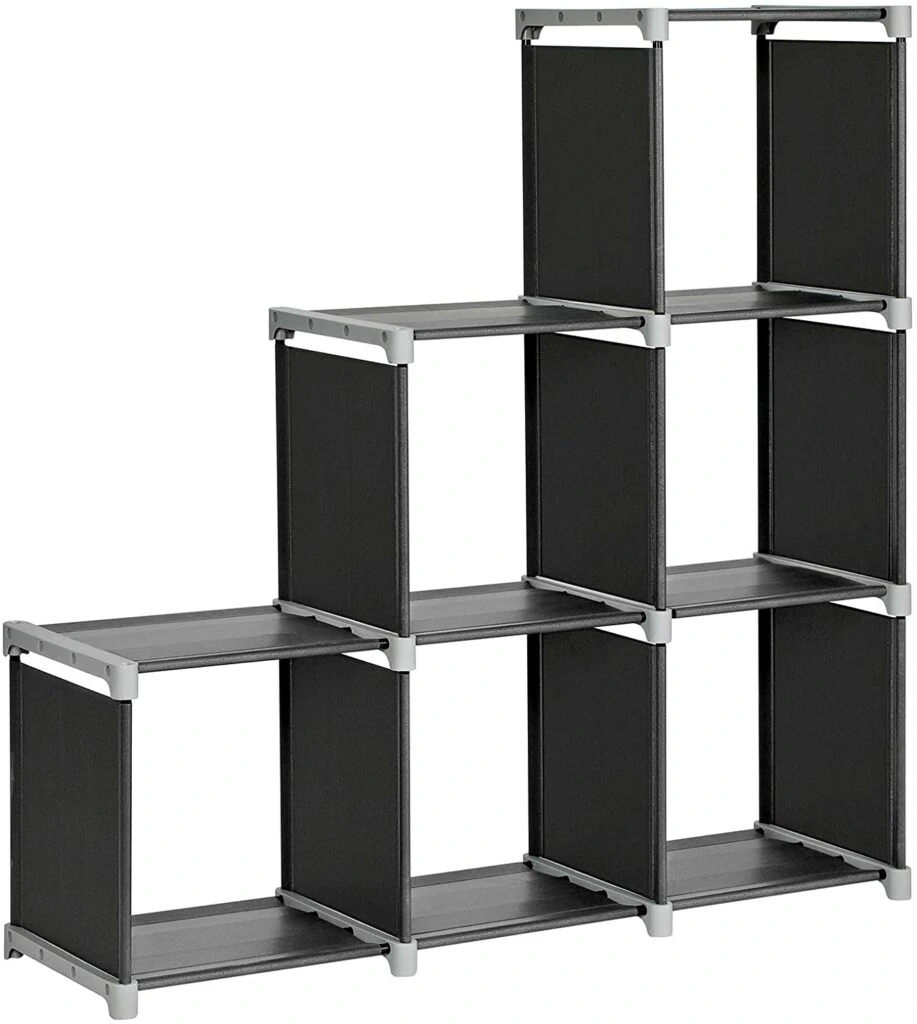 Cube Shelving to put the bins in for under $20
If you do not have existing shelving to use them in, grab this 6 cube organizer for under $20!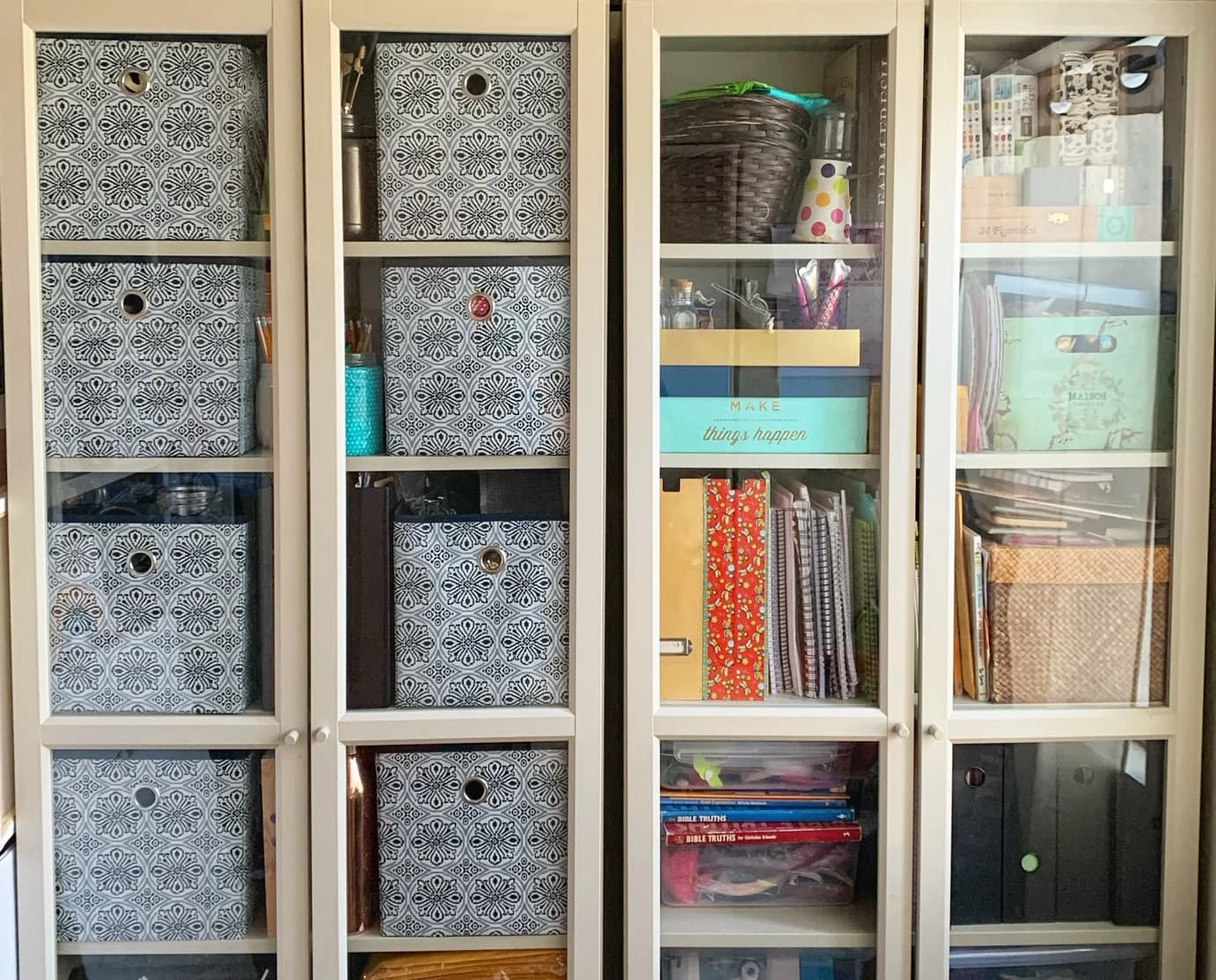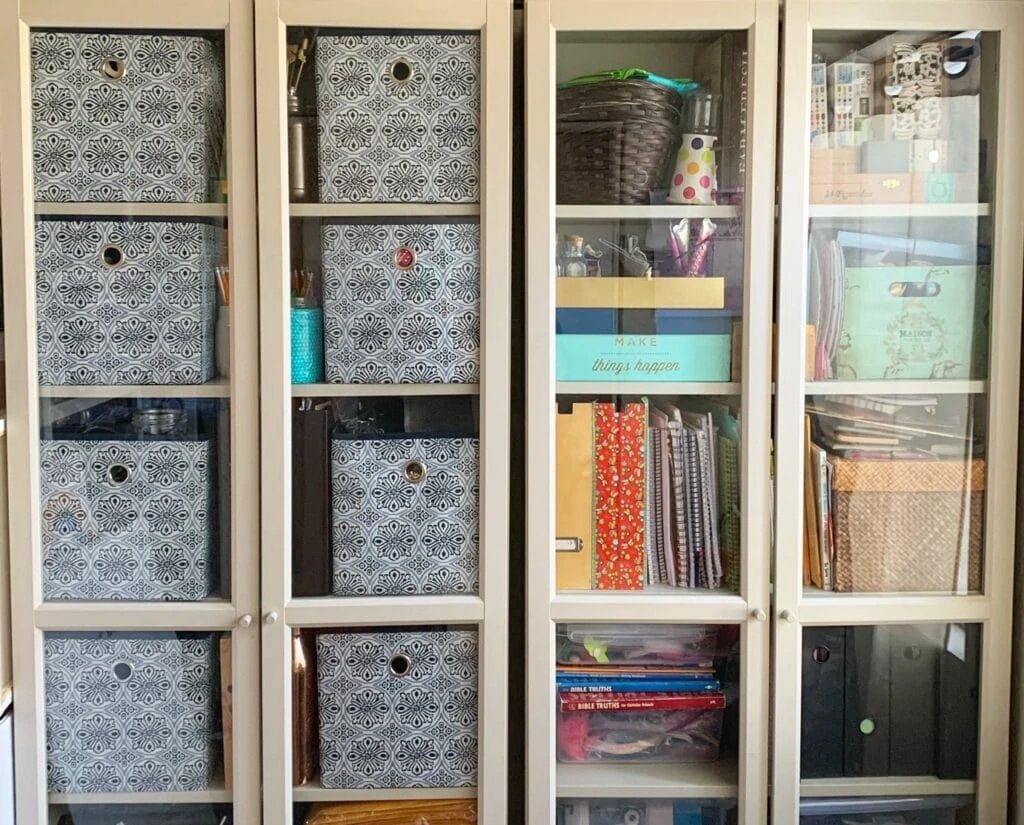 I also got some of these collapsible boxes to organize in my shelves with. You can see a real life example here of how much better it cleaned up my craft storage in these bookshelves (I got enough for both sets, but wanted to show you the contract with them vs without them). These were a big bang for my buck, in terms of organizing my craft room.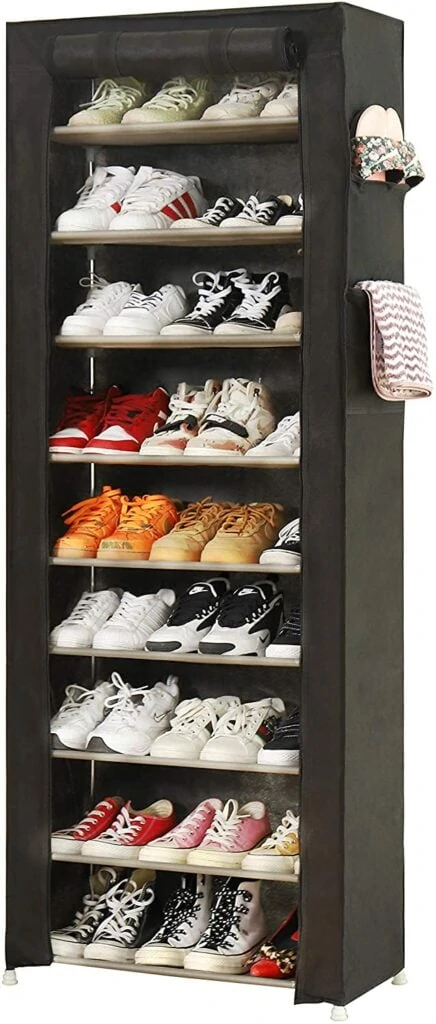 This shoe closet is a nice way to keep shoes organized and in their place!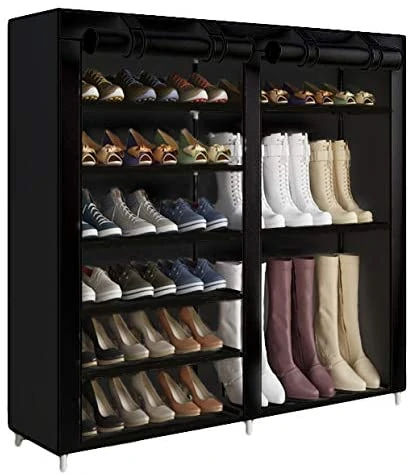 There is also this version that holds boots too, but is a little more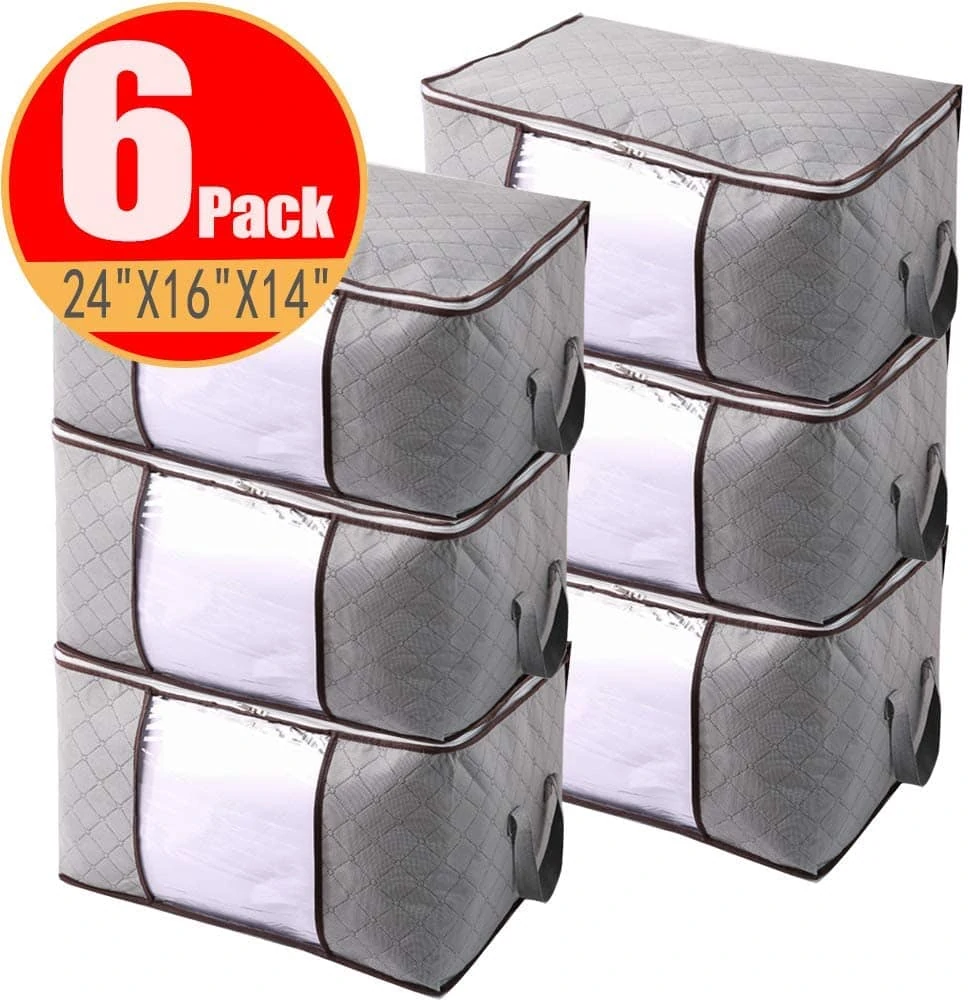 6 Sets of fabric storage bag/Bin, Perfect for storing and protecting seasonal clothing, blankets, bedding, toy, holiday decorations and etc.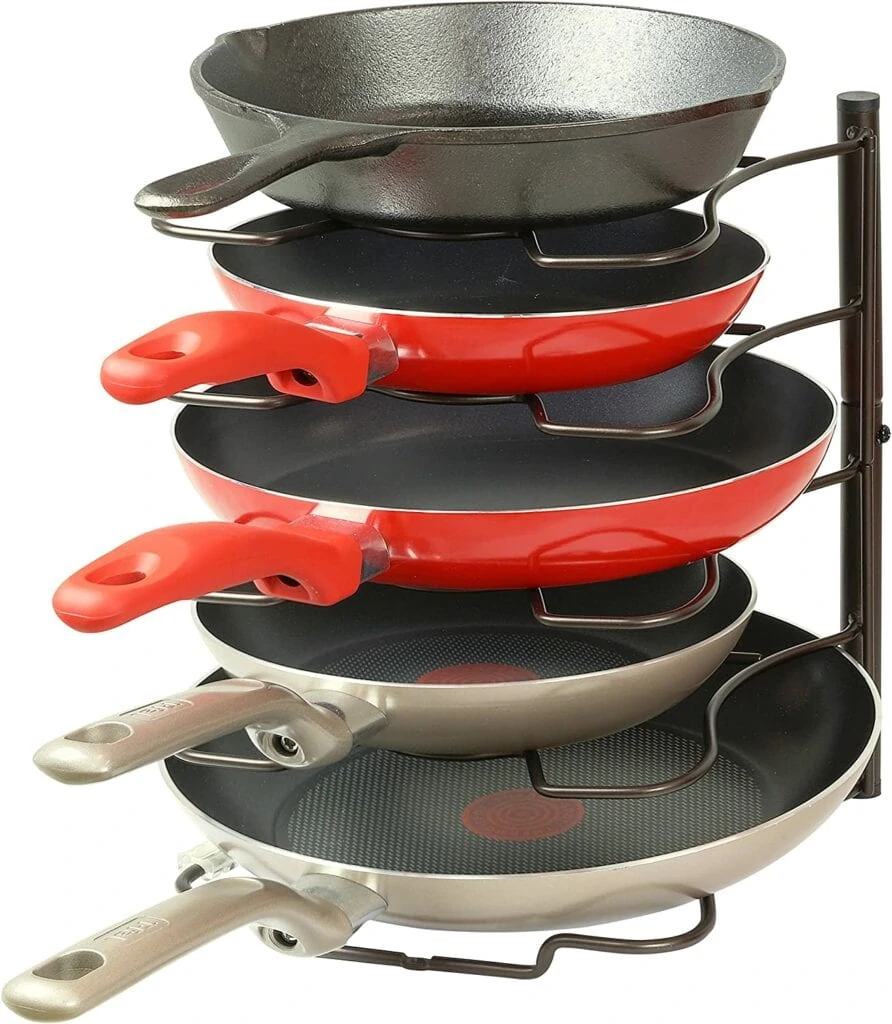 Pan Organizer – what a great price!
I love keeping my pans organized in shelves. It just makes it easier for me to cook.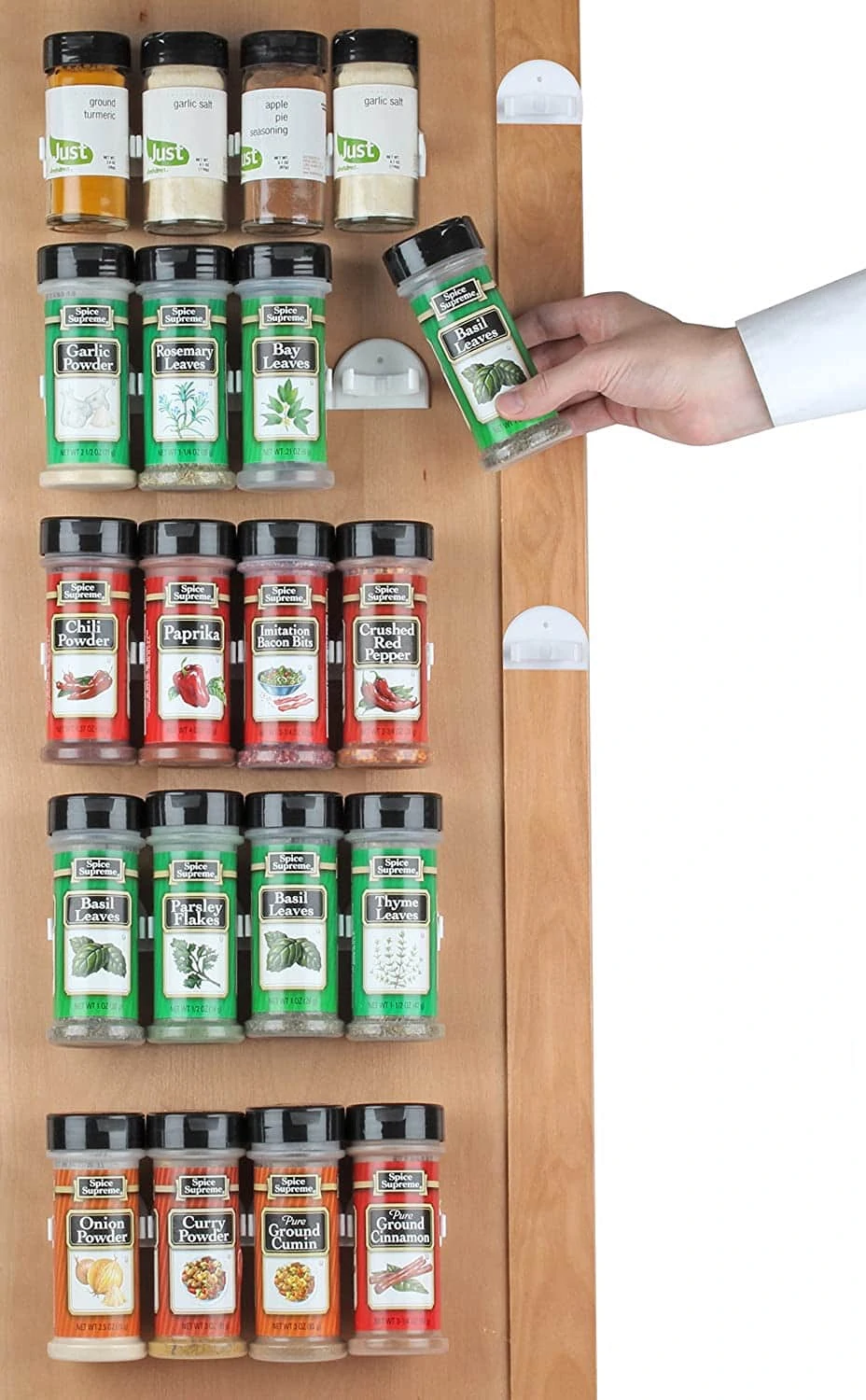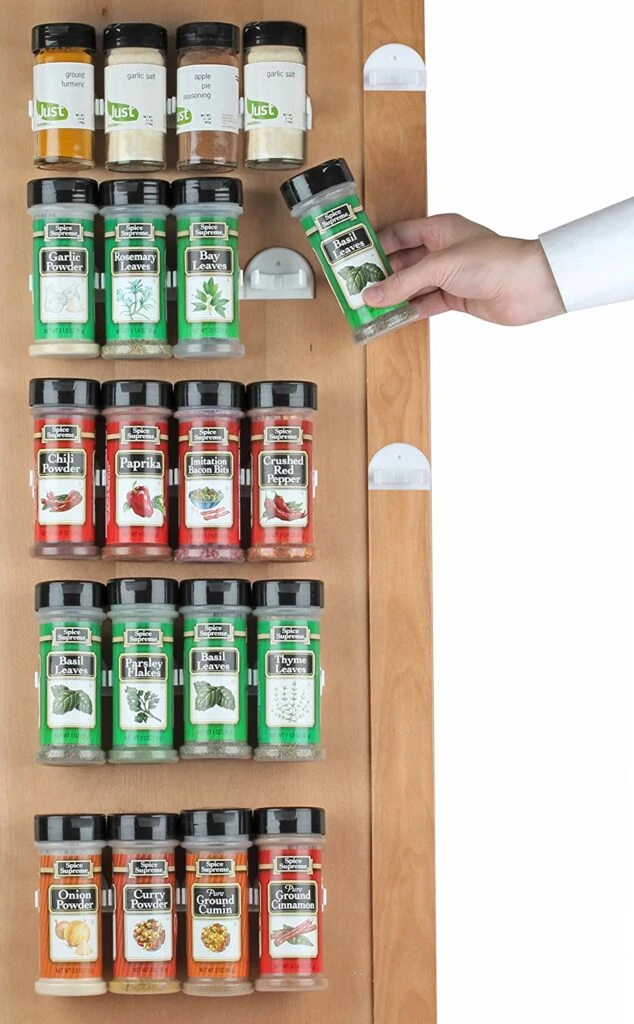 Store spices on your cabinet doors with these spice grippers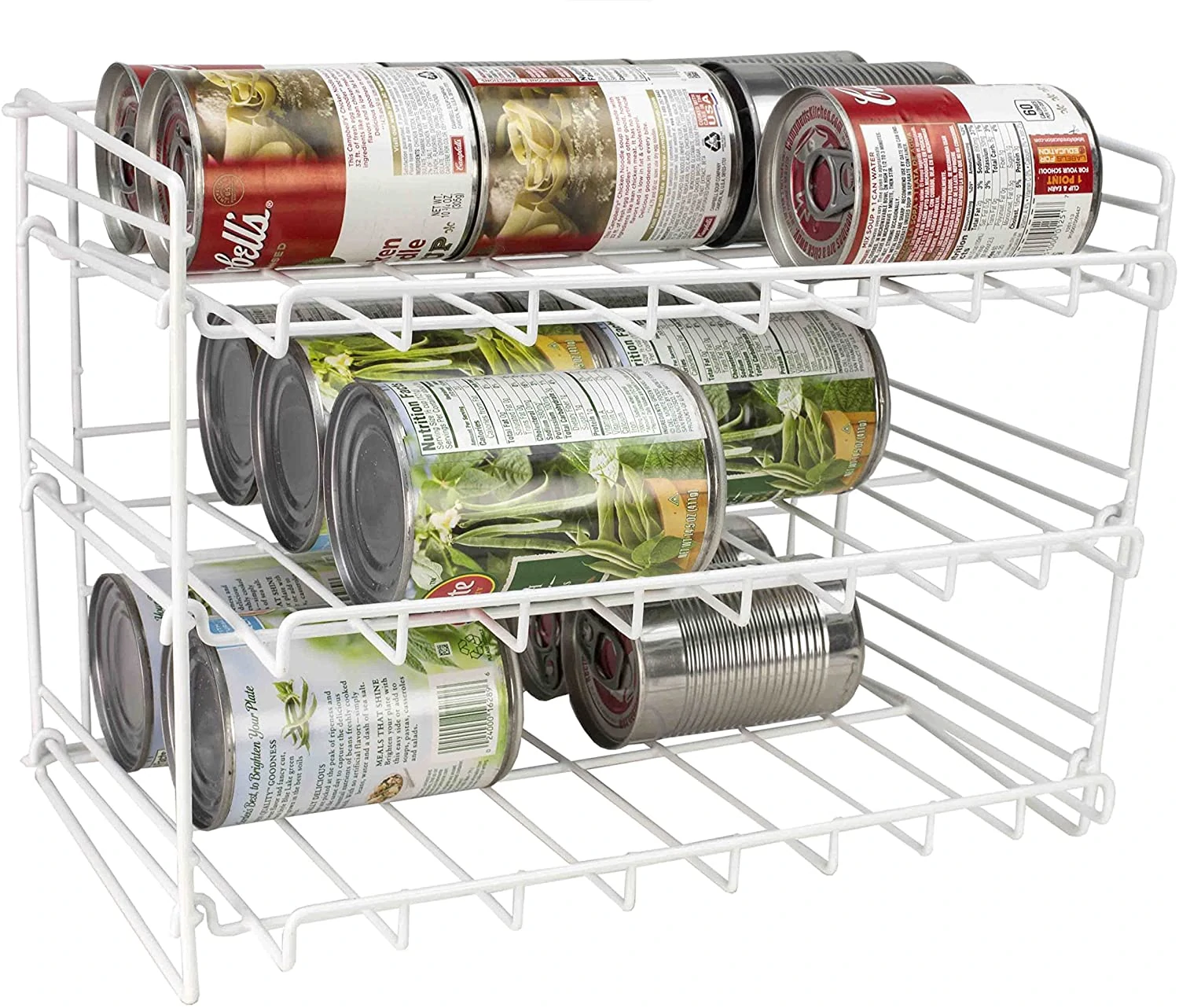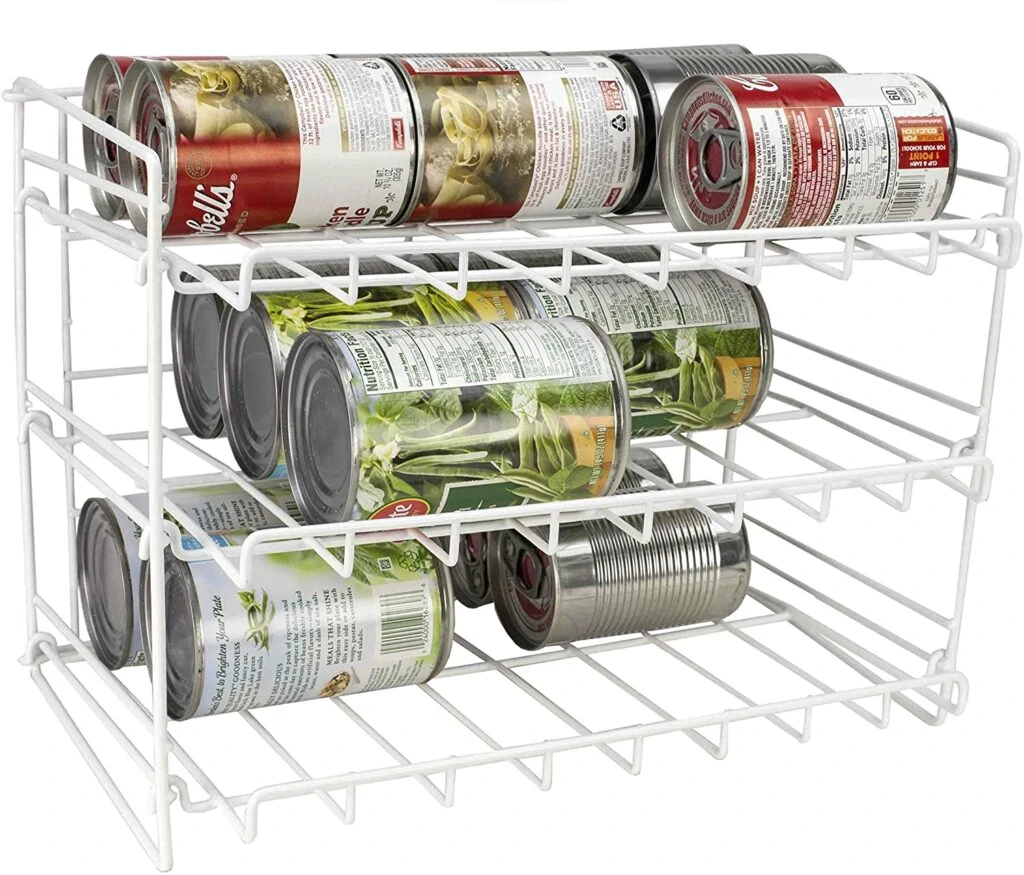 I use these can racks in my pantry, to keep all of my can good organized easily.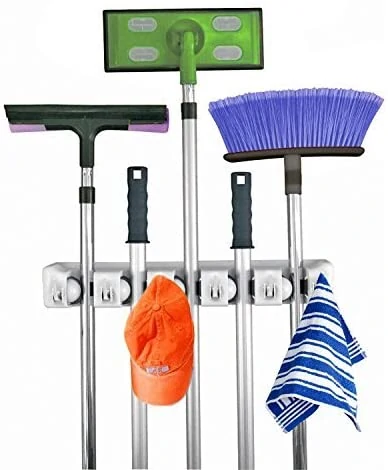 I have one of these in my utility room, and love it. It is a great way to store things like brooms and dustpans for easy access.
These 3 tier rolling carts are great for laundry rooms, bathrooms, kitchens, pantrys, etc. Anyplace you might need a little bit of storage space. I use them in the bathroom to store toilet paper and those kinds of items.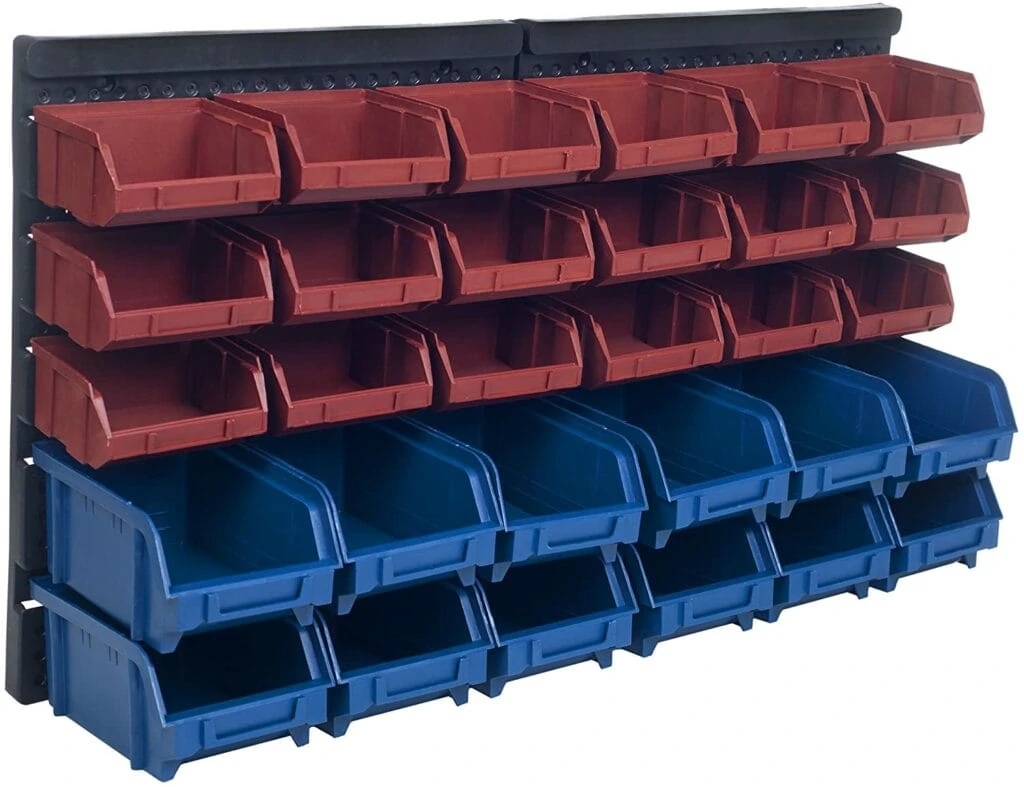 Need to organize small things. This wall mount system might be great. Be sure to read the reviews on this one, as there are mixed reviews (looks like lighter weight quality) but for the price it might work for some of you!
Be sure to check out our Organization page for more specific ideas on ways to organize lots of rooms in your house!