Greenlight Debit Card for Kids!
This post may contain affiliate links and I may be compensated for this post. Please read our disclosure policy here.

Greenlight Debit Card for Kids
As your children get older, one of the most important skills to teach them is money management, so they can learn how to spend money wisely.  You can start this when they are young & we have tips on money management with any age child in our post about chores & learning the concept of spending, saving & giving. The more you can start increasing independence with ways to learn these skills, the more confident they will feel when they head out on their own.
We have a tween & teen, so we have been looking into more options for them to learn good money management skills and feel comfortable with how to use debit cards before they are on their own.
I've been researching options & one option I have come across that I am looking into trying with my kids is the Greenlight Debit card.  This is a prepaid debit card for kids but the parents have control, which is a nice stepping stone to a regular checking account & debit card. Prepaid options are a great beginner step so they can learn how to use the debit card without racking up any overdraft fees, etc.
One of the features I like is that there is a very handy app to use, giving you quite a few features that would really come in handy if this is the first time your child is using a debit card. There is a parent version of the app & a kid version, so that you can both track spending.
Parents can direct the funds to be used in certain ways. You can also receive notifications to tell you where & when your child is spending money or if a merchant declined a purchase. Kids can use the app to check their balances & see how they are doing on their spending regularly.
There are quite a few different features of the Greenlight card which make it a good option for parents & kids to get started on learning more about managing their money.
***Plus, right now they are running a special promotion where you will get $10 free when you use promo code: "greenlight10" at sign up, so it is a great time to try it out!
How does a Greenlight Debit Card work?
This Greenlight kids debit card is a prepaid debit card where you load the money onto the card for your child to use it. There is no minimum age or minimum balance needed on the card. So, it's a great beginner card for kids, as you and your kids can check it frequently & see how his/her spending is going. Parents will want to use the Greenlight parent app.
The way to add money to a Greenlight card for your kids is that you can either attach your debit card or your bank account.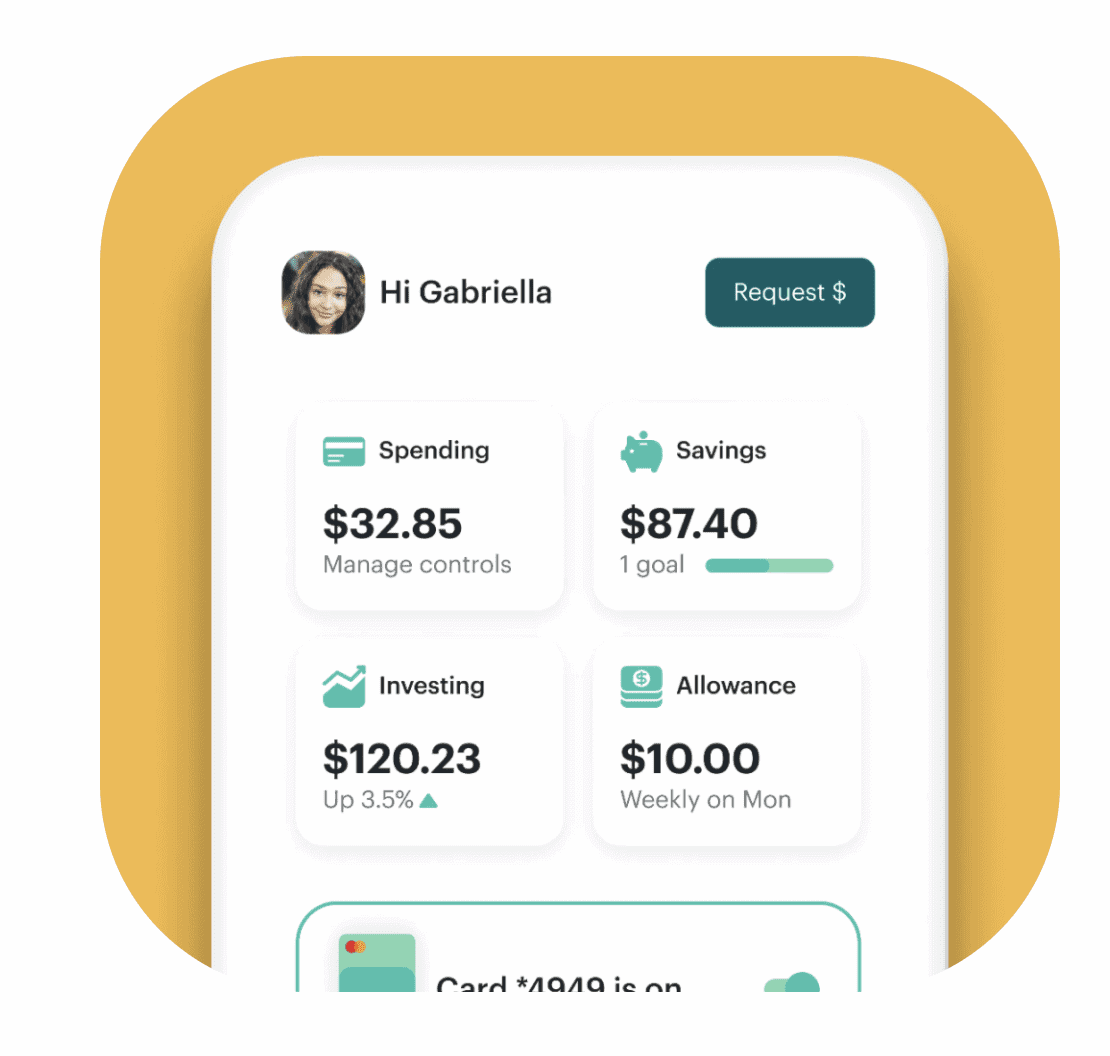 Things to know:
The parent will add money to your Parent Wallet from your bank account. You then will dictate how your child will spend the money. There is a "Spend Anywhere" section where they can use the card anywhere that accepts a Mastercard. You can also put a set amount of money in only types of stores that you approve in advance (eg. restaurants, etc). You can set it up so that your child can withdraw money from an ATM, up to a certain amount that you approve.
Parents can view your child's spend history thru the app. You can also set it up to receive notifications to tell you where & when your child spends money. You can also set it up for a child to be able to request more money in the app (especially if they are out at a location & need the money).
There is a Give category where kids can make charitable donations or set aside money to be used for giving purposes.
Kids can check their balances on their version of the app.
There is no minimum age that can use this, so you can start it in elementary or middle school if you'd like. There is also no minimum balance needed to be in the account at any time
There are no transaction, international or overdraft fees. This is a nice protection for kids to learn how to use the card & if they make mistakes & don't have enough money, it is a prepaid card, so they won't spend more than they have.
If they lose their card, the first replacement cards are free
Special Features of the Greenlight Card:

Here are just a few of the many special features of the Greenlight card for kids:
Chore Lists – You can create in-app chore lists & tie their work to perks. You can pay them their allowance thru the app to make it easy so you don't forget or don't always need cash.
Allowance – You can set it up to automatically transfer allowances to your kids' accounts & help them learn how to separate their money into Spend, Save & Give accounts.
Instant Transfer to Kids' Cards – You can transfer money instantly anytime – so if your child is out with a friend's family & needs more money deposited, you can easily do that thru the app
Kids Learn Savings Goals – kids can set savings goals in the app & track their progress towards reaching those goals.  Parents can also set it up to pay interest on their savings to encourage them to save if you'd like
Direct Deposit – If teens have jobs, they can set it up for direct deposit, so their paychecks are sent right to their Greenlight account
How much is a Greenlight Card:
The first month will be free – a one month trial. After that, the cost is $4.99/month for up to 5 children. So you'll pay $5/month for the debit card, which includes the app which has some very useful features. It also includes debit cards for up to 5 kids & both parents can manage the account with the parent app.
And,  get $10 free when you use promo code: greenlight10 at signup
There are 3 different plans you can choose & prices vary by plan:
Greenlight (Basic) – $4.99/mo
This is the basic program which gives kids a prepaid debit card & all the opportunities to learn how to spend, save & give
Greenlight with Invest – $7.98/mo
This is the same program as the basic program, but it adds an investing platform for kids. They can learn about investing money & parents approve every trade.
Greenlight Max – $9.98/mo
This is the Greenlight debit card program, the investing platform for kids & it also includes identify theft, phone & purchase protection for the family. Coverage for damaged, lost or stolen phones for up to 5 kids & more options.
Where can kids use a Greenlight card:
The Greenlight card can be used almost anywhere where a Mastercard is accepted, both online & in-store. There are some built-in safety precautions, though, that kids can not get cash-back from their purchase, they cannot do wires or money orders & some other rules for their protection. But it can also be used in over 150 countries with no foreign transaction fees.
Kids can also use the Greenlight card with Apple Pay (for kids 13+) & Google Pay (for kids 16+).
How to Cancel a Greenlight Card:
You can cancel your Greenlight kids debit card at any time. There is no fee to close your account & there are no long-term contracts. You can easily cancel online through your account.
Let us know if you have tried the Greenlight Debit card & what you think! Or if you have other ways that your kids use debit cards to learn about money management, we'd love to hear!
More Finance Tips for Kids: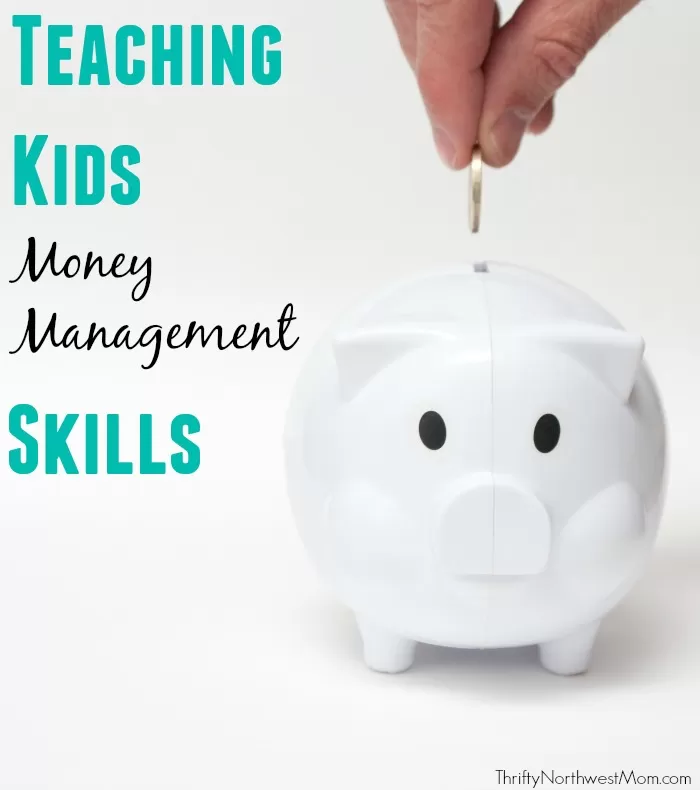 Teaching Kids Money Management Skills