Golf Digest Magazine – $4.95 One Year Subscription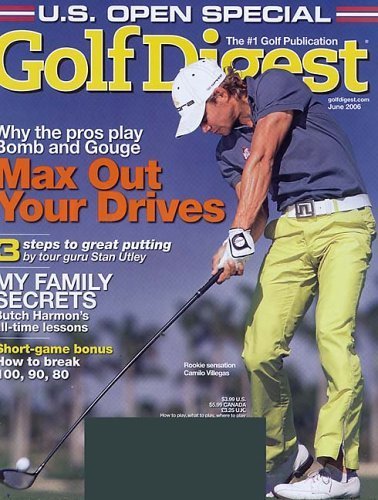 Golf Digest Magazine
Today only, subscribe to Golf Digest Magazine for only $4.95 per year (89% off)! You can order up to 3 years at this price! Just enter coupon code THRIFTYNWMOM
This offer expires tonight, Saturday 3/29 at 8:59pm pst.
More information on Golf Digest:
Improve your game with Golf Digest. Subscribe now to get instruction from the game's hottest pros – Ernie Els, Justin Leonard, Phil Mickelson, and Tiger Woods. Golf Digest gives you more and better tips than any other golf magazine. In every issue you'll get two tear-out sections – Basics, a refresher on fundamentals, and Pocket Tips, a review of the issue's best tips. You'll also get equipment reviews, America's greatest 100 golf courses, feature stories, and much more.
If you find another magazine you like at Discount Mags as well, use the coupon code: THRIFTYNWMOM & you should get 20% off the order price (this may not apply to all magazines, but it does work for most of them)