Goldstar – Discounted Tickets For Events (Up To 50% Off)
If you are looking for some affordable fun, Goldstar is a great resource to check out. They offer tickets for all kind of events for up to 50% off. Sometimes you will even find FREE tickets (you will have to pay a small service fee for those), for local shows.
Goldstar is currently available in the following cities:Atlanta, Austin, Baltimore, Boston, Chicago, Cincinnati, Dallas, Houston, Inland Empire, Las Vegas, Los Angeles, Miami, Milwaukee, Minneapolis-St. Paul, New York, Orange County, Philadelphia, Portland, Richmond, Sacramento, San Antonio, San Diego, San Francisco, San Jose, Seattle and Washington, D.C. They also offer National deals (like Movie Ticket discounts), that are good in even more locations!
Events will change on a daily basis, depending on inventory. The best way to stay up to date on events is to sign up for their emails.
Goldstar is one of my go to spots for special outings (like our anniversary and date nights). I was able to find a rock bottom rate for Cinderella at the 5th Avenue last December for my daughters birthday. She still talks about that night!
Locally, here in the Puget Sound area, they've compiled a whole guide of outdoor events if you want to enjoy the last of summer. It's full of activities like tours, boat cruises and more. From time to time they offer sporting events, family outings, and movie deals too.  Here are some examples of current deals selling on Goldstar: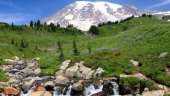 Experience the Wild Beauty of Mt. Rainier on a Day-Long Tour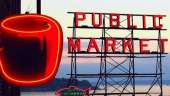 Get to Know Pike Place Market on the Public Market Tour
Explore Sights and Sounds of Seattle on Fun-Filled Happy Hour Cruise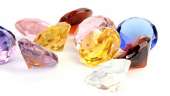 Free Tickets to the Seattle Gem Show (service fee of $3.50)