Get Kids Saving – Earn 7% On First $500 at Inspirus Credit Union & FREE Youth Event this weekend!
This post may contain affiliate links and I may be compensated for this post. Please read our disclosure policy here.
Get Kids Saving + Free Event Coming Up + Giving Back to Local Schools & Teachers!
Have you heard of Inspirus Credit Union? They have been in the Washington area since 1936, and for the last few years are open to all Washington residents. We know that Thrifty Northwest Mom readers love to support educators, and Inspirus Credit Union has a solid history of giving back in big ways to local educators, so we thought you might want to learn more about them. Plus, we have some tips on how to get your kids saving more too! I am a big fan of credit unions. You save so much more then you do when banking with the larger banks in my personal experience, so I was really excited to learn about this local not-for-profit CU that gives back significantly to our local schools!
We love what this credit union is doing, as they are providing a service that we all need, while at the same time supporting teachers and schools in our community when we use that service.
Three things we think you will love about Inspirus Credit Union:
The FREE Youth Day Event at Inspirus Credit Union, coming up this weekend!
Tips on how to get your kids saving and learning about money with Inspirus 7% APY Checking and Savings account!
How Inspirus is giving back to teachers and schools in Washington, and how you can get involved with supporting that!
Youth Day at Inspirus Credit Union, coming up this weekend:
On April 29th, they are hosting a Youth Day at each of their credit union branches, in honor of Credit Union Youth Month. You can also bring in book donations the week prior (April 24-28) that will be donated to a local school. The books will be donated to elementary schools, so they are accepting book donations for grades K-6.
The events will take place from 9 am to 1 pm on Saturday, 4/29, and here is a description of what you can expect to find:
"Join us for a day of food, fun, games and more to celebrate Credit Union Youth month at Inspirus!
We'll have fun games to play, swag and prizes to give away, and credit union activity books so even our youngest savers can further their learning about savings through educational coloring books.
Bring your son, daughter, grandchild, niece, or nephew for a kid-friendly welcome to the world of savings. Inspirus offers youth accounts for all ages, beginning with M3 Money Club® for our youngest savers."
You can find all of the information about the event, by selecting the location you are interested in attending at: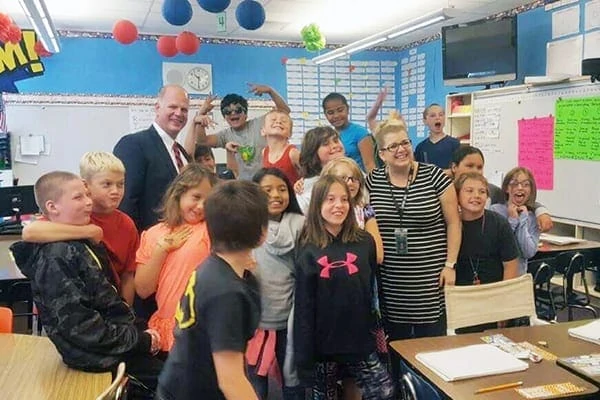 Help your kids build great habits saving money:
Inspirus offer a 7% APY on the first $500 in both their checking and savings accounts. That adds up to $70 per year, which is a great way to save a little extra cash each year. These financial services are available to adults and kids alike, but we have some tips on how to use the service to start instilling good money management habits in your kids.
I don't know about your kids, but mine get very excited when they learn they can make an extra $70, just for saving their money. It incentives them to want to save more.
There are a couple of things we do with our kids to help them earn and save money. They include:
Setting expectations of what we will pay for, and what they need to use their money for. We find that if we provide the kids ways to earn money for spending on toys, etc. that they choose to buy fewer toys, or spend their money on other items vs. if we paid for them. My kids will often ask for something in the store, and I say sure if you want to pay for it with your money. They sometimes say yes, but usually change their minds before we get to the checkout. They waste so much less money, and save more when they are spending their own.
A Responsibility System (we have a free printable you can use if you want to try this with your kids). This is something we use to provide the kids ways to save money, so they will have it to make those purchase choices.
Make sure to get them set up with a savings account. We love the Inspirus Savings Account, because the kids can earn 7% on the first $500 in savings (and and extra $70 is alot for kiddos), plus there are no monthly fees with a $5 minimum deposit.
How to establish a "Responsibility" System:
(Print your free "Responsibility Chart" here)
Having a "chore" system will work differently in every house as you have to find what works best for you & your family. Here is one that works for our family. We do not pay our girls to do all their jobs as we all "work" around the house together to get things done, but have chosen to provide them extra incentives to work. Print out the chart, and adapt it to what works best for your family.
In our house the kids earn $.50 per year of age, so an 8 year old earns $4/wk & a 10 year old earns $5/wk. We also have added some behaviors on there as well, as those are their responsibility as well – be respectful, listen well, etc.
At the end of the week, we sit down & go thru the charts and pay the kids. An easy way to do it is to show the kids what they are making, but deposit the money directly in their savings account. It seems like its harder to take money out of the account, then it is to keep it before its gone in, so its one thing we use to keep the kids focused on the savings aspect.
Family  Duties –  These are daily duties such as make bed, brush teeth, clean their place at the table, dirty clothes in hamper, shoes in closet drawers, & more.
Regular / Weekly/Semi-Weekly Duties – These are duties that don't necessarily happen every day, but when needed. Tasks such as bringing down dirty laundry, putting folded laundry away, clean sinks, and more. They may not be home  to do some of these tasks if we have a nighttime activity after school, so we have it under this category to do it at least several times a week.
Bonus Section – This is where they can choose to earn extra money by doing additional jobs around the house/in the yard, etc & we keep track of that money here (so we don't have to pay out that money right then but it's all kept on the chart for the week).
Fines Section – This is where we keep track of any fines for behavior that is expected – not completing family duties, not being respectful, etc. We will also circle the day that a job did not get finished in any of the top 2 sections as another way to keep track of it and that will also be a fine. Fines are $.25 typically – when they don't complete a job or don't do it correctly.
Once the kids are paid weekly, pull up their statement online so they can see what the balance is, and how its growing week over week. In our family, we have agreed to match what the bank contributes to the savings account, just for added savings incentives (so they spend less). So in the case of the Inspirus Credit Union Savings account, if our kids deposited $500, and earned the 7% APY ($70) we would add another $70 to their account, and show them how they can make an extra $140 just by saving!
Inspirus also has a number of resources to help you teach your kids about money management here.
What are some of the things you like to do in your family to build strong savings habits in your kids?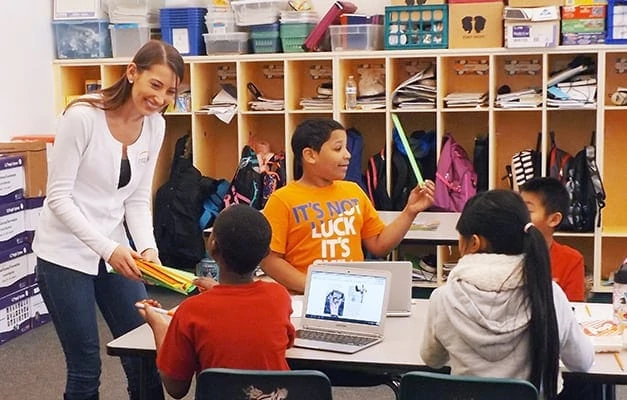 Inspirus Credit Union supports local schools & teachers, and how you can get involved:
They are a not-for-profit credit union valued most for their contributions to education. By using their financial services, you are furthering the mission to support schools and educational institutions all over the state of Washington. All of that while personally benefiting from more free services, lower loan rates, and better returns on deposits than most big banks. That's because the more they save, the more their members save.
You can find out the specifics of how they are giving back to local schools here. You can be part of that by using their services, but you can also donate directly to teacher needs (learn about that here), or by bringing books to this weekend's Youth Day event!
Disclosure: This post was sponsored by Inspirus Credit Union. All thoughts and opinions are 100% my own.
Save
Save