Fun & Simple Frugal Household Tips
This post may contain affiliate links and I may be compensated for this post. Please read our disclosure policy here.
Today we have another guest post –  my bloggy friend Stephanie over at My Frugal Lifestyle is sharing some of her top frugal household tips! I love reading Stephanie's ideas as she always comes up with the most ingenious ideas for ways to save you money within your home- everything from repurposing items you already have around the house to homemade, easy recipes for cleaning products, & many more ways to be frugal! Stephanie is a fellow NW blogger, living in Idaho with her husband and 2 little boys. Make sure to check out My Frugal Lifestyle for more fabulous do-it-yourself tips & ideas!
First off, I want to thank Jen for inviting me to be a guest blogger on her blog today. I'm so excited to share my frugal ideas with her readers. I can't wait to show everyone how I've become frugal, the fun and easy way.


My name is Stephanie and I'm the author over at My Frugal Lifestyle. When most people think of the word frugal or thrifty, they instantly think we're paupers who have to live with less. That is so not true. You can still live your life frugally and have everything you've ever wanted. I want to show that anybody and everybody can be frugal, just by slightly changing their everyday decisions and lifestyle.
I love trying to find new ways of stretching my family's hard earned money and saving a buck. I love couponing, but I don't really post about it too much. That is a whole other blog in and of it's self. I prefer to blog about the REAL FUN frugal stuff. Here's some example's of what I'm talking about:
Here are a few How to make your own homemade household cleaners.

Want to start making your own liquid or dry laundry detergent.
It's amazing how much money you can save by making your own cleaners.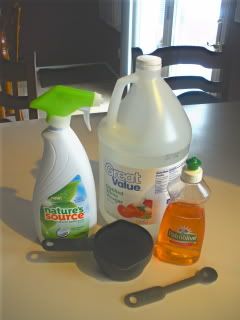 How to make your own Window Cleaner. It's simple and it's easy! I'm sure you already have the stuff in your house to make it. It works like a charm and there are no chemicals to deal with, so it's safe around the kiddo's.
I also love to share great Beauty Tips that anybody can afford!


Like making your own homemade bubble bath, facials, footscrubs, and more :)
There's nothing better than trying to reuse or recycle something to help stretch your dollar. For instance, what do you do with your old scentsy wax? How about repurpose it!

Make your own emergency candles.
Do you just throw away your cans and used containers? Like your formula cans or Quaker Oats containers? Try reusing them!


Decorate them with scrapbook paper and ribbons, and you can turn them into great gift ideas. Wouldn't it be cute to make yummy cookies or holiday treats, and place them in a decorated can! You could also turn them into organizational tools too.
I'm also a Stay At Home Mommy with 2 very picky eaters, so trying to be creative with recipes for my kids can be quite tricky. I love sharing my yummy recipes with fellow mommy's.
Such as Edible Playdough!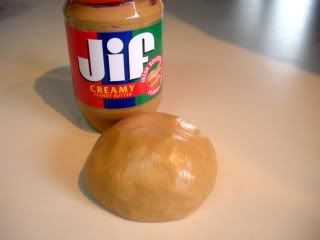 This was so fun to make and my kids got a kick out of eating it.
I've only scratched the surface on the things I do and share. Come on over to My Frugal Lifestyle and join me in the fun! I have so many more things to share with you and I can't wait to meet you. If you stop by My Frugal Lifestyle, I'd love to hear from you! Give me a "Shout Out" or a "Hey!" Hope you have a Frugalistic Day!